The small town of Tongeren may be relatively unknown today but in the days of Imperial Rome it was a large and bustling city, on the empire's border with the Germanic tribes. Today it is home to the large Gallo-Romeins Museum, awarded the prize of 'European Museum of the Year' in 2011.
For Cornucopia readers a trip to Tongeren is the last chance to catch the astonishing exhibition: Sagalassos, City of Dreams. The show is particularly exciting for its display of over 200 different objects excavated at the dig since it began in 1982, including the imposing head of Hadrian exhibited at the British Museum's Hadrian exhibition in 2008 (below).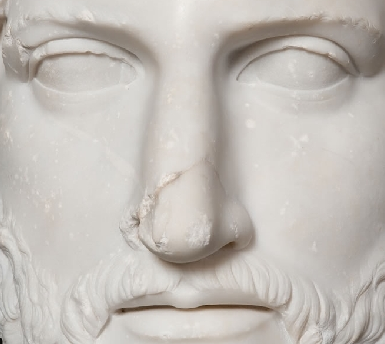 The vast number of loans comes at a strange time for the Turkish Ministry of Culture. The Economist recently ran a piece on the increasingly complex politics of inter-museum loans. The Turkish Cultural ministry now refuses to lend antiquities to museums that have objects in their collections that the Turkish government considers to be stolen. For many musuems, especially in the UK, this has made the mounting of exhibitions very difficult. The success of the Tongeren museum in acquiring these pieces is due to the fact that Belgium's museums have no such stolen antiquities, and is a testament to the good relationship between the Ministry of Culture and the excavation team at Sagalassos.
The show itself combines these stunning objects with inspired, if eccentric, exhibition design, and closes on June 17.