Hangar-sized exhibition halls, a seemingly random selection of artists, a cascade of artworks and almost 450 exhibitors from 55 countries… The second BienalIzmir arts festival actually seems less like a classical biennale, more like an art-expo. Whether this is because it is set in the fairground-like surroundings of downtown Izmir, or whether the location was chosen to emphasise the expo-character of the event is hard to tell.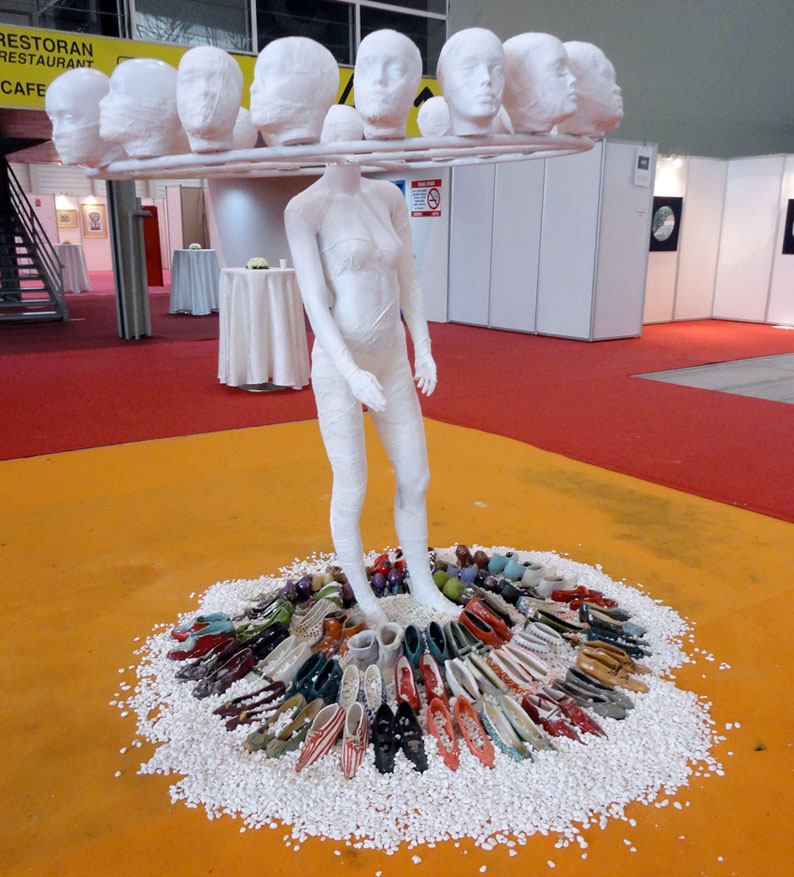 Fashion statement: A work by Turkish Cypriot ceramicist and acrtress Ayhatun Ateşin
The visiting art-lover expecting to find a traditional art biennale may well be disappointed. Most major art biennales – such as Venice, the world's oldest – have a strict thematic starting point, often reflecting a current socio-political or aesthetic issue, with appropriately selected – sometimes almost hand-picked – artists or national pavilions. Not so with BienalIzmir. This, of course, might not be automatically a disadvantage, given the fact that we are so often left unsatisfied by the more usual curatorial trends and ideas – just think of the endless debates on the highly controversial Italian pavilion of the 2011 Venice Biennale, curated by Vittorio Sgarbi.
Installation and performance by Nursel Önen
From this point of view, BienalIzmir's "conceptlessness" can in itself be interpreted as a kind of concept – that of opening the possibility of self-promotion to as many artists as possible. No thematic sectors, no national pavilions, just an average 3-5 metres per artist. For the moment it works, but I am sure the organisers will wish to overcome the 'growing pains' of this young event in order to establish an even higher-quality art gathering, with a long life ahead of it.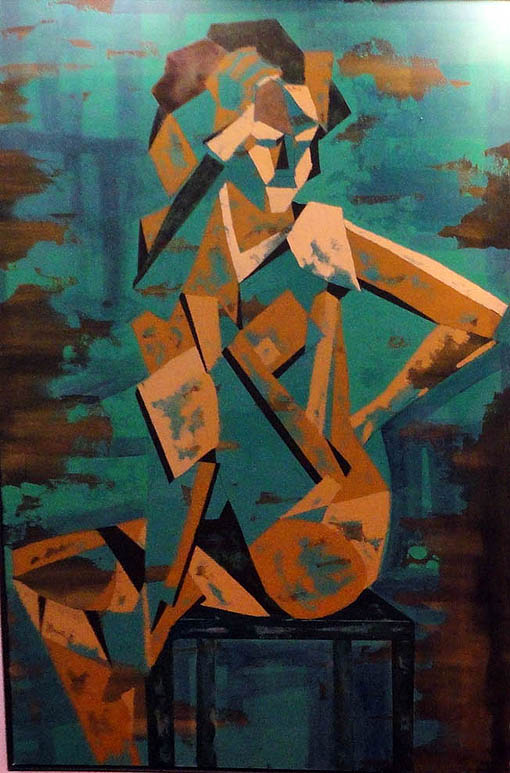 Nude, by Seçil Gürbüz. At the Izmir Biennial the onus is on the viewer to pick the pearls
In future years making a stronger selection will hopefully become easier. It has to be said that this year's exhibitors are showing items that are more like applied-art or craft products, as opposed to fine art. And there are very few experimental and new-media works: alongside loads of paintings and sculptures there were hardly any photos or video artworks and few installations.
Hanging felts by Zuhan Kuval-Mills, a Turkish-born Australian multimedia artist
However, holding such a huge art event in the city is in itself a great achievement, and a monumental amount of preparatory work was required to bring together so many artists from literally all over the world. For this alone the organisers deserve our esteem and congratulations. As for the visitors, they can feel like pearl-divers plunging into the flow of exhibited works to discover the artists they like. Visiting all the halls might be tiring, but then we have two long years to rest before the next BienalIzmir.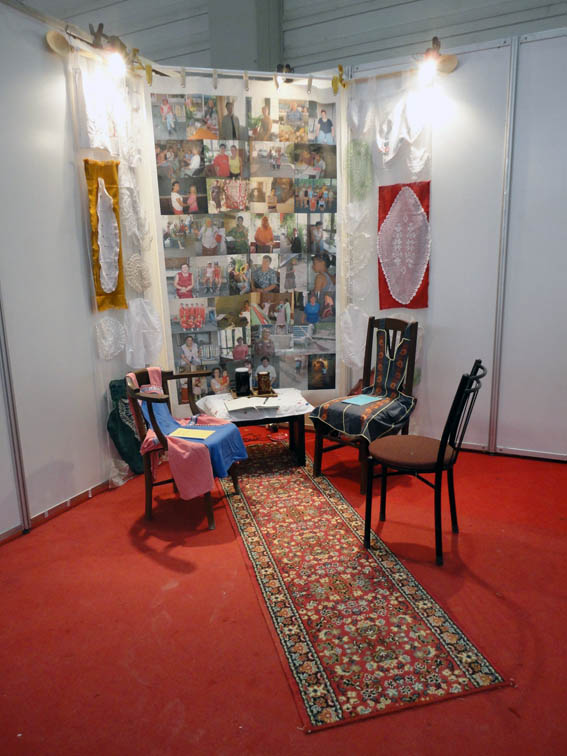 'Voices Rising: Women of Transylvania' by the visual artist and poet Patricia J Goodrich
'The Melting' by Ebru Öngen Corsini, a member of the faculty of fine arts, design and fashion at the Izmir' University of Economics
Zoltán Somhegyi is a Hungarian art historian based in Izmir