We at Cornucopia were delighted to receive an email from Beyhan Uzunçarşılı last week giving news that Gümüşdere is no longer under threat from ISKI, the city's water supply and sanitation administrator, building a water-treatment plant that would destroy hectares and hectares of land, and put the area's agricultural livelihood at risk.
Back in August I attended a Ramazan iftar (evening break fast meal) in the village situated on the Black Sea coast (beyond Sarıyer, on the European side of the Bosphorus, at the northernmost point of Istanbul). It was one of many solidarity events to raise awareness of what was under threat of being destroyed and the long-term consequences. Over 1,200 signatures were collected against the construction of the plant and numerous manufacturers filed a lawsuit against the Ministry of Food, Livestock and Agriculture's decision to allow it. A team from the Istanbul Agricultural Engineers Association came to do a soil observation of the farms in Gümüşdere. The 16-page report they submitted was instrumental in overturning the Ministry's decision. Not only is the construction of the water plant ruled unqualified, but the area now comes under special protection challenging any future construction agendas.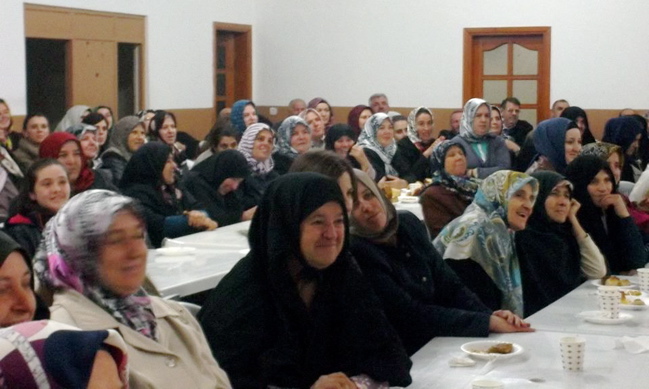 There was an evening celebration on Sunday December 1 with many happy farmers in the audience. 'It is good to be able to stand on fertile, protected soil,' Beyhan wrote in her email. We will be eating Gümüşdere's delicious fruit and vegetables for time to come yet. Now onto the Yedikule bostans…
Images courtesy of Beyhan Uzunçarşılı.