Artists, it's time to flex your proposal-writing skills – applications for the Moon and Stars Project winter grants are due on January 31. Founded by the American Turkish Society in 2002, the Moon and Stars Project highlights and supports the best of Turkish arts and culture in the United States, and their grants programme is an important part of this undertaking.
The Moon and Stars Project grants, awarded biannually, aim to encourage the development of Turkey-related art by offering project and residency grants for burgeoning and established artists. There is no pre-determined amount for each grant; rather the funds awarded to each project are determined by its scope, the availability of total funds and the number of projects selected.
Past projects include the translation of Sait Faik Abasıyanık's short stories by Archipelago Books, a non-profit press devoted to contemporary and classic world literature. Roger Norman reviewed the final product, a book titled A Useless Man featuring selected stories translated by Maureen Freely and Alexander Dawe, in issue 53 – since Sait Faik spent most of his short life (1908–54) on Burgazada, it seems appropriate to include a review of his translated work in an issue dedicated to the Princes Islands.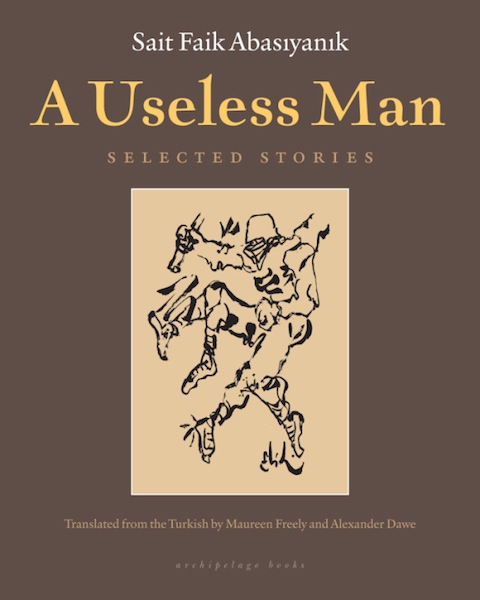 There are some parameters that applicants should keep in mind. Residency grants are awarded only to projects under the auspices of an arts and culture organisation in Turkey or the United States. Applicants are required to include a letter of invitation from the relevant institution(s). Grant recipients are asked to provide a report upon completion of the programme containing visuals and detailed works about the project, and to recognise the American Turkish Society in all written material related to the programme. Finally, due to limited resources, funding for film production, education programmes, attendance of biennials and field/research trips is not offered. Project grants in support of travel and accommodation costs are extended only to projects which will be exhibited in the United States.
In order to apply, please submit a completed application (download here), a cover letter detailing the funding request, supporting materials (eg music, literature, scripts, etc), a CV (artists only) and visuals of past projects (if applicable) to grants@maspny.org. Any supporting material not suitable for electronic format can be mailed to Moon and Stars Project / The American Turkish Society, 54 W 40th St, New York, NY 10018.
If you are in Istanbul this December and would like to see the Moon and Stars Project in action, Mixer Karaköy will host the Young Photographer Award 2015 exhibition from December 22 to January 8. This prize, established and funded by a generous donation from Haluk Soykan, has been awarded annually since 2010 by the American Turkish Society.