The biggest week for contemporary art in Istanbul has landed, with the launch this Thursday of the city's most important and exciting art fair, Contemporary Istanbul. Meanwhile, the accompanying festival, Art Istanbul, officially starts today and promises a week of special exhibitions, guided tours and performances.
This evening at Nişantaşı's Merkur Gallery there will be a guided tour of the current exhibition by the Turkish Bulgarian-born artist Şevket Sönmez. Entitled La Vida Fake, the highly conceptual show pays homage to Alexander Dumas's historical romance, Black Tulip. The event kicks off at 6.30pm and the artist will also give a talk after the tour.
It's always nice to see new talent and a group exhibition of young Turkish artists entitled Painting Matters opened yesterday at Akaretler's Art ON gallery. Akaretler is fast making a name for itself as the new gallery hotspot, and with big shots like Rampa and C.A.M, Art ON finds itself in very good company. The gallery's director will conduct a guided tour of the exhibition on Thursday at 11.30am. It is also worth making the trip across town to Grid Istanbul in Kadiköy on Thursday to see the one-day-only pop-up exhibition from the British-born, New York-based artist Jon Burgerman (the above image shows his piece Babble, made as part of a 2012 series called Fast Food Paintings). His street-art-style paintings have been described as 'vibrant, neo-scrawls of shapes and colour' by Francesca Gavin, the visual arts editor of Dazed and Confused magazine. They are certainly dazzling to look at.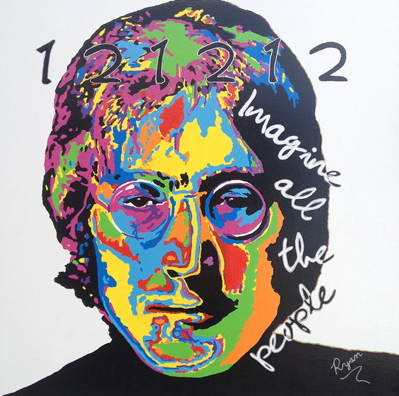 Ryan Paul Simmons, 'Imagine', Oil and acrylic on wood, 48 x 48cm
On Friday Artwalk Istanbul is conducting a tour of the galleries in Tophane/Karaköy (meeting at the front of Galatasaray High School at 3pm). In the evening there's a choice of two events: the flamboyant American artist Ryan Paul Simmons, whose brand of pop art calls to mind Andy Warhol, will talk about his new show A.I.R at ALAN Istanbul, starting at 7pm. Famous for his work Barock The Vote, which sold for $US 515, 000, and a regular face on the fair circuit, this is one event not to miss. Cocktails will be flowing.
Arik Levy, 'ROCKGROWTHRG3', 2011, mirror-polished stainless steel, 129 x 117 x 83 cm
Meanwhile, the Galerist adopts a more serious tone and opens the new solo show from the Israeli artist Arik Levy, also from 7pm. Levy's first show in Istanbul, Activated Nature, will showcase his signature 'rock' sculptures which clearly demonstrate his training in industrial design. ALAN and Galerist are less than a five-minute walk from each other, so you can probably make it to both.
On Saturday don't miss the exhibition tour of Murat Germen's latest show, Facsimile Vol. 2, at C.A.M. Galeri in Akaretler at 12 noon. Following the tour there will be a conversation with the artist. In the evening Art 350 in Kadiköy hosts a concert by the jazz pianist Kerem Görsev, starting at 9pm.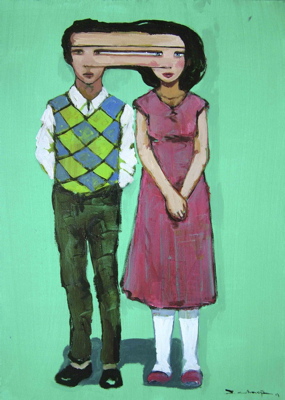 Barış Cihanoğlu, 'Mental harmony', 2013, 70 x 50 cm
Round off the week with a visit to Galeri Ilayda, which is not usually open on Sundays but makes an exception this week. Coincidentally, it will also be the last day of the veteran artist Barış Cihanoğlu's exhibition, Find Yourself.
The week of Art Istanbul is also a good time to visit Orhan Pamuk's Museum of Innocence in Cihangir, if you haven't done so already. A 30% discount on the entrance fee is offered from today until Sunday.