Anticipation is high for the second edition of this art fair, aiming to challenge the veteran Contemporary Istanbul. ArtInternational is still very much the new kid on the block, but the fair is set to deliver the goods this year with interesting side programmes, exclusive displays of new works by big names and a longer list of exhibiting galleries. ArtInternational will host 80 galleries this year (up from 62 galleries last year), of which 12 are Turkish. No one knew how the fair was going to fare, but with an estimated 20 million euros in sales for its first outing, it seems galleries that were initially wary of ArtInternational have now been enticed.
Of the Turkish galleries, some of the city's top dogs will participate: Dirimart, Galeri Nev, Rodeo and Sanatorium will join last year's participants Galeri NON, Galeri Mana, Pi Artworks, Pilot, Rampa, Art Sümer, x-ist and Galeri Zilberman. Unlike Contemporary Istanbul, which tends to keep things regional in terms of its choice of international galleries (Russia featured heavily last year), ArtInternational has secured cutting-edge galleries from all over Europe, the States and a selected few from the Middle East and Asia. Galleries from 24 countries in total will take part.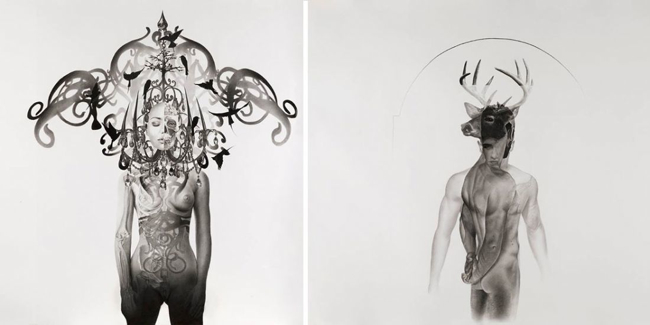 Taner Ceylan, 'Persephone' and 'Cyparissus', 'Golden Age' series, Paul Kasmin Gallery
New York's Paul Kasim Gallery will present brand-new works by the Istanbul-based, German-born hyperrealist artist Taner Ceylan, dubbed the 'bad body' of Turkish art. Two works from the artist's newest series Golden Age will make their world premiers at the fair – 'Ay Teni' ('The Skin of the Moon') and 'Ay Masalı' ('The Moon Tale'). 'Persephone' and 'Cypharissus' from the same series will be debuted in Turkey for the first time.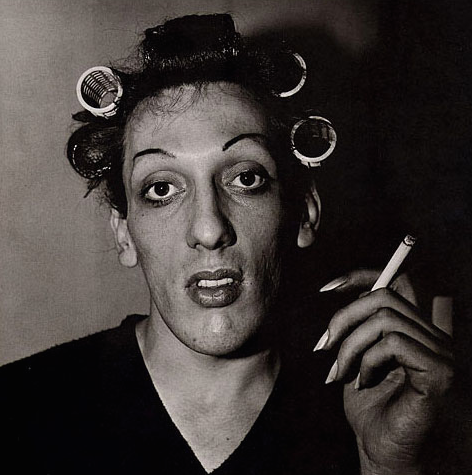 One of Diane Arbus' photos
New York's Robert Miller Gallery will unveil works by Diane Arbus, the doomed American photographer, who had her heyday from the late 1940s to the 1960s, and was known for her black-and-white square portraits of deviant and marginal people. The gallery will also show works by the Magnum Photos alumni Herbert List who – in contrast to Arbus – took glossy shots for popular fashion magazines such as Harper's Bazaar and Vogue. Patti Smith, mostly known for her singing and occasional writing, will also have her photographs showcased.
London's Andipa Gallery will exhibiting works by David Hockey, Banksy and Damien Hirst, as well as from the king of pop art, Andy Warhol.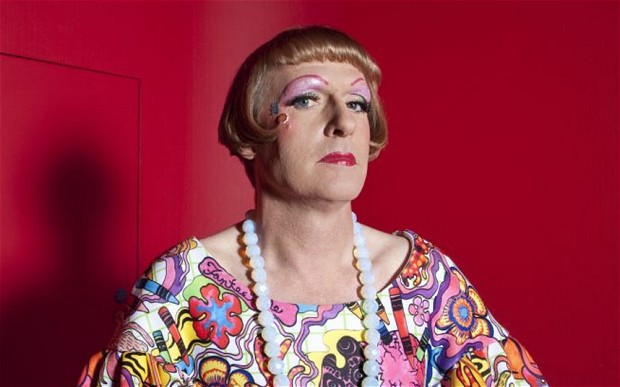 Another highlight is will be the Turner Prize winning artist, Grayson Perry's autobiographical work, 'Claire', in which he depicts his female alter-ego (above).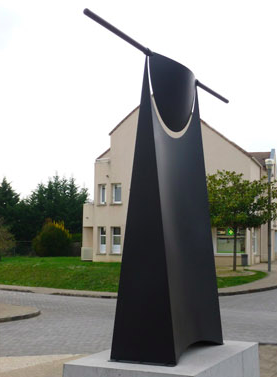 Osman Dinç, 'Rain Fountain', 2013, courtesy of Pi Artworks
'By the Waterside', the name given to the fair's terrace dedicated to sculptures, is back, with works by eight artists including Joan Miró, the Japanese artist Keita Miyazaki and the Turkish artist, Osman Dinç, known for his minimalist sculptures made from metal, glass and iron. Boasting the elegant Haliç Congress Center as its venue, ArtInternational has the advantage of taking place in an airy, modern building with 360-degree views of the city.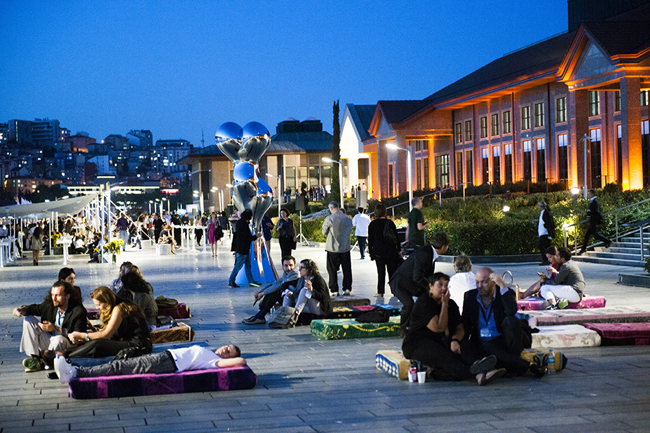 Last year's 'By the Waterside' (photo: © Honeybunn Photography)
'The works that will be presented range from a two-metre tall Miró bronze to Ali Miharbi's hi-tech anemometer. Apart from creating an inspiring outdoor viewing experience for visitors, this section offers a new context for the artworks, which some of the artists and galleries have particularly responded too. For example, Naifeh with Leila Heller Gallery, and Miyazaki with Rosenfeld Porcini, will both show new works in their current series which have been created specifically for ArtInternational,' said Dyala Nusseibeh, the fair director.
The synchronous Artistic Programme has not been announced yet but includes various projects, alternative ways to enjoy art and a film programme. There will also be a rich programme of talks and panels, spanning topics as diverse as art and medicine, architecture and the visualisation of research. Click here for the full programme.
ArtInternational takes place from September 26 to 28, 2014.
Main image © Honeybunn Photography.