Pera Museum's film programme always features interesting, diverse and internationally aware cinema events and this season is no different, with the first programme of the year focusing on the cinema of Azerbaijan.
Although Azerbaijani cinema has always been popular across the Turkic world, little is known about it in the wider cinematic context. Organised in collaboration with The European Azerbaijan Society, which has recently opened a branch in Istanbul, the programme aims to introduce audiences to the history of Azerbaijan's cinema.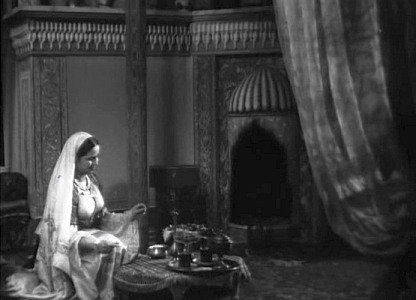 Still from 'The Cloth Peddler'
The festival began on January 23 with a gala screening of the 1945 classic Arshin mal alan (The Cloth Peddler), touted as one of Azerbaijani cinema's greatest triumphs. It has recently been digitally restored and colourised (main image) and features the dashing Rashid Behbudov, Azerbaijan's legendary lyric tenor. The film is based on Uzeyir Hajibeyli's (the composer of Leyli and Majnun, the first Muslim opera) world-famous 1913 operetta, and features some wonderful melodies which combine Russian lyrics with Azerbaijani mugham (a type of folk music composition which draws on the Iranian-Arabic-Turkish makam melody system). I watched the original black-and-white version, which elicited a certain Soviet nostalgia. The narrative is simple: a successful bachelor in the 1900s wishes to marry but wants to choose and see his wife before the wedding, which was an unlikely scenario at the time. He disguises as a fabric peddler and falls in love with a woman yet hilarity ensues when the woman's wealthy father won't allow his daughter to marry a cloth peddler. But it isn't the narrative predominantly which makes this film such a classic. The rich, poetic script with every sentence full of intent, superb singing, national dress and dances, and most of all the over-the-top comic sequences which underline much of Soviet comedic cinema are all delightful reminders of a time long gone.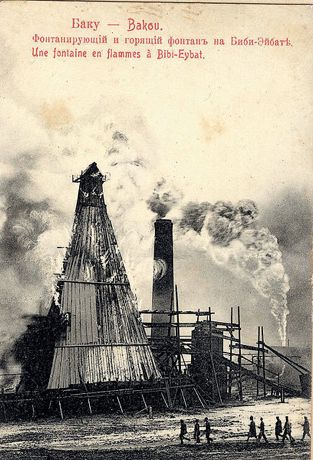 A postcard promoting 'The Oil Gush Fire in Bibiheybat'
The history of Azerbaijani cinema dates back to 1898, with a documentary entitled The Oil Gush Fire in Bibiheybat, filmed by Alexandre Michon, a French entrepreneur, photographer and cameraman who had close ties to the Lumière brothers. Following this, Azerbaijan's film industry mirrored its political and economic milieu: pre-Soviet films focused on the lives of labourers, oil fields and revolution; during Soviet times, the country nationalised its cinema; and after regaining independence in 1991, cinema has come under the spotlight. The country has produced over 1,000 films after the early 1990s and since the creation of the Azerbaijan Film Commission in 2010, things are looking even more positive for the industry.
Comprising eight films, screenings began on Friday, January 24 and will continue until this Sunday, February 2. The Cloth Peddler closes the festival with a screening on Sunday at 4.00pm. It is in Russian with Turkish subtitles. The remainder of the programme focuses on the country's recent successes and explores the current social and personal issues faced in the country, as well as highlighting modern village life. The programme includes The Bat (1995), a homage to silent cinema, which screens on Saturday at 6.00pm and Sunday at 2.00pm.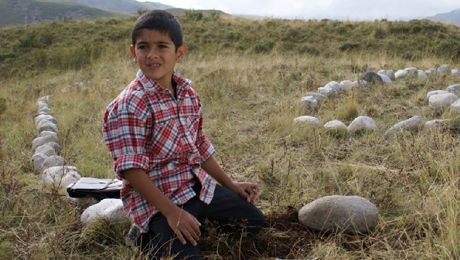 Still from 'Buta'
There's Buta (2011), a modern-day fairy-tale – rich in music, an emotive script and long, ponderous shots of the Azerbaijani countryside – about an orphaned boy who lives with his grandmother, and whose encounter with local bullies propels him to confront adulthood. It screens on Saturday at 4.00pm.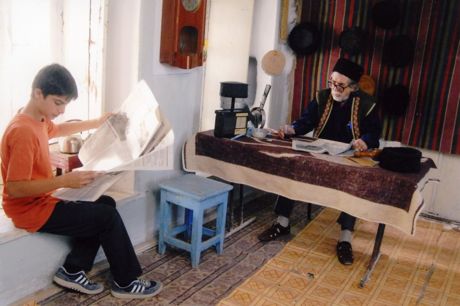 Still from '40th Door'
40th Door (2009), named after a fairy-tale in which a princess is trapped in a house with 40 doors, tells the story of teenager Rustam who tries to provide for himself and his mother without resorting to petty crimes after his father is killed by the Russian mafia. There's a screening on Friday at 5.00pm.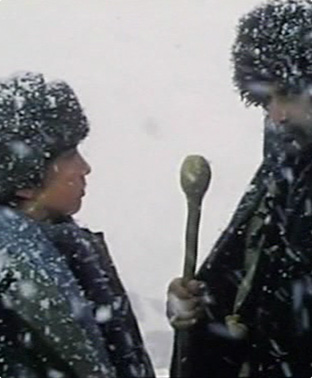 Still from 'Holy Animal'
Holy Animal (2011) is an allegorical tale of an adolescent shepherd in a remote region of the country. There's screenings on Thursday at 7.00pm and Saturday at 2.00pm.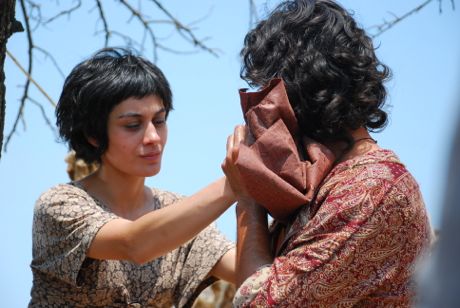 Still from 'Steppe Man'
Steppe Man (2012) is a contemporary love story and Azerbaijan's submission for the Best Foreign Language Film at the 2014 Academy Awards (it didn't make it to the nominee list, unfortunately). It screens on Wednesday at 7.00pm. All films are screened in Azerbaijani with Turkish subtitles.
Click here for the full screening schedule and to book tickets.