Described by David Rooney of The Hollywood Reporter as 'a thick Freudian soup of sibling love and parental denial', Big Big World (Koca Dünya) – the only Turkish film in competition at the 73rd Venice Film Festival – certainly made an impact. Out of 32 films selected for the Horizons international competition, which focuses on aesthetic and expressive trends in global cinema, it was awarded the section's Special Jury Prize.
Written and directed by Reha Erdem, the film is centred on the relationship between Ali (Berke Karaer) and his sister Zuhal (Ecem Uzun). The siblings escape into swampy woodland after Ali forcibly frees Zuhal from the home of her depraved adoptive father. Orphaned at a young age, Ali and Zuhal fight to hold on to life without the grounding of parental love. This struggle plays out in an uncanny natural setting ripe with metaphors and allegories – gorgeous shots of snakes, spiders, dragonflies, frogs and turtles add to the mystical quality of the wood.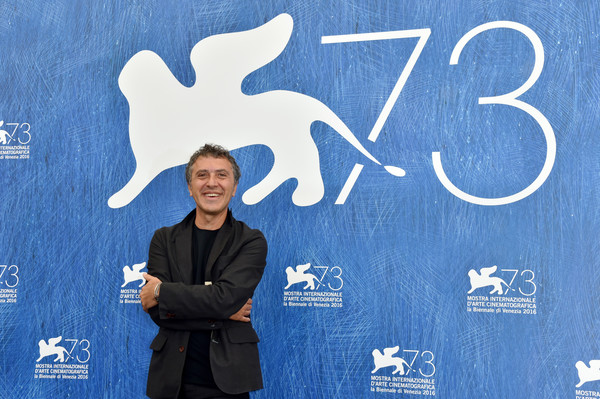 Reha Erdem at the 73rd Venice Film Festival
Erdem has always been known for creating fantastical worlds and employing fairy tale-like imagery to explore day-to-day issues, particularly those related to the family. This approach has been equally successful in comedies such as Mommy I'm Scared (Korkuyorum Anne, 2004) as it has in dramas. His film A Run for Money (Kaç Para Kaç), chronicling a family's transformation after they come into a large sum of money, was Turkey's submission to the Best Foreign Language Film category at the 72nd Academy Awards.
The success of Big Big World at the Venice Film Festival continues a tradition of Turkish filmmakers receiving accolades on the international festival circuit. Emin Alper's film Abluka, featuring music by the artist Cevdet Erek, won the Special Jury Prize at Venice last year, while Nuri Bilge Ceylan won the Palme d'Or at Cannes in 2014. However, despite the critical acclaim of these art house films abroad, they still struggle to secure distribution in Turkey.
Watch the trailer for Big Big World below (Turkish only). Let's hope filmgoers in Turkey will have a chance to see the work of this homegrown talent on the big screen.