Architecture makes its mark in fashion. Turkish fashion designer duo, Dice Kayek, whose cutting-edge couture was previewed in Cornucopia 44, have won Victoria and Albert Museum's coveted Jameel Prize for their architecturally pleasing designs. They were presented with a cool £25,000 for their Ottoman and Byzantine inspired creations on Tuesday.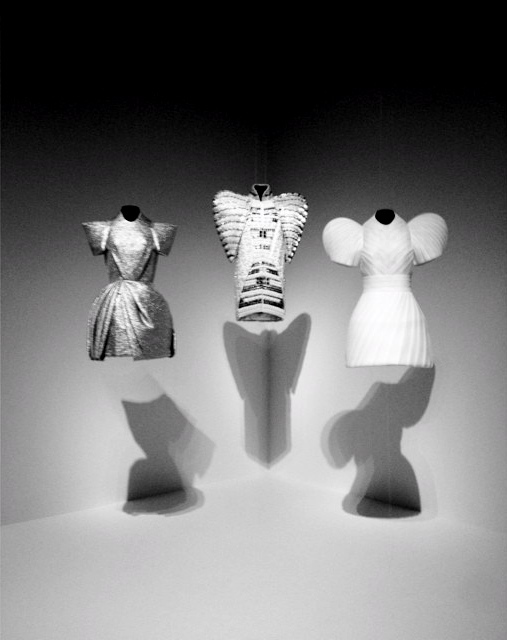 Dice Kayek was began by sisters Ece and Ayşe Ege (main image) in 1992, and they now have studios in Istanbul and Paris. The sisters submitted three structured dresses (above), made from sumptuous lamé brocade and cotton, which are part of their Istanbul Contrast collection. The collection was inspired by the robes of Ottoman rulers, Byzantine mosaics, and the domes of Istanbul's mosques and palaces, such as the Blue Mosque, the Dolmabahçe Palace and the Haghia Sophia.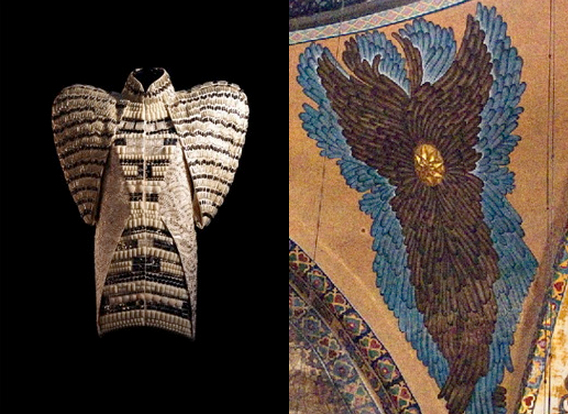 The above image shows the most stunning creation that was based on the Haghia Sophia.
Founded in 2009, the Jameel Prize honours contemporary art inspired by Islamic tradition and was established in the aftermath of the opening of V&A's Jameel Gallery of Islamic Art. It is awarded every two years and this year the judging panel consisted of Iraqi-British architect Zaha Hadid; Thomas Heatherwick, the designer of the new Routemaster bus and the London Olympic cauldron; and Martin Roth, the director of the V&A.
An exhibition of the ten shortlisted artists can be seen at the V&A until April 21. They include a reimagined oriental carpet from Azeri designer Faig Ahmed; a patterned floor made out of spices which represents the fragility of Palestinian lives by French designer Laurent Mareschal; and French jewellery designer Florie Salnot's delicate pieces made from bottles, which began as a project for refugees from Western Sahara.
All images courtesy of Dice Kayek (click here for their Facebook page and here for their website).