Next Tuesday, this year's International Dance Festival, now its 15th edition, will open in Bodrum for five days of dancing, music and colour. There will be dance competitions, photography contests, street performances, a parade, cultural workshops and dance parties, all open to the public and all free to attend.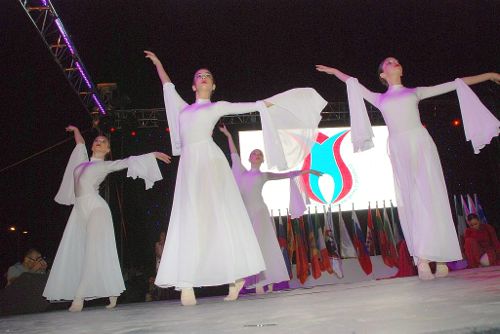 The non-profit festival is organised by the Bodrum Dance Club Association and will involve the participation of local dance groups, children's groups, folk dance associations and state school dancing unions. The biggest draw card is the participation of dance groups from 14 guest countries. Although the majority of these are in the region surrounding Turkey (including Eastern Europe, the Balkans and the Caucasus), there will also be dance groups from China (Chinese Flying Dragons), Cuba (Caribbean Dance troupe), Ghana (Africa's Dream Circus) and Portugal (Grupo de Danças e Cantares do Casal do Rato). Click here to see the full list of participating countries and their dance troupes.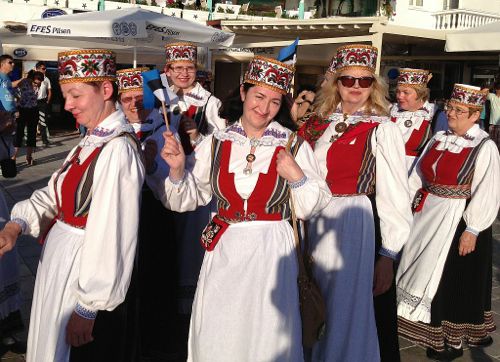 Last year's parade
The festival will open with a two-km Festival Parade, in which participating dance groups will walk (or more appropriately dance) in their traditional costumes. The majority of the events will take place at Bodrum's Antique Theatre, an ancient amphitheatre built during Roman times. There will also be events at the Town Hall Square and the 15th-century Crusader Castle of St Peter (Bodrum Castle). Stages for street performances will be set up at the Pier, the Square and the Milta Marina. Previous editions have attracted large crowds and the idea is for the whole city to engage in this lively, community-forming event.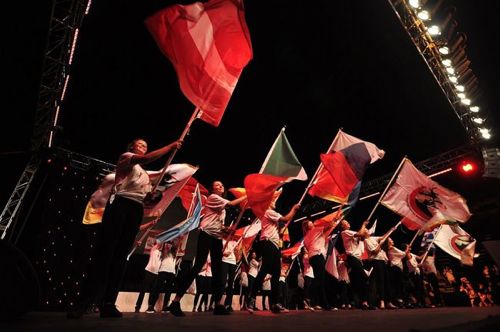 Another really nice thing about this festival is that it is being organised and run by 30 young volunteers from European and neighbouring countries. This special initiative aims to promote the mobility and personal development of young people, and also gives them a chance to explore new cultures.
The 15th Bodrum International Dance Festival takes place from May 20 to 25. Visit the website for more information.