As an Istanbullu, it's easy to take the breathtaking beauty of Islamic geometric designs for granted.
To start, many of the city's architectural gems highlight Ottoman decorative arts that are more floral than geometric in design. As John Carswell wrote about the venerable Rüstem Pasha Mosque and its paradise garden of Iznik tiles in Cornucopia 13: 'Nobody in real life ever grew one [a garden] that combined the natural flowers familiar to all Turks with the most unnatural chinoiserie deriving from the peony and the lotus, cloud scrolls and arabesques.'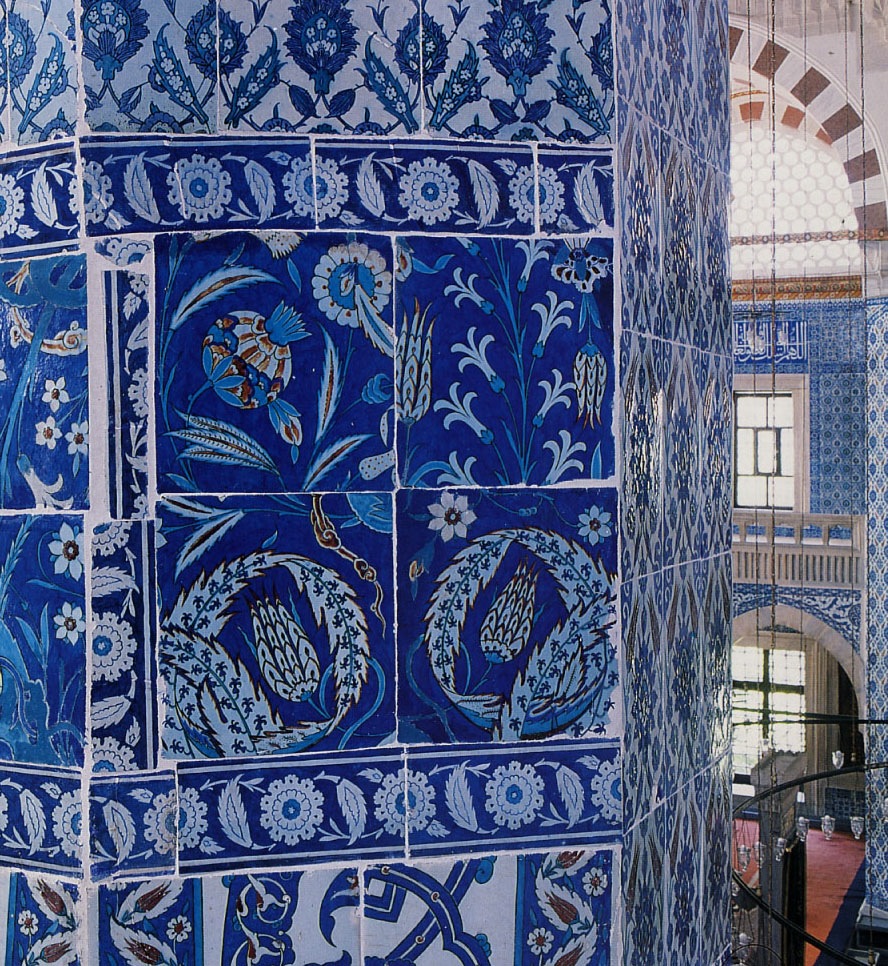 Some of the tiles in Rüstem Pasha Mosque
Enchanted by the curvature of tulips rendered in cobalt blue and scarlet red, you could be forgiven for overlooking the geometric designs that adorn so many surfaces, from textiles to ceramics, building facades to knickknacks. But a series of workshops and lectures next week will open your eyes to the intricate and engrossing geometric designs that are found the Islamic world over.
Eric Broug, an author, educator and artist specialised in Islamic geometric design, will be giving two workshops and two lectures at MEF International School in Ulus from January 28–30. There are a limited number of spaces left in the workshops – Friday's workshop is aimed at beginners who want to learn how to draw these complex geometric compositions, while the workshop on Saturday is for those who already have some experience with this art form and want to expand their knowledge.
There are more spaces available for the lectures. On Thursday evening, Broug will give a talk on Seljuk and Ottoman geometric designs. Some of the greatest masterpieces of Islamic art and architecture are from these two periods in history, and Broug will use these as examples to demonstrate the creative process of Islamic geometric design from a craftsman's point of view. These geometric compositions do not easily reveal how they are made, so it's helpful having an expert like Broug illuminate the process.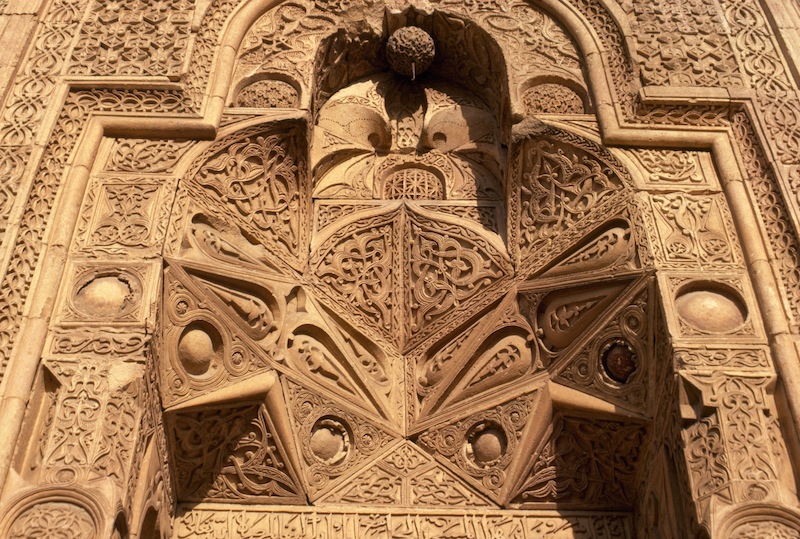 The exterior of the Great Mosque and Hospital of Divriği (Copyright: Richard Brotherton, 1984)
The lecture on Saturday evening will address design in a contemporary context, specifically how we can benefit from the opportunities technology offers us while still staying true to the design traditions of Seljuk and Ottoman craftsmen and builders. The presentation is aimed at architects, designers and students of these disciplines, but of course the general public is welcome as well.
The chance to work with and learn from Broug is a real treat. The lectures and workshops also offer the opportunity to discover the many masterpieces of Islamic art and architecture found in Turkey (we're partial to the Great Mosque and Hospital of Divriği – Cornucopia 43 contains a 26-page guide to its mad, exuberant architecture). You may even learn to see Istanbul and its environs through a new lens, discerning the many patterns that embellish this city.
Tickets can be purchased from Eventbrite. You can also purchase Broug's books – Islamic Geometric Patterns (£14.95) and Islamic Geometric Design (£39.95) – from the Cornucopia bookshop.
Main featured image: The bronze entrance gates of the Blue Mosque in Sultanahmet (Source)