The photos and footage shared on Thursday night by Facebook user Togan Tong were grainy but unmistakable: the Karaköy Yolcu Salonu (Passenger Terminal), an important work of Turkish architecture from the early Republican era, was being torn down. The online newspaper Diken reports that the sea-facing side of the terminal was razed as part of the controversial Galataport project, the privatisation of the Istanbul Salıpazarı Port Area, a 1.2 km stretch of coastline running from the Karaköy docks to Mimar Sinan Fine Arts University's Fındıklı campus.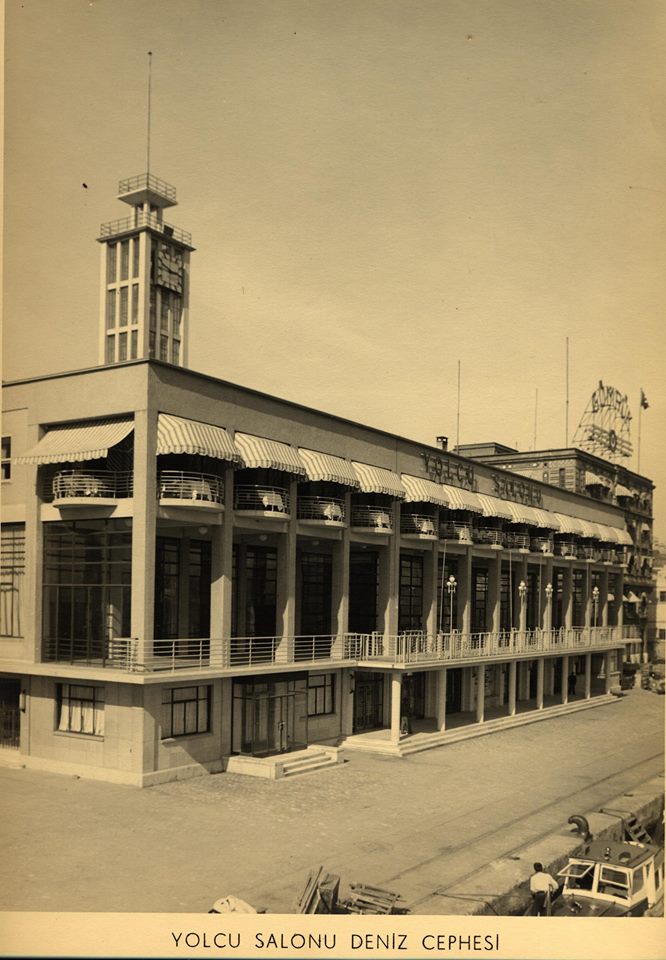 The modernist passenger terminal was designed by the architect Prof Rebii Gorbon, who graduated in architecture from the State Fine Arts Academy (Devlet Güzel Sanatlar Akademisi, later renamed Mimar Sinan Fine Arts University) in 1934. Constructed in the 1940s, the building was an important symbol of the nationalisation and modernisation project undertaken by the newly established Republic of Turkey, and there could have been no better place to demonstrate the cultural accomplishments of the young Republic than the main point of entry for visitors arriving by sea.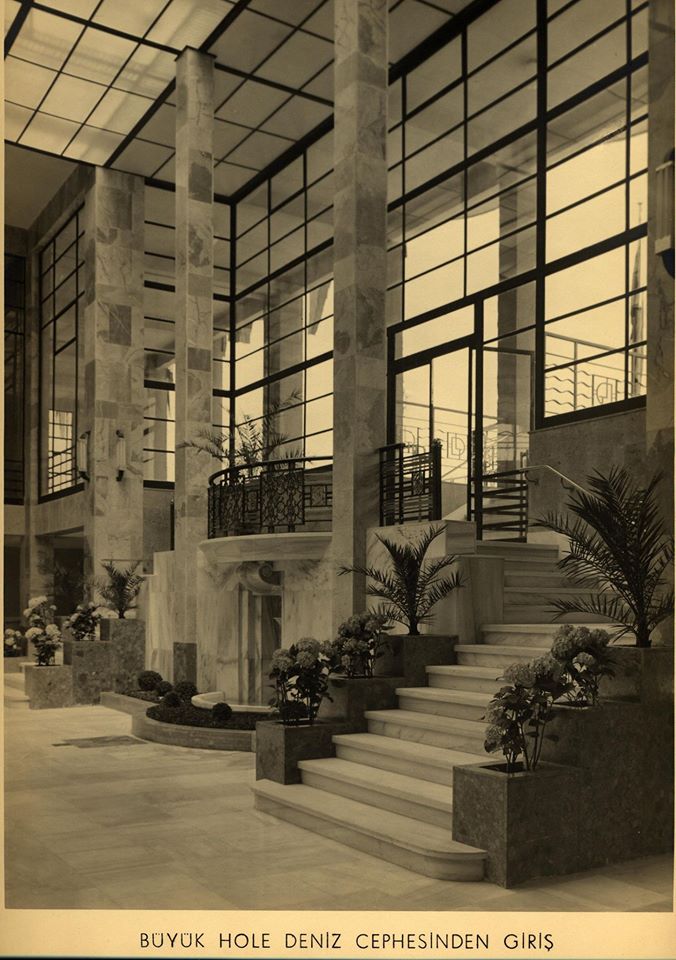 But historical spaces like the Yolcu Salonu don't count for much these days. Amidst the frenzy of building and infrastructure projects, Istanbul's architectural treasures, not least those from the Republican era, are unceremoniously flattened or left to disintegrate. The academic Sibel Bozdoğan gets to the heart of the issue in her paper 'Art and architecture in modern Turkey: the Republican period': '[A]ny broader public awareness and appreciation of Republican modernist heritage is still very minimal at best. Most of the time, the works themselves are threatened with neglect and oblivion, if not outright destruction.'
The first step in counteracting this apathy toward modernist icons is to learn more about them. A good primer is Bozdoğan's 2001 book Modernism and Nation Building: Turkish Architectural Culture in the Early Republic, which you can purchase on Amazon or read for free at the Istanbul Research Institute.
Original photos of the terminal were shared on Facebook by Zafer Akay.