Four years ago, about four months after I'd arrived in Turkey, I went to Mardin for a slightly trumped up work visit. I was researching NGOs serving at-risk children and youth, and I could have gone to any city in Turkey, but Mardin had been calling to me ever since I'd arrived. I had no knowledge of the city at the time, except as a place on the map, but whenever my eyes wandered to that side of the map, they didn't seem to want to go any further. My great grandfather was Syrian and one can see the lights of Syria across the flat expanse that separates the two countries late at night. Perhaps it is his spirit in me that pulled me there, but since that first visit, which happened to take place during Ramazan, I have been back with my son and plan on going back again and again.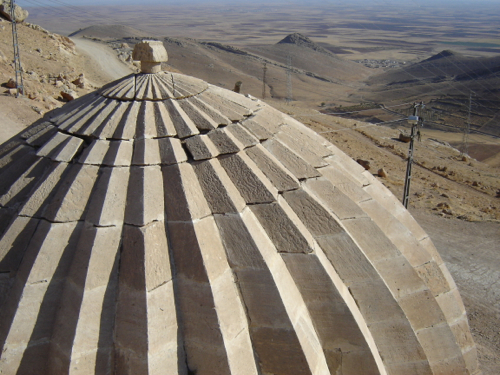 That visit showed me a Turkey totally at odds with what I knew from Istanbul. It was not the conglomeration of villages that is Istanbul, it was more than co-existing – it was actually a melting pot, a place where several cultures and languages were all mixed up together, without borders. On the streets, wandering from sand-coloured madrasa to sand-coloured monastery, I heard people speaking a language I didn't know and kissing each other three times in greeting. I found out they were Suryani, ancient Christians speaking a modern form of Aramaic, the language of Jesus. I heard Arabic. I heard Kurdish. I heard Turkish. I heard all three issuing from the mouth of one person, or two from the mouth of many.
At the time, I had no experience of fasting and imagined it to be a very difficult thing. I also had little awareness of what Ramazan actually signified or the customs involved. Also, being a big fan of Turkish cuisine and food in general, I knew that I must have içli köfte while in Mardin and I tried to order some at the rather nice hotel my Brazilian counterpart and I were housed. I soon discovered that Mardin is not the place to sneak a daytime meal during Ramazan, not even in a fancy hotel. Again, this was not Istanbul. They made us menemen (scrambled eggs with tomato and peppers) and I felt guilty and secretive as I ate it. My Brazilian friend did not feel guilty in the least, mind you.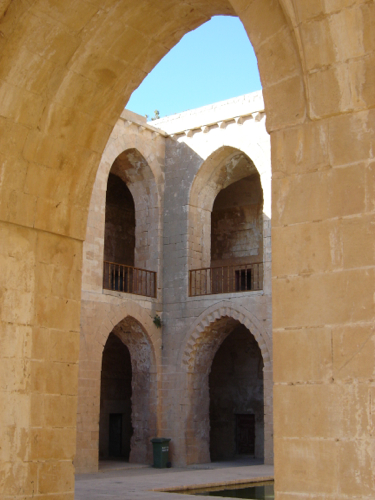 And so it was that that evening, on the second to last day of Ramazan, we were wandering the streets, marvelling at the architecture and the colour of things, when we heard the evening call to prayer and the end to another day of fasting, and began to follow the general crowd, a slow march to a place we did not know.
On the way, a young man in the middle of the road watched a day's work come unfurled as the ropes around his cardboard-laden mule loosened and his karton (cardboard scraps) came tumbling down. He stood stricken for the longest of seconds. Then he looked up to the heavens and cried: 'I am H U N G R Y!' After my son's tears, it was the saddest sound I had ever heard. My Turkish was better than my Arabic, in which he had uttered his plaintive cry, so I offered to help him. He told me that it was no work for a woman and too heavy and I wouldn't know how to tie the ropes, but I ignored him as I often do with such comments, not understanding if they come from a place of machismo or chivalry, and piled his mule back up and tied the ropes just fine. Then I continued to follow the crowd into a giant tent and I wondered over to the counter to see what was going on. Someone apologised for it being the dregs and handed me a bowl of soup. I tried to refuse, feeling like an impostor because I'd already eaten that day and didn't deserve such an offering, and a free one at that, but the server just waved me away.
That was the other thing about Mardin – I felt less a foreigner there than in Istanbul. The guy at the iftar çadırı ('breaking the fast tent' set up by the municipality) didn't even look at me twice, or wonder what I was doing in there, or ask me anything personal. He just served me as he served the person before and after me, and I'm blonde and blue-eyed and look people square in the face, all of which usually award me the notice of the average Istanbullu.
So I thanked the municipality in my heart, and the people of Mardin who had made me so welcome, and raised my cup of lentil soup in deference to Ramazan and the melding of faiths and cultures I felt all around me, and enjoyed my first iftar in Turkey.
Tara Alisbah's book 'Turkish Hands: Gesturing You Way Home' is available from the Cornucopia store.
All photos by Andre Porto.