Nicka, Mr. No, Nicholas... Such were the various names given to the enigmatic Nicholas V Artamonoff, the son of White Russian émigrés and a student at Robert College in the 1920s. During his 25 years in Istanbul from 1922 to 1947, Artamonoff fell in love with the city and set out to photograph its many faces, especially the Byzantine remains, some of which were to disappear in the subsequent urban transformation. The above photo of the bostans (gardens) by the Land Walls of Yedikule, taken in 1935, demonstrates this all too poignantly. If you have been following our blogs about what is currently going on with the Yedikule bostans, you will understand why photographs such as these might soon become simply cultural artefacts – images of a bygone era.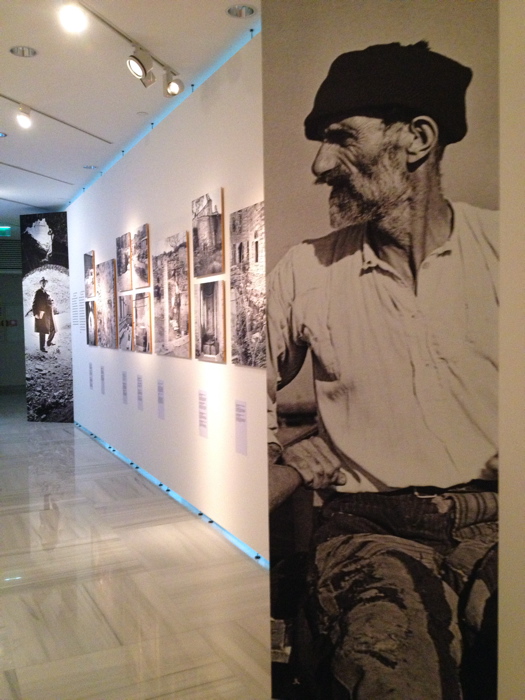 The exhibition space at the RCAC
Many of these photographs are of great importance to scholars and those with an interest in Turkish history, and an exhibition of Artamonoff's amateur photography – 1033 of his pictures are held by the Images Collections and Fieldwork Archives (ICFA) part of the Dumbarton Oaks Research Library Collection and the Freer and Sackler Archives – has now been organised by Koç University's RCAC (within the scope of the International Sevgi Gönül Byzantine Studies Symposium) in collaboration with Dumbarton Oaks, the Freer and Sackler Galleries and Robert College. As well as Istanbul, Artamonoff also photographed archaeological sites in Western Turkey and other cities such as Bursa, Izmir, Selçuk and Yalova, and the exhibition, curated by Günder Varinlioğlu, displays a meaty selection of his pictures, alongside personal documents from the Robert College archives.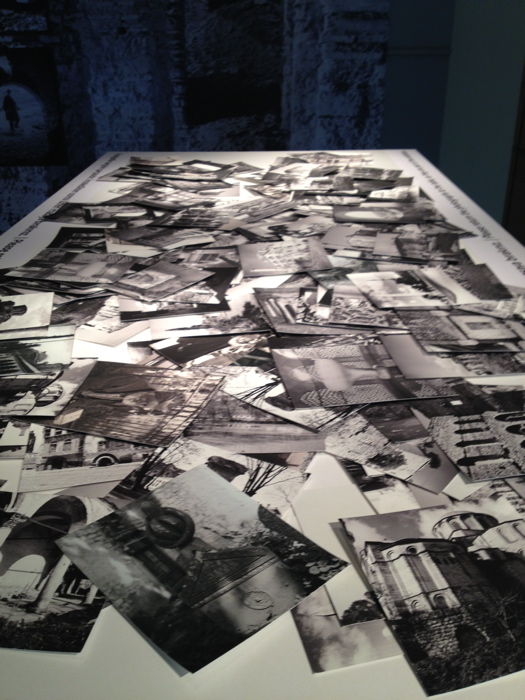 Piles of Artamonoff's untitled photographs – which you are allowed to pick up and examine more closely – are scattered on a table which greets you just as you enter the exhibition space. This feature of the exhibition humanises Artamonoff and is akin to being in the living room of a friend and looking at his or her travel snaps. It also gives a feeling of what it was like to handle the mass of the original photographs and potentially encourages you to delve deeper into Artamonoff's work and life. Computer screens linked to Artamonoff's entire digital collection on the ICFA website are set up outside the exhibition space allowing you to do just that. As well as that, a book entitled Artamonoff: Picturing Byzantine Istanbul, 1930–1947 has been published alongside the exhibition. Edited by Varinlioğlu and published by Koç University Press, it is available for purchase through the Cornucopia store.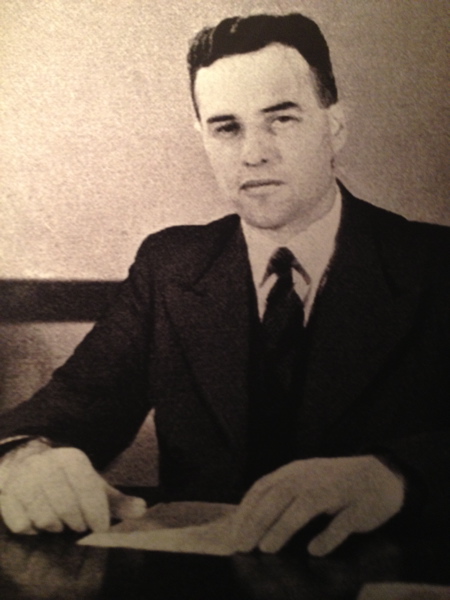 Nicholas V Artamonoff
Artamonoff was born in 1908 in Athens, the son of a Russian major-general. The family moved regularly to wherever Artamonoff's father was stationed, which explains Nicholas's birthplace. Returning to Russia in 1914, the family was on the move again right after the 1917 Revolution. Nicholas continued his primary-school education in England between 1918 and 1922, and at the age of 14 entered Robert College. Having completed high school he studied for a BS in electrical engineering, graduating in 1930. But it was at Robert College that Artamonoff's passion for photography took flight. He was picture editor of the college's 1928 yearbook, and the comment below, taken from the yearbook of his graduation year (which in turn is taken from the aforementioned book on Artamonoff), offers insights into both his photography and his personality: 'An ardent photographer with a complete knowledge of his subject, Artamonoff has given the College much valuable service with his camera. He specializes in writing reports and handing them in on time. He is quiet and refined.'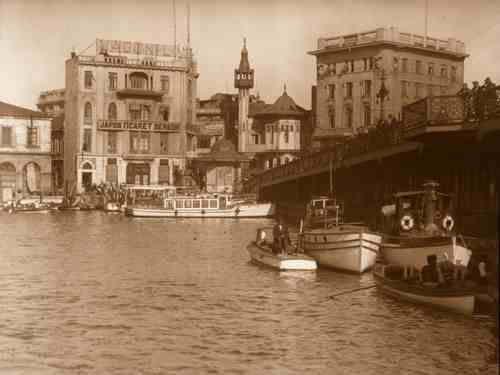 View of Karaköy square and the Galata Bridge, 1931. Raimondo D'Aronco's 1903 Karaköy Mosque was demolished in 1958
After graduation, Artamonoff took an administrative engineering position in the Department of Buildings and Grounds of Robert College and its sister school, the American College for Girls (Robert College has since become Boğazici University, and the American College for Girls is the present Robert College). Appointed superintendent of buildings and grounds in 1938, he served in that capacity until 1947, at which point he and his wife migrated to the United States. It was during his working years that he took the majority of his photographs.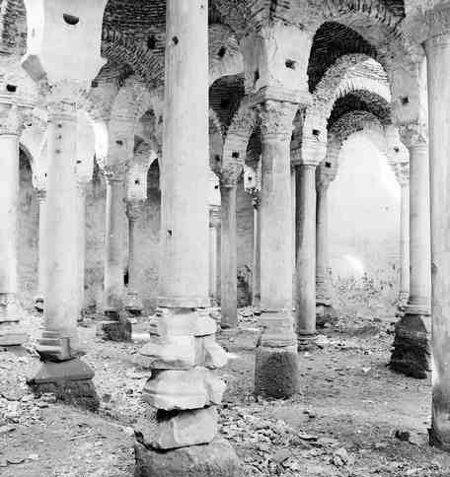 Using a Rollei camera, Artamonoff photographed the city's Byzantine treasures, capturing minarets, cisterns and sculptural decorations from every angle. These photos, both taken in 1935, show the columns of a Byzantine cistern inside the land walls near Edirnekapı, known as the Ipek Bodrum (top) and the arrangement superimposed capitals (above) supporting its ceiling.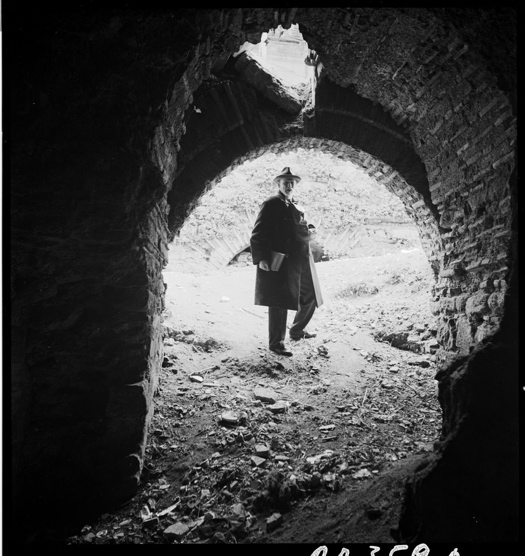 Artamonoff was interested in exploring the Byzantine Istanbul which had previously captured the attention of architectural historians and archaeologists. The above photo shows an unidentified man at the entrance of the Prison of Anemas, holding the 1899 seminal work Byzantine Constantinople, by Alexander Van Millingen, a scholar of Byzantine architecture (and an ex-Robert College professor), who himself had once stood in that very entrance.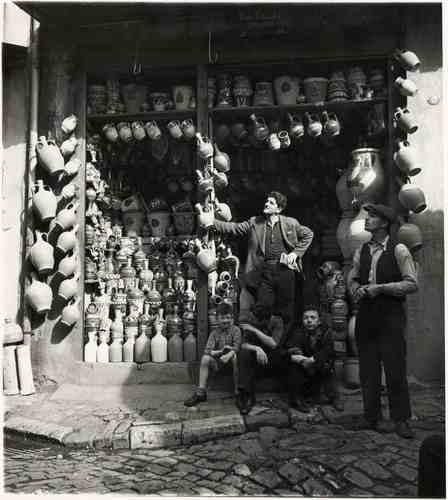 Artamonoff wasn't just interested in monuments and architecture. He was also mesmerised by people's daily lives – shops, markets, festivals, children playing. The above photo taken in 1937 shows boys on the doorstep of a shop in Tahtakale where they probably worked.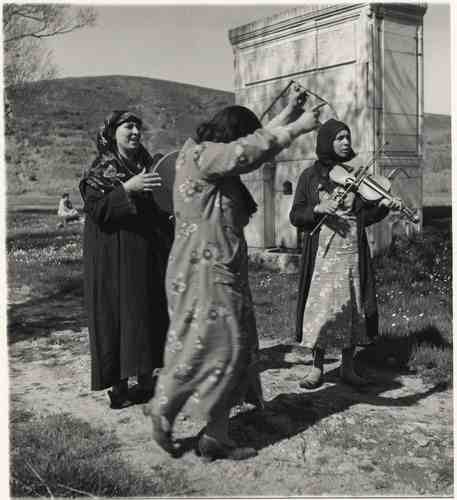 This photo shows a female ensemble, possibly Romani, performing in front of the Imrahor Fountain in Kağıthane, at the top of the Golden Horn, in 1937, most probably entertaining picnickers in the popular park there known to foreign travellers as the legendary Sweet Waters of Europe. Such scenes can no longer be witnessed in modern Kağıthane.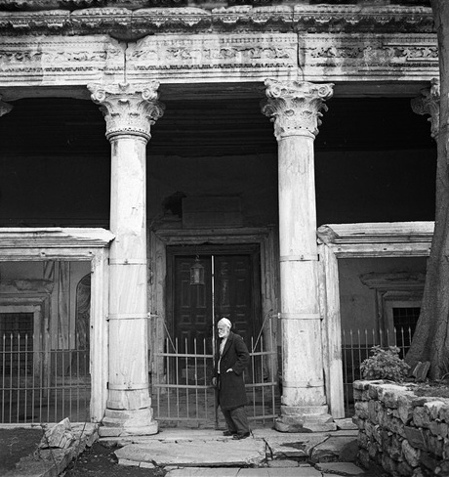 Artamonoff was especially beguiled by Istanbul's architecture. He was fascinated both by the multitude of old buildings that had been reused for some new purpose or simply abandoned, and the new inhabitants of old quarters. This picture, taken in 1935, shows the Imrahor Camii (St John's Studios) in Samatya, on the Sea of Marmara. Historically, it had been part of Constantinople's most important monastery. After a turbulent history, the only part to survive into the 20th century was the 5th-century Cathedral of St John Baptist.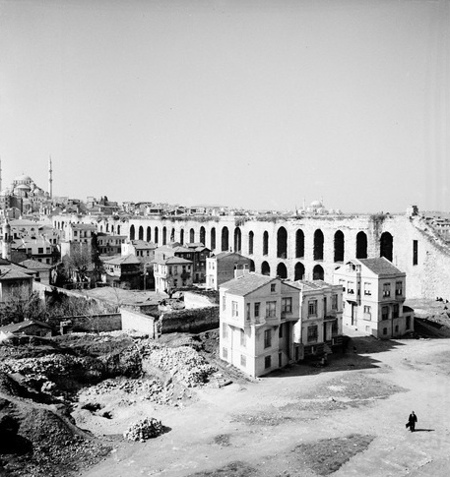 Another photo shows the extent of the metamorphosis of Istanbul in the 1930s. The fresh debris of recently demolished buildings in front of the Aqueduct of Valens and Fatih Camii, captured in 1936, reminds us how many of Istanbul's historic quarters have been destroyed in the past 80 years. The area is now an leafy park divided by a four-lane highway.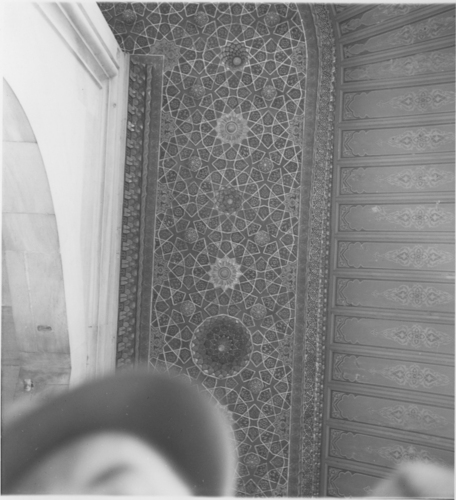 Ceiling detail with Artamonoff's shadow, location unknown (somewhere in Bursa), date unknown
What is nice about Artamonoff's photography is that he obviously didn't take himself too seriously. Enamoured of Istanbul and Turkey, he explored them zealously, taking pictures, it seems, mostly for himself. He wasn't afraid to be candid, sometimes capturing unidentified subjects, sometimes accidentally catching his own shadow. His work gives a valuable glimpse not only of Byzantine and sometimes Ottoman structures, but also of Turkish everyday life. As the city faces ever more rampant development, Artamonoff's photographs stand as an important testimony to what the city has, sadly, lost forever.
The main image and images 4, 5, 6, 9 and 10 are courtesy of the Nicholas V. Artamonoff Collection, Image Collections and Fieldwork Archives, Dumbarton Oaks Research Library and Collection. Images 3, 7,8 and 11 are courtesy of Myron Bement Smith Collection, Freer Gallery of Art and Arthur M. Sackler Gallery Archives, Smithsonian Institution. Image 4 is courtesy of the Robert College Archives. Images 2 and 3 are taken by Victoria Khroundina.
The exhibition is on at the RCAC Gallery until October 6.