It's no Cannes or Sundance, but Filmekimi may be the next best thing. Unlike these major film festivals, or even the annual Istanbul Film Festival, with its focus on competitions for both foreign and local filmmakers, Filmekimi is more of a year-in-review. The programme almost exclusively features foreign films (this year's line-up only has one film by a Turkish filmmaker) that were either well received on the international festival circuit or have the backing of a big-name director; many of these films would have difficulty finding a distributor in Turkey. Audiences in Istanbul, and later in Edirne, Ankara and Eskişehir, will get to sit back and enjoy the cream of this year's film crop from October 7–16.
Carefully curated by the Istanbul Foundation for Culture and Arts (IKSV), the programme, as always, offers way more films than one individual can see. So after going through the line-up with a fine-tooth comb, we present to you our highlights for this year's festival.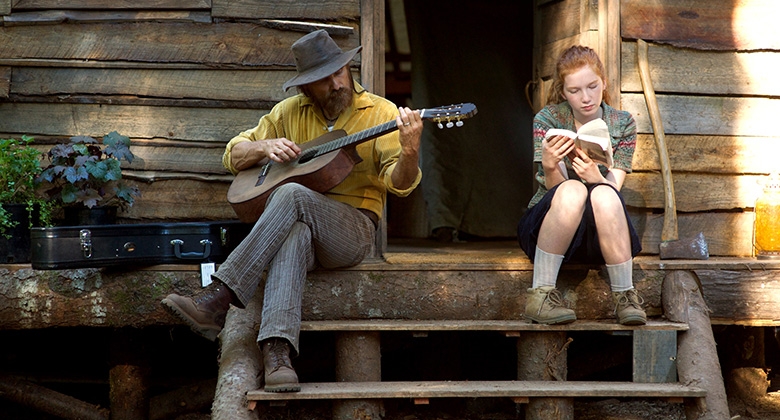 'Captain Fantastic' showcases the idyll of living off the grid
The great outdoors is a starring character in many of this year's best films. Captain Fantastic, starring Viggo Mortensen and directed by Matt Ross, who won Best Director in the Un Certain Regard category at Cannes, opens in the stunning forests of the Pacific Northwest, where Mortensen takes an unconventional approach to rearing his six kids. Yet the family has to re-emerge into civilisation after his wife's suicide, resulting in escapades that are in equal parts ridiculous, hilarious and poignant.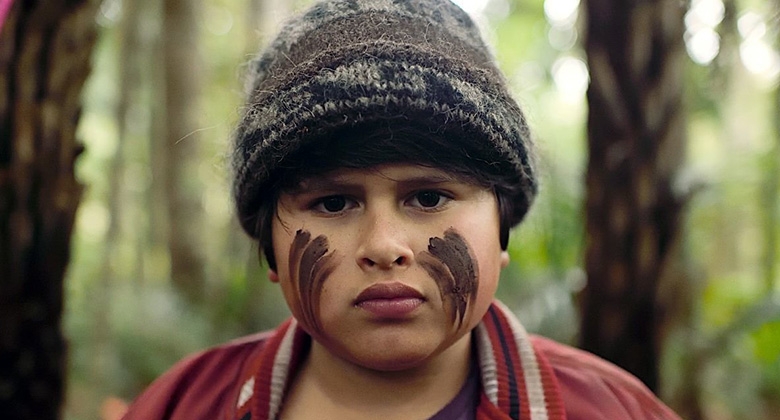 Julian Dennison plays Ricky, a foster kid who comes to love life on the run in 'Hunt for the Wilderpeople'
Following on the success of his rollicking vampire comedy What We Do in the Shadows, the director Taika Waititi turned to New Zealand's bush as inspiration for his most recent film, Hunt for the Wilderpeople. After finally being placed with a foster family that accepts him, Ricky is devastated by the death of his foster mother. Ricky has fallen for the charms of rural life and, not wanting to return to a juvenile detention centre in the city, escapes into the wild with his foster father Uncle Hec. Adventures ensue, with Julian Dennison stealing the show as the hip-hop-obsessed Ricky.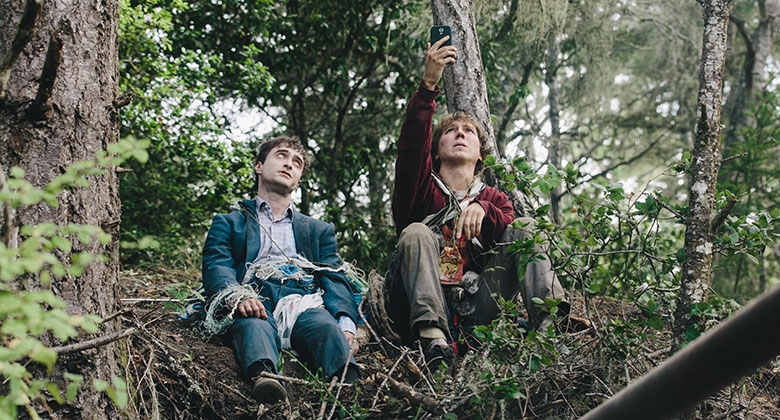 'Swiss Army Man' stars Hank (Paul Dano) and the half-dead Manny (Daniel Radcliffe) as an oddball couple
Having premiered at Sundance, where it won the Directing Award, Swiss Army Man is a weird, wild romp through what at first looks to be a deserted island. Hank, played by Paul Dano, finds a dead body washed up on the shore. But he soon realises that this man, played by Daniel Radcliffe, can talk and even has supernatural powers. The two of them go on a quest to find civilisation, leading to an outrageous and entirely unexpected ending.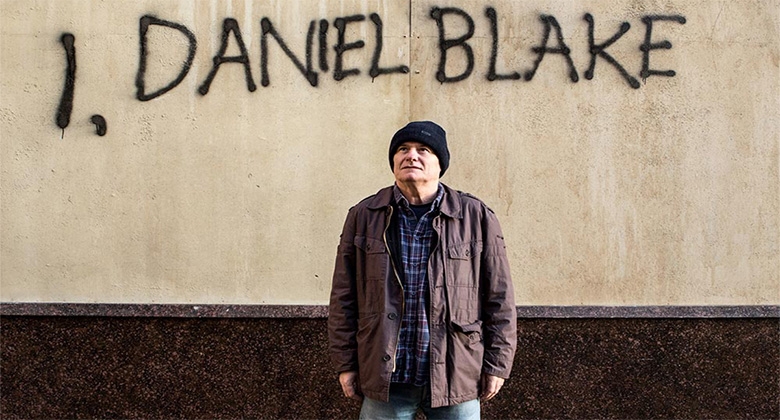 The main character, Daniel Blake, struggles with joblessness
The festival also digs into issues of a more serious nature. I, Daniel Blake, winner of the Palme d'Or at Cannes this year, is social realism at its finest. Directed by the renowned Ken Loach, the film follows an out-of-work carpenter in northeast England trying to navigate the Kafkaesque benefits system. It's a blunt portrayal of a broken bureaucracy that leaves users feeling desperate and inferior. Loach had a clear political aim in mind with this film: he hopes that it will influence welfare policy in the UK.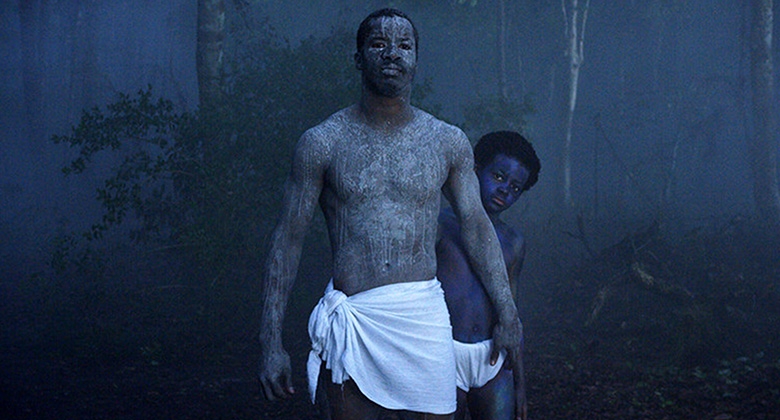 'The Birth of a Nation' tells the incredible story of Nat Turner and the slave rebellion he led
Nate Parker's debut film The Birth of A Nation certainly made waves at Sundance, winning both the Grand Jury Prize and the Audience Award. The film brings to light the story of Nat Turner, a literate slave and preacher in the antebellum South who led a slave uprising in 1831. It's a powerful tale that certainly needs to be told, especially in light of the ongoing black struggle for justice and equality in the United States.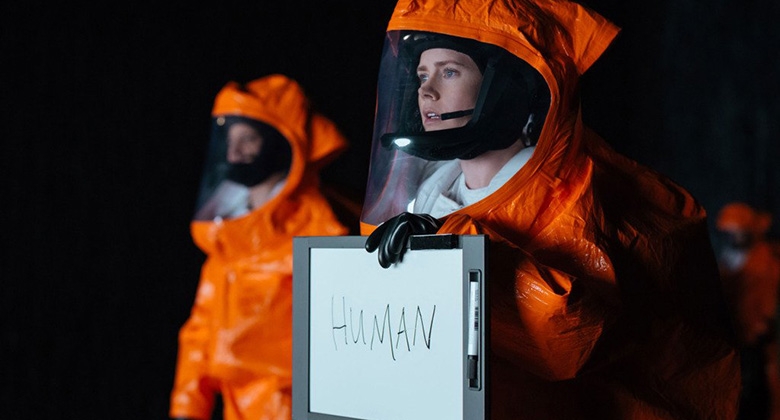 Amy Adams plays a linguist trying to communicate with aliens in 'Arrival'
The list goes on and on. American Pastoral, Ewan McGregor's directorial debut about the social and political upheavals in the US during the 1960s, and Arrival, a science fiction drama that delves into questions of language and communication, are worth a viewing. For something a little more warm and whimsical, check out Wiener-Dog, which follows a dachshund that touches people's lives (the all-star cast and mature filmmaking make this less schmaltzy than it sounds), or A Monster Calls, in which a massive, ancient tree monster, voiced by Liam Neeson, helps a young boy face hard truths. Click here to see the full programme (as a reminder, films in languages other than English will only be screened with Turkish subtitles).
Tickets go on sale on October 1 at 10.30am; they can be purchased through Biletix. The films will be screened at four theatres: Atlas Cinema and Beyoğlu Cinema on İstiklâl Caddesi in Beyoğlu; Cinemaximum City's in Nişantaşı; and Rexx Cinema in Kadıköy.