Istanbul is gearing up for the start of another film festival season, and first on the docket is the 14th edition of Filmekimi, which runs in Istanbul from October 2 to 11. Screening critically acclaimed films fresh off the major festival circuit, Filmekimi is a cinephile's dream. The festival, organised by the Istanbul Foundation for Culture and Arts (IKSV), also features a large number of foreign-language films (of which there is a paucity at any other time of the year) and works by Turkish filmmakers, some of which will be screened with English subtitles – another rarity. All in all, viewers will have their choice of films ranging from critical darlings to more experimental works.
A huge hit at this year's Cannes, Carol is one of the major draws of Filmekimi. Simply put, it is an exquisite film; centered around the brilliant lead performance of the radiant and impeccable Cate Blanchett, it tells the story of two women falling in love in the 1950s. The director Todd Haynes has created a film that is sophisticated yet accessible by utilising a realistic look and texture.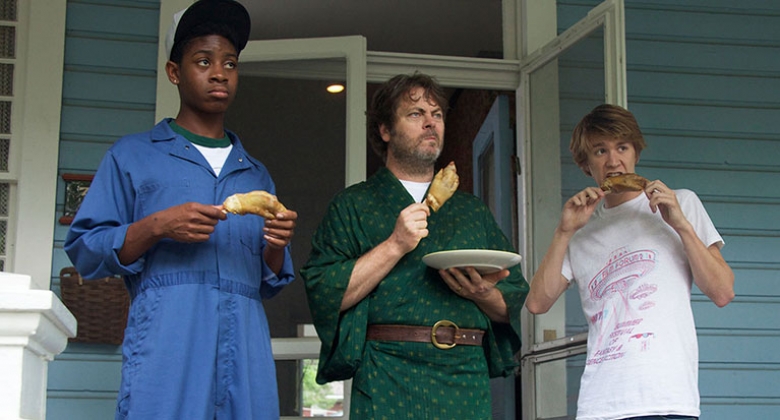 Still from 'Me and Earl and the Dying Girl'
Another favourite is sure to be Me and Earl and the Dying Girl, an adaptation of the bestselling novel by Jesse Andrews. Winner of the 2015 Sundance Grand Jury Prize for Drama, this film handles the difficult topic of death at a young age with aplomb. It steers clear of clichés to create a touching and humourous look at friendship in all of its highs and lows.
Two other films tackle the subject of friendship and the ways in which our lives can be irrevocably changed by our ties to others. Mistress America, the latest collaboration between Noah Baumbach and Greta Gerwig, follows the hijinks of Brooke (Gerwig), an eccentric force who is living the glamorous life in New York City, and Tracy (Lola Kirke), a lonely college freshman. Meanwhile, Anton Corbijn portrays the initimate friendship of James Dean (Dane Dehaan) and the Magnum photographer Dennis Stock (Robert Pattinson) in Life, a film that manages to go beyond a standard celebrity bio and deftly captures the complexities of the relationship between these two men.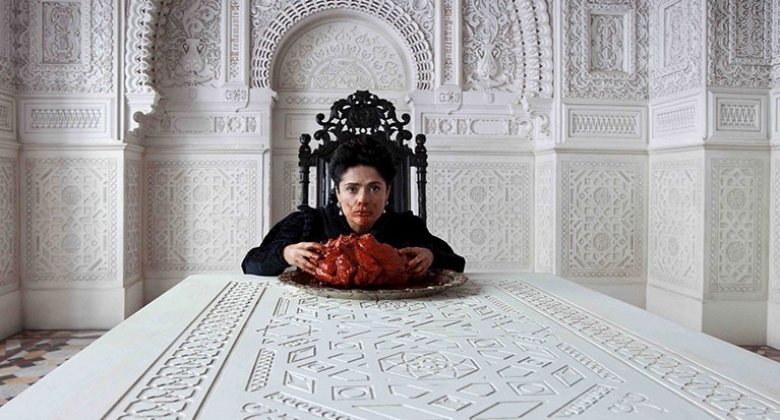 Still from 'Tale of Tales'
The festival also has an element of the fantastical. Tale of Tales is a loose interpretation of Giambattista Basile's celebrated fairy tales and weaves together the grotesque with the glamorous in a highly stylised fashion. Looking to the future as opposed to the past, Ex Machina explores the boundaries of artificial intelligence when a programmer Caleb (Domhnall Gleeson) is chosen by his boss, Nathan Bateman (Oscar Isaac), to evaluate the consciousness of his latest experiment in AI, the sophisticated and deceptive Ava.
While English-speaking audiences may flock to these indie darlings, the number and quality of foreign films being screened is truly outstanding. The director Deniz Gamze Ergüven's debut film Mustang has been receiving rave reviews (and was selected as France's entry for the 2016 Oscars) for its portrayal of five young sisters living in a conservative village in northern Turkey and their struggle for freedom. This meditation on relationships between teenage girls has an ethereal quality to it, and manages to be both sweet and sad without being overly sentimental.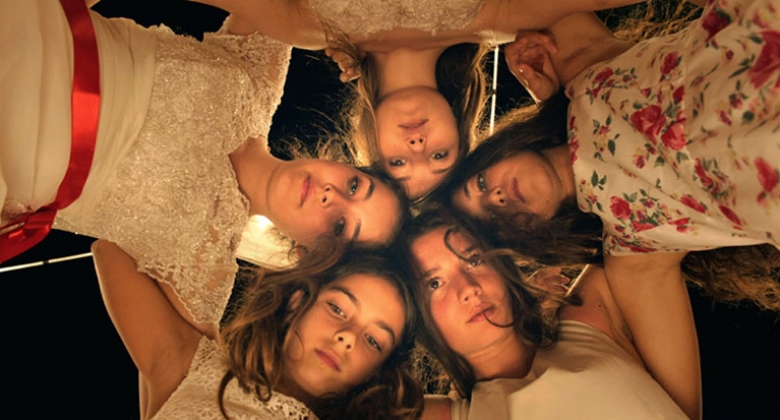 Still from 'Mustang'
Other foreign films of note are The Second Mother, a fast-moving and fresh look at class in Brazil, and Dheepan, the winner of the 2015 Cannes Palme d'Or focusing on the lives of Sri Lankan refugees in Paris.Though these films will be screened with only Turkish subtitles, non-Turkish speakers can jump onto the foreign-film bandwagon with From Afar, winner of the 2015 Venice Golden Lion. This film, which tells the story of a rich denture-maker's sexual relationship with a young man from one of Caracas's gangs, will be screened with both Turkish and English subtitles.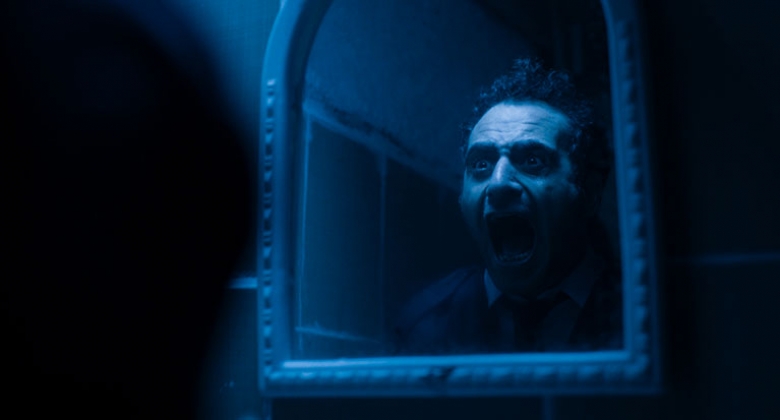 Still from 'Baskın'
Finally, showing the depth of the festival's selection, there are three highly anticipated films that are sure to make your hair stand on end. Baskın, the debut feature from the director Can Evrenol, has its Turkish premiere at the festival. This horror film follows a group of unsuspecting cops who get called to the middle of nowhere as backup and are subsequently plunged into hell. Evrenol has so thoroughly created a bloody world full of violent madness that even a quick watch of the film's trailer will keep you awake for hours. Likewise The Witch, winner of the 2015 Sundance Directing Award and called the 'most terrifying film' at that festival, and Son of Saul, Hungary's submission for the 2016 Oscars and an extraordinary look at evil during the Holocaust, will both frighten and devastate you.
The difficulty with a festival of this scope is that you only have so much time and can only attend so many screenings. I've just skimmed the surface of what's on at Filmekimi – neglecting enticing films such as Slow West and Hasret, among others – so it's best to study the full programme before purchasing your tickets. But act quickly! Tickets often sell out for these festival film screenings.
Disappointed that the preferred screening of your film of choice is sold out? Try visiting the cinema right before the scheduled screening, as they often sell uncollected tickets in the 15 minutes before the film.
Films are being screened at Atlas Sineması and Beyoğlu Sineması on Istiklal Caddesi, Rexx Sineması in Kadıköy and Feriye Sineması in Ortaköy.