FotoIstanbul, Istanbul's only major photography festival, is all about bringing photography into the public sphere. Anyone passing through Beşiktaş or Ortaköy during the month of October will find themselves face-to-face with photography in all its forms, ranging from Sandro Miller's tongue-in-cheek project 'Malkovich, Malkovich, Malkovich', where the artist recreates iconic photographs starring the eccentric actor John Malkovich, to Mathias Braschler and Monika Fischerr's portraits of people from all over the world who are struggling with the effects of a changing climate.
In such a setting – a free festival displaying photographs in public areas – it's no surprise that one of the most enthralling exhibitions is organised by The Everyday Projects, a group that utilises photography to shift public perception. By sharing photographs of daily life in a variety of places around the world on Instagram, as well as Facebook and Twitter, The Everyday Projects aim to challenge stereotyping of different regions and the people who live in them. We spoke to the photographer and filmmaker Elie Gardner, curator of the exhibition and a co-founder of Everyday Latin America, about the show and The Everyday Projects more generally.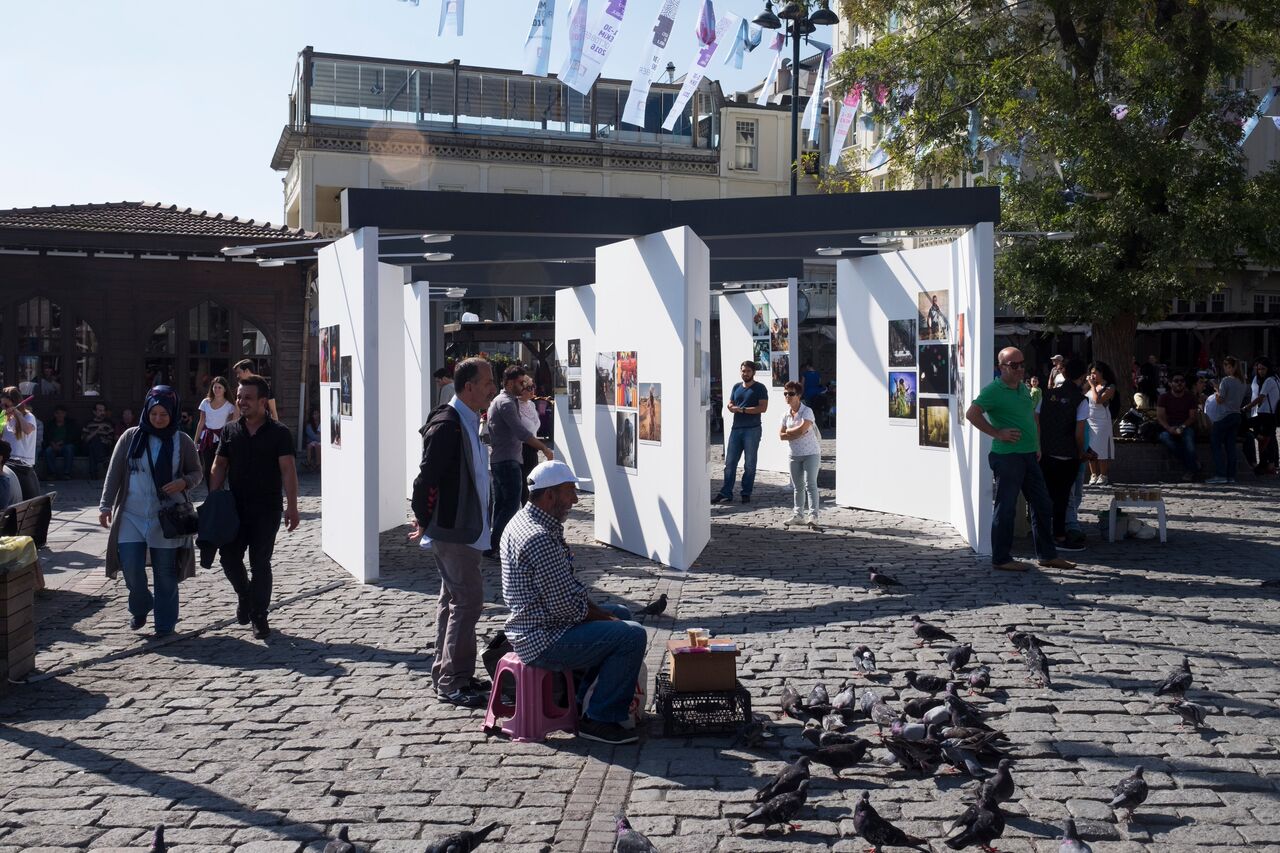 The exhibition, on view the Ortaköy meydanı, can be visited at all hours (Source: Oscar Durand)
Cornucopia: Can you tell us a bit more about The Everyday Projects?
EG: The Everyday Projects came out of dozens of 'Everyday' Instagram accounts that document everyday life, started by people independent from each other but with a shared mission. Each account has dozens of photographers documenting their part of the world in both ordinary and nontraditional ways.
It all began when Peace Corps volunteers Peter DiCampo and Austin Merrill were living in Ghana. They saw a disconnect between what was being published in the media and what they saw in their daily lives and decided to start posting pictures on Instagram. Everyday Africa was born and not long after other accounts popped up – Everyday Eastern Europe, Everyday Middle East, Everyday Asia, the list goes on. In the autumn of 2014 Instagram took note of the trend and invited representatives of several of the accounts to Photoville in Brooklyn, New York, where a selection of their photographs were exhibited together for the first time. The also met for two days to craft a mission statement and ultimately formed The Everyday Projects.
What makes the work extraordinary to me is the collective vision. We have photographers working in the towns they grew up in and seeing them in very deep and personal ways; we also have photographers who are not from the places they document but who have lived in these cultures for years. In my opinion, both perspectives are necessary and equally valid.
One of the organisation's aims is to develop visual literacy skills. Can you speak more about what that means?
The idea of visual literacy is that people can see an image and learn something from it or interpet it, rather than just taking a quick glance and saying, 'Nice picture.' We want to make what could be a simple and sometimes shallow interaction more meaningful, and believe pictures can be great tools for education. I hope that by offering collections of images from one region or area of interest and constantly delivering new perspectives on it, we can create a deeper understanding for our followers. After several 'nice picture' moments perhaps an image will come through the feed and catch someone off guard or surprise them. And maybe this will make them curious enough to Google the topic and ultimately teach them something or challenge a perception they had about an issue or place. To me this is developing visual literacy.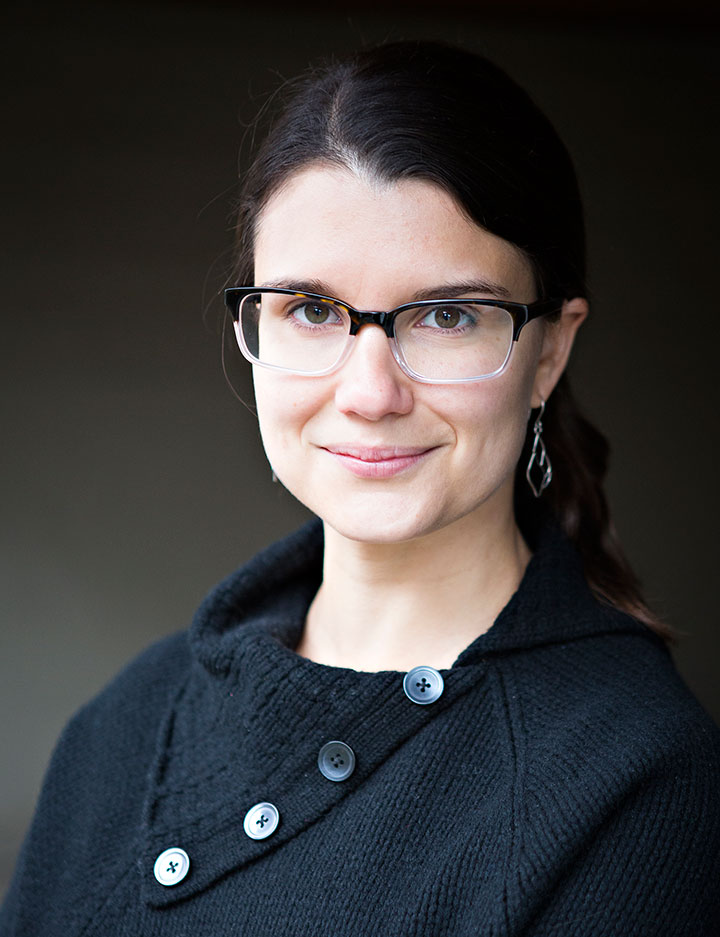 Elie Gardner
How did you get involved with The Everyday Projects and what's your current role in the organisation?
I was living in Lima, Peru, and following several of the early Everyday accounts when a few of my colleagues – Oscar Durand, Danielle Villasana and Federico Pardo – and I realised, 'Hey, there is no Everyday Latin America!' We reached out to the leader of Everyday Middle East, who is a good friend of mine, as well as Peter and Austin of Everyday Africa, and the three of them helped us to launch Everyday Latin America, giving us ideas about how they managed their accounts.
Personally, at the time I was also taking on more and more video projects and missed the simplicity and beauty of photography. Taking these spontaneous photographs often on the street in between assignments with my cell phone invigorated me and helped me connect to my community. Currently I help with account administration and occasionally curate exhibitions. I've also recently started as part of the Community Team for The Everyday Projects, together with Danielle Villasana. We are working to elevate the profiles of photographers across our network, share the latest news from Everyday feeds and dig into topics that interest our community. We also publish weekly articles on The Everyday Projects' Medium publication.
Can you tell us about the process of curating The Everyday Projects exhibition for FotoIstanbul?
My idea with the exhibition was to find relationships between images from across the globe. Sometimes the relationships were thematic and other times the relationships were purely visual: colours or moments that mirrored each other. For example, umbrellas are used throughout the world but, as you can see in the exhibition, they can be used to protect someone from the snow, sun or rain, or even as a fashion statement. There are so many similarities as you look at images from different countries, and there are also so many subtle differences. These nuances teach us about places we've never been to, or allow us to look at places we know well with fresh eyes.
The images come from 28 different 'Everyday' Instagram accounts, so I did a preliminary edit by taking screenshots on my cell phone as I scrolled through each account and later transferred them to my computer for easier pairing and organisation. After that I reached out to the more than 75 photographers to request high-resolution images. It was arduous but at the same time so fun to scroll through thousands and thousands of images, and begin to see relationships between them.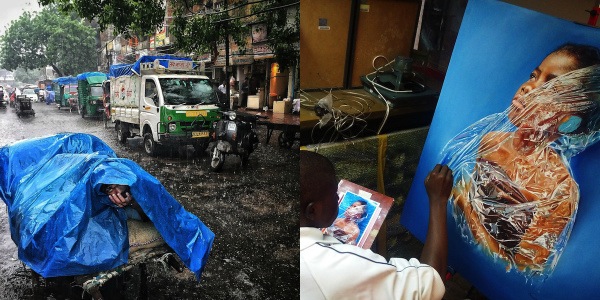 Left: An Indian labourer covers himself with a tarp as rain falls in the old quarter of the city. New Delhi, India. Chandan Khanna (@khannachandan) / Everyday Asia; Right: Lagos, Nigeria. Yagazie Emezi (@yagazieemezi) / Everyday Africa
Did you have an favourite photographs from the exhibition?
The pairing of Chandan Khanna and Yagazie Emezi's photographs is one of my favourites. It's a purely visual relationship and a bit subtle, but I found it quirky how many of the elements are similar – in mood, texture and colour.
What other types of events does The Everyday Projects organise or participate in?
In addition to exhibtions, the group also organises workshops and publishes books. At the moment, Everyday Africa is Kickstarting their first book – the campaign ends in four days, so time is of the essence. There are even whispers of theatrical productions to come. While I don't have concrete dates and places at the moment, I advise everyone who is interested to follow us on Facebook and Medium for news and updates.
How can our readers get involved with The Everyday Projects?
Readers can follow the various Instagram accounts, but they can also hashtag their images to participate. While many of the accounts have a group of set contributors, others curate their feeds from images with the hashtag. For example, @Everyday.Turkey selects from all the pictures on Instagram with the hashtag #everydayturkey. Everyone has the potential to be a contributor! @EverydayEverywhere also operates this way, so we invite everyone from around the globe to hashtag #everydayeverywhere. Different people curate the account every week, and we welcome guest curators who select one image a day to post to the account. Anyone who is interested, please email us at everydayeverywhereproject@gmail.com. We also just launched our snazzy new website, which offers an alternative way to view the same content.
The Everyday Projects exhibition is on view in the Ortaköy meydanı until October 30.
The main featured image was taken by Oscar Durand.