We are in Beşiktaş for our gallery walk this week, where three solo and two group exhibitions showcase Turkish and foreign artists working in all disciplines.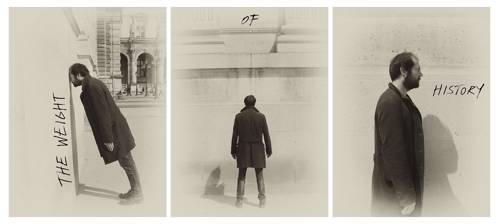 Çağrı Saray, 'The weight of history' (three frames in front of the Louvre), 2013, triptych photography, 50 x 67cm each
ÇAĞRI SARAY'S OUTSIDER
Let's start in Akaretler, a two-pronged street of townhouses built at the end of the 19th century to accommodate high-ranking officials of the Dolmabahçe Palace. A five-minute walk up the hill (Süleyman Seba Caddesi) will get you to the excellent Kuad Gallery (main image), which is hosting a solo exhibition of Çağrı Saray. Saray is known for his peculiar drawings showing bizarre narratives, ordinary scenes and everyday objects. The show, Outsider, however is concerned with Saray's position as an artist in the current political, economic and cultural milieu, rather than focusing on the content and form of the works themselves. His new white-on-white engravings are the most exciting pieces in the exhibition. Prices range from TL2,000 to TL15,000.
Asked to reflect on what the year ahead might have in store, the gallery's artistic director, Beral Madra, says: 'In relation to the political and economic circumstances in Turkey, the EU and our geopolitical region, I think 2015 will be a critical and difficult year for contemporary artists. I would like to see solidarity, trust and collaboration between artists, curators and art critics so that the whole scene can resist the unfavourable state of affairs. Since 2012, the gallery has been working with local and international artists who have been loyal and conscientious to their public, to their socio-political statements and to their critical approach to global developments, regardless of what is dictated by art markets. We will continue to be loyal to our concepts and aesthetic evaluation.'
Renée Levi, 'Viola', 2014, acrylic on cotton, 230 x 230 cm
RENÉE LEVI'S SIBEL
On Şair Nedim Caddesi, the lower of the two Akaretler streets, the intimate Art ON Istanbul at No 4 is hosting the Istanbul-born, Basel-based artist Renée Levi. Sibel showcases her interest in colour, pattern and material. Audiences are confronted with bold works painted on various materials, from canvas to paper, linen and cotton.
Renée Levi, 'Sibel', 2014, acrylic on linen, 230 x 230 cm
The show is ultimately about the artist's personal perception of what is meant by 'nothingness'. Levi offers viewers a different concept of rhythm and motion, with work that enlivens the gallery space. Please enquire directly with the gallery for prices.
Murat Germen, 'Muto-morphosis #121', 2013, C-print diasec, 102 x 180cm, 4/7ed + 2AP
WINTER WONDERLAND
Further down at No 25, the elegant C.A.M Galeri is hosting a group show exploring the idea of 'personal utopias' in this era of environmental destruction and urban transformation. The works are all based on personal experiences and reflections, and, true to the exhibition's name, Winter Wonderland, present scenes of winter. There are detailed urban photographs by Murat Germen (above), Sinan Tuncay's series dealing with ceremonies and circumcision (below), figurative paintings by Nihâl Martlı, abstract, subtly coloured works by Dieter Mammel, and much more. Prices range between TL 1,250 and TL 30, 000.
Sinan Tuncay, 'Refusal', 2013, whole series, inkjet print, 45 x 85cm, 2/7ed + 2AP
Asked to speculate about the year ahead, the gallery's director Melek Gencer says: 'In 2015 I want to follow more emerging artists' works and projects. Also I'd really like to see more retrospective shows and I think the Mehmet Güleryüz retrospective (currently on) at the Istanbul Modern is a good start.'
The gallery says art lovers and collectors should pay attention to the latest addition to the list of artists they represent: the young New York-based Sinan Tuncay. Another young and promising artist is Merve Denizci, a finalist in the Siemens Art 'Borders Orbits 14'. Her works depict mysterious interiors and figures of girls in soft colours.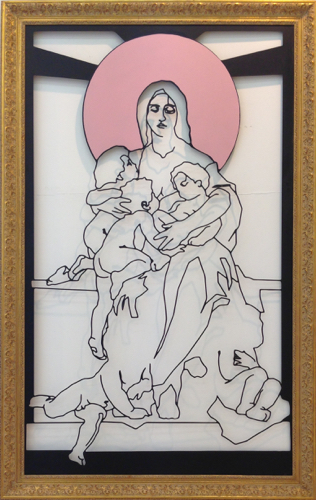 Tuğberk Selçuk, 'Replica', 2014, laser cutting iron plate
GOBSMACKED
Further afield, at Hüsrev Gerede Caddesi No. 37, the bright Galeri Ilayda is hosting a group show entitled Gobsmacked. The artists showcased interpret everyday codes and images and deconstruct them, with the aim, as the exhibition's name suggests, of 'gobsmacking' audiences. There is photography, sculpture and mixed-media work that is at once witty and thought provoking. Dilan Bozyel's astronaut series, in which a space man is depicted on the streets of Istanbul, asks audiences to redefine their understanding of 'space'. Tuğberk Selçuk showcases his framed sculptures (above). Uğur Çakı presents a contemporary idea of a car. And Genco Gülan's artworks, known for their ironic twists, highlight various political, social and popular themes (below). Prices range between TL 3,000 and TL 30,000.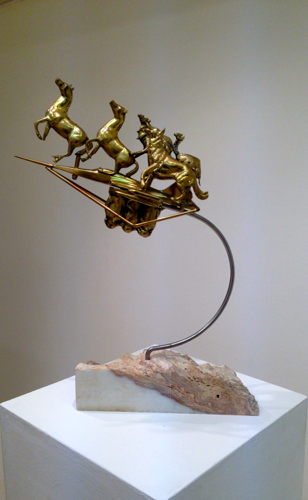 Genco Gülan, 'Noah's Jet or Turkish Politics in 1980s', 2012, brass and stone, 56 x 32 x 11 cm
In 2015, the gallery's director Şebnem Kutal would like to see more solo shows of Turkish female artists. 'We should all be looking out for artists who can bring the Turkish contemporary art scene to the international stage and connect East and West.'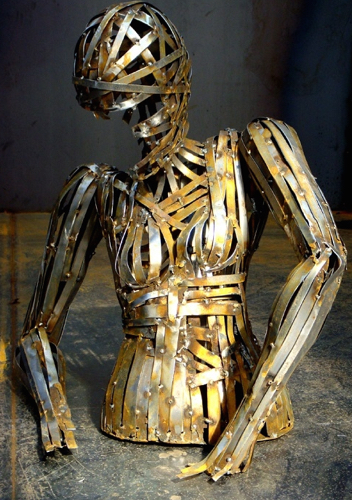 Emilie Gotmann
EMILIE GOTMANN'S 4 YEARS OLD
Next door, RenArt Gallery is opening a new solo show this Saturday (January 17) of the French, Berlin-based artist Emilie Gotmann. In 4 Years Old, figurative metal sculptures, which are fun, cute, ironic and often humorous, on the theme of childhood, will be displayed. Please enquire directly with the gallery for prices.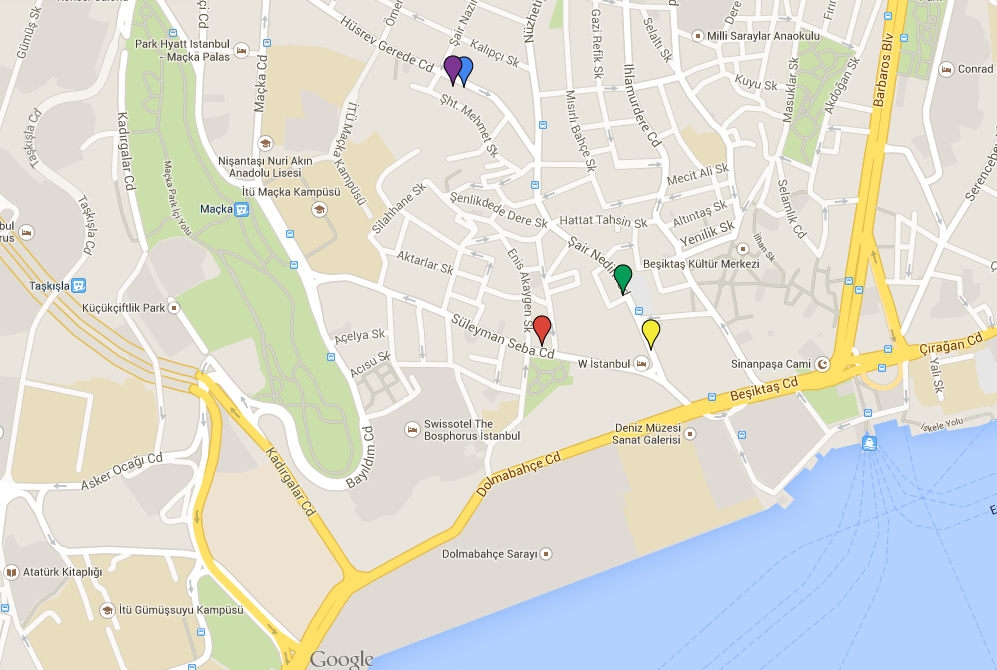 Key: Red – Kuad, Yellow – Art ON, Green – C.A.M. Galeri, Blue – Galeri Ilayda, Purple – RenArt Gallery
Click here for the interactive map.