We are in Beşiktaş for our gallery walk this week, where an even mix of group and solo shows display (mostly) mixed-media works. There's also a concentration on affordable art this week, so if you want to pick up something without breaking the bank, this is the walk to go on.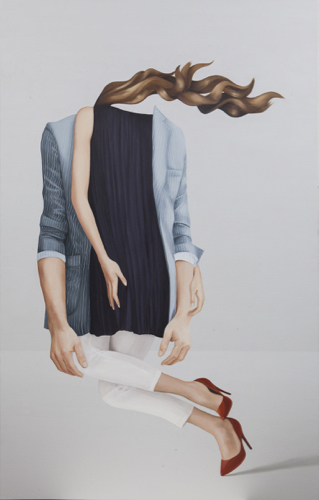 Eda Gecikmez, 'Before Boredom Sets In', 2013, oil on canvas, 185 x 120 cm
FINE-TUNE AND MULTIPLE
First up is Kuad Gallery at Süleyman Seba Caddesi 52 (the upper of the Akaretler streets), which opens a new group show tomorrow (June 2). In Fine-Tuned and Multiple, 55 affordable paintings, drawings, collages and photography by 24 artists are showcased. Please enquire directly with the gallery for prices.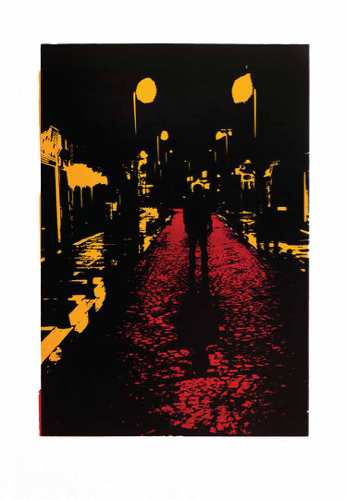 Kaan Kızılgün, 'Untitled 2', 2011, screen printing on paper, 70 x 50 cm
There's a lot on offer so take time to peruse. Also, please note that the gallery will be open from 11am to 7pm in June and from 12pm to 7pm in July. The show runs until the end of July, after which the gallery will close for a month.
Johannes Wohnseifer, 'Red Moon Clock III', 2015, luminous paint, letraset, graphite on paper, 42 x 29.7 cm
OUR WOUNDS, OUR BALLADS
Now make your way to the lower of the Akaretler streets, Şair Nedim Caddesi, where Art ON Istanbul at No 4, is hosting a group exhibition all summer long. In Our Wounds, Our Ballads, eight well-known artists explore the relationship between the visual and the poetic through highly conceptual works.
Yannis Ritsos, 'Two Figures' 1980s, painted pebble stone, 7.5 x 5.5 cm
The exhibition derives its name from the famous Greek poet Yannis Ritsos's poem 'Resemblance', and explores the concept of the 'wound' in Ritsos's highly imaginative dream world. Besides paintings, photography and mixed-media works, the exhibition will also display a painted stone by Ritsos, shown in Turkey for the very first time. Please enquire directly with the gallery for prices.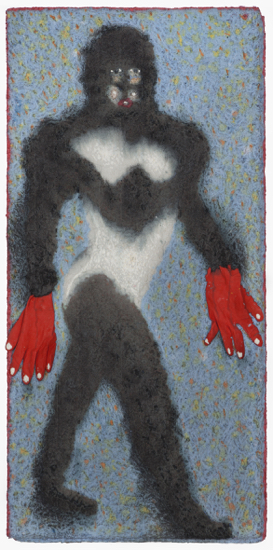 Güçlü Öztekin, 'TODD', 2015, mixed media on Styrofoam, 219 x 63 x 5 cm, photo: CHROMA, courtesy the artist and Rampa
GÜÇLÜ ÖZTEKIN'S ŞE ŞE PA PA ... SOMETIMES YOU NEED TO CRY TO FISH
Further up at No 20, Rampa will open a new exhibition this Thursday (June 4) of the artist Güçlü Öztekin. The inventively titled Şe Şe Pa Pa ... Sometimes You Need to Cry to Fish, will feature Öztekin's new series of mixed-media works. Always experimenting with new mediums, this time the artist produces his caveman-like drawings on styrofoam. Please enquire directly with the gallery for prices. Rampa will shut after this exhibition, opening its new season with an exhibition of Hüseyin Bahri Alptekin.
Cenin, 'Frankenholy', 2015, mixed media on canvas, 35 x 35cm
START 'ART WITHIN REACH'
Across the road, C.A.M. Galeri at No 25 also opens a new exhibition this Thursday. For its third edition of Start 'Art Within Reach', the gallery will display works by 15 talented young artists working in various mediums.
Peter Hristoff, 'Scary Tiles 2', 2015, mixed media on paper, 18 x 18cm
The gallery started running these summer group shows a few years back with the aim of making art more accessible and connecting young collectors and art lovers. If you want to pick up a really affordable artwork by the next big thing, this is the time to do it. Prices range from as little as TL200 to (a still very reasonable) TL4,000. The gallery will shut for the summer after this exhibition.
Kerim Yetkin, 'Untitled', 2015, mixed media on canvas, 8 x 8 cm
KERIM YETKIN'S LAYERS
Further afield on the way to Teşvikiye, Galeri Ilayda, at Hüsrev Gerede Caddesi 37, is hosting Kerim Yetkin's solo show, Layers. Comprising various colours, shapes and textures, Yetkin's paintings seem to defy time. He is inspired by rusted surfaces, crevices in tree trunks, objects that have turned rotten and deformations on natural surfaces – and rather than using brushstrokes, he achieves interesting textures by using unusual techniques such as cuts, cracks and wipes.
Kerim Yetkin, 'Untitled', 2015, mixed media on canvas, 182 x 132 cm
The results are attractive, tiny, non-figurative works, presented on their own and combined on backdrops to explore the relationship between a part of something and its whole. Prices range from TL1,500 to TL26,000. The gallery will stage a summer group show for July and August.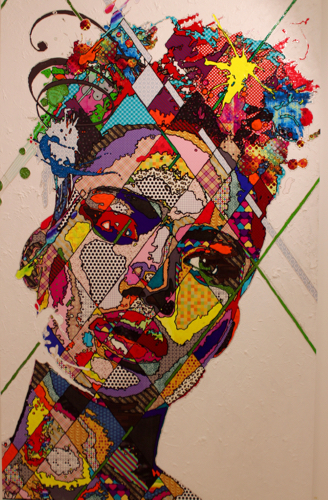 Pınar Du Pre, 'Maureen', mixed media on canvas, 220 x 135 cm
PINAR DU PRE'S SNAPSHOT II
Next door, RenArt is in its last week of exhibiting Pınar Du Pre's colourful, Andy Warhol-esque mixed-media works in a show entitled Snapshot II (also see main image). Prices range from TL12,000 to TL25,000. The gallery will take a break for the summer after this exhibition.
While there, explore the rest of wonderful Beşiktaş, with its interesting museums, sights, and great restaurants. Grab a copy of Cornucopia 51, which has 34 pages on Beşiktaş and its surroundings.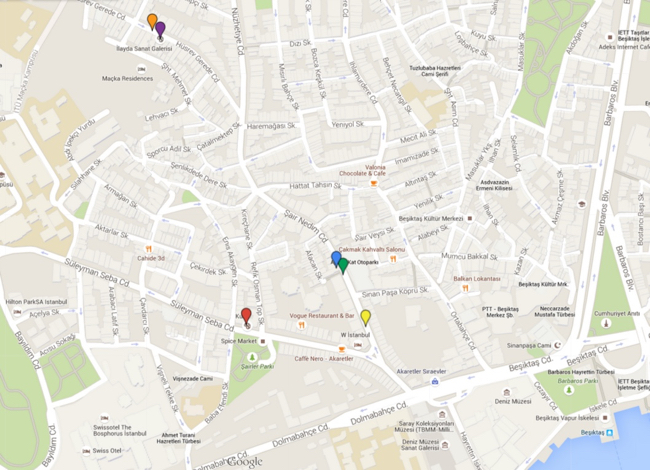 Key: Red – Kuad, Yellow – ArtOn Istanbul, Green ¬– Rampa, Blue – C.A.M. Galeri, Purple – Galeri Ilayda, Orange – RenArt
Click here for the interactive map.