With the Naval Museum finally opening its doors in October (read our feature by Gencer Emiroğlu in Cornucopia 50), here's hoping that Beşiktaş will attract a few more art punters. The neighbourhood really does have many hidden gems and offers a slice of authentic urban life in Istanbul. The statue of the 16th-century Ottoman admiral Barbarossa stands in the main square, which overlooks a bustling çarşı (centre) bursting with shops, unpretentious eateries and quality markets. And, if you fancy a sojourn in the area, there are a number of opulent Bosphorus-facing hotels. It is these new hotels, thinks C.A.M. Galeri's director, Melek Gençer, that will bring new tourists and thus expose the area's galleries to an international audience. One of the founders of Kuad Gallery, Beral Madra, concurs: 'Beşiktaş is one of the traditional districts of Istanbul and is developing a cultural aura. I like all the neighbouring galleries and hope that many others will join us here.' Rampa's Üstüngel Inanç also has high hopes for the future: 'When Rampa opened in May 2010, it was the only gallery in Akaretler, and three years later the area has grown into an art and design hub. It wouldn't be wrong to say that it is a new, upcoming and expanding destination for art lovers.' Galeri Ilayda's founder Ilayda Babacan has a similar point of view: 'What I like about the area is that its residents are very intellectual. This is a very convenient location art lovers and collectors.'
Let's start our walk in Akaretler (above), a two-pronged street of pretty townhouses built at the end of the 19th century to accommodate palace servants. Today, the W Hotel stands on the corner and the townhouses have been renovated into trendy cafés and exclusive boutiques. Up the hill on Süleyman Seba Caddesi, past the brasseries and Café Nero, and facing the Park of Poets, Kuad Gallery is offering a new group exhibition. Cleverly entitled Online, the exhibition focuses on line art and its evolution through the use of technology. Says Msdra: 'We are witnessing artists' continuous commitment to the techniques of line. However, we refrain from naming this technique 'drawing', which is the traditional-classical and Modernist-poetic term. I like the visual communication of the works from the exhibiting artists even if they vary in themes, forms and aesthetics. The whole exhibition reflects today's individual and social life in Istanbul.'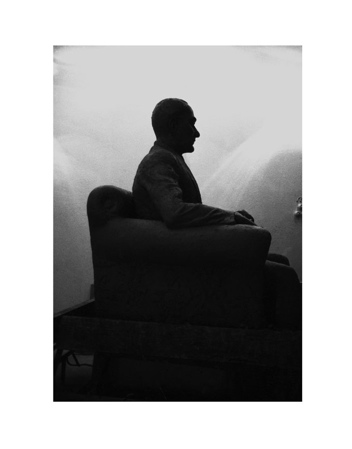 Vahap Avşar, 'Night Shift 2', 1988, C-print, 143 x 113 cm (framed)
On Şair Nedim Caddesi, the lower of the two Akaretler streets, Rampa at No 21 is hosting Vahap Avşar's solo exhibition, Black Album. Says Inanç: 'Vahap Avşar is one of the 15 Turkish artists Rampa represents and this is his second exhibition at the gallery. Black Album presents a redirection of Avşar's artistic practice towards a darker and more formal place where power relationships are at the centre. The exhibition juxtaposes new works together with older works that have never been shown in Istanbul.'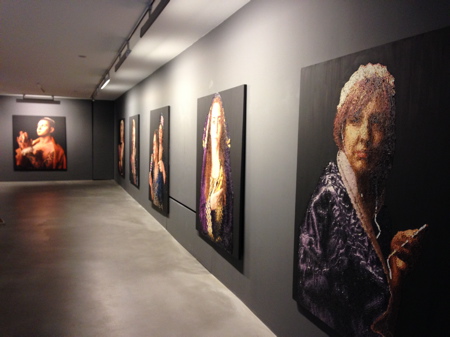 Yusuf Aygeç's 'B.C Pop Art' exhibition
Two doors down, C.A.M. Galeri is hosting the first solo show from the newcomer Yusuf Aygeç. Entitled B.C Pop Art, Aygeç presents works turning icons of art history into pop art. Says the gallery's director, Melek Gençer: 'As a mainstream gallery, one of our main goals is to discover young and talented artists. There are many artists in the Turkish art market today who have started at our gallery, and Yusuf is one of them. In his first exhibition the artist forms a bond between the "classic/cult figure" and the "present time", without detaching the figures from their own eras. The stories of the works spawned from the question "How would the characters of the past desire to live in present time?" They aim to establish a link between the past and the present, whilst challenging the imaginations of the viewers.'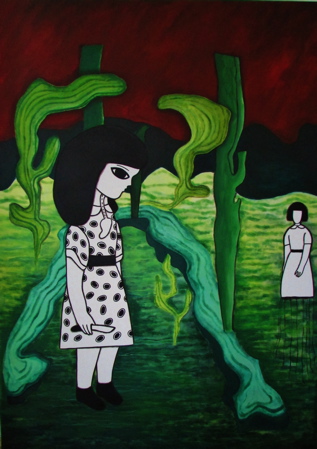 Işıl Ulaş, 'Where Am I', 2013, acrylic and oil on canvas, 180 x 130 cm
Galeri Ilayda, located on the outskirts of Beşiktaş – more precisely Teşvikiye, the neighbourhood leading to Nişantaşı (follow Şair Nedim Caddesi for a few hundred yards and turn left up the steep Hüsrev Gerede Caddesi, a one-way street coming down the hill) – is hosting the 'creepy pretty pictures' of Işıl Ulaş. Entitled Creepy Pretty Things, the exhibition showcases Ulaş's new series, which aims to provoke a sense of unease. 'Ulaş's works confront the dichotomies of beauty and ugliness, birth and death, good and evil, and her pieces are often set in specific locations, including deserted forests and hospital rooms,' says the gallery's founder Ilayda Babacan.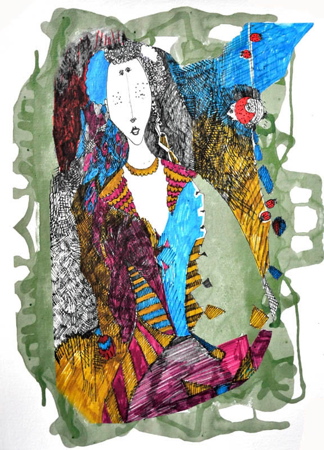 One of Merve Turan's paintings
Next door, at No 39 on Hüsrev Gerede Caddesi, newbie RenArt Gallery is hosting the first solo show of Marmara University of Fine Arts graduate, Merve Turan. Entitled Free Steps, the artist invites you into her dream world with her colourful, ethereal paintings. Says the gallery's director, Şeyma Öner: 'Merve Turan is one of the young representatives of contemporary art and in her first solo show, she creates completely new attitudes.'
For lunch, the choice is ripe. Medra frequents the fish restaurants around the newly renovated Beşiktaş fish market (located in Sinanpaşa Mahallesi on Mumcu Bakkal Sokak). Inanç gets her coffee at Kahve Dünyası in Akaretler or has a glass of Turkish wine at Corvus (Şair Nedim Caddesi No 5). 'Sıdıka (Şair Nedim Caddesi No 38) is a cosy meyhane with good mezes and our top choice for dinner with friends. Or you can head to Kalamata, which serves Greek food (Süleyman Seba Caddesi No 45), for a more joyous night with live music on some nights. The Beşiktaş çarşı is also very close and you will be able find anything there from fresh fish to delicious cookies at 7/8 Hasanpaşa bakery (Şehit Asim Caddesi No 12),' she adds. Gençer recommends Winston Brasserie (Şair Nedim Caddesi No 3) for lunch or an afternoon drink. She also likes the breakfast district in Beşiktaş çarşı (on Şair Veysi Sokak). 'I always try a new one and never leave disappointed,' she says. Babacan likes House Café in nearby Teşvikiye (Teşvikiye Caddesi No 146) and Balkan Lokantası (Akmaz Çeşme Sokak No 8 and Şair Leyla Sokak No 5) in Beşiktaş, which serves 'amazing Turkish food'.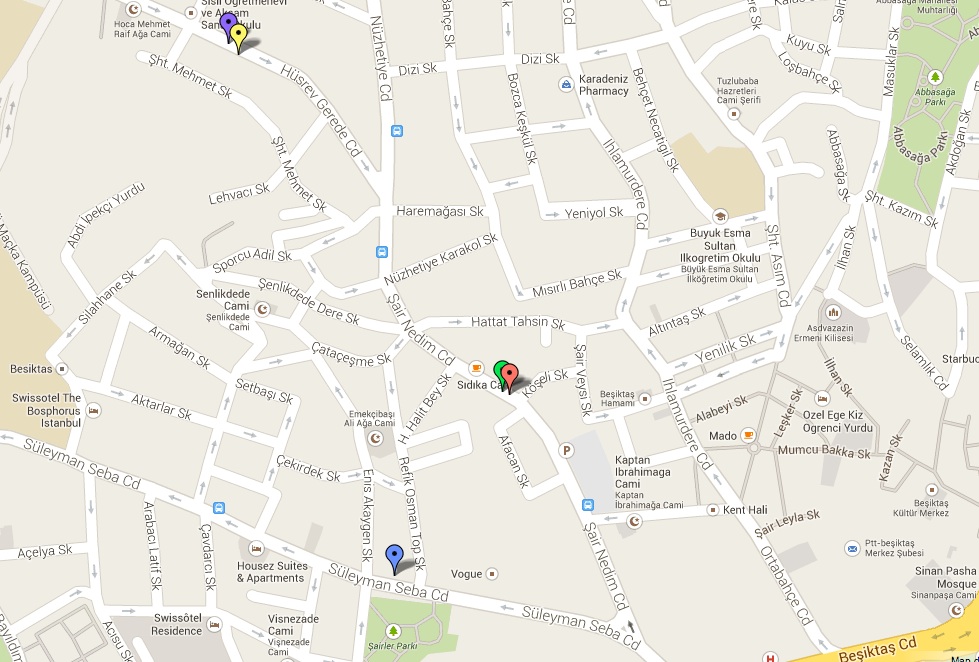 Key: Blue – Kuad Gallery; Red – Rampa; Green – C.A.M. Galeri; Yellow – Galeri Ilayda; Purple – RenArt Gallery
Click here for the interactive map.