This week we are in Beşiktaş for our gallery walk, where mostly solo shows and one group show explore the spectrum of size, colour and materials in contemporary art. All the action takes place in Akaretler, a two-pronged street of townhouses built at the end of the 19th century to accommodate palace servants. These were refurbished in 2008, bringing a plethora of hip boutiques, trendy eateries and excellent art galleries. For lunch, you might want to try the newly opened Gile, reviewed in Cornucopia 51.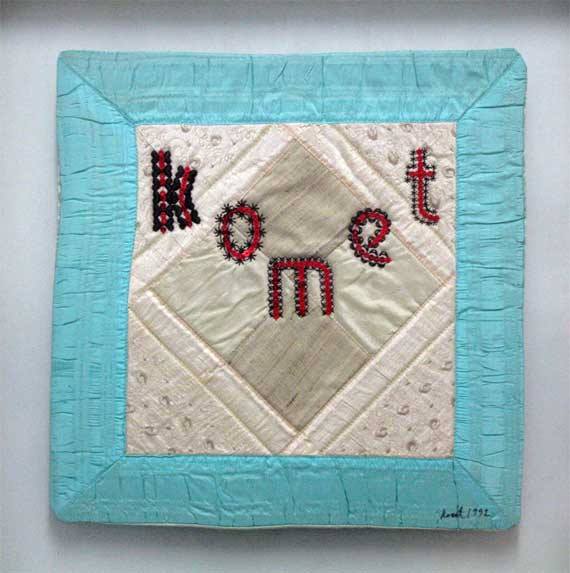 Komet, 'Cushions', 2007, silk, patchwork, embroidery, 39 x 39 cm
SMALL IS BEAUTIFUL
Let's start up the hill on Süleyman Seba Caddesi, where one of the neighbourhood's best art spaces, Kuad Gallery, is hosting a group exhibition entitled Small is Beautiful. Using the economist Ernst Friedrich Schumacher's eponymous collection of essays as a starting point, the exhibition explores how negative social and economic impacts on art can be overcome. Most of the paintings, sketches, photographs, video works and installations on display are small-scale. One of them is a series of cushion covers by the veteran Turkish painter, Gürkan Coşkun, aka Komet. His use of embroidery is a modern take on an ancient technique. Please enquire directly with the gallery for prices.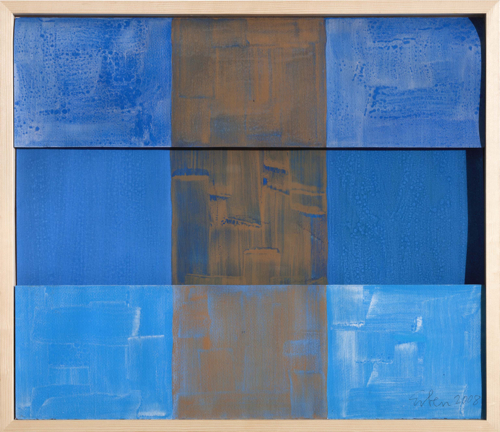 Ulrich Erben, 'Untitled', 2008, oil on parchment paper, 60 x 70 cm
ULRICH ERBEN'S THE RECOLLECTION OF COLOURS
Make your way to the lower of the two Akaretler streets, Şair Nedim Caddesi. The modestly sized but impressive Art ON Istanbul at No 4 is hosting the first solo exhibition in Istanbul of the German painter Ulrich Erben. In The Recollection of Colours, curated by Necmi Sönmez, 40 of the artist's signature works on canvas and paper are displayed, marked with bold colours and tonal associations. The gallery points out that Erben's works are purely abstract and make no allusions to forms in nature. Please enquire directly with the gallery for prices.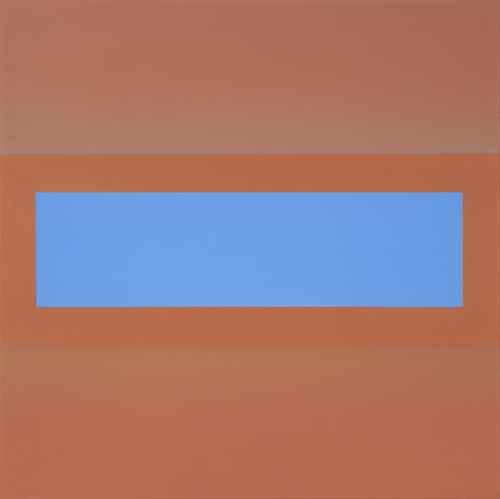 Ulrich Erben, 'Untitled', 2009, acrylic on canvas, 135 x 135 cm
This season Art ON Istanbul will focus more on international artists and has added new names to its roster. Next month – simultaneously with Contemporary Istanbul – the gallery will host Ilgın Seymen's solo exhibition, which will make a social statement on the dangers of consumption.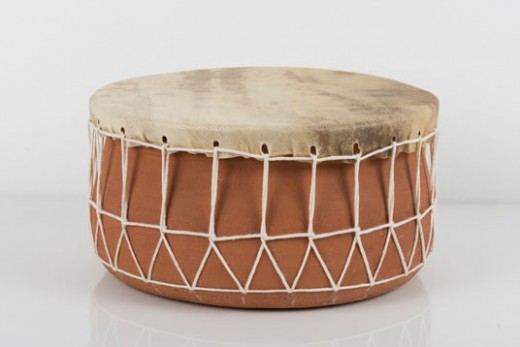 Nevin Aladağ, 'Stewpan-tabor', from the series 'Music Room', 2014, ceramic pot, goatskin, thread, h: 14 cm, d: 26 cm
NEVIN ALADAĞ'S DIAPASON
The always excellent Rampa has started its season with a comprehensive exhibition by the talented Turkish artist Nevin Aladağ, whose oeuvre is concerned with the transformative potential of music and sound. For Diapason the smaller space (at No 21) has been converted into a kind of music room, where Aladağ's series of hybrid household objects and furniture converted into musical instruments are scattered around. Meanwhile, the walls at the all-white 900m2 space across the road at No 20 have been converted into a giant sheet of music. Please enquire directly with the gallery for prices.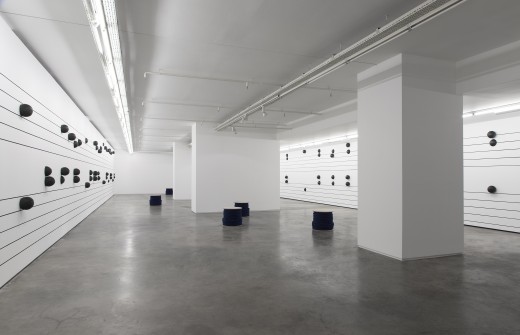 Nevin Aladağ, 'Diapason' exhibition view
One of the artist's excellent video works, 'Session' – like portraits of a city, integrating various forms of musical and rhythmic elements – can currently be seen at the Plurivocality exhibition at Istanbul Modern.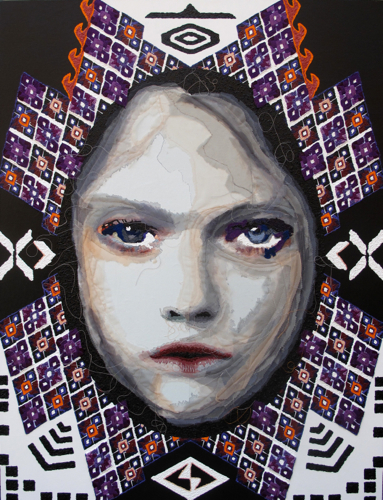 Neslihan Başer, 'Layla's Dream', 2014, mixed technique on canvas, 90 x 67 cm
NESLIHAN BAŞER'S FACES OF MEMOIRS
Next door, C.A.M. Galeri is hosting a solo exhibition by Neslihan Başer, who shows presents latest series of portraits in Faces of Memoirs, integrating embroidery and acrylic paint to create deformed, textured works. The price range is TL5,000 to TL12,000.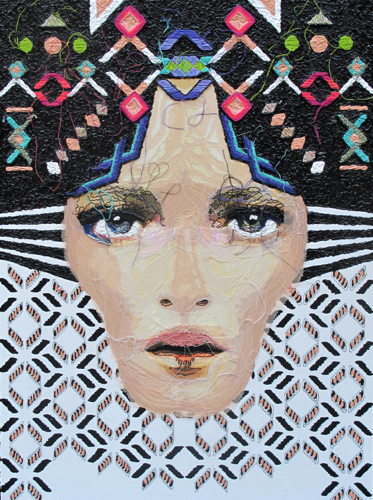 Neslihan Başer, 'Queen Layla', 2014, mixed technique on canvas, 142 x 108 cm
Başer is greatly influenced by her grandmother, with whom she spent her childhood and in whose house in Adana she would watch as her grandmother and friends worked at their embroidery. The curator, Melek Gencer, tells us that each of the patterns the artist uses in her work is a like a legacy from these women. The work 'Queen Leyla' (above) is particularly special. Here Başer depicts her grandmother and the patterns she learnt from her.
Coming up is the solo show of the American-born, Istanbul-based artist Peter Hristoff.
Main image: Brian McKee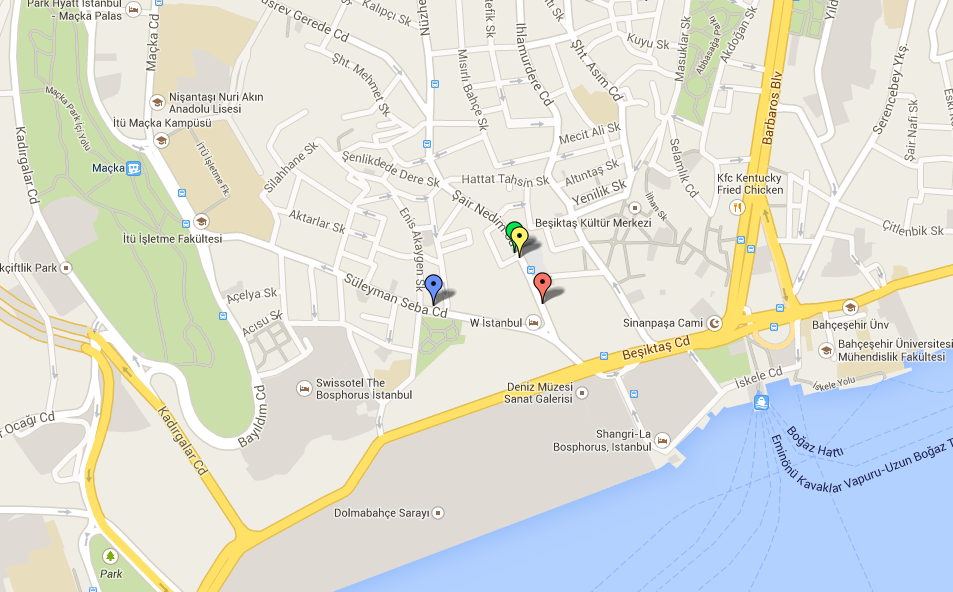 Key: Blue – Kuad Gallery, Red – Art On, Yellow – Rampa, Green – C.A.M. Galeri
Click here for the interactive map.