We are in Beşiktaş this week, visiting some of our favourite galleries for five solo shows exploring the use of unusual techniques.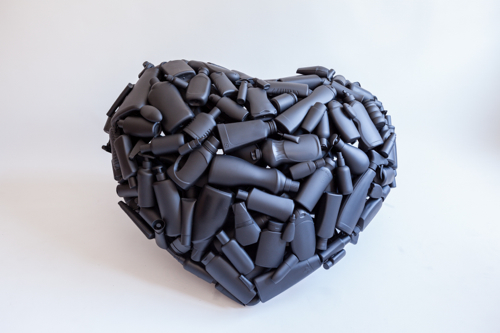 Ilgın Seymen, 'Blind Love', 2014, plastic bottles, polyurethane foam, spray paint, iron rods, epoxy adhesive, 70 cm x 100 cm x 70 cm
ILGIN SEYMEN'S FOREVER BLIND
Let's start in Akaretler, a two-pronged street of townhouses built at the end of the 19th century to accommodate palace servants. On the lower of the two, Şair Nedim Caddesi, you will find Art ON Istanbul at No 2, which is hosting Ilgın Seymen's tongue-in-cheek show, Forever Blind.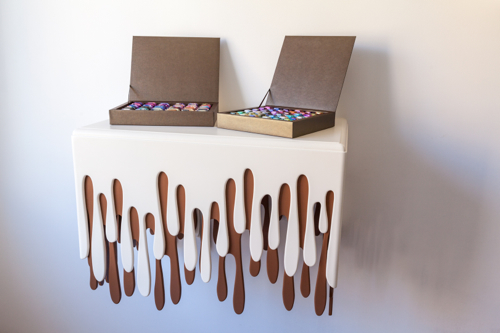 Ilgın Seymen, 'Doomed Happily Ever', 2014, polyester moulding, printing on aluminium foil, cardboard, MDF, 50 cm x 70 cm x 80 cm
Highlighting society's addiction to consumerism, Seymen's sculptures, installations and mixed media works are at once attractive to the eye but also carry a deeper meaning. Each work tells its own story using colourful and allusive language that lets the viewer have fun. The show is divided into two parts: 'the pink world' and 'the real world', each exploring a different metaphor. Please enquire directly with the gallery for prices.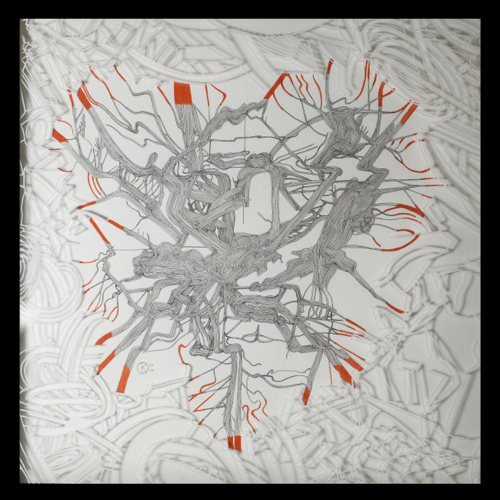 Çağdaş Kahriman, 'Wooding 1', 2013, ink on paper and marker on acetate, 50 x 50 cm
ÇAĞDAŞ KAHRIMAN
Opening this Saturday (November 8), Rampa (main image), further down the street at Nos 20 and 21, presents works by the Ankara-born artist Çağdaş Kahriman over the past two years. Kahriman's technique involves cutting into large pieces of black paper and interlacing these cutouts with drawings on tracing paper. She also reconstructs foam boards (below) and superimposes acetate on paper (above), playing with light and shadows.
Çağdaş Kahriman, 'Prairials de Gezi 9', 2013, ten pieces of carved and glued foam board, 127 x 190 x 5 cm
Kahriman's drawings question our physical and physiological responses when confronted with paradoxes and dilemmas relating to the human condition. Prices range from €2,000 to €10,000.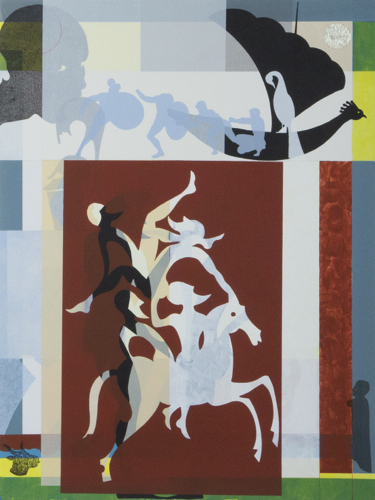 Peter Hristoff, 'Untitled', 'Heroes' series, 2014, mixed media on unstretched canvas, 60.96 x 45.72 cm
PETER HRISTOFF'S HEROES
Next door, C.A.M. Galeri is hosting the Istanbul-born, US-based artist Peter Hristoff. Heroes was inspired by the themes in Homer's Odyssey: homecoming, identity, exile and disguise. Hristoff's recent paintings, works on paper and rugs reference Classical antiquity, current events and popular and military culture, and ask: 'Who are our heroes?'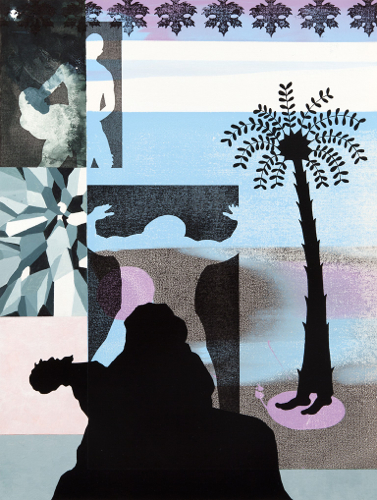 Peter Hristoff, 'Untitled', 'Heroes' series, 2014, mixed media on unstretched canvas, 60.96 x 45.72 cm

There are many layers in Hristoff's works. He brings together images and colours from places such as museums, archaeological sites and the media. His unique technique aligns with the themes he explores. Prices range between $500 and $4,000.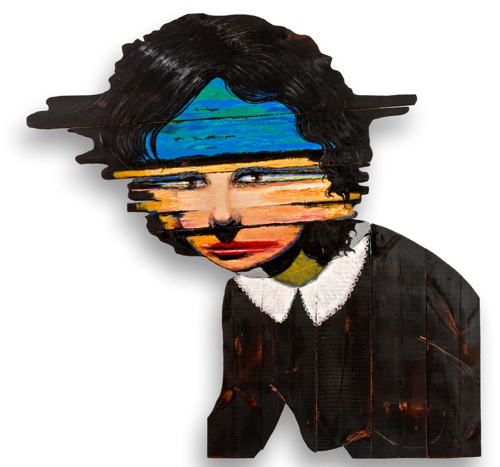 Barış Cihanoğlu, 'Transformation', 2014, oil on burnt wood, 195 x 198 x 2 cm
BARIŞ CIHANOĞLU'S ASH

Now to our final two galleries, located on the outskirts of Beşiktaş – more precisely Teşvikiye, the neighbourhood leading to Nişantaşı. Perhaps it's easier on the legs to catch a cab. But if you want to walk, follow Şair Nedim Caddesi for a few hundred yards, past fruit markets and kebab shops, and turn left up the steep Hüsrev Gerede Caddesi (a one-way street coming down the hill). About halfway up, at No 37, Galeri Ilayda, is hosting the figurative artist Barış Cihanoğlu. In Ash, the artist moves away from regular canvas and uses wood, on which he 'paints' in oil. Exploring universal themes through his own style, Cihanoğlu continues to surprise viewers with his prolific output, creativity and innovation. Prices range between TL1,000 and TL24,000.
Barış Cihanoğlu, 'Empty Plate and Lamb', 2014, oil on burnt wood, 185 x 82 x 2 cm and 92 x 73 x 2 cm
This season, Gallery Ilayda will host solo exhibitions of Ardan Özmenoğlu and Kerim Yetkin, and a group show curated by Gülben Çapan.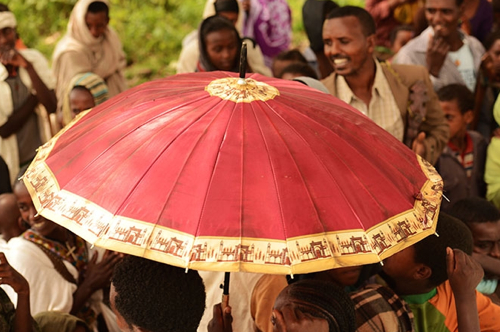 Özgür Kıyat
ÖZGÜR KIYAT'S FIRE OF HOPE: ETHIOPIA
Next door, RenArt Gallery opens a new photography exhibition this Thursday (November 6). The young artist Özgür Kıyat presents his new series, Fire of Hope: Ethiopia.
Please enquire directly with the gallery for prices.
Key: Blue – Art ON Istanbul, Green – Rampa, Red – C.A.M. Galeri, Yellow – Galeri Ilayda, Purple – Ren Art Gallery
Click here for the interactive map.