We have a compact walk in Beşiktaş this week as three of the neighbourhood galleries, namely Kuad, Rampa and Galeri Ilayda, have extended their current exhibitions, which we have covered in previous walks (click here and here to read more).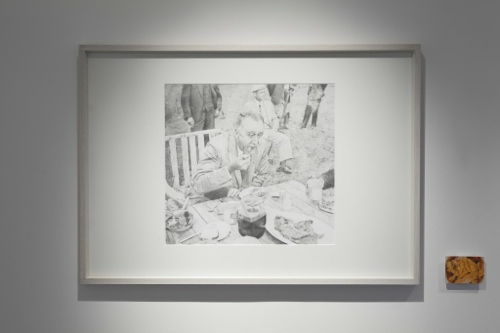 TUNCA, exhibition view
Start on Şair Nedim Caddesi, the lower of the two Akaretler streets. At No 4, Art ON Istanbul is hosting the mononymous artist TUNCA, who explores the political, social and cultural aspects of 'taste' in his show Desire. TUNCA was interested in what 20th-century leaders ate. He undertook a professional culinary course, did extensive research, painted the leaders at the dinner table and made a performance video in which he cooked each of the leaders' favourite meals.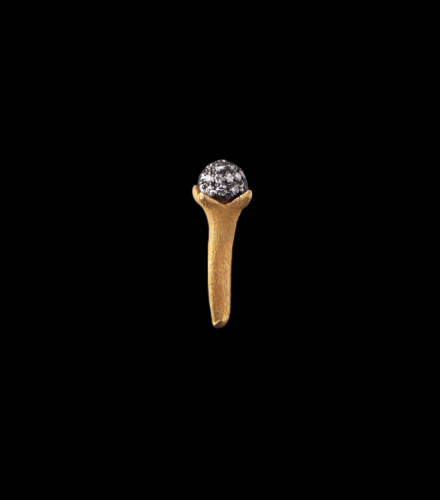 TUNCA, 'Untitled', 2014, 3.5 gr 24 ct pure gold, 0.28 ct brilliant, 2 x 0.8 cm
TUNCA's ambitious and fascinating project reminds us that 'food and drinking culture' is the most tangible form of abstract thinking. He is also able to highlight that 'taste' is a social memory but without adopting a didactic approach. Please enquire directly with the gallery for prices.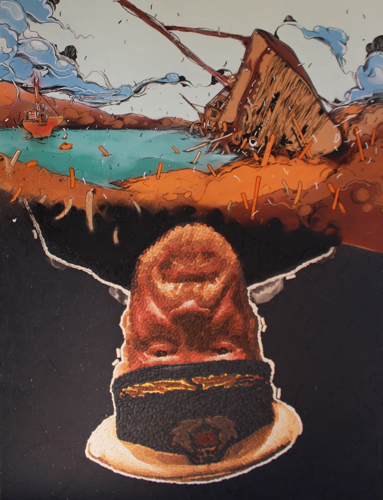 Yusuf Aygeç and Furkan 'Nuka' Birgün, 'Fuel My Ships' / 'No Turning Back', 2014, mixed media on canvas, 160 x 120 cm
On the other side of the street at No 25, C.A.M. Galeri (main image) is hosting a duo show of the painter Yusuf Aygeç and the street artist Furkan 'Nuka' Birgün. In Sensing Through My Nose, the artists present homogeneous canvases they have created together that collectively aim to take audiences on a journey of nostalgia and memories.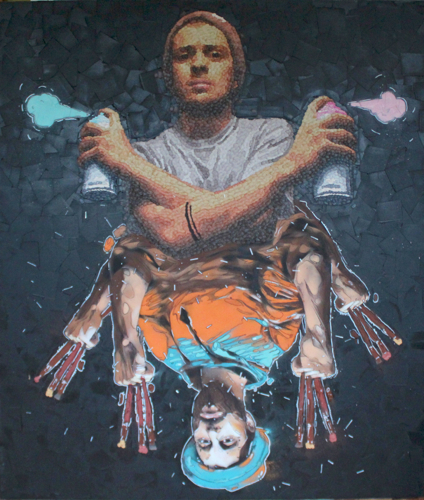 Yusuf Aygeç and Furkan 'Nuka' Birgün, 'Someday' / 'I Hear Sniffing', 2014, mixed media on canvas, 160 x 140 cm
C.A.M. Galeri's Director Melek Gencer says that because the artists belong to the same generation as she does, she is able to relate to their works more profoundly. She also says the artists have done a great job, as far as collaborations go. 'They have swapped roles in some of the works: Birgün painted the portraits while Aygeç painted the background, which is the opposite of what they usually do. Birgün is used to painting large areas with spray paint, but for the show he worked in much smaller areas. And similarly, Aygeç worked with spray paint, which he usually doesn't do. I like how they chopped and changed their roles.'
Prices range from TL4,500 to TL18,500.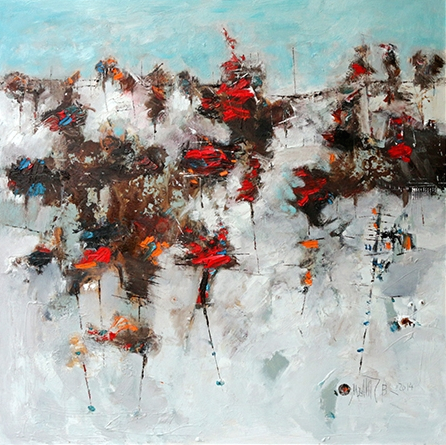 M Zahit Büyükişleyen
Further afield on Hüsrev Gerede Caddesi, RenArt Gallery at No 39, is hosting a new series of oil paintings by the veteran Adana-born artist M Zahit Büyükişleyen. In Transformation of Autumn, Büyükişleyen looks at the process of one season going into another. His free brushwork and use of a subtle colour palette present abstract yet somehow realistic canvases of autumn landscapes.
Please enquire directly with the gallery for prices.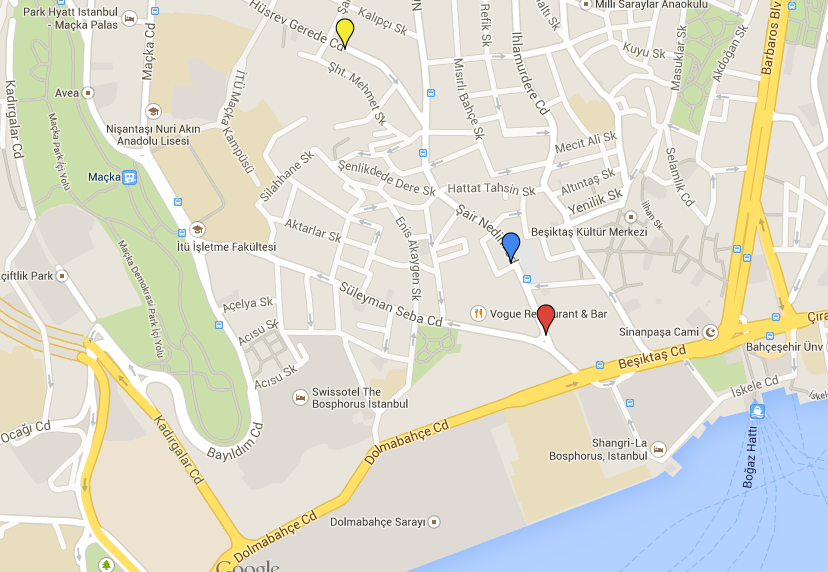 Key: Red – Art ON Istanbul, Blue – C.A.M. Galeri, Yellow – RenArt
Click here for the interactive map.
Main image by Murat Germen.