On one of our last gallery walks for the season before some shut up shop for the summer, we are back in Beyoğlu for five group shows, most of them with no particular theme.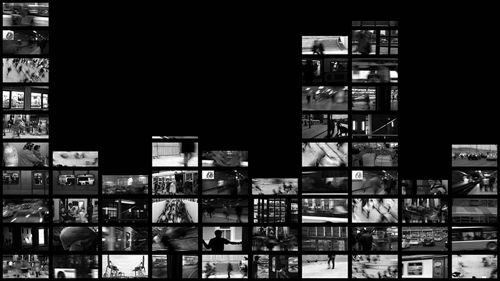 Duygu Nazlı Akova, 'Chaos in Cosmos', 2014, video
, 4'24'', 
ed 5
YOUNG, FRESH, DIFFERENT
Let's start at the famous building, packed full of galleries, at No 163 İstiklâl Caddesi. On the second floor of the Mısır Apartment, Galeri Zilberman's first space is hosting the group exhibition Young, Fresh, Different. An initiative started by the gallery with the aim of supporting young artists, 14 works – on any theme and in any discipline – were selected from applications submitted by artists 35 years of age and under.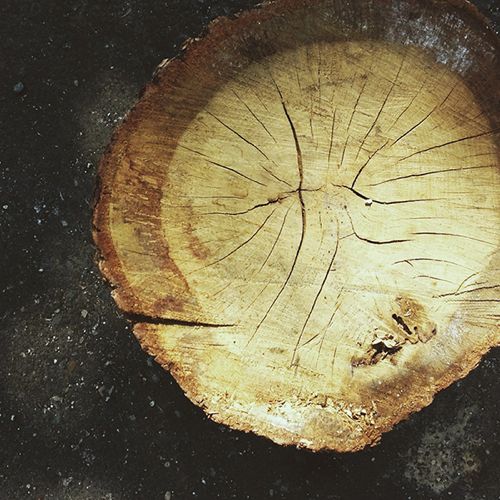 Sevinç Çalhanoğlu, '
Accidentally Chopped Tree', 2014
, installation, photograph, sound recording, tree log, text
'Instead of having an award for one participant, we prefer to financially support each artist with a grant of TL500,' says the show's organiser, Burçak Bingöl. 'It is important for us to be aware of the work being produced by the new generation of artists and we think the series is a meaningful contribution to the art scene in Istanbul.' Prices range from around TL500 to TL7,000.
On the third floor, the gallery's second space is hosting works by the American artist Kay Rosen, which we covered in a previous blog. The gallery will be closed from August 17 to 26.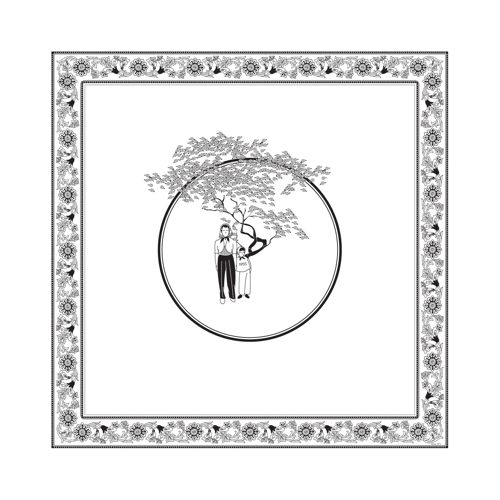 Nancy Atakan, 'Scarves (1935, 1934,1955, 1965, 1975, 1980)', 2014, silkscreen prints on silk, 5 prints 75 x 75 cm; 1 print 50 x 1125 cm
GROUP EXHIBITION
On the fourth floor, Pi Artworks is opening a group exhibition this Friday (July 4) of works by five artists represented by the gallery. What is unique about this exhibition is that it is being partly curated by the artists themselves, and will run throughout the summer. Please enquire directly with the gallery for prices.
Above is a work by one of the exhibited artists, Nancy Atakan. It is part of a series of five drawings resembling designs for square, European-styled silk headscarves which were first manufactured in Turkey in the 1930s, and were worn by urban middle-class women for the next 50 years – with no religious or political connotations. 'The borders around my designs were abstracted from photographs I took in January 2014 while visiting an Iznik tile factory,' Atakan says. 'I combined the traditional with the modern, the east with the west, and fact with fiction in designs for objects that play a role in human relationships and interactions, objects that have become political symbols, objects that demarcate gender, objects that tell stories, objects that members of my family no longer wear.'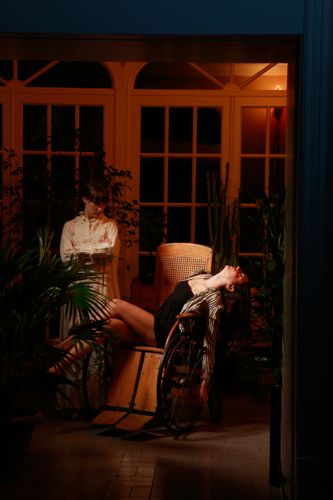 Nazif Topçuoğlu, 'Wheelchair 1', 2014, diasec, 120 x 80 cm
SUMMER SHOW
Over the road, Galeri Nev is hosting an exhibition entitled simply Summer Show, comprised of a mixture of works by the gallery's represented artists,.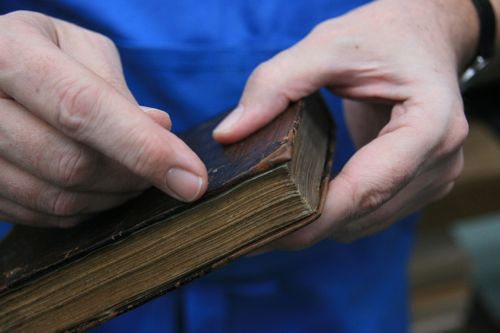 Ali Kazma, 'Untitled', 2013, photo from the archive, 56 x 84 cm
The gallery's manager, Ibrahim Cansızoğlu, says; 'The main idea was to introduce the recent practices of our artists to the predominantly international audience of visitors during the summer.' Prices range from €1,200 to €100,000.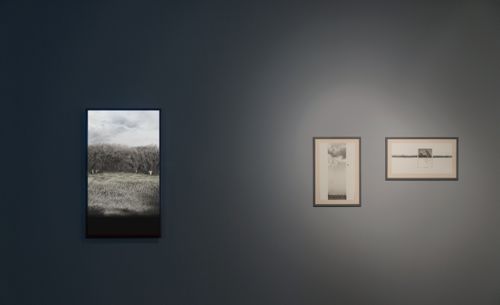 The winning work by Burcu Yağcıoğlu
AKBANK CONTEMPORARY ARTISTS' PRIZE 2014
Next, head down İstiklâl Caddesi towards Taksim Square. Akbank Sanat, at No 8, is exhibiting the prizewinners and runners-up of the Akbank Contemporary Artists' Prize 2014. Announced on June 3, when the exhibition opened, first prize went to Burcu Yağcıoğlu (above), second to Berat Işık and third to İhsan Oturmak (below). The works are not for sale, and after this exhibition the gallery will be closed until mid-September.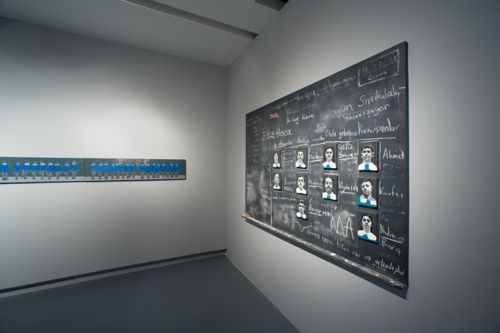 İhsan Oturmak
Katia Anguelova, one of the judges and the exhibition's organiser, says that a possible mapping of current artistic research practices must take into account the large variety of artists, many from non-Western cultures, and the ever-increasing number of exhibition opportunities. 'A non-exhaustive list could start with the core issues in today's cultural system: the relationship between disciplines, the encounters with different cultures, the various social and gender questions, the impact of new technologies, urban development and organisation, and historical legacy,' she says. 'Some artists take inspiration from their direct experiences, travelling or crossing urban spaces; others develop their work in an anthropological sense, as a reconstruction of the historical memory of places or communities to propose new or alternative scenarios. Others work with issues such as the relationship between reality, representation and interpretation through the medium of cinema or the entertainment industry. The physical relationship to space is another important point that many artists explore today.'
Artur Malewski, 'Agnusek', 2014, sculpture (dust from the Polish Cathedral), 9 x 6 x 4 cm
POLES
Keep heading towards Taksim Square and once there cross to the parallel Sıraserviler Caddesi, where at No 10 The Empire Project is hosting Poles, an exhibition organised to coincide with the 600th anniversary of diplomatic relations between Turkey and Poland, and as an extension of the 4th edition of the Mediations Biennale in Posnan, Poland. The gallery's founder. Kerimcan Güleryüz. is co-curating the main exhibit of the biennial, 'Berlin Heist', with Shaheen Merali. 'We are very excited to examine the city of Berlin and delve into what makes it tick, why it is such a cultural magnet for artists worldwide, and what effect it is having on the cultural landscape of Germany as a whole', says Güleryüz. The biennial will open in Poznan on September 21. Meanwhile, the exhibition at The Empire Project is curated by the Polish artist, Tomasz Wendland. Prices range from €500 to €5,000. The gallery will close on July 20 for the summer months.
Sławomir Sobczak, 'Against the Wind', 2014, interactive object, 88 x 88 x 12 cm

'There are two works that stand out for me in particular,' says Güleryüz. 'The first is Agnusek by Artur Malewski. Agnusek is an old term for Easter Lamb, which is traditionally a cake which gets blessed, or sometimes a butter mould of a lamb which is consecrated. Here the artist gathered the dust from the Polish Cathedral and made it into a sculptural form.' The other standout work for Güleryüz is an interactive piece by Sławomir Sobczak.
Main image from www.beyogluinfo.com/beyoglu-ruyasi.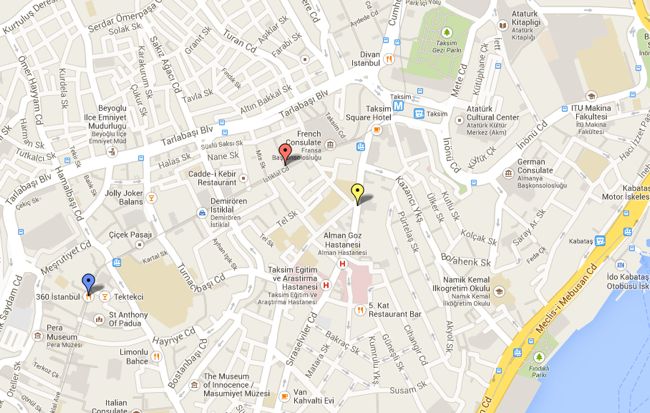 Key: Blue – Mısır Apartment (Galeri Zilberman, Pi Artworks, Galeri Nev), Red – Akbank Sanat, Yellow – The Empire Project

Click here for the interactive map.