We are in Beyoğlu for our last gallery walk of 2014, with a diverse group of not-to-be-missed shows. On your walk, admire the pretty winter decorations on İstiklâl Caddesi.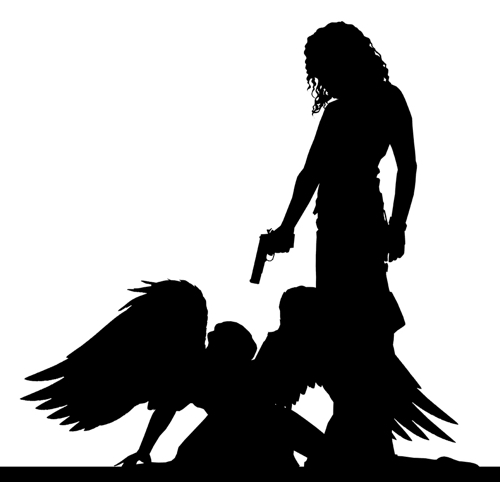 Turgut Yüksel, 'Neo Abraham', 2014, 100 x 93 cm
TURGUT YÜKSEL'S THE CENTURY ON LOW HEAT
Start at the Tünel end of İstiklâl Caddesi. At Asmalımescit Caddesi No 5, ALAN Istanbul has an exhibition of the caricaturist and designer Turgut Yüksel. The Century On Low Heat investigates the modern age from a contemporary art perspective.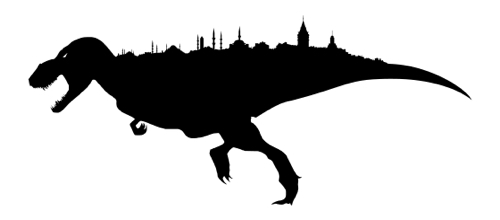 Turgut Yüksel, 'Istanbul', 2014, 64 x 150 cm
The black-and-white paper and plastic works, full of biting irony and wit, use minimal images to trigger the viewer's imagination. The impact of Yüksel's works comes from the artist's intelligence rather than the seduction of visual imagery. Prices range between $3,500 and $8,600.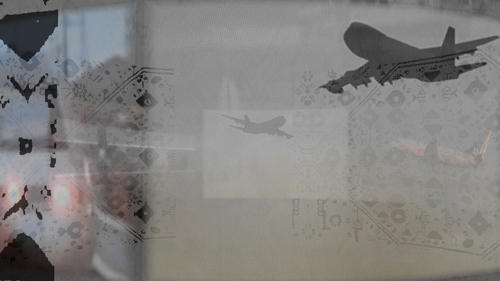 Maja Weyermann, 2010, still from video 'About Paradise I', 2014, © Maja Weyermann VG Bild-Kunst, Bonn
MAJA WEYERMANN'S SEGUES
Down the road at No 32, Sanatorium is in its last week of displaying the first-ever exhibition in Istanbul of the Swiss, Berlin-based artist Maja Weyermann. In Segues, she presents two videos and stills collectively exploring interiors of the past. There is also a computer simulation of the Miller House (an important Modernist landmark, built in 1957) in Ohio overlapped by scenes from films such as Fellini's Dolce Vita and Michelangelo Antonioni's L'Avventura, which attempts to merge architectural space and cinema.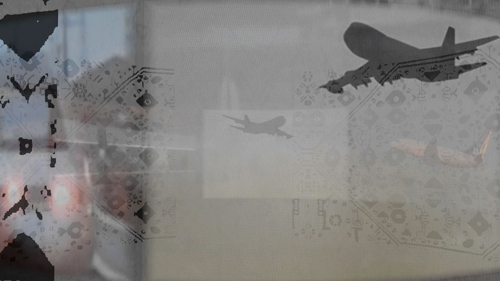 Maja Weyermann, exhibition view
'Weyermann's curiosity about cultures and trying to understand and explain them through interiors is interesting,' says the gallery's owner, Feza Velicangil. Prices range from €400 to €6,200.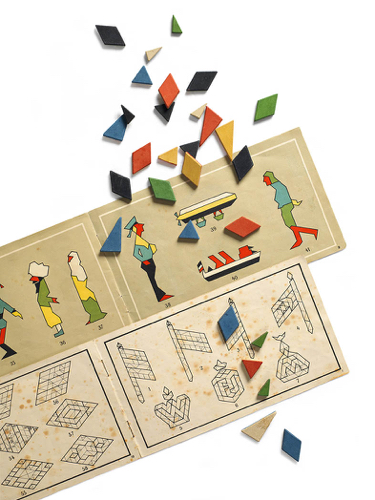 Puzzle
PROPAGANDA AND WAR: THE ALLIED FRONT DURING THE FIRST WORLD WAR
Make your way back to İstiklâl Caddesi and head towards Taksim Square. At No 181, RCAC is hosting yet another fascinating exhibition, organised for the 100th anniversary of the Great War. Propaganda and War displays objects, archival documents and Ottoman artefacts and memorabilia from the First World War from the Ömer M Koç Collection.
The colourful, beautifully designed postcards and posters are some of the most outstanding pieces – showing how images of children were juxtaposed with war quotes to produce blatant propaganda. The most interesting piece from this section is the above puzzle. Featuring Alliance motifs and illustrations of soldiers and civilians, the puzzle depicts a playful approach to a tragic event.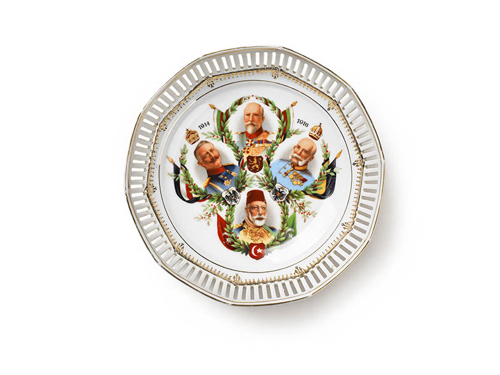 Porcelain plate
Other significant objects are pieces of porcelain featuring portraits of the German Emperor Wilhelm II, the Austro-Hungarian Emperor Franz Joseph, the Ottoman Sultan Mehmed V and the Bulgarian King Ferdinand I. Fine coffee cups, vases and plates like these were designed to publicise and glorify anything related to the Alliance countries' military and political struggle against the Entente. To German and Austrian families of this period they would have been a part of everyday life.
The works are not for sale.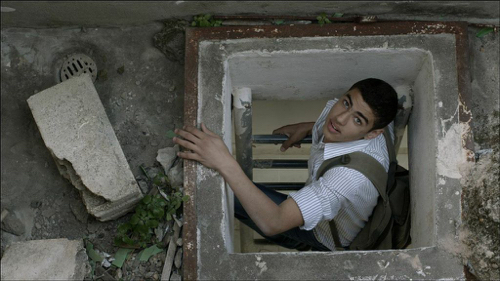 Akram Zaatari, 'Letter to a Refusing Pilot'
AKRAM ZAATARI
Opposite, SALT Beyoğlu is hosting a comprehensive exhibition of the Lebanese filmmaker, photographer, archival artist and curator Akram Zaatari. Zaatari's oeuvre is generally concerned with the ways in which we record history – from archaeology to social media – within which idea he weaves in interesting sub-themes.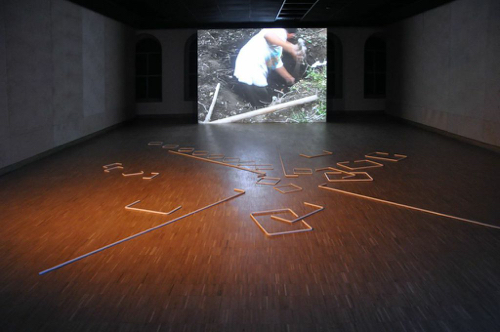 Akram Zaatari, exhibition view
The floors of the museum are divided thematically, bringing together Zaatari's videos, photographs and installations dating from 1998 to 2014. Go to the top and work your way down. Works on the third floor explore the body, space and communication. The second floor focuses on photography and archival materials. And the first floor is dedicated to Zaatari's interest in excavation and archaeology. A new work on Osman Hamdi Bey's discovery of the Alexander Sarcophagus in 1887 in Sidon is premiered in this section (above), and is certainly the highlight of the exhibition.
The works are not for sale.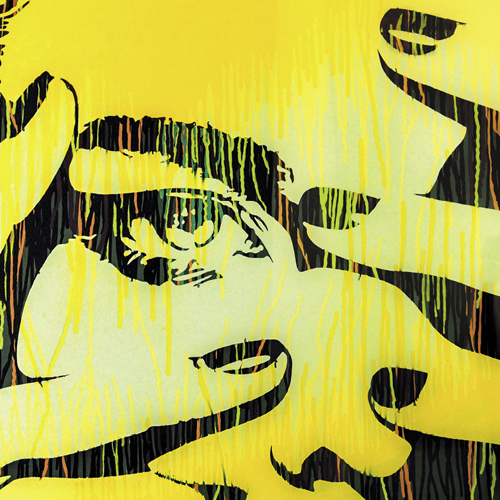 Hakan Poyraz
HAYKAN POYRAZ'S INTIMA
Keep heading towards Taksim Square and take the first right after you pass the Galatasaray Lycée. At Turnacıbaşı Caddesi No 21, Gama is hosting Hakan Poyraz's show Intima. The artist's use of colour and technique (stencil art on Plexiglas) gives his work an urban street-art aesthetic. Please enquire directly with the gallery for prices.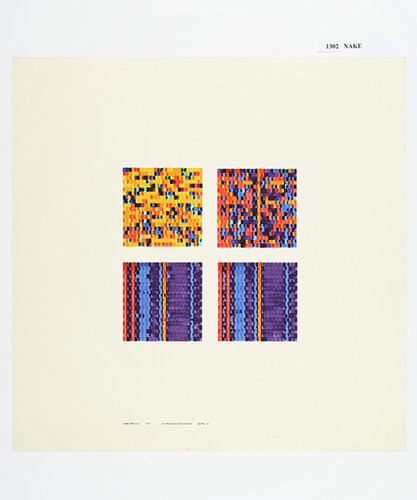 Frieder Nake, 'Matrizenmultiplikation Serie 33', 1967, computer generated drawing
HISTORIES OF THE POST-DIGITAL: 1960S AND 1970S MEDIA ART SNAPSHOTS
Come back out onto İstiklâl Caddesi and keep heading towards Taksim Square. At No 8, Akbank Sanat (main image) is hosting a research exhibition paying tribute to art's entry into the digital arena.
Histories of the Post-Digital: 1960s and 1970s Media Art Snapshots has two main axes. The first focuses on a legendary series of performances at the Regiment Armory building in New York in 1966, considered a milestone in the field of art and technology. The second focuses on the fourth and fifth exhibitions of the (New) Tendencies movement, organised in Zagreb in 1968–69 and 1973. These two vanguard exhibitions and the discussion they inspired introduced the computer as an artistic medium. In collaboration with the Museum of Contemporary Art Zagreb and private collectors, this section offers an overview of the original early digital artworks of Waldemar Cordeiro, Gustav Metzger, Vladimir Bonačić, Frieder Nake and others.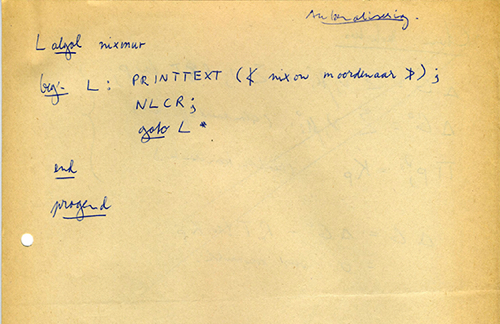 Remko Scha, 'Nixon Murderer', 1969
A standout work is the above computer installation with its anti-Vietnam war slogan 'Nixon Murderer', conceived in 1969 by Remko Scha, and being displayed for the first time. The works are not for sale.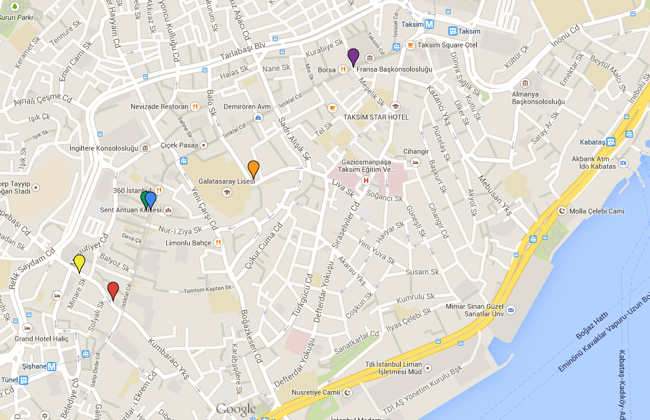 Key: Red – ALAN Istanbul, Yellow – Sanatorium, Blue – RCAC, Green – SALT Beyoğlu, Orange – Gama Gallery, Purple – Akbank Sanat
Click here for the interactive map.
Main image courtesy of cafesanat.com.