On the first leg of our two-part Beyoğlu walk, we visit galleries from all corners of the neighbourhood, from Tünel to Cihangir, stopping off at a famous building packed with galleries, the Mısır Apartment (above).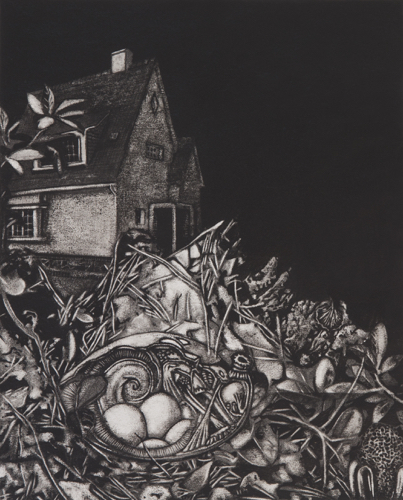 Erol Eskici, 'Nostomania', 2014
EROL ESKICI'S NOSTOMANIA
Let's start at the Tünel end of Istiklâl Caddesi. On Asmalımescit Caddesi, at No 32, Sanatorium is hosting Erol Eskici's show, Nostomania. Erol Eskici is a young, talented painter with a specific visual style that immerses viewers into his world, yet leaves them feeling uneasy. These are powerful images, at once intimate and dark, unsettling yet familiar, which communicate poignant messages about power structures.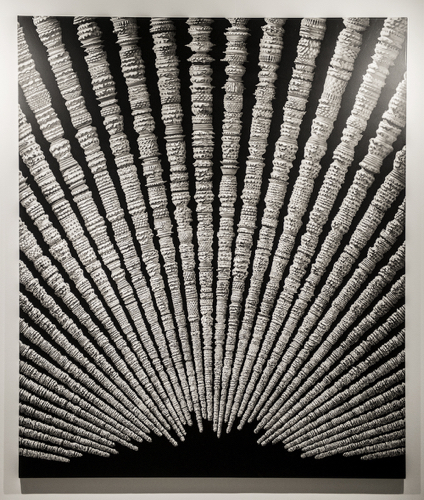 Erol Eskici, 'Residues of Time', 170 x 200 cm
Collectors should pay attention to 'Residues of Time' (above), a standout piece according to the gallery. Prices range from TL2,000 to TL25,000.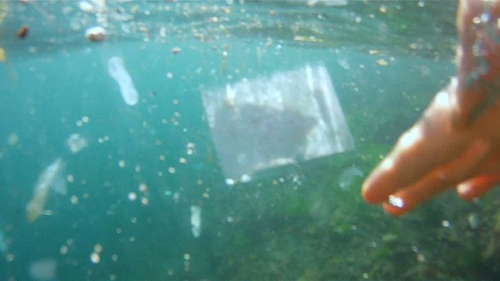 Didem Özbek, 'Lodos', video, 5'03"
DIDEM ÖZBEK'S PROPULSION
Come back onto Istiklâl Caddesi and head towards Taksim Square. On your right, at No 163, Mısır Apartment has a few exhibitions of interest.
On the second floor, Galeri Zilberman's second venue, which has been turned into a space for artists wanting to exhibit a single project, presents Didem Özbek's Propulsion. Through video and installation, Özbek looks at how artists position themselves to be able to create, produce, exhibit and sell works, and the professional relationships that must be forged in order for artists to become successful. Prices range from $1,500 to $18,000.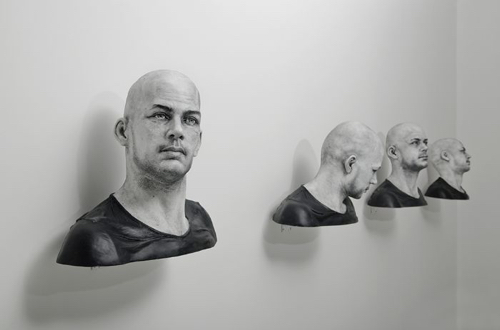 Guido Casaretto, 'Someone's Texture Applied on Someone Else', charcoal on resin, 60 x 450 cm, quadtych
GUIDO CASARETTO'S SYNESTHESIA
On the third floor, Galeri Zilberman's first space is hosting the Istanbul-born Italian artist Guido Casaretto's show, Synesthesia. Casaretto's oeuvre is concerned with perception and in this exhibition he explores the phenomenon of sensation with installations made from a bunch of interesting materials. Particularly impressive are his hand-painted 3D models (above), which call to mind the British artist Marc Quinn's works (albeit the ones here are not made from frozen blood). Prices range from $11,500 to $35,000.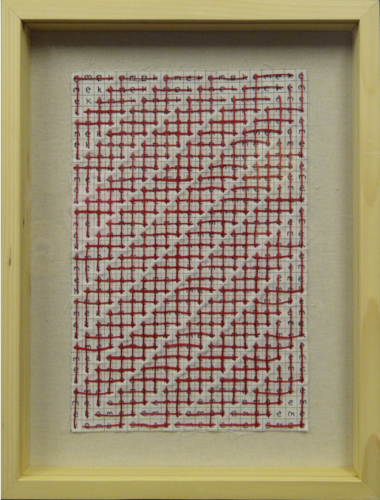 Ümmühan Yörük, from 'Line of Fate' series
ÜMMÜHAN YÖRÜK'S FUTURE
On the fourth floor, Pi Artworks is hosting Ümmühan Yörük's second solo exhibition at the gallery. True to its name, Future explores the apprehension people feel for the future and the challenges this brings. Four of Yörük's recent series are displayed, all made from different materials.
Yörük is interested in the bonds formed between people who have shared traumatic experiences. The artist is interested in the ways in which these bonds manifest themselves, as well as how people who experience trauma can appear detached from those who have not undergone similar experiences. Yörük's works are often unsettling and visceral.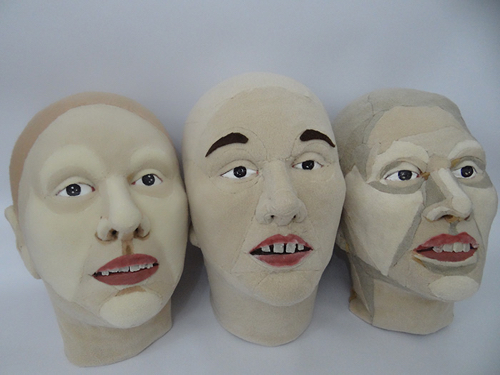 Ümmühan Yörük, from the 'Relative' series
Collectors should pay attention to the 'Line of Fate' series (above top), which consists of 18 separate, small works, each consisting of an anagram of the Turkish word for 'labour' ('emek'), written out in red thread. The life-sized heads from the 'Relative' series (above, bottom) are also garnering a lot of attention from visitors. Prices range from TL1,200 to TL8,000.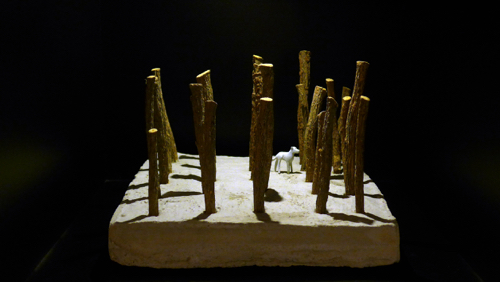 Nermin Er
NERMIN ER'S MEANWHILE, ELSEWHERE
Across the hall, Galeri Nev is hosting Nermin Er's fourth solo show, Meanwhile, Elsewhere, described as 'a romanticised ensemble through moments from daily life blended with a dream world'.
'Nermin Er is a perfectionist,' says the gallery's manager, Alexandra de Cramer. 'Her art is reflective of her detail-oriented nature. She is immaculate in every aspect of the creation process, and her fun, hyperactive and talkative persona is predominant in her art.'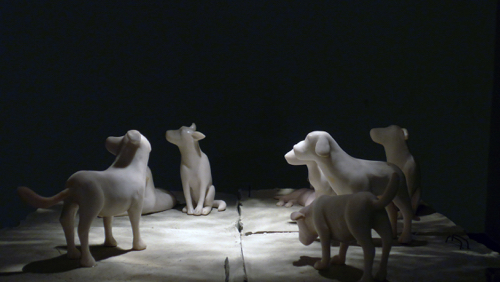 Nermin Er
In her oeuvre, the artist reacts to urbanisation and the demise of nature. Although a variety of materials are used for each piece in this exhibition, concrete stands out as the main one. There is an element of loneliness reflected by the dogs that are left on their own as the environment around them slowly perishes. 'The audience is a spectator of a slow demolition,' continues de Cramer. Prices range between TL14,000 and TL22,000.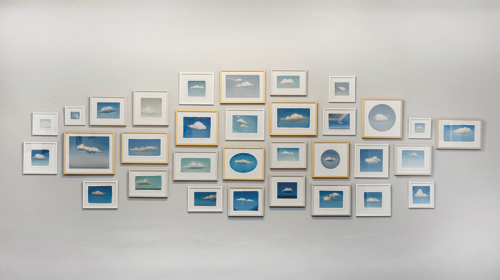 Tufan Baltalar, 'Cloud' series, installation, oil on canvas, 35 pieces, framed
TUFAN BALTALAR'S STAND BY
Leave the building and make your way through the sidestreest behind the Galatasaray Lycée to Cihangir, where Pilot, at Sıraselviler Cad 83, is hosting Tufan Baltalar's solo show, Stand By, which comprises the artist's three recent series and offers a look into the recurring narratives of his oeuvre.
Baltalar is more interested in his whole body of work than in individual pieces. He turns everyday materials into unlikely forms and textures, and, rather than focusing on the outcome, he is interested in the process. In each of the painting series – one on clouds, one on landscapes and one on sleeping – Baltalar explores intimacy.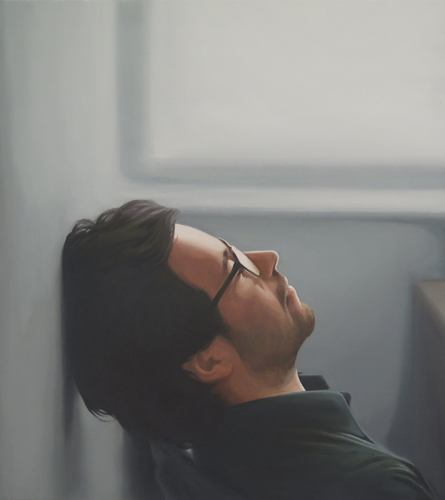 Tufan Baltalar, 'Stand By', 2014, oil on canvas
Collectors should pay attention to the hyperrealist 'Stand By' paintings, in which the artist portrays sleeping figures painted from photographs. Prices range from €700 to €6,000.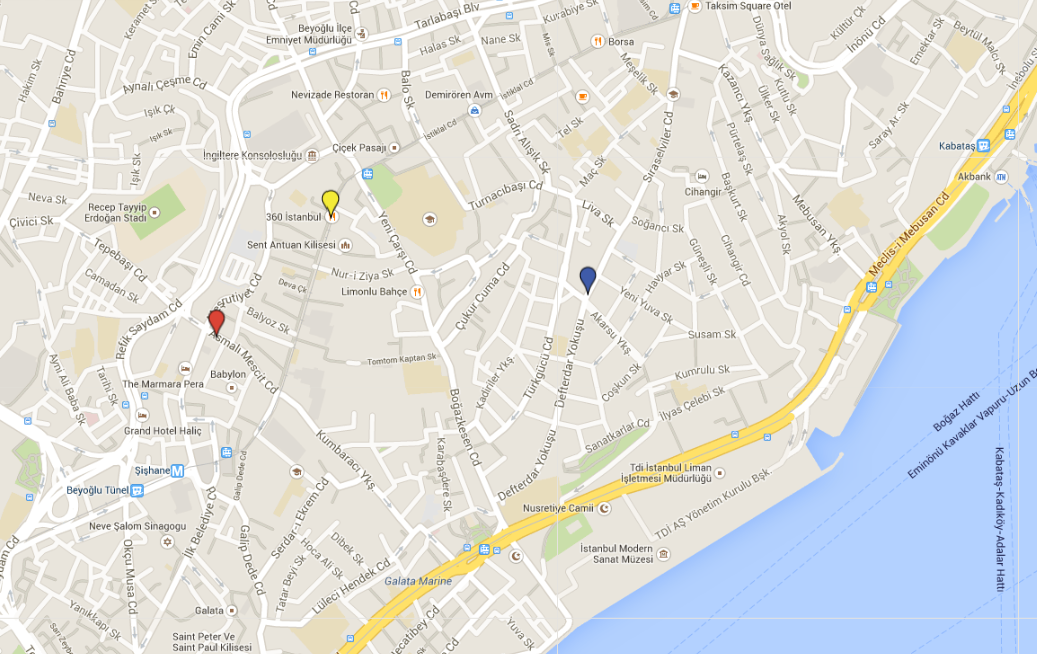 Key: Red – Sanatorium, Yellow – Mısır Apartment (Galeri Zilberman, Pi Artworks, Galeri Nev)
Click here for the interactive map.