On part two of our Beyoğlu walk we visit some museums and galleries hosting truly exceptional shows.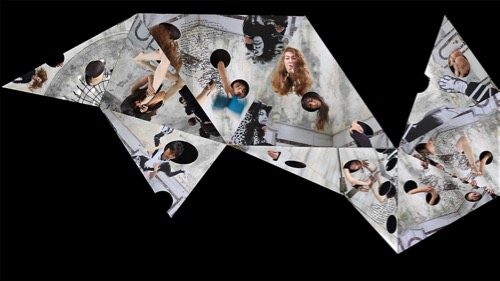 İnci Eviner, 'Off the mirror', 2015, 3-channel HD video, 5.1 surround sound, 6', loop, video still, courtesy of the artist
SPACELINER
Let's start at the Tünel end of İstiklâl Caddesi, where ARTER at No 211 opened a new group exhibition last week that showcases works by important Turkish and European artists exploring the relationship between drawing and space.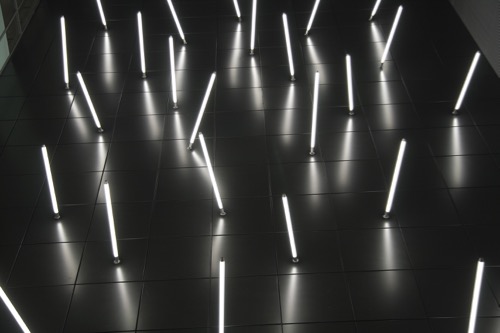 Hans Peter Kuhn, 'A Vertical Lightfield', 2009, fluorescent tubes, loudspeaker, servo drives, computer, aluminium panels, permanent light and sound installation in Orchard Central, Singapore, courtesy of the artist
Curated by Barbara Heinrich, Spaceliner highlights how – as the concept of drawing expanded in the 1960s – the medium proliferated into other genres. Most significantly, it highlights methods and approaches to drawing, and how the medium's techniques are being applied to newer art forms such as video, installation and sculpture. A treat for hard-core contemporary art lovers and students.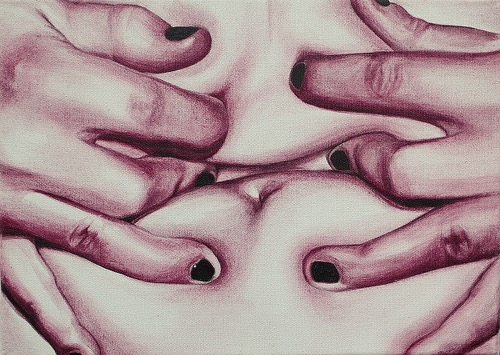 Sevil Tunaboylu
SEVIL TUNABOYLU'S IN MY MIND
Keep walking towards Tünel and take a right onto Asmalımescit Caddesi, where at No 32 Sanatorium opens a new exhibition this Wednesday (May 20). The young artist Sevil Tunaboylu presents a visual diary of her memories in In My Mind.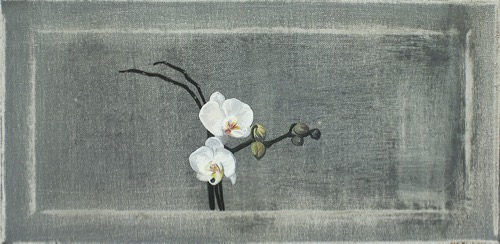 Sevil Tunaboylu
The works range from visualisations of moments, people, places and things from the artist's life, building a picture of her identity and personal history. The pieces are diverse – from pretty flower paintings to visceral close-ups of body parts. Please enquire directly with the gallery for prices.

Grayson Perry, 'The Vanity of Small Differences'
On perpendicular Meşrutiyet Caddesi, the Pera Museum has also opened two very exciting new shows. On levels 4 and 5 is a long-overdue exhibition of the powerhouse contemporary artist and 2003 Turner Prize winner, Grayson Perry. This exhibition is organised in collaboration with the British Council and curated by Linsey Young from the council's Visual Arts Team. Comprising tapestries, ceramics and prints, the show reflects Perry's continuing fascination with issues of religion, class and identity. His largest single body of work to date, 'The Vanity of Small Differences' (pictured), composed of six tapestries from the British Council Collection, will also be exhibited. Each measuring two metres high by four metres wide, they were inspired by William Hogarth's 'A Rake's Progress' paintings from the 18th century. In Perry's tapestries, the central character, Tim Rakewell, goes on a journey from working-class roots to nouveau-riche celebrity, with disastrous results.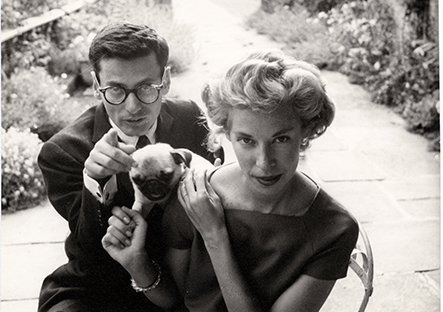 Cecil Beaton
Meanwhile, on level 3 is a show of the work of Cecil Beaton (1904–1980), one of the 20th century's most celebrated photographers and an Oscar-winning costume designer. This show, curated by Terence Pepper, Senior Advisor on Photographs at the National Portrait Gallery in London, concentrates on portraits of artists, actors, writers, intellectuals and royalty from the 1920s to the 1970s, all on loan from Sotheby's Cecil Beaton Studio Archive.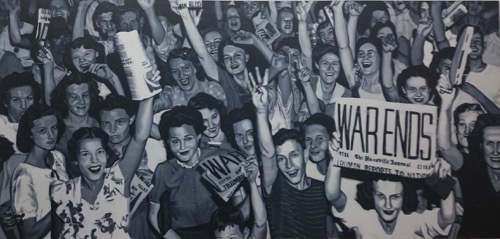 Alpin Arda Bağcık, 'Olanzepin', oil on canvas, 300 x 140 cm
ALPIN ARDA BAĞCıK'S AMBIVALENCE
Come back onto İstiklâl Caddesi and head towards Taksim. On your right at No 163, the building stuffed with galleries, Mısır Apartment, has a few new shows of interest. First up is Galeri Zilberman on Level 3, hosting Alpin Arda Bağcık's show, Ambivalence.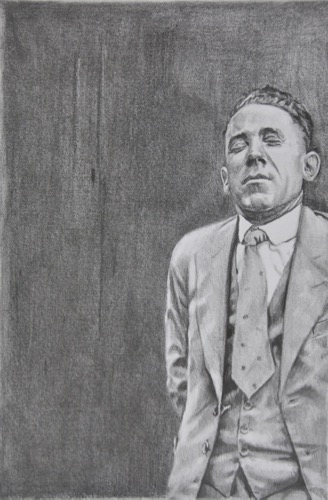 lpin Arda Bağcık, 'Seroquel 1', charcoal on canvas, 12 x 18 cm
A selection of new hyperrealist paintings and charcoal on paper explore the notion of reality as presented by photography. Bağcık looks at historic images of people and events popularised by the media – and examines how 'real' these are. He focuses on the power relations affecting the lives of the masses and underlines the disinformation fed to us by the media. Prices range from $1,000 to $14,000.
Horasan
HORASAN'S SLEEP OF THE DARKNESS
On level 4, Pi Artworks Horasan's show Sleep of the Darkness. The artist, known for his collages, presents a selection of whimsical new works – detailed miniature sculptures and collages produced using his own personal photographs.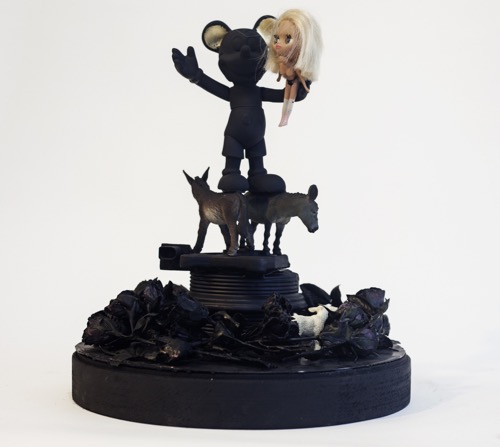 Horasan
Prices range from €1,500 to €25,000.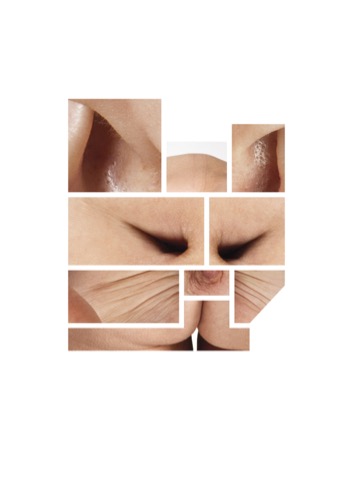 Meltem Işık, 'Untitled 8', 86 x 100 cm
MELTEM IŞIK'S SUSPICIOUS AFFINITIES
More photographic collages at Galeri Nev opposite, but of a totally different nature. In Suspicious Affinities, Meltem Işık continues her investigation into the way we see and perceive the human body with photographic collages that assemble close-ups of human body parts into faces of iconic figures and other members of the animal kingdom. The works are at once fascinating and creepy – but you can't help coming back for another look.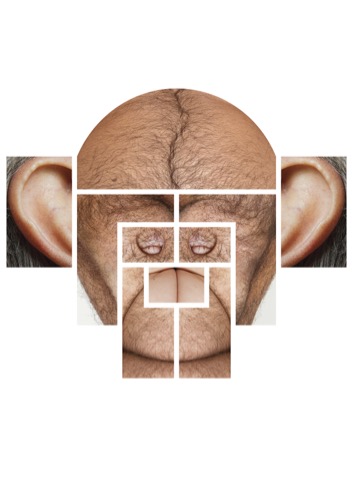 Meltem Işık, 'Untitled 9', 115 x 135 cm
Nine pieces are available for sale, each with five editions. The first three editions are priced at TL14,000 each. Please enquire with the gallery for prices of the fourth and fifth editions.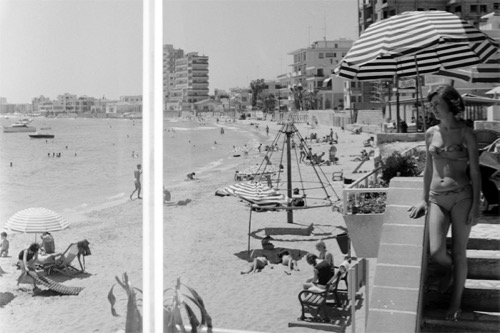 Christodoulos Panayiotou, 'I Land', (detail), 2010, 160 black-and-white slides, two synchronised slide projectors, images sourced from the Press and Information Office, Republic of Cyprus, Ministry of Interior, courtesy the artist and Rodeo, Istanbul / London
THE FALL
Weave your way down to Cihangir from behind Galatasaray High School for one more stop. Rodeo, on Sıraselviler Caddesı 49, opens its first show of the year since reopening after renovations. The current group exhibition, The Fall, takes place in two spaces: the gallery itself and the Near East magazine and projects office in Dolapdere. This highly conceptual but thoroughly worthwhile show spans a variety of disciplines and is concerned with deconstructing patriarchy and structures based on hegemonic practices.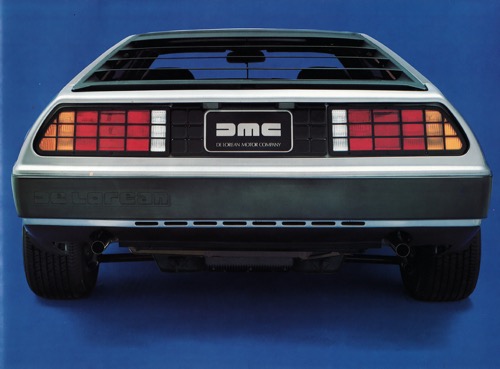 Duncan Campbell, 'Make It New John', (still), 2009, 16mm film and analogue video transferred to digital video, B&W/colour, 4:3, stereo, 50 min, courtesy the artist and Rodeo, Istanbul / London
Works range from Christodoulos Panayiotou's 'I land' (above top), the last piece of a trilogy of photographs documenting the public life of Greek leaders from 1960 to 1977. While recording the public life of Archbishop Makarios, the photographer shot scenes of leisure, beauty and daily life in his spare time, thereby writing a parallel history to the official one. Meanwhile, Duncan Campbell's 'Make it new John' (above bottom) portrays the failure of the engineering genius John DeLorean. Please enquire directly with the gallery for prices.
Main image show Meltem Işık, 'Suspicious Affinities' at Galeri Nev Istanbul, installation view.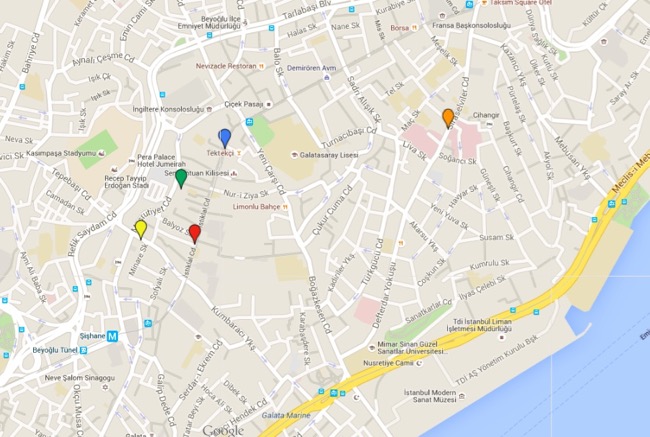 Key: Red – ARTER, Yellow – Sanatorium, Green – Pera Museum, Blue – Mısır Apartment (Galeri Zilberman, Pi Artworks, Galeri Nev), Orange – Rodeo
Click here for the interactive map.