With Contemporary Istanbul and its parallel week of special events, Art Istanbul, behind us, it seems the dust has somewhat settled on the city's contemporary art scene. Or has it? With the weather growing cooler, the city's galleries are gearing up for their winter exhibitions. And there's some scintillating stuff in store. We continue our gallery walk series in Beyoğlu, focusing on Istiklal Caddesi (above). Undoubtedly the most pulsating street in the city, Istiklal is a heady mix of late-Ottoman-era buildings, countless shops, restaurants, embassies and some very worthy cultural institutions.
In the aftermath of the biennial, the consistently good ARTER, at No 211, has three new exhibitions starting on November 15. First there's the solo show of the Turkish artist Aslı Çavuşoğlu, whose previous exhibition at Gallery Non in March was a video of a performance she staged at Frieze in 2012. In her current exhibition, The Stones Talk, Çavuşoğlu reconstructs 71 archaeological artefacts to explore the potential of objects to tell stories.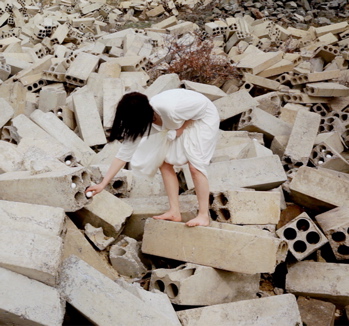 Yet Another Story about the Fall is curated by Başak Doğa Temür (who most recently curated Mat Collishaw's outstanding exhibition). The first show in Turkey from the London-based artist Fatma Bucak explores gender discrimination, and revisits creation myths that regard man as superior to woman. Presenting a two-channel video and an installation entitled Omne Vivum Ex Ovo (above), it promises to be a very powerful show, something that seems to be Temür's speciality.
Finally the Armenian Turkish-born conceptual artist Sarkis (whose last show Rainbows shone brilliantly at Galeri Mana) presents a unique exhibition: a melange of colour and sound. Inventively curated by Melih Fereli, Interpretation of Cage/Ryoanji presents three works inspired by the famous Ryoanji Zen garden in Japan – a place that also resonated with the great American composer John Cage.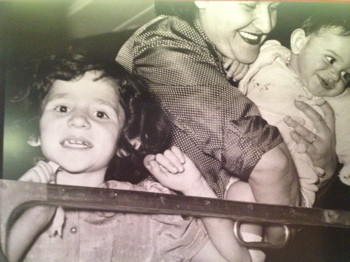 Gülsün Karamustafa, 'My Roses My Reveries' (1998, 2013)
Just a couple of minutes' walk away from ARTER towards Taksim Square, at No 136, SALT Beyoğlu's street-facing space no longer displays the über-detailed biennial installation that attracted its fair share of onlookers, but there is still plenty of time to see the veteran artist Gülsün Karamustafa's A Promised Exhibition.
At No 163 Istiklal Caddesi, Mısır Apartments, a building famous for being full of galleries, has a few things of interest. Yesim Turanli, the founder of Pi Artworks, one of the building's galleries, says she likes the 'wonderful synergy' of the building, while Ibrahim Cansızoğlu, manager of Galeri Nev, one of the other galleries, underlines the significance of this 'historical building transformed into an important contemporary Istanbul art spot'. Moiz Zilberman, the director of CDA Projects and Galerie Zilberman, two other galleries in the building, says that the 'homogeneous mixture of locals and tourists' on Istiklal Caddesi means the galleries are explosed to both a 'national and international audience'.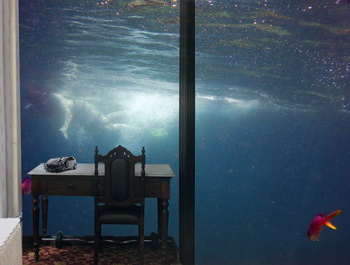 Janet Bellotto, 'Infusions and Impossible Things', Lightbox, 120 x 90 cm
Let's start on the second floor, where CDA Projects is hosting the Canadian artist Janet Bellotto's solo show, Residuals of Gravity. Described as 'emotionally rich' by the gallery's artistic director Burçak Bingöl, the lighbox series showing domestic interiors getting engulfed by fire and water are particularly striking.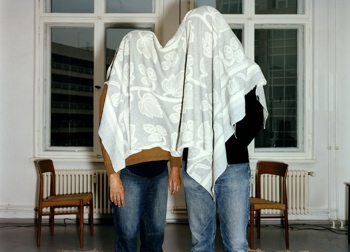 Annika von Hausswolff, 'The 21st Century Transitional Object', C-Print, 150 x 120 cm
CDA Project's sister gallery, Galeri Zilberman, one floor up, is hosting a group show curated by Vassilios Doupas, which is, as described by Zilberman, 'inspired by those little moments of disruption that shake the foundations of a closed system'. Entitled Entropy, it features a seminal work by Italian artist Maurizio Cattelan that was included in his New York Guggenheim retrospective; a work by the Swiss artist Christoph Büchel, which is part of his 'Made in Afghanistan' series that aims to question American hegemony; two painstakingly detailed drawings of protests by American artist Frank Selby; as well as text pieces by American artist Kay Rosen and three films by LA-based filmmaker William E. Jones, which all aim to 'undermine the language of authority'.
The aforementioned Pi Artworks (which incidentally has just opened a second branch in London) on the fourth floor is hosting a solo show from the Bangladeshi artist Tayeba Begum Lipi, Never Been Intimate. Presenting works that resemble disco balls, be they bathtubs or prams (the silver panels used are actually razor blades), the show exemplifies Lipi's (literally) cutting-edge artistic practice. Turanli says of her: 'As a pioneering artist in her native Bangladesh, each one of Lipi's pieces is deeply personal and I think it is this oh-so-human element embedded within each seemingly cold, metallic piece that we are all attracted to.'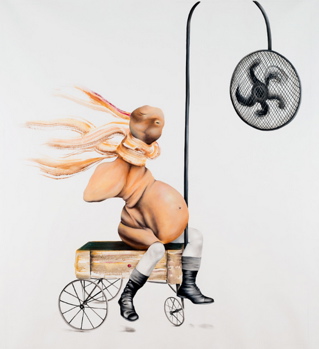 Aras Seddigh, 'The Traveller', 2013, Acrylic on canvas, 197 x 174 cm.
Meanwhile Galeri Nev, across the hall, is hosting the Iranian artist Aras Seddigh's first solo exhibition Crossbreeds. Cansızoğlu says of her: 'Aras is clear and consistent about her artistic method, and I think she will be transforming and developing her practice over the coming years through her disciplined approach to painting.'
For lunch, there's almost too much choice. Turanli likes Fıccın on Kallavi Sokak for a casual stop, Şahin on Orhan Adlı Apaydın Sokak, in nearby Asmalı Mescit, for authentic Turkish cuisine, and Yeni Lokanta on Kumbaracı Yokuşu for something more creative. Bingöl also likes Fıccın and Gölge Café on Olivya Geçidi (also in Asmalı Mescit). For coffee, she says you can't beat Kronotrop on Yeni Çarşı Caddesi. Cansızoğlu, meanwhile, also reccomends Gölge Café, as well as House Café, one of the many eateries on Istiklal itself.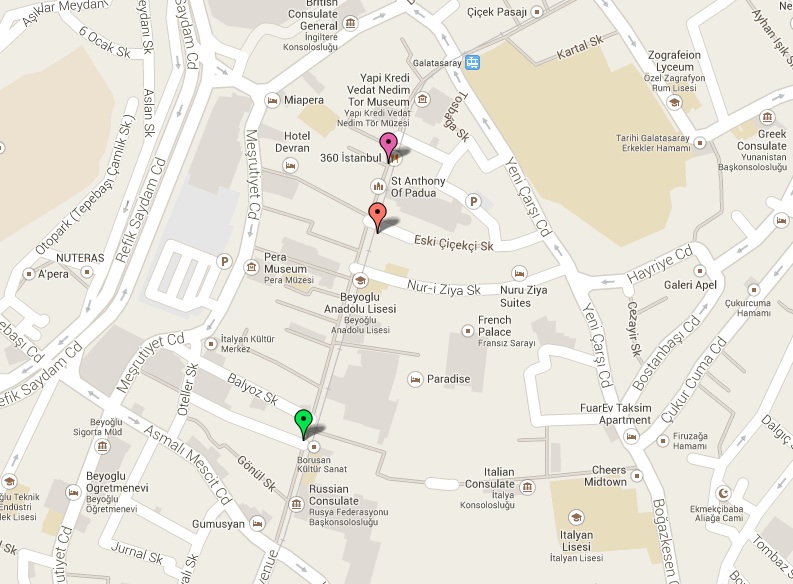 Key: Green – ARTER; Red – SALT Beyoğlu; Purple – Mısır Apartments (CDA Projects, Galeri Zilberman, Pi Artworks, Galeri Nev)
Click here for the interactive map.