For our final gallery walk for 2013, we find ourselves once more in the buzzing hub of the European Quarter: Beyoğlu. There's so much to do in the area that it warrants more than just one visit. The contemporary art space it has carved out for itself in less than a decade is also very impressive. Eda Berkmen, the Associate Director at Galerist, one of the galleries in the Pera district, says there are countless spots of interest. She recommends the galleries on Boğazkesen Caddesi (leading to Tophane) and the Mısır Apartment building on Istiklal Caddesi which is jam-packed with galleries. There's also exemplary ARTER for some of the most powerful contemporary art in the city. Her other favourites are the boutiques in Galata and the antique stores in Çukurcuma, both on the fringes of Beyoğlu.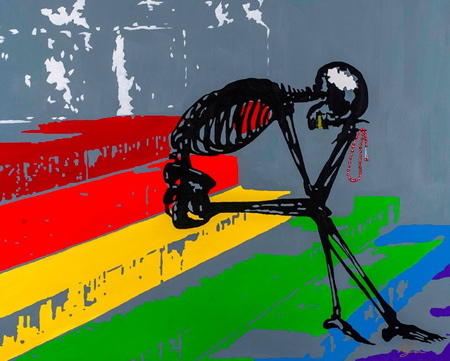 One of Ryan Paul Simmons' pieces inspired by Istanbul at the 'A.I.R' exhibition
We begin at the Tünel side of Istiklal Caddesi where ALAN Istanbul, at No 5 Asmalı Mescit Caddesi, is hosting the pop-art works of flamboyant American artist, Ryan Paul Simmons. Entitled A.I.R, the works in the exhibition were inspired by Istanbul and created in his New York workshop this year. Extended due to the works' popularity at Contemporary Istanbul, don't miss this exhibition by the modern-day Andy Warhol.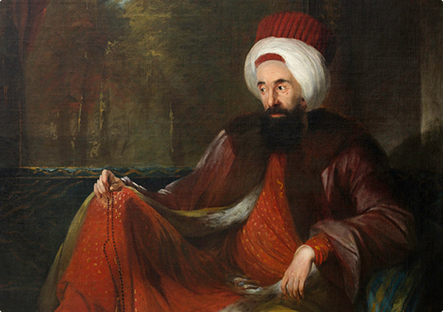 Yusuf Agâh Efendi, the first permanent Turkish ambassador in London, painted by Carl Frederik von Breda, as part of the 'Intersecting Worlds' exhibition
A five-minute walk down perpendicular Meşrutiyet Caddesi will get you to Beyoğlu institution, Pera Museum. The beautiful building houses a number of important collections including Orientalist paintings, Anatolian weights and measures, and Kütahya tiles and ceramics, all from the Suna and Inan Kıraç Foundation, the founders of the museum. These form the three permanent exhibitions, the most comprehensive of which, the Intersecting Worlds: Ambassadors and Painters exhibition on Level 2, is a must-see (for more, see our previous Beyoğlu walk).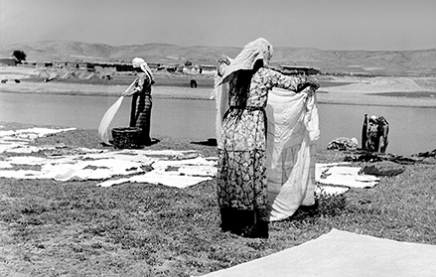 One of Yıldız Moran's atmospheric photographs
There are also two exciting temporary exhibitions: Greek artist Sophia Vari presents her 'feminine' paintings and sculptures for the first time in Istanbul on Levels 4 and 5, while Level 3 is transformed into a photography studio showcasing the works of Turkey's first female photographer to train abroad, Yıldız Moran (main image). Pera Museum's Fatma Çolakoğlu says: 'Yıldız Moran is one of the most interesting exhibitions we've organized. The story of her life is intertwined in her photographs, even though her images don't necessarily come across as 'personal' straight away. She began her career with a great passion, only to give it up after marrying poet Özdemir Asaf. The exhibition is a delight but there's also a melancholic twist...as you see more and more of Moran's work, you do wish she kept going.' If you see just one exhibition in Beyoğlu, make it this one.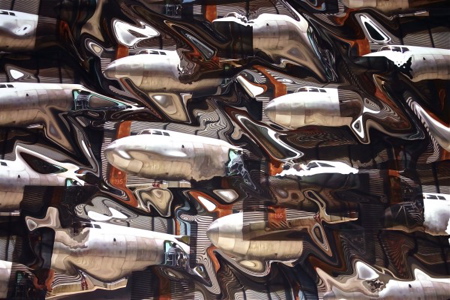 Idilk Ilkin's 'Unititled', 2012, archival pigment print, 150 cm x 100 cm
Two doors down at No 67, Galerist is hosting Landing Clearance, Turkish artist Idil Ilkin's solo exhibition in which she presents her new series of digital prints. Says Berkmen: 'The quality that excites us most about Ilkin's work is its connection to sound and music. Her pieces are influenced by the musical compositions of Steve Reich, the pioneer of minimal music in the 1960s. She never fails to surprise us with her mastery, and obsessively experiments with new ways of using common materials to find a unique visual and sonic vocabulary. All this results in a bold, and often distressing, perspective on the way we perceive the media.'
James Robertson, 'The Obelisk and Other Monuments in the Hippodrome', 1853, Ömer M. Koç Collection
On parallel Istiklal Caddesi, the Research Centre of Anatolian Civilisations (RCAC), at No 181, is commemorating the 200th anniversary of the birth of 19th-century coin minter and photographer, James Robertson. Says RCAC's manager, Buket Coşkuner: 'Robertson is interesting because his works encompass depictions of street-sellers, scenery and monuments of Istanbul. He was also known as the father of photojournalist, being one of the first to photograph the war in Crimea and the Indian Rebellion.' Some of Coşkuner's favourite photographs are Robertson's 1857 panorama of Istanbul, the first 360-degree panoramic photograph of the city, and his two photographs of the Obelisk. Both taken from the same vantage point, one in 1853 and the other in 1857, in the latter, you can see the fences commissioned by the British Ambassador to protect the monument. Besides the photographs and the watercolours, the exhibitions also displays a medallion designed by Robertson in 1849 to commemorate the restoration of Haghia Sophia by Gaspar Fossati. As an art historian in training, Coşkuner has a personal interest in the medallion, as it is the only one bearing Robertson's signature. Cornucopia 50 features a review of the accompanying catalogue written by the exhibition's curator, Bahattin Öztuncay (now available from the Cornucopia store).
Inci Eviner, 'Nursing Modern Fall', 2012, HD video installation with 5.1 sound, 3-minute loop
Further down Istiklal, at No 163, inside the aforementioned Mısır Apartment building, Galeri Nev is hosting the new video installation of acclaimed Turkish artist, Inci Eviner. Last seen at the 13th Istanbul Biennial, Eviner's latest video, Nursing Modern Fall, blends together performative aspects and various visual languages to broadly comment on modernisation. Other galleries in the apartment building are hosting exhibitions we have reviewed in a previous gallery walk (click here to read more).
For a nice bite, Berkmen likes Auf, downstairs from Galerist, and 'old-school' Şahin (on Orhan Adlı Apaydın Sokak No 11) for delicious Turkish food. Coşkuner recommends Fıccın (on nearby Kallavi Sokak), which is popular with many other gallerists in the area. 'The restaurant serves a variety of Turkish and Caucasian dishes and being from Caucasian descent, I strongly recommend their börek, mantı and Tulen soup,' she says. She also likes Mekan (on Eski Çiçekçi Sokak, off Istiklal Caddesi), which is a cosy establishment offering Turkish and Armenian cuisines.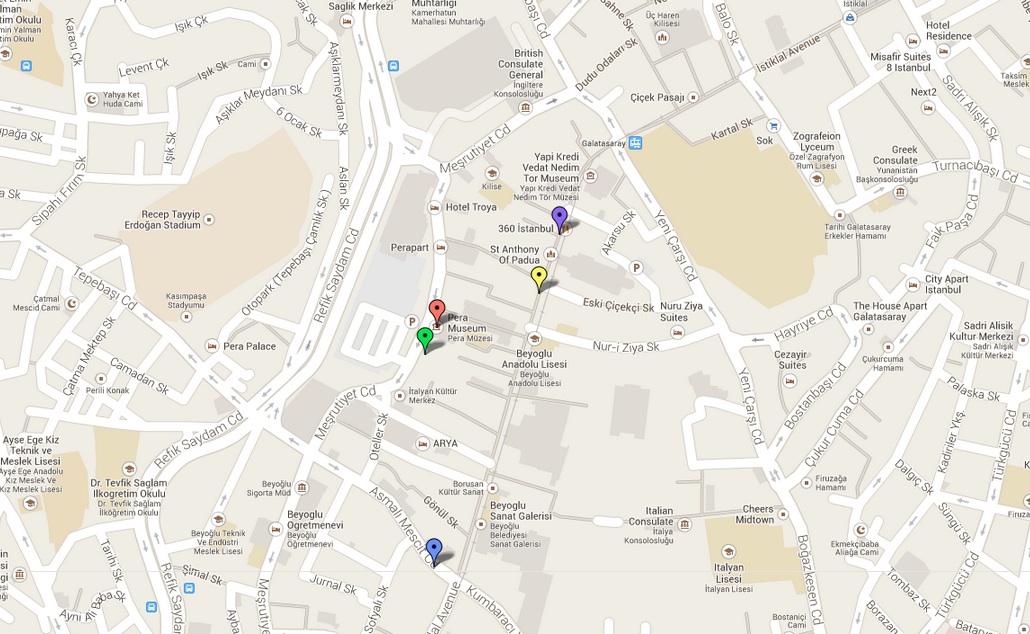 Key: Blue – ALAN Istanbul; Red – Pera Museum; Green – Galerist; Yellow – RCAC; Purple – Mısır Apartments (Galeri Nev)
Click here to see the interactive map.
All images courtesy of their respective institutions.