We are in Beyoğlu this week – more specifically, the neighbourhoods of Asmalı Mescit (above) and Tepebaşı – where some of our favourite galleries are showcasing art from emerging and established artists who are a little experimental with their craft. We also stop by the Pera Museum for new exhibitions from two masters of print.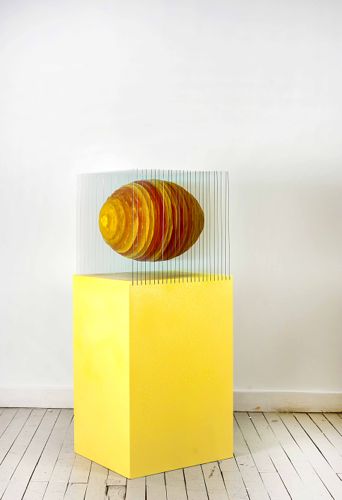 Ardan Özmenoğlu, 'He is My Sun', 2014
ARDAN ÖZMENOĞLU'S SCULPTURES
Start at the Tünel side of Istiklâl Caddesi. Down Asmalı Mescid Caddesi, at No 5, the inviting ALAN Istanbul is hosting the Turkish artist Ardan Özmenoğlu's solo show Sculptures. Says the gallery's co-founder, Efe Korkut Kurt: 'Özmenoğlu is one of the most creative young artists working not only in Turkey but also on the international contemporary art scene. Her production process is very dynamic and exciting, and it touches the viewer.' Out of these innovative sculptures, most of which utilise glass, Ikbay chooses the works above and below as her favourites. Prices range from $US10,000 to $US20,000.
Ardan Özmenoğlu, 'London Cloud', 2014
Asked about the inspiration for her art, the artist says: 'It springs from the idea of repetition and investigates the process of image consumption, history and permanence in relation to mass production. In some of my pieces, repetition provides social commentary, while in others it conjures a feeling of ritual and a more contemplative mood. In terms of my choice of material, I have always been fascinated by glass, partly because its ubiquitous quality is based in its transparency and so-called solidity. But, of course its solidity is a masquerade.'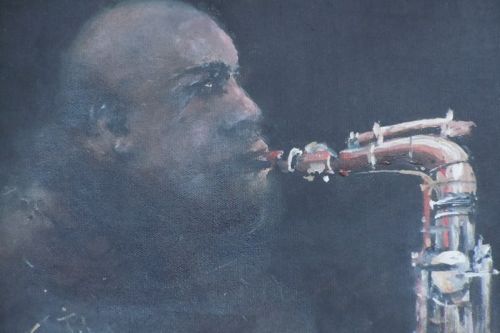 One of Tanju Özışık's paintings
TANJU ÖZIŞIK
Turn right down the first perpendicular street you come across. At No 12, on the second floor, the homely Galatea Art is showcasing the latest paintings of the Ankara-born painter Tanju Özışık who depicts humorous scenes of everyday life on his canvases. Enquire directly with the gallery for prices.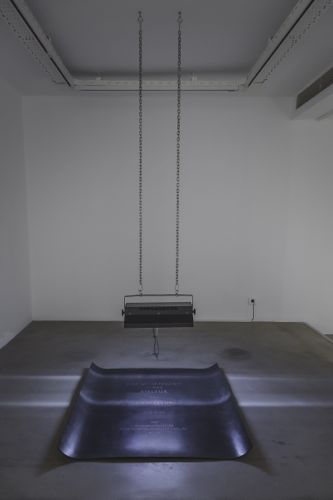 Ludovic Bernhardt, 'StrobFREUD (Civilization and Its Discontents)', installation: strobe, chains, graphite drawing on a piece of rubber, 2014, TL6,000
LUDOVIC BERNHARDT'S DRONES, PILLS AND YANTRAS
Backtrack to Asmalı Mescid Caddesi and at No 32 the two-storey Sanatorium is hosting a solo exhibition of the Paris-based artist Ludovic Bernhardt, interestingly entitled Drones, Pills and Yantras. 'What I particularly like about Bernhardt,' says the gallery's director, Feza Velicangil, 'is that his work has a strong undertone of irony, but he presents this in a very aesthetic way. There are many underlying messages, and on the first look the viewer might not immediately recognise these disturbing undertones.' The installation above and the diagrams of birth control pills (below) are some of Velicangil's favourites. 'The YantraPILLS diagrams are very beautiful, calling to mind ornamental images, and the installation is very, very powerful,' she adds. Prices range from TL200 to TL9,000.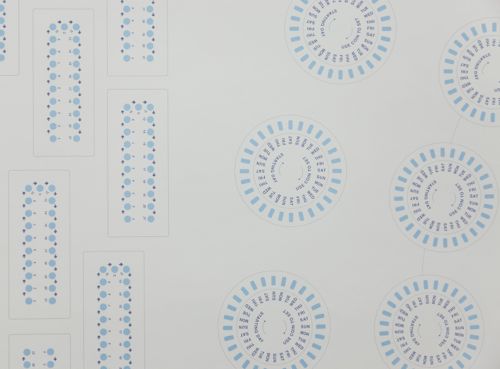 Ludovic Bernhardt, 'YantraPILLS #1' (details), 2014, print on fine-art paper, 3+1 AP, 150 x 165 cm, TL5,000
Asked about the underlying theme of his oeuvre, the artist says: 'That's easy: Foucault's bio-politics. Generally I try to confront unusual or more or less incompatible subjects. For example, I mix drones with pills, riot with medicine and detergents with drones. These associations can bring interesting political ideas forward. The three objects I am concentrating on in this exhibition in some way reflect a bio-political environment. My exhibition also explores relevant elements that are present in our everyday lives: domestic, private and political.'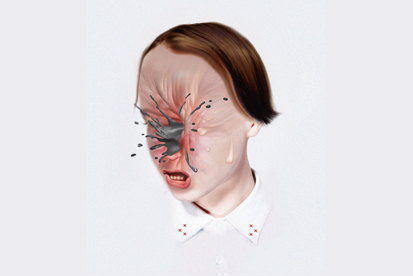 Merve Morkoç
MERVE MORKOÇ'S 2+1
On perpendicular Meşrutiyet Caddesi, the consistently good Galerist, at No 67, is hosting a solo exhibition of the emerging artist, Merve Morkoç. In 2+1, the artist uses a variety of techniques and materials to comment on the relationship between people and their living spaces. The resulting works are textured, abstract paintings and mini-sculptures that are at once beautiful and grotesque. Enquire directly with the gallery for prices.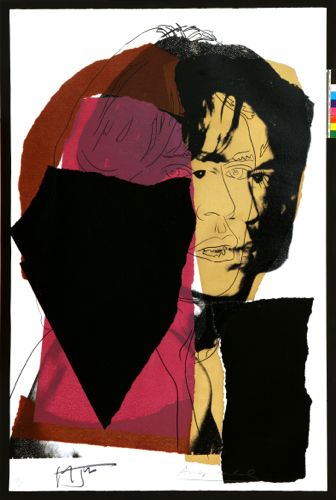 Andy Warhol, 'Mick Jagger',
1975, screenprint on paper, 87/250 110.5 x 73.7 cm
ANDY WARHOL'S POP ART FOR EVERYONE
Next door, the Pera Museum has two new exciting shows. First up is a comprehensive exhibition of the paragon of pop art, Andy Warhol. The fourth and fifth floors have been given a splash of colour, with walks painted in bright greens, yellows and pinks to provide the perfect background for Warhol's colourful silkscreen series and drawings, iconic works such as 'Campbell's Soup', 'Cowboys and Indians', 'Endangered Species' and 'Flowers'; and his portraits of well-known figures – many shown here for the first time in Turkey. All the works come from the Zoya Museum Private Collection in Slovakia, Modra (Warhol's parents migrated to America from Slovakia).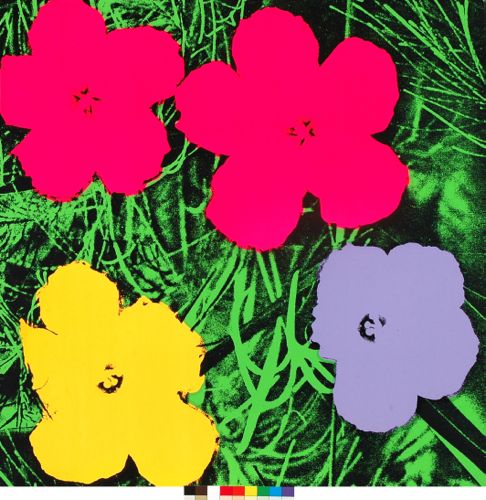 Andy Warhol, 'Flowers', 1970, portfolio of ten works, Ed. 108/250, screenprint on paper, 91.4 x 91.4 cm
James Warhola, the artist's nephew, says he believes an Andy Warhol exhibition is particularly appropriate for Istanbul because he was was fascinated and influenced by the intense gold colour found in Byzantine icons, as well as by the icons themselves. You can even take a piece of Pop Art for Everyone home – five of Warhol's famous works have been turned into tearable posters which are available for free.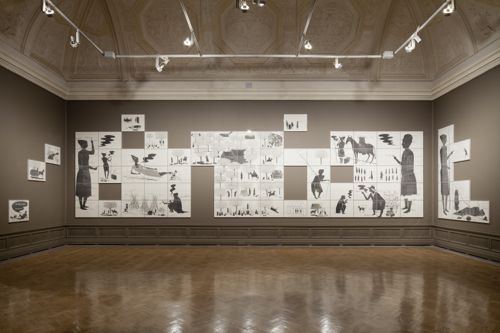 Stephen Chambers, 'The Big Country', 2012, screenprint on paper, 78 individual panels, each 56x76 cm, private Collection, London, photo: Peter Abrahams
STEPHEN CHAMBERS'S BIG COUNTRY AND OTHER STORIES
Meanwhile, on the Pera's third floor there is a survey exhibition of the English artist Stephen Chambers, entitled Big Country and Other Stories. Curated by Edith Devaney, curator of contemporary projects at the Royal Academy in London, the exhibition centres on Chambers's massive work 'The Big Country' (above). Inspired by the landscape and scale of the 1958 American western of the same name, the huge print measures 3m tall x 15m wide and includes 78 individual prints. In the artist's words, the work 'references maps, travel and migration and incorporates vignettes and suggested narratives featuring encounters between real and imagined historical figures'.
Stephen Chambers, 'In the old days no one could surpass me in gluttony. Having lost everything I am left to sitting between two stools in the ashes', from the series 'Flemish Proverbs', 2013, oil on board, 12 individual panels, each 39cm x49cm, private collection; 
photo: FS Photography
The exhibition also includes a great selection of Chambers's paintings, including a new series produced last year especially for this exhibition (above). Like Warhol, Chambers uses colour brilliantly, though these are more muted than Warhol's ultra-vivid pieces. There is another similarity between the two artists, which is one of the reasons they have been exhibited together. Says the museum's general manager, M. Özalp Birol: 'They are both masters of print in the 21st century. But what is important, and must not be forgotten, is that they both also paint.'
If you still have it in you, there are some excellent permanent exhibitions at Pera. The Intersecting Worlds: Ambassadors and Painters exhibition on Level 2 is a fascinating look into the relationship that existed between the Ottoman Empire and Europe for over three centuries as seen through the eyes of court painters. Meanwhile, on Level 1, there are floor-to-ceiling glass cabinets displaying Anatolian weights and measures, as well as coffee paraphernalia from Kütahya – all from the Suna and Inan Kıraç Foundation, founders of the Museum.
Main image courtesy of www.mimarizm.com.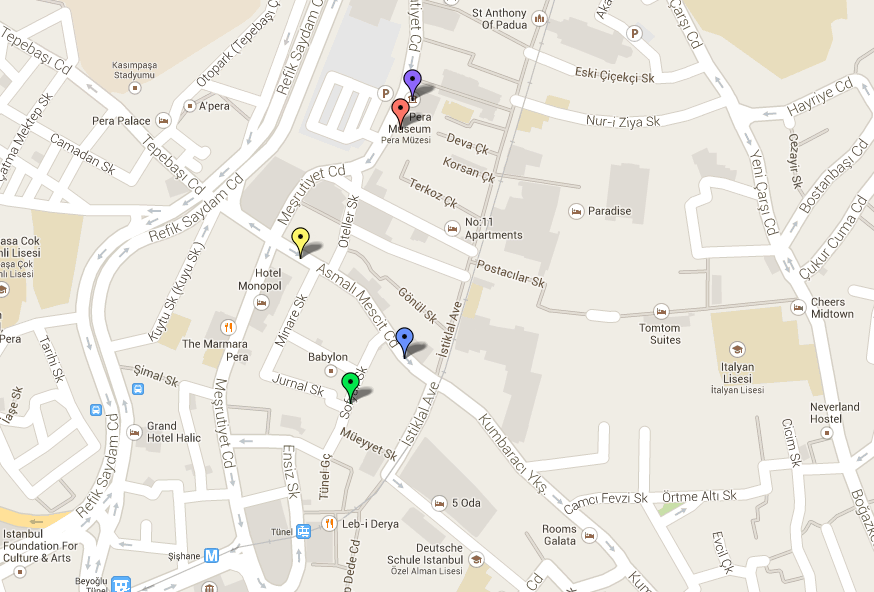 Key: Blue – ALAN Istanbul, Green – Galatea Art, Yellow – Sanatorium, Red – Galerist, Purple – Pera Museum
Click here for the interactive map.