We are in Beyoğlu (seen from above in the main photo) this week for our gallery walk, with two solo shows, two group shows and a fascinating research exhibition on offer. Again, a reminder that some of the galleries will be closing for the summer months, but there is just time for one more injection of art. Coincidentally, most of the exhibitions covered display works in black and white works, whether photographs or interesting works on paper.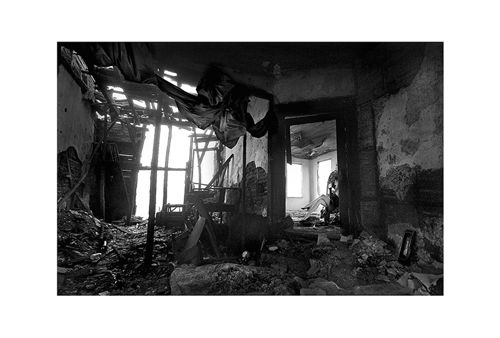 Kezban Arca Batıbeki
DOLLS
We begin at the Tünel side of Istiklal Caddesi, where ALAN Istanbul, at No 5 Asmalı Mescit Caddesi, is hosting provocative, kitsch photographs by the Turkish artist Kezban Arca Batıbeki. In Dolls, the images are constructed using objects Batıbeki collects from Turkey and beyond to present viewers with alternative black-and-white worlds reminiscent of film-noir scenes, using dolls. Prices available from the gallery.

Erol Eskici, 'Yüceler Yücesi', 2014 acrylic on paper, 135 x 35 cm
SUBLIME
Further down the street at No 32, Sanatorium is hosting a group exhibition entitled Sublime. 'We decided to do this group exhibition at the request of the artists we represent,' says the gallery's director, Feza Velicangil. The work on show includes a new series by Sergen Şehitoğlu, inspired by the photographs of Thomas Ruff, a series by Ahmet Doğu İpek, and Erol Eskici's acrylic work on paper. All pieces are for sale (except Luz Blanco's, which is from the artist's collection). Prices from TL1,000 to TL25,000.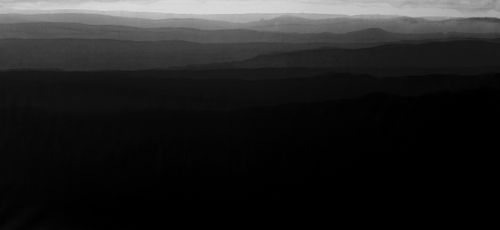 Ahmet Doğu İpek, 'Untitled', 2014
'When Feza asked me to curate a show with the gallery's artists,' says the show's curator, Elif Gül Tirben, 'it was a challenge to find a concept they could all relate to. I could sense that in one way or another they were all dealing with phenomena that were exceeding them – the city, politics, gender inequalities – so I asked them to reflect on the sublime, namely concepts and feelings that overcome us. Most of the artists produced new works. Ahmet Doğu İpek, for instance, drew dreamlike cityscapes with extremely detailed skyscrapers, which he calls Building-Porn because of the overwhelming effect of urbanisation.
'I'm very happy with the way the works interact with each other in the space. For instance, you can see a tranquil, meditative watercolour opposite a photography series abstracted from sharp objects that we use in our daily lives.' Sanatorium will close after this exhibition and re-open in mid-September.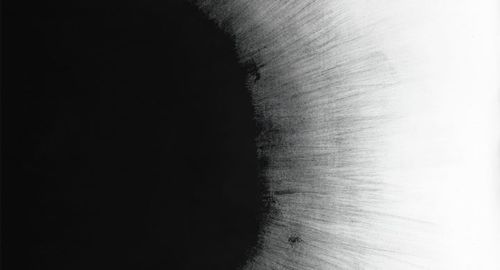 Arik Levy, 'Iris Black Hole', acrylic on handmade paper, 95 x 97 cm
CLOSEST DISTANCE
On perpendicular Meşrutiyet Caddesi, Galerist, at No 67 will open a group exhibition this Friday (June 27) of its represented artists, entitled Closest Distance. Offering a variety of top artists spanning diverse disciplines each focusing on the use of line, this promises to be a satisfying exhibition. Prices are from TL3,000 to TL60,000. 'The trend in the current cotemporary art world is to try something new,' says the gallery's director and the curator of the exhibition, Eda Berkmen. 'Each artist creates his or her own unique technique, experimenting with old and new materials.'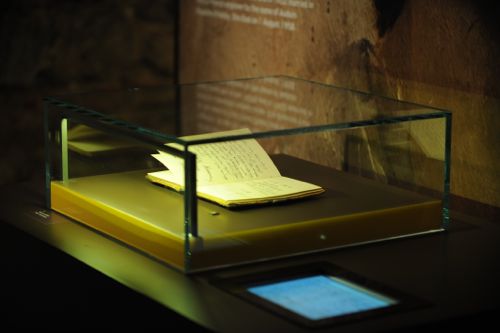 'The Guestbook of Nazlı Hamdi', 1907–1901, Edhem Eldem Collection
NAZLI'S GUESTBOOK
Come back onto İstiklâl Caddesi and, just to the left, the Research Centre for Anatolian Civilisations (RCAC) at No 181 is hosting yet another stimulating exhibition, entitled Nazlı's Guestbook. 'This exhibition is a project of the historian and curator Edhem Eldem,' says RCAC's events specialist Şeyda Çetin. 'He had received the guestbook of Nazlı Hamdi [youngest child of the famed artist, archaeologist and museum director Osman Hamdi Bey] from her daughter Cenan Sarç. The book, which Nazlı Hamdi kept between 1907 and 1911, is an impressive document featuring the signatures of many leading figures of the time. The original is on display in a glass case and visitors can read it page by page on an iPad placed next to it.'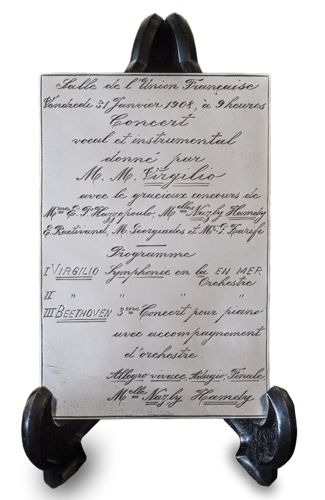 'Concert programme', January 31, 1908, engraved silver plaque, Faruk and Zerrin Sarç Collection

'Another vivid exhibit belongs to Nazlı Hamdi's music instructor, Michele Virgilio – a score played by the violinist Cecilia Varadi, which visitors can actually listen to. This piece stands next to a silver plate on which is inscribed the program of a concert held on January 31, 1908 at the Union Française building in Pera, in which Nazlı Hamdi was the soloist in Beethoven's Third Piano Concerto.'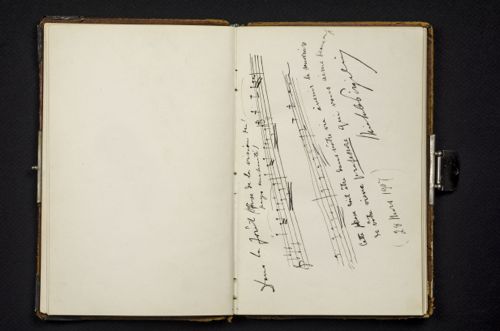 'A page from the guestbook of Nazlı Hamdi signed by her music professor, Michele Virgilio', March 28, 1907, Edhem Eldem Collection
Eldem has been studying the life of Osman Hamdi Bey for many years wanted to explore the boundaries of creating a comprehensive narration based on one specific document of a subjective and arbitrary nature. 'I think what I enjoyed most when preparing this exhibition was following leads concerning some of the individuals in the notebook,' says Eldem. 'For example, discovering that a photograph in the Gertrude Bell archives registered as "a view of the Bosporus" was in fact a photograph she took of Hamdi's house in Eskihisar. And realising that there were actually two different Max Kemmerichs, father and son, one of whom I was able to identify, thanks to a postcard posted on flickr.com by a Texan World War I memorabilia collector. Likewise, it was great to find out that Jeanne Bordes was related to the Reclus brothers, famous geographers-cum-anarchists of the time.' The RCAC stays open during the summer months.
Elif Suyabatmaz, 'Haydarpaşa from the ferry', Istanbul, 2013, 40 x 40 cm, $500
ELIF SUYABATMAZ'S TRACES OF ISTANBUL
Keep heading down İstiklâl Caddesi, go past the Galatasaray Lycée and turn down the first street on your right. On Turnacıbaşı Caddesi, at No 21, the tiny Gama is hosting a solo exhibition of Elif Suyabatmaz, entitled Traces of Istanbul. 'The artist took instant photos while walking around Istanbul,' says the gallery's director, Şule Claire Altıntaş. 'She has an exceptional eye and what makes her cutting-edge is that she only takes photos with her iPhone so she fits perfectly into the current art scene.' Prices range from $250 (10 x 10 cm) to $500 (40 x 40 cm).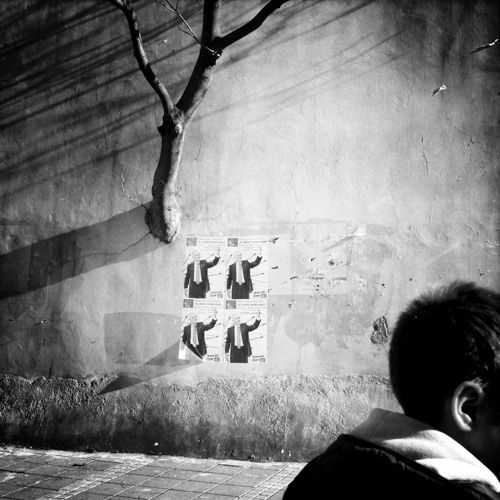 Elif Suyabatmaz, 'Wall Tree', Istanbul, 2013, 40 x 40cm, $500
'Suyabatmaz's technique reflects the current trend: iPhotography. In addition, anything to do with Istanbul right now is very contemporary,' says Altıntaş. The gallery closes after this exhibition and re-opens on August 15, 2014.
Main image courtesy of WikiMedia Commons.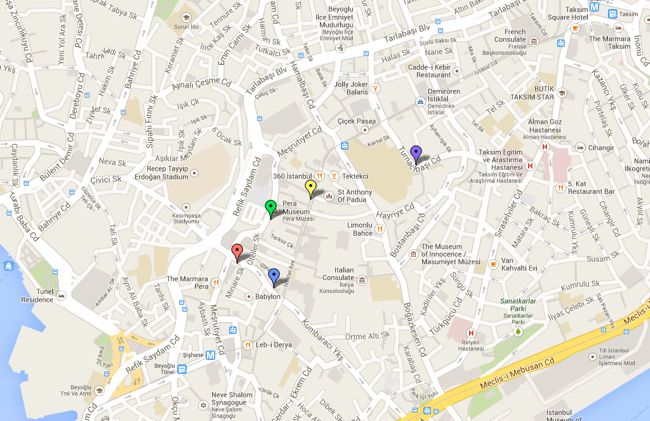 Key: Blue – ALAN, Red – Sanatorium, Green – Galerist, Yellow – RCAC, Purple – Gama
Click here for the map link.