In part 2 of our Karaköy/Tophane walk, we visit museums, galleries and art institutions for diverse exhibitions spanning architecture, photography, sculpture, painting, drawing and installation.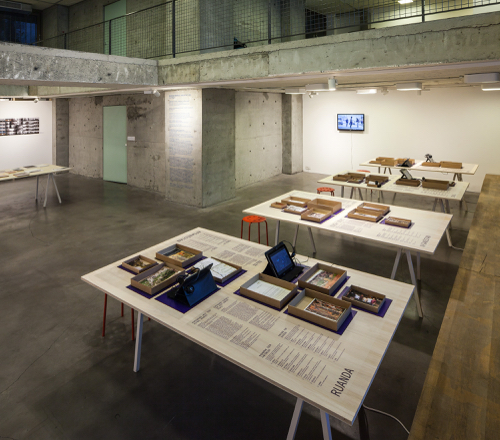 Installation view (photo: Sahir Uğur Eren)
THE GOOD CAUSE: ARCHITECTURE OF PEACE AND VOCABULARY OF HOSPITALITY
Let's start on Meclis-i Mebusan Caddesi, to the east of the Tophane tram stop. At No 35, Studio-X is hosting a two-part exhibition, The Good Cause: Architecture of Peace and Vocabulary of Hospitality, which looks at how cities get rebuilt after wars and conflicts.
The first part, Architecture of Peace, uses case studies from Afghanistan, Kosovo, South Africa, Rwanda, Israel and Palestine to show how architects and designers in specific contexts are able to contribute positively to peace. Factors such as sensitivity, trust, continuity and collaboration are examined in each case. Thus the show both promotes the importance of the 'architecture of peace' and shows ways to achieve it.
Banu Cennetoğlu, 'Are there any palm trees in Grozny?'
Vocabulary of Hospitality meanwhile, is dedicated to the asylum seekers and refugees of Istanbul. Conceptualised by Merve Bedir and based on Derrida's texts on hospitality, it includes works by Banu Cennetoğlu, Artıkişler Collective, Abd Nova, Basem Nabhan, Auguy Lufuluabo, Metehan Özcan, Ülkü Oktay, Alican İnal and others. This part of the exhibition investigates the cultural, legal and social insinuations of the word 'guest' and what this means for a city. The works are not for sale.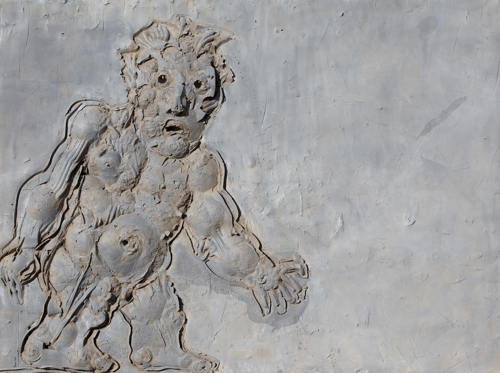 Heinz Ackermans
HEINZ ACKERMANS
Head towards the Tophane tram stop and at the corner of Boğazkesen Caddesi MSFAU Tophane i-Amire CAC is hosting the German-born artist and art collector Heinz Ackermans. The show focuses on sculptures and reliefs made using the technique of negative sculpturing. The resulting sculptures are powerful, impressive totems. Prices range from €5,000 to €50,000, depending on size.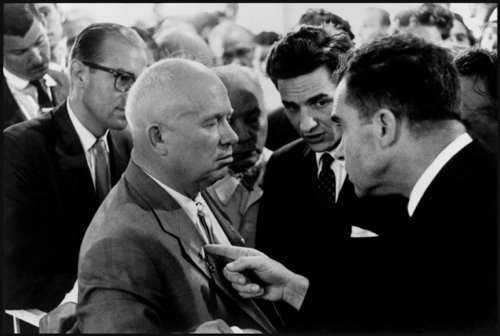 Elliott Erwitt's 'Kitchen Debate'
MAGNUM – CONTACT SHEETS
Cross the road and follow the big red sign to Istanbul Modern, where a new photography exhibition sheds light on the powerhouse Magnum photo agency, one of the first photographic co-operatives to be owned and administered entirely by its members. Magnum – Contact Sheets uses the contact sheet as the basis for exploring the creative process behind some of the world's most iconic photographs to have come from the agency.
Highlights include Elliott Erwitt's 'Kitchen Debate' (above), which the show's curator, Sena Çakırkaya, says is one of the most controversial images in the show. 'Erwitt's shot of a hard-hitting Nixon jabbing his finger at Khrushchev's chest during an adversarial encounter comes towards the end of a contact sheet which depicts mostly amicable exchanges between the two politicians. This photograph was used for the 1960 Nixon campaign poster and became one of the propaganda images of the Cold War.'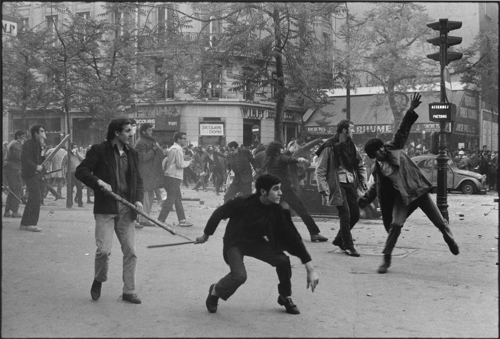 Bruno Barbey, 'Paris riots', 1968
Other highlights include photographs which capture remarkable moments of history: the D-Day landings by Robert Capa, the 1968 Paris riots by Bruno Barbey (above), Stuart Franklin's Tiananmen Square, the Vietnam war by Philip Jones Griffiths and 9/11 by Thomas Hoepker. The exhibition also showcases iconic portraiture of political figures, actors, artists and musicians, including Che Guevara, Malcolm X, Miles Davies and The Beatles. The works are not for sale.
Asked where she believes photography is headed in Turkey and abroad, Çakırkaya pays heed to the proliferation of digital photography: 'People view photographs on websites and social media more than in printed media and at exhibitions. In terms of documentary photography, I think citizen journalism will become even more important. As a result, digital manipulation will further become a point of discussion.'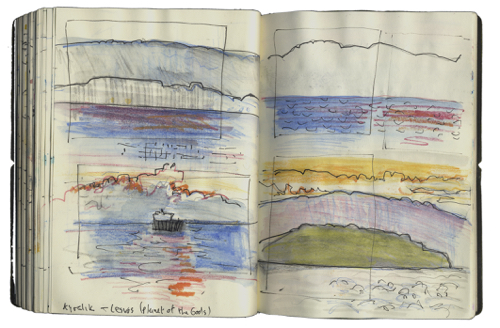 Diana Page, from her sketchbook, 27 x 18 cm
DIANA PAGE'S FLOW
Now make your way back to Meclis-i Mebusan Caddesi and head west. The road will become Kemeraltı Caddesi and on the corner of Karaoğlan Sokağı, Bahçeşehir University's downtown arts centre, BAUART, is hosting the South African, Istanbul-based artist Diana Page, whose work deals mostly with urban structures. Flow comprises five paintings, selected drawings and 500 double-page spreads from the artist's sketchbooks, which are presented both in print (original) and digital formats. There are also four videos showing her drawing process.

Diana Page, from her sketchbook, 30 x 10 cm
Says the curator, Jochen Proehl: 'Page's paintings are a result of an extensive process, which includes charcoal drawings in sketchbooks and digital drawings on a tablet. Therefore, this exhibition is not so much about the works, as it is about the working. It doesn't focus on single paintings, but on her process. All works should be paid attention to, and it is also worth following the connections and correlations between them.' Prices range from TL1,800 to TL12,500.
Installation view of 'End of Dreams' (photo: Mustafa Hazneci)
NIKOLAJ BENDIX SKYUM LARSEN'S END OF DREAMS
Head even further west and when you come to Karaköy Square, take a steep right onto Bankalar Caddesi. At No 11 SALT Galata (main image) is hosting the latest work of the Danish artist Nikolaj Bendix Skyum Larsen. Concerned with issues of migration, Larsen's End of Dreams is an ode to those attempting to cross the Mediterranean in order to reach Europe, and the countless lives subsequently lost. Larsen originally built his sculptural installation by submerging 48 concrete-canvas sculptures off the coast of Pizzo Calabro in Calabria. After the installation suffered its own unanticipated event – a violent storm – Larsen reworked it to create a new multi-media installation comprising a five-channel video shot beneath the sea and a composition of some of the remains of the sculptural elements, and this is now on show at SALT Galata.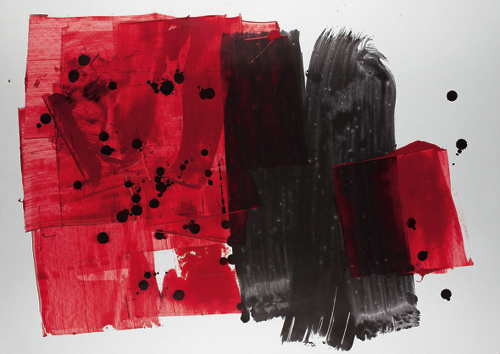 Kirkor Sahakoğlu
KIRKOR SAHAKOĞLU'S ABSENT
Back onto Kemeraltı Caddesi, head towards the Tophane tram stop. At the bottom of Kumbaracı Yokuşu, just inland from the tram stop, DEPO is hosting an exhibition of Kirkor Sahakoğlu. Although Sahakoğlu studied graphic design and has worked in design and advertising, he has at the same time been producing paintings. Absent displays 39 of his paintings and one video work.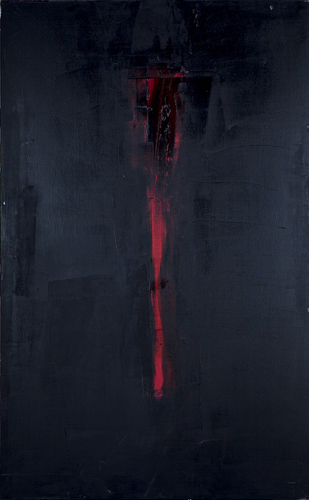 Kirkor Sahakoğlu
Sahakoğlu sums up the exhibition as 'paintings of reticence and absence'. 'These paintings signify a bond that I have established with the ones I have lost. This is why they do not have separate titles. If they did they would be called Artin, Agop, Sarkis, Yeranuş, Hripsime, Boğos. But I prefer to group them all under one name: absent.' The works are for sale. The artist will be present at the exhibition most days, so those interested in pieces can enquire directly with him.
Main image © Iwan Baan (2012), via SALT Galata's Facebook page.
Key: Red – Studio-X, Blue – Tophane-i Amire, Yellow – Istanbul Modern, Green – BAUART, Purple – SALT Galata, Orange – DEPO
Click here to see the interactive map.