We are in the city's gallery hub, Karaköy/Tophane, this week for a plethora of solo shows dealing with far-reaching issues.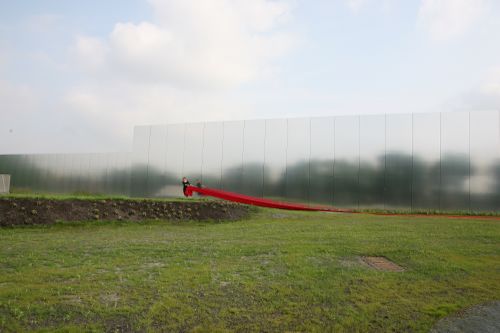 Olga Kisseleva, 'Contre Temps', 2014, video after performance at Louvre Museum, France in 2013
OLGA KISSELEVA'S TIME IS MONEY
Start at Karaköy Square, then take a steep right onto Bankalar Caddesi where at No 2 the Sabancı University's downtown arts and culture centre, Kasa Galeri (main image), is hosting an exhibition by the Russian new media artist Olga Kisseleva, entitled Time is Money.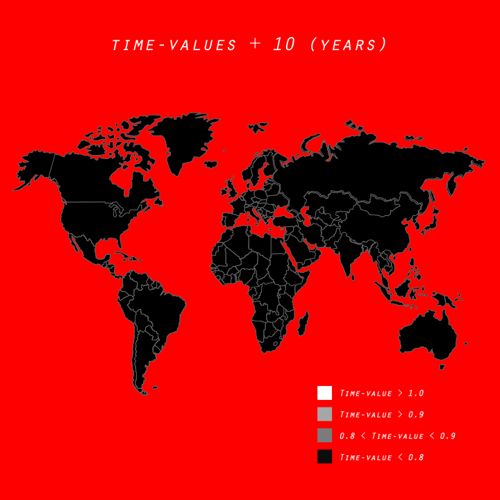 Olga Kisseleva, 'Time Value', 2013, graphic series
Says the gallery's manager, Çağlar Çetin: 'The works have shaken me as they show how we undervalue our time, which we consider totally priceless, in today's capitalist world.' The works are not for sale.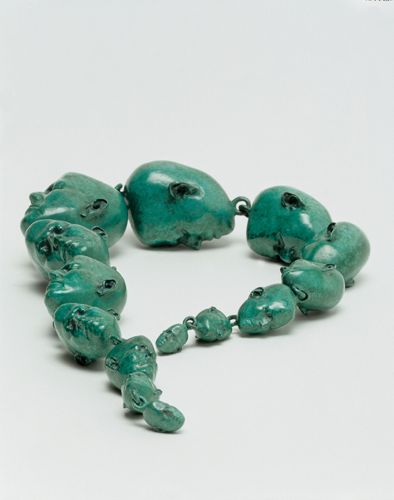 Rona Pondick, 'Worry Beads', 1999–2001, bronze, 3.81 x 5.08 x 60.96 cm
THREE SOLOS
Make your way out onto Kemeraltı Caddesi and head towards the Tophane tram stop. At No 141 the Krampf Gallery is in its last week of displaying three very important names in contemporary art. The renowned American sculptor Rona Pondick, the British artist Marc Quinn and the French designer-cum-installation artist Thierry Dreyfus are showcased over three floors in an exhibition entitled Three Solos. Dreyfus's works are priced at €10,000+, Pondick's at $50,000+ and Quinn's flower paintings are $200,000 to $250,000.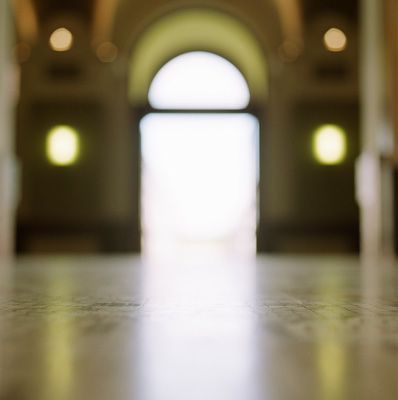 Thierry Dreyfus, 'Haydarpasa', 2010, chromogenic colour print, 80 x 80 cm
The gallery's founder Regis Krampf says: 'We talk about the animal kingdom, the vegetable kingdom, but never about the human kingdom.' In this exhibition, Pondick represents the animal kingdom, Quinn the plant kingdom with a selection of his colourful flower paintings, and Dreyfus the human kingdom. 'Dreyfus is the only one focusing on the man-made; his work is urban. I had fun putting the different works in context with the title, but really the show should be seen as three solo shows.'
TWO FACES OF STRUGGLE
Keep heading towards the Tophane tram stop and inland, at the bottom of Kumbaracı Yokuşu, the steep straight lane leading up to Istiklal, you will find the former tobacco warehouse that now houses DEPO, where the current exhibition is not of contemporary art per se. Curated by Hüseyin Karabey, Two Faces of Struggle brings together photographs and video footage which the young artist Kamuran Erkaçmaz shot over seven months of travelling around Turkey. These powerful images endeavour to bring us face to face with the victims of the 30-year long conflict between the Turkish state and the Kurdistan Workers' Party (PKK).
Cins, 'Desirous moods II', 2013, cut-up, mixed media on board, 50 cm x 54.5 cm
CINS' ERÖR
Backtrack across the park to the next street leading up to Istiklal (directly opposite the Kılıç Ali Paşa complex) Boğazkesen Caddesi. At No 45 the industrial space Mixer has been given a street-art makeover. A mad but colourful mural on the gallery's exterior sets the tone for what is to come: an exhibition of graffiti works by the artist Cins, entitled Erör. Says the gallery's director, Bengü Gün: 'We have been working with Cins for more than a year at Mixer Open Space but he is more known on the streets than within the confines of a gallery. I particularly like the "Desirous Moods" series, which are cut-up collages on a blackboard. Cins's works depict bones, organ parts and skulls and they are all painted in vivid colours, which is the artist's trademark. These collages visualise the thin line between life and death. The skulls in these works are depicted screaming to warn of an impending disaster.' The price range is TL750 to TL7,000.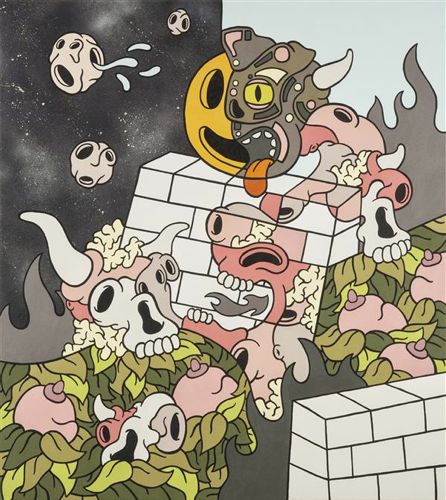 Cins, 'Expectation from the above', 2014, acrylic and spray paint on canvas, 140 cm x 125 cm
The artist himself says: 'It may be wrong to say that the works in this exhibition are all based on a certain theme. Each piece tells its own story. But what they do have in common is that they are all illustrating "ironic and defective" situations that we create ourselves. With my personal visual language I aim to alienate these situations, while drawing the viewer into the story. The organic forms, reminiscent of flesh and bones, are the abstract and figurative states of human beings.'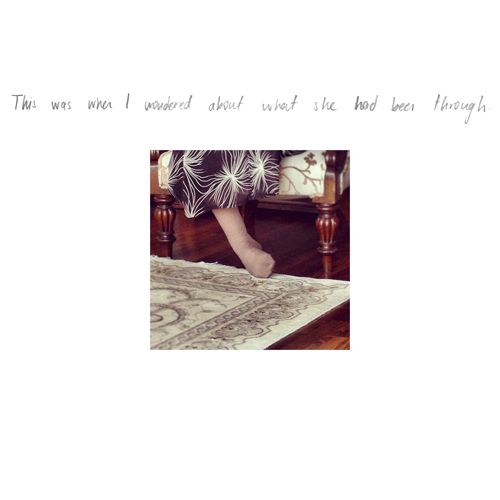 Cemre Yeşil, 'This was when I wondered what she had been through', 25 x 25 cm
CEMRE YEŞIL'S THIS WAS
Across the road at No 76A, Daire is hosting the young Turkish photographer Cemre Yeşil and her series entitled This Was. Says the gallery's founder, Selin Söl: 'I find Cemre's photography very creative and sentimental. There is a human touch to all her photographs and they all seem to tell a different story to the respective spectator. Each person's experience of her photos might be different but the ones that strike a chord with me particularly are "This was when I wondered what she had been through" and "Was this a sign?"' Price ranges from TL500 to TL6,500.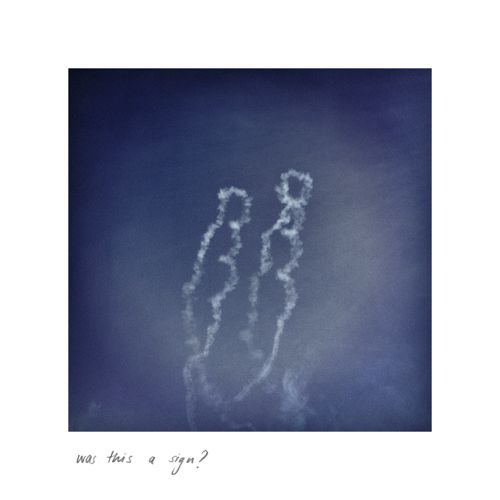 Cemre Yeşil, 'Was this a sign?, 55 x 55 cm
'After I hung my works on the gallery's walls,' Cemre says, 'I realised that my favourite was the one that kind of says goodbye to visitors when they leave the gallery. In a way, it is also my way of saying goodbye to the works I have done. This work doesn't feature a sentence like the rest of the works… but it feels complete.'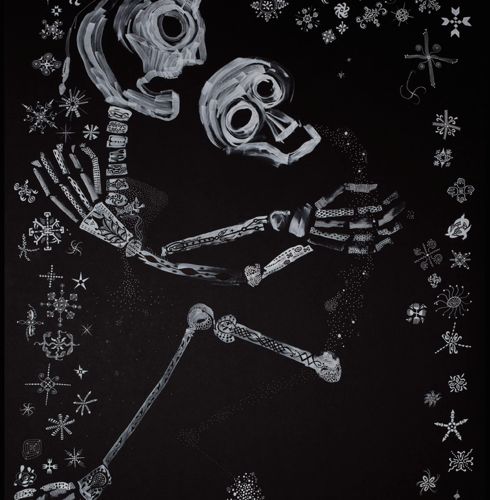 A work by Extrastruggle
EXTRASTRUGGLE'S THERE IS NO GOD IN THE SKY ONLY BIRDS
If you are brave enough to continue the steep climb, Galeri NON, on a side street called Nur-i-Ziya Sokak, is displaying an interesting exhibition of the controversial artist Extrastruggle.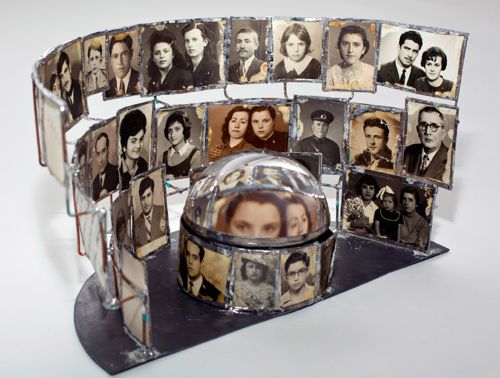 A work by Extrastruggle
In There is no God in the Sky only Birds, the artist presents a collection of conceptual works spanning multiple media that question authority and a controlling government in Turkey's sensitive political climate. Since 1997 the artist's work has set out to tell the biography of Turkey; the country's controversial history and its shaky political past and present. Some powerful stuff indeed. Enquire directly with the gallery for prices.
Main image courtesy of Kasa Galeri's Facebook page.
Key: Blue – Kasa Gallery, Red – Krampf Gallery, Green – DEPO, Yellow – Mixer, Purple – Daire, Magenta – Galeri NON
Click here to see the interactive map.