For our last gallery walk of the season, we are in Istanbul's gallery hub, Karaköy/Tophane, for five diverse group shows.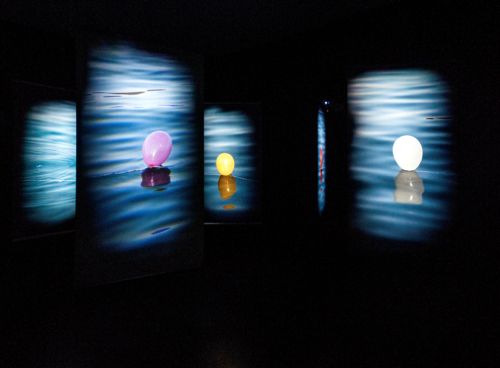 Hale Tenger, 'Balloons on the Sea', 2011, 7-channel, video installation, colour with sound, audio by Serdar Ateşer, 5' 40", courtesy of the artist, Green Art Gallery and Galeri Nev
PLURIVOCALITY
Let's start at Istanbul Modern (main image) on Meclis-i Mebusan Caddesi (visible from the Tophane tram stop), which is offering a new temporary exhibition. In the scope of its 10th anniversary (the museum was founded in 2004 and has since hosted more than 100 exhibitions and welcomed over five million visitors), Istanbul Modern is organising number of events emphasizing its multidisciplinary approach. The first exhibition in the series, Neighbours, concluded in June and focused on storytelling and narratives. The current exhibition, Plurivocality, is the first-ever group exhibition in Turkey to explore the relationship between visual arts and music. Over 40 works from 17 artists of different generations are exhibited and they are all 'precious', says the show's curator, Çelenk Bafra.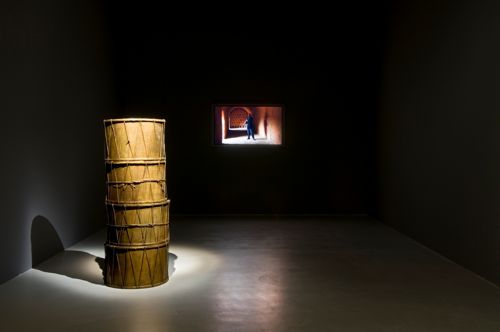 Ergin Çavuşoğlu, 'Quintet without Borders', 2007, five channel video installation, colour with sound, 21' 21", a collaboration with Konstantin Bojanov, courtesy of the artist and Rampa Istanbul
For her video work and the accompanying sculpture (above), Ergin Çavuşoğlu collaborated with the Bulgarian film director Konstantin Bojanov. The artist sets out to question notions such as identity, culture and borders through music performed by five Romany musicians under the lead of the late clarinet virtuoso, Selim Sesler. The emotive work is being exhibited for the first time. Meanwhile, in 'Balloons on the Sea' (above top), Hale Tenger uses a variety of images and music composed by the musician Serdar Ateşer to explore the dilemmas of an individual torn between reality and illusion. Another new work is Nevin Aladağ's three-channel video installation 'Session' (below), commissioned by the Sharjah Biennial in 2013, in which the artist focuses on the interplay of percussion instruments around the city.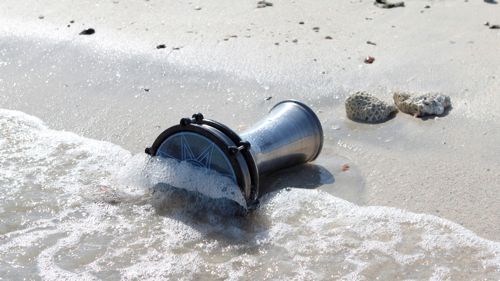 Nevin Aladağ, 'Session', 2013, 3-channel video installation, colour with sound, each: 6', courtesy of the artist, Wentrup Gallery and Rampa Istanbul
'It's hard to determine a single trend or even trends in contemporary art in Turkey or anywhere else,' says Bafra. 'But, in terms of media and aesthetics, large-scale fine art photography and hyperrealist or contemporary abstract paintings seem to be in demand by local collectors these days. The scene is more and more oriented by art fairs and galleries instead of biennials and museums, which was not the case even five years ago. What matters to me most is that the research projects and open archives that engage with the socio-cultural and political history of the country are being fuelled by a young generation of artists/researchers through the initiatives of independent centres.'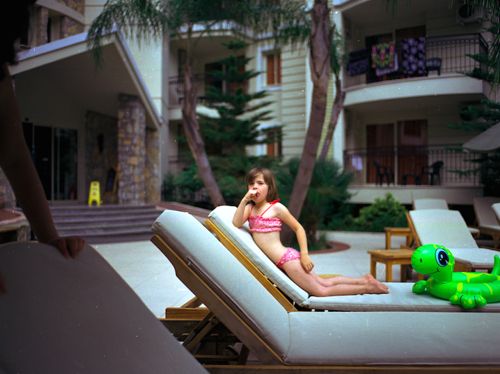 'Nur', 2013, C-Print, 80 x 120 cm
SUMMER COMBO
On parallel Mumhane Caddesi, at No 67, artSümer is hosting a summer exhibition, which is displaying the works of five artists represented by artSümer. Coincidentally – or not – many of the works in Summer Combo have a summery feel: the photographs and paintings show scenes of the beach, use bright colours or have youthful appeal. Please enquire directly with the gallery for prices.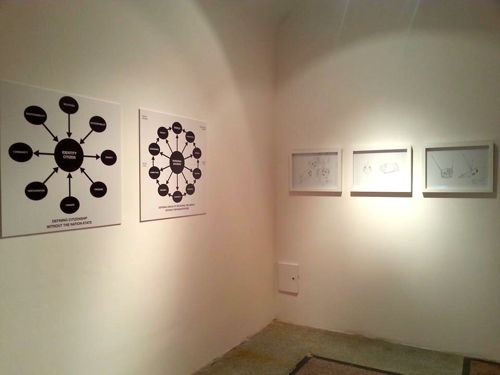 Kasa Galeri, 'Installation view' showing Paolo Cirio's work on the left
OPERA OF LABOUR AND REVOLUTION
Come back onto Kemeraltı Caddesi and head west. When you come to the hustle and bustle of Karaköy Square, take a steep right onto Bankalar Caddesi. At No 2, Sabancı University's downtown arts and culture centre, Kasa Galeri is hosting an interesting group exhibition. An Opera of Labour and Revolution came out as a side project which the co-curator Susanne Jaschko was involved in: a publication entitled Red Art – New Utopias in Data Capitalism, published in May 2014. 'The publication explores what 'red' art could be in today's post-communist, post-utopian world, a world shaken by conflicts engendered by contrary beliefs and ideologies which have little to do with communism. It also looks at 'data capitalism', meaning that is data becoming an object of production and trade,' explains Jaschko.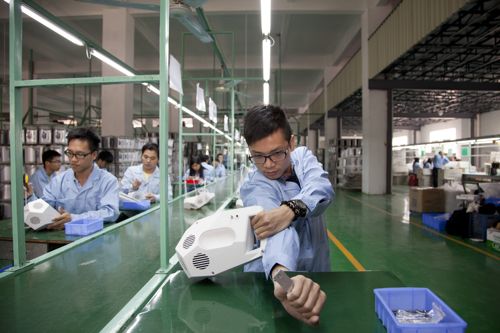 Revital Cohen and Tuur van Balen, '75 Watt', video
Although it is impossible for Jaschko to identify a piece that stands out in the exhibition, she mentions that the above work by the artist duo Revital Cohen and Tuur van Balen was recently acquired by MoMa in New York. Paolo Cirio, whose latest project 'Global Governance' is also being displayed (above top), recently won the Golden Nica of the Arts Electronica.
'If there were such a thing as a trend, I would say it is the increase of film works which attempt to expand the language of both video and cinema,' says Jaschko. 'Often these works are part of a bigger project that might also involve other media such as drawing, sculpture, text or photography. '75 Watt' is one such example. Also more artists are building their artistic practice on the basis of extensive, almost scientific research. Personally, I am interested in exploring participation as a medium in art.'
Sema Özevin, 'Paradoxical Loop', 2013, premium pigment on paper, print application magnet sandwich, 106 x 212 cm
NON-EXISTING IMAGES
Come back down Kemeraltı Caddesi and head back towards the Tophane tram stop. After about a five-minute walk, turn left down Boğazkesen Caddesi, the street which leads all the way to İstiklâl Caddesi. At No 45, Mixer has a show finishing in a few days but starts its new exhibition next Wednesday (July 16) that will run throughout the summer. 'Non-existing images builds its theoretical framework on the multi-layered relationship between the image and the viewer,' says the gallery's manager, Bengü Gün. 'Every work was thoughtfully chosen so it is difficult to name a standout piece,' she continues. 'However, I find Sema Özevin's interactive work appealing. It shows the human body in all its squirms and curves, and the tension within the work reflects on its form.' Prices range between TL500 and TL7,000.
Ömür Alptekin, 'Untitled', 2014, ink on paper, 40 x 30cm
'It is no longer possible to talk about trends in the contemporary art scene because there are no trends,' begins the show's co-curator, Elvin Vural. 'But new media is definitely on the rise.'
Murat Can Kurşun, 'Pink Elephant and Unconscious Analysis – Dream', 2013, 70 x 35 cm
FOCUS 1: FREE ASSOCIATION
Keeping heading up Boğazkesen Caddesi and across the road at No 76, Daire Gallery is hosting the group exhibition, Focus 1: Free Association, which is in its last week. 'The 'Focus' exhibition series gives a chance to select and show works of the artists who send us their portfolios throughout the year,' says the gallery's founder, Selin Söl. 'The first in the series focuses on free association, which coincidentally insinuates freedom of association,' she continues. Söl says she is quite fond of the surrealist photography by Murat Can Kurşun, 'especially considering the recent political turmoil Turkey has gone through in the past year'. Prices range from TL1,250 to TL7,500.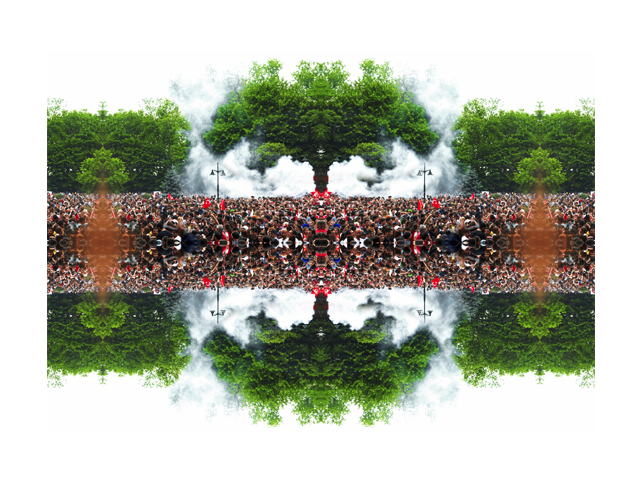 Jacqueline Roditi, 'Gezipark'
Commenting on the trends in the Turkish contemporary art scene, Söl believes digital works are becoming more prolific. The gallery closes after this exhibition and will re-open on August 5.
Main photo courtesy of WikiMedia Commons.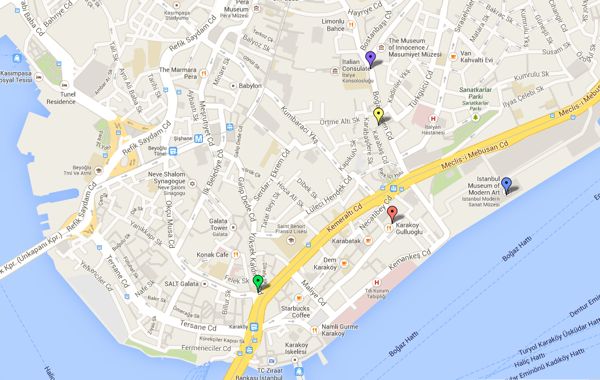 Key: Blue – Istanbul Modern, Red – artSümer, Green – Kasa Galeri, Yellow – Mixer, Purple – Daire Gallery
Click here for the interactive map.