After the summer hiatus, galleries are opening up for an exciting new season, and that means our gallery walks are back. We begin in the gallery hub of Tophane for our first walk of the season.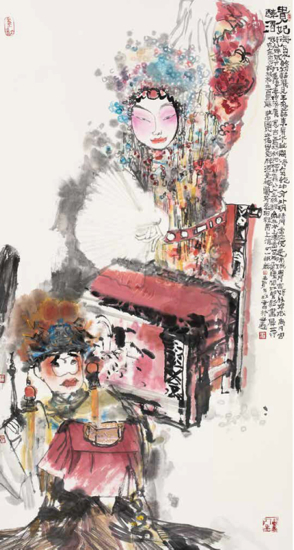 Ma Shulin, 'Beautiful Drunk'
SPIRIT IN INK
Start at the cavernous Ottoman arsenal, MSFAU Tophane-i Amire CAC, opposite the Tophane tram stop, where the walls are adorned with ink paintings from contemporary Chinese artists in an exhibition entitled Spirit in Ink. Organised in collaboration with the National Art Museum of China, the 48 works on display depict landscapes and the people of China and the surrounding region. The craftsmanship is nothing short of stunning.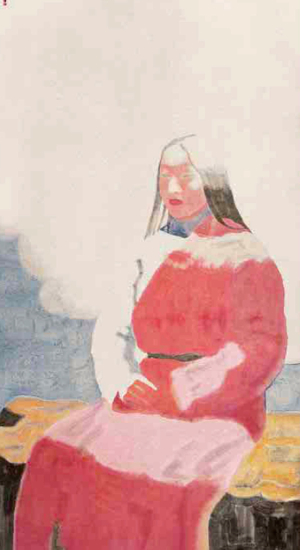 Tian Liming, 'Sunlit Plateau'
Looking ahead, audiences have a Classic Islamic Arts exhibition to look forward to in February 2015, a Mimar Sinan Age exhibition in April and an show of paintings and sculptures from the Russian Art Academy in June.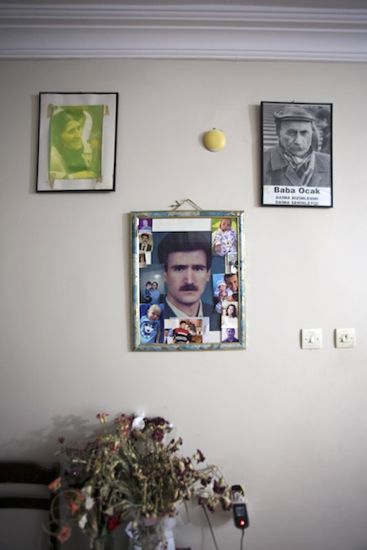 Aylin Tekiner, 'On the Wall', 2014, photography and audio installation, photo: Fatih Pınar
MOBILISING MEMORY: WOMEN WITNESSING
Head down Meclis-i Mebusan Caddesi towards the Tophane tram stop. Take a right into Lüleciler Caddesi and head for DEPO, a former tobacco factory, now a four-storey art space known for its research-based exhibitions. The current show, Mobilising Memory: Women Witnessing, is organised within the scope of the Women Creating Change Initiative from the Columbia University's Center for the Study of Social Difference, the second meeting of which is taking place in Istanbul this month (the previous one was held in Santiago in December). The exhibition features works by international female artists and activists who explore war, violence, gender and memory in their work.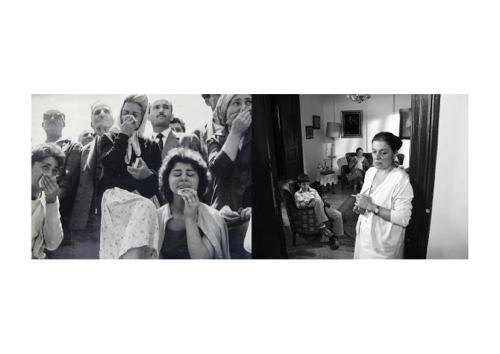 Gülsün Karamustafa, 'Memory of a Square', 2005, double channel video
The curators, Işın Önol and Ayşe Gül Altınay, tell me: 'The featured artists reinterpret the concept of memory in innovative ways. They explore the different "acts of witness" – performances, photography, protests, etc – and show how these can provide alternative histories to official archives, memorials and museums. Some artists reflect on what the media talks about, while others act as the media themselves. The artists bring to the forefront not only the violent crimes committed against women, but also the lives and communities that have survived. By honouring those lives and bringing them out of oblivion, the artists also reclaim women's practices such as dance, song and embroidery, and show their political resonance.'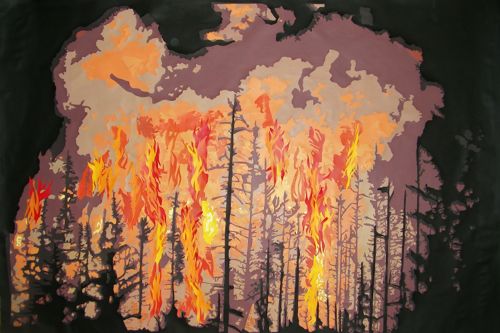 Sema Kayaönü, 'Another Story', 2014, paper and acrylic
SEMA KAYAÖNÜ'S EVERYTHING IS FAMILIAR TO US
On parallel Boğazkesen Caddesi, the long steep street heading all the way to İstiklâl Caddesi, Daire Gallery, at No 76A, will open a solo exhibition of the Izmir-based artist Sema Kayaönü this Friday (September 11). In Everything is Familiar to Us, Kayaönü presents her latest works, produced using the paper-cutting technique and acrylic. 'Concentrating on city life and how city folk navigate through daily life, Kayaönü threads the traditional art "kat'ı" and reinterprets it in a contemporary way. The result is collages of photographic images in vivid colours,' says the gallery's founder, Selin Söl.
Looking ahead, Daire will participate in the Contemporary Istanbul fair in November. 'And as always, we will be promoting emerging Turkish artists by continuing to host their first solo exhibitions,' adds Söl.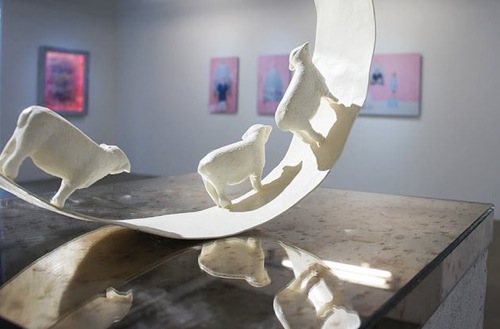 One of the works in the 'Anomaly' exhibition
ANOMALY
Next door, PG Art is opening the season with a group exhibition of the gallery's five represented artists. In Anomaly, they present humorous, tragi-comic and ironic works which distort the historical information of the artists' own biographies, or constitute a reality through complete fantasy. Using a variety of mediums, the artists comment on personal narration in the process of perception and interpretation.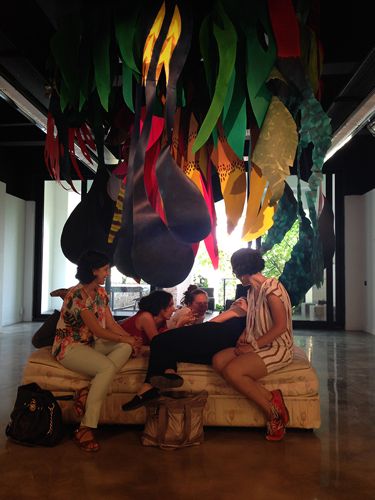 The 'Florikultur' installation
CAMILA ROCHA'S RHIZOME
A steepish climb up the street, on a side street on your left called Nur-i Ziya Sokak, you will find Galeri NON, which is hosting Camila Rocha's highly conceptual 'Florikultur' installation in an exhibition entitled Rhizome. First displayed on Sıraselviler Caddesi in nearby Cihangir, these colourful, suspended plants pose questions about space and perception. Stop by if you're in the area and take a break on the sofa positioned beneath the work.
Main image from WikiMedia Commons.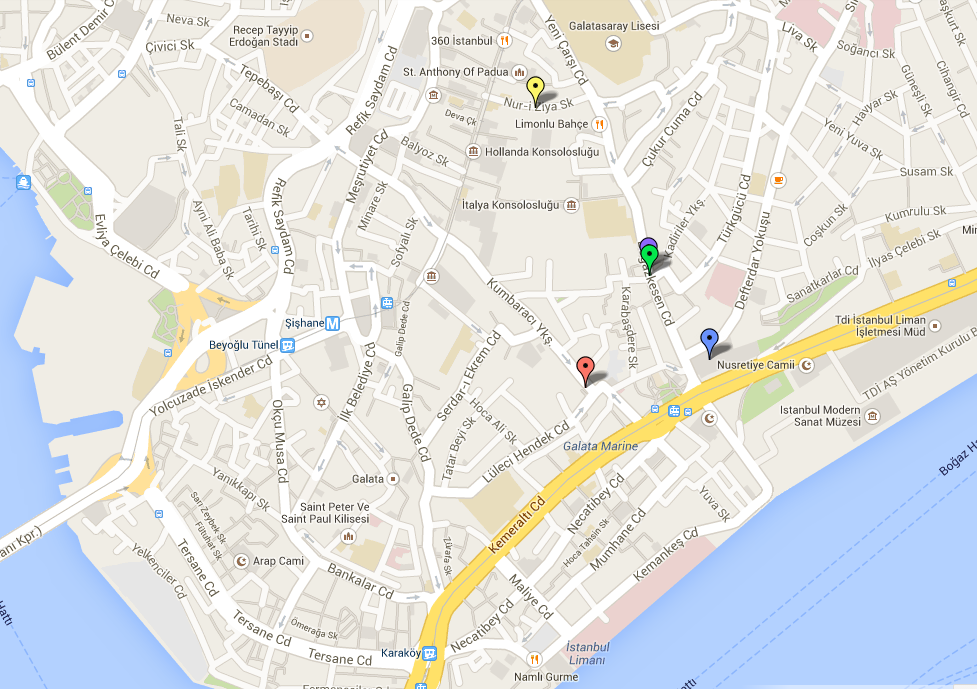 Key: Blue – Tophane-i Amire, Red – DEPO, Green – Daire, Purple – PG Art, Yellow – Galeri NON
Click here for the interactive map.