For our first gallery walk of 2015 we are in Nişantaşı, the city's original gallery hub, for a jam-packed walk to warm up your winter. Most of the galleries are hosting group shows or solo shows of important Turkish artists. A running theme is experimental photography, or photography combined with other disciplines (and there's currently an exhibition of a pioneering artist in this field, Şahin Kaygun, at the Istanbul Modern).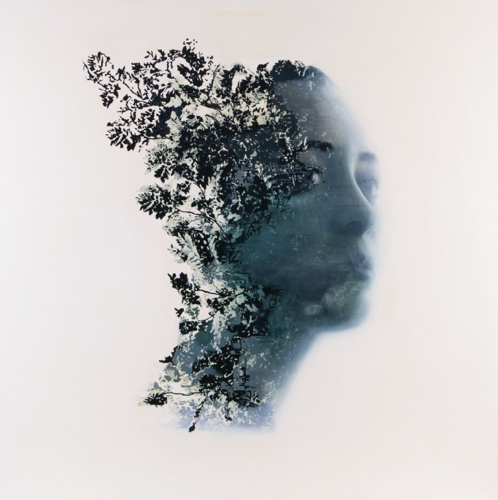 Şifa Girinci, 'Progress – I', 2014, oil on canvas, 100 x 100 cm
PARDON, WHICH FLOOR?
Start on Mim Kemal Öke Caddesi, where the elegant Merkur Gallery at No 12 will open a new group exhibition this Saturday (January 10). The young curators, Melike Bayık and Mergüze Günay, explore globalisation and the city from a contemporary art perspective in Pardon, which floor?. Through a number of disciplines, the participating artists look at transformations of cityscapes and in nature – a popular subject with Turkish artists these days. There's poignant photography from Volkan Kızıltunç and Murat Germen, witty mixed media works by Saliha Yılmaz, Şifa Girinci's unusual portraits, and much more. Please enquire directly with the gallery for prices.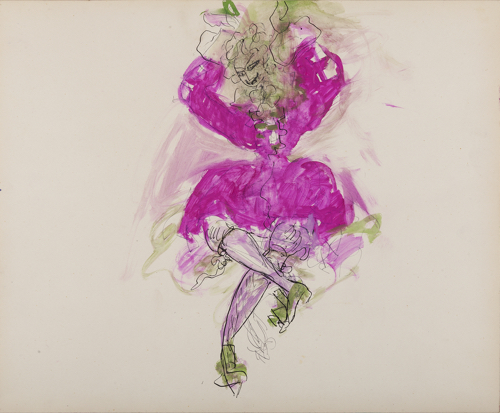 Fahrelnissa Zeid
FAHRELNISSA ZEID
On parallel Abdi İpekçi Caddesi, the city's luxury shopping headquarters, the always excellent Dirimart at No 7 is starting off the year with a homage to one of Turkey's most important female artists, Fahrelnissa Zeid.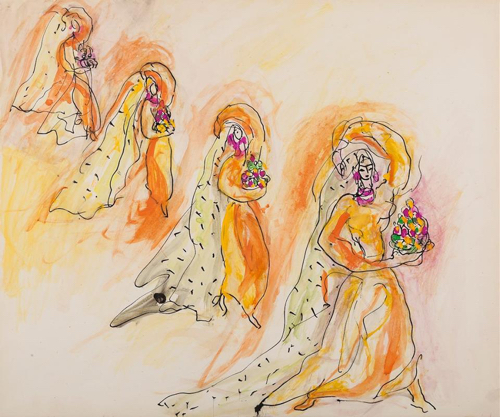 Fahrelnissa Zeid
Zeid (1905–91) was born on Büyükada into an eccentric Istanbul family and married into the Jordanian Royal family without ever giving up her artistic calling. She became celebrated for her wonderfully whimsical and colourful works blending elements of Islamic and Byzantine symbolism with abstract art. This show displays more than 60 of her drawings, many exhibited for the first time. Unfortunately, they are all from private collections and are not for sale.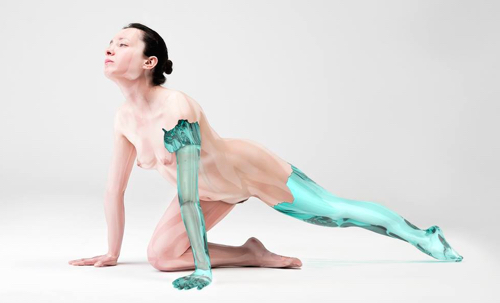 A work as part of the exhibition
TRANSPARENCY OF EVIL OR LOOKING TO THE OTHER
Further down, the veteran Kare Gallery at No 22 is hosting Transparency of Evil or Looking to the Other, a group exhibition exploring the themes of good, evil and the 'other'. As usual, the gallery is staging a thoroughly conceptual show, where artists explore these subjects in disciplines ranging from painting and drawing to photography and mixed-media works. Please enquire directly with the gallery for prices.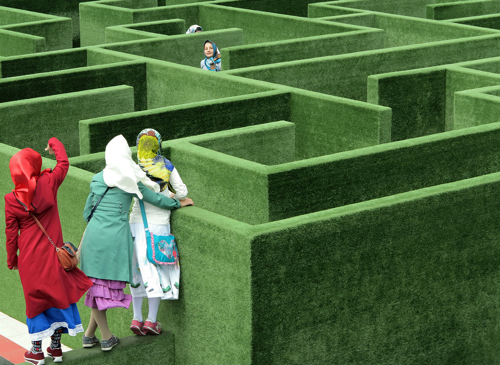 Ali Bilge Akkaya, '1G1', fine art print, 2014, 45 x 60 cm
ALI BILGE AKKAYA'S ONE
X-ist, in the basement of No 42 – committed to discovering young talent – is hosting the first solo show of the young photographer, Ali Bilge Akkaya, a graduate of both Yeditepe University and the prestigious Central Saint Martins college of art and design in London.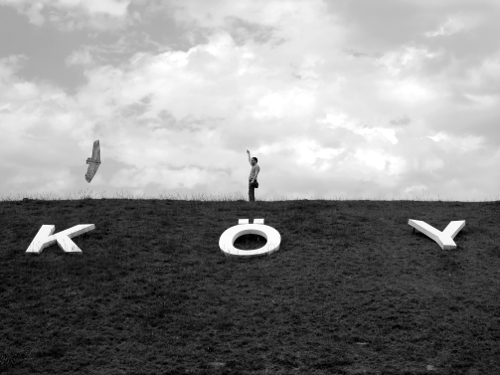 Ali Bilge Akkaya, '1C', diasec, 2014, 45 x 61.5 cm
Akkaya's beautiful photographs, resembling film stills, may look staged but in fact are totally spontaneous. The artist endeavours to create unfamiliar spaces in everyday scenes by focusing on perfect symmetry. If you are looking for a young artist to invest in, this may be the One. Prices range between €1,000 and €3,000.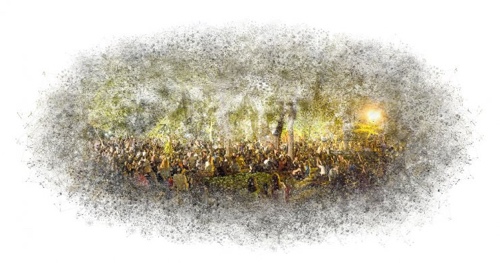 Ali Alışır
ALI ALIŞIR'S VIRTUAL LANDSCAPES
Make your way to the perpendicular Teşvikiye Caddesi, where more surreal works examining the ways people treat nature await. At No 45, Bozlu Art Project displays the Virtual Landscapes of Ali Alışır. Alışır has developed a unique artistic language combining photography and painting, and many of the works in this exhibition fuse natural and digital landscapes, producing uniquely profound works. Please enquire directly with gallery for prices.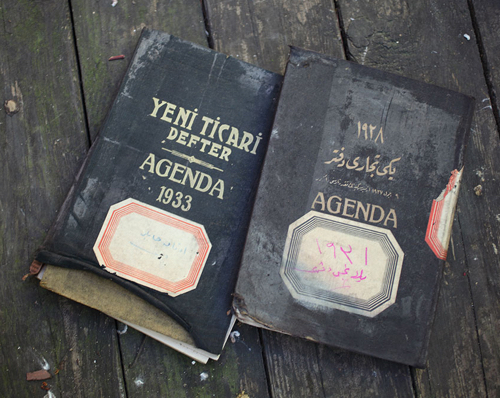 Ece agenda
ECE AGENDA
For something a bit different, make your way to Maçka Caddesi, where Milli Reasürans Gallery (main image) at No 35 is hosting a fascinating research exhibition. Ece Agenda traces the century-old history of the iconic Ece Ajandası diary.
First published in 1910 under the name 'Muhtıra' and renamed 'Ece' in 1932, the agenda was published alongside the most significant markers of 20th-century history in Turkey: the decay of the Ottoman Empire and the founding of the Republic, two world wars, and various economic and social depressions. The diary has been on millions of people's desks, from famous writers and intellectuals, to politicians and businessmen. This exhibition paints the rich history of the diary through photographs, documents and actual samples which belonged to renowned intellectuals, such as Yakup Kadri Karaosmanoğlu and Füsun Erbulak. The works are not for sale.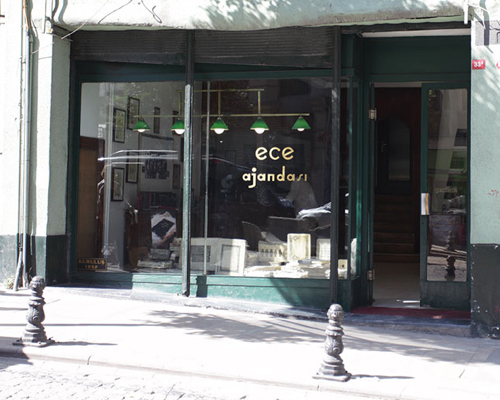 Ece agenda
You can pick up your very own Ece Agenda at Afitap in Karaköy.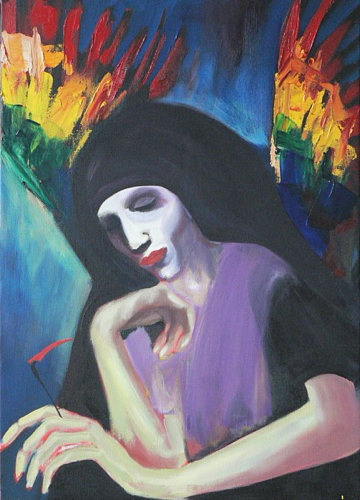 Ertuğrul Tuna, 'Grim Reaper', 50 x 70 cm
ERTUĞRUL TUNA'S PAREIDOLIA
Further down at No 29, pop into the intimate Galeri Eksen to admire paintings by the Turkish artist Ertuğrul Tuna, who explores gloomy subjects in Pareidolia. Prices range between TL2,000 and TL 15,000.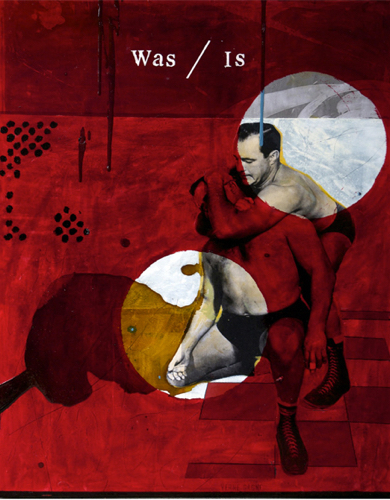 Ayline Olukman, 'Was Is', 2011
INTENTIONAL OVERDOSE
A new addition to our walks is ALAN Istanbul's new art and culture space, Overthose, at No 16, which is launching with a group exhibition of some very fine artists. Intentional Overdose brings together artists creating works of striking visual quality in terms of colour, texture, composition and technique, with the aim of giving viewers an unsettling experience.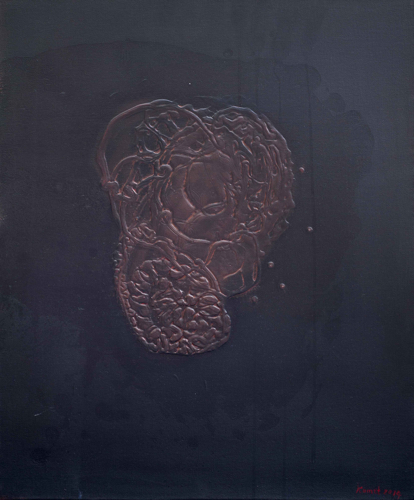 Komet, 'My secret'
There are colourful sculptures resembling planets by Ardan Özmenoğlu, mixed media portraits by Halil Vurucuoğlu, more works combining photography and other disciplines from Ayline Olukman, a mysterious textured work by the great Komet, and much more. Prices range between $3,500 and $25,000.
Alain Darré, 'Psychedelic Sargantana', 100 x 150 cm
ALAIN DARRÉ'S TRANSFIGRATION
If you still have it in you, the chic design space SODA, further afield at Şakayık Sokak No 37, is hosting the first solo exhibition in Istanbul of the French photographer, Alain Darré. Transfiguration showcases Darré's photos, which don't look like photos at all. With their psychedelic colours and experimental techniques, they resemble abstract paintings. Prices range from €4,000 to €6,000.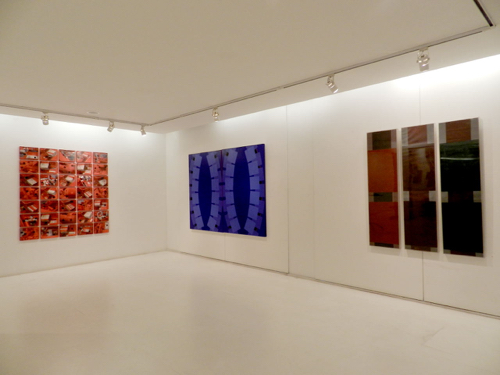 Exhibition view
SABAHAT ÇIKINTAŞ'S DE-SIF-RE
Even further afield, another veteran gallery, Mine Art Gallery, hidden in an apartment building on Prof Dr Müfide Küley Sokak, is displaying the well-known Turkish artist Sabahat Çıkıntaş. In her oeuvre, spanning painting, video, installation and even costume design, the artist is concerned with pattern and colour, which can be observed in this show entitled de-SIF-re. Please enquire directly with the gallery for prices.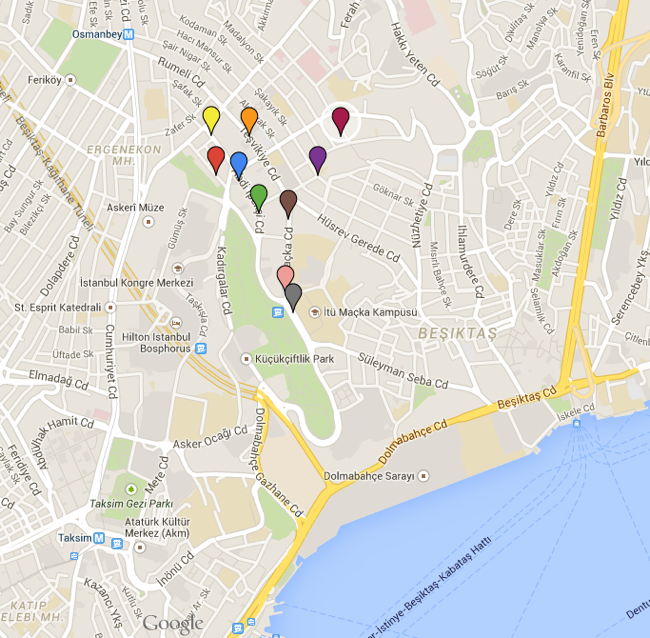 Key: Red – Merkur, Yellow – Dirimart, Blue – Kare Gallery, Green – x-ist, Orange – Bozlu Art Project, Brown – Milli Reasürans Art Gallery, Pink – Galeri Eksen, Grey ¬– Overthose, Purple – SODA, Magenta – Mine Sanat
Click here for the interactive map.