We are in Nişantaşı this week for a gallery walk of three solo shows, one duo show and one group show. There is a concentration on paintings, sculptures and figurative works in this walk.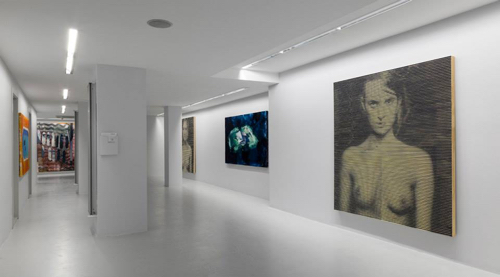 Exhibition view
DIRK SKREBER'S OBSERVE
Let's start on the fashionable Abdi İpekçi Caddesi where Dirimart at No 7 is hosting the first solo show in Turkey of the acclaimed German artist Dirk Skreber.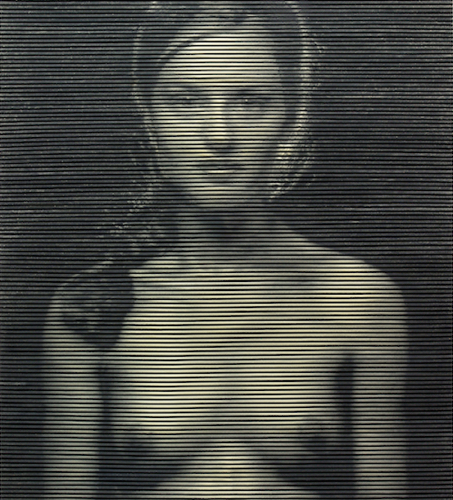 Dirk Skreber, 'Rakhel', 2013, foam tape on laminated wood, 200 x 181 cm
Although mostly known for his car crash sculptures and works exploring catastrophes, in Observe, Skreber presents a series of female nudes, made with his signature style of picking through strips of foam rubber on wood, as well as a selection of works on canvas. Please enquire directly with the gallery for prices.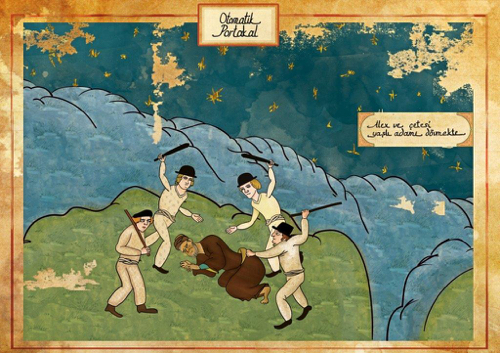 Murat Palta, 'A Clockwork Orange'
MURAT PALTA'S DEPICTIONS OF WHITE SCREEN
Further down at No 42, x-ist is hosting the first solo show of the young artist Murat Palta. Palta turns famous (and infamous) scenes from Hollywood and Turkish films into Ottoman miniatures that were popularised in the 16th century. Kubrick's classics such as A Clockwork Orange and The Shining are presented alongside gangster film such as Goodfellas and Scarface, as well as cult Turkish movies such as Yavuz Turgul's Eskiya (The Bandit).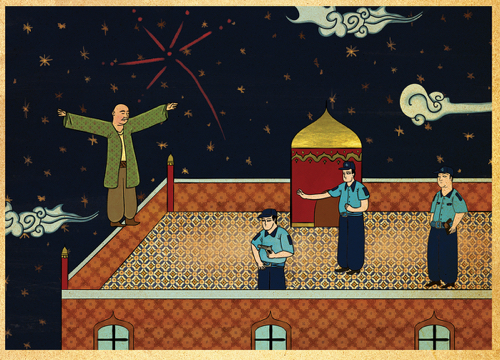 Murat Palta, 'Eskiya/The Bandit'
Having become popular in the digital arena and hosting a successful show at the Civic Museum of Bagnacavallo in Italy last year, Palta shows his latest series of miniature cinema scenes, Depictions of White Screen, to Istanbul audiences. These meticulously detailed, gorgeous pieces are priced at €2,750 each.
Utku Dervent, 'Stalemate', 2014, acrylic on canvas, 120 x 120cm
İLKER YARDIMCI AND UTKU DERVENT'S BEING THERE
Make your way to parallel Teşvikiye Caddesi through the narrow Atiye Sokak and find Bozlu Art Project at No 35 (opposite the monstrous City's shopping complex). The gallery is showcasing İlker Yardımcı's chrome sculptures and Utku Dervent's colourful, geometric paintings in Being There. Referencing Jerzy Kosiński's novel of the same name, the show highlights the artists' stylistic similarities and explores concepts such as timelessness, perception and reality.
İlker Yardımcı, 'Lyrical Message I', 2012, aluminium, 95 x 92 x 65cm
The exhibition also emphasises that every work that leaves an artist's workshop is open to different perspectives and meanings with each observer it comes across. Please enquire directly with the gallery for prices.
Gazi Sansoy' Dangerous Crossing', 2012, oil on canvas, 125 x 151 cm
Two parallel streets away, on Şakayık Sokak, a new addition to our walks, Türker Art at No 43 (main image) is hosting a group exhibition entitled Art Attack 'Master Works'. Figurative works by both master and emerging artists are showcased. There are photorealistic, abstract and surrealist paintings from different periods and produced in different patterns, styles and colours.
Devrim Erbil, 'Red Istanbul', 2012, oil on canvas, 90 x 140 cm
Works range from Gazi Sansoy's outstanding example of pop-art and contemporary miniature, not dissimilar from Murat Palpa's work; Devrim Erbil bloody depiction of Istanbul, 'Red Istanbul'; Zeynep Solakoğlu's vibrantly coloured piece 'Swanika Land' inspired by mythological fairy tales and myths; Iranian artist Hemad Javadzade's emotional work 'Ruby and the Swan'; Malik Bulut's marble statue; Serdar Akkılıç's latest 'Messenger' series; as well as works by Komet, Mustafa Horasan, Mehmet Uygun and Bubi. Prices range from TL5,000 to TL35,000.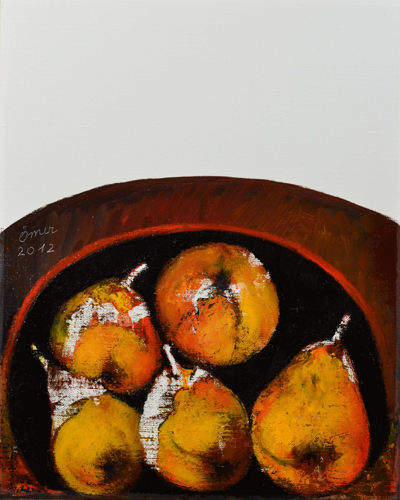 Ömer Kaleşi
ÖMER KALEŞI
On the next parallel street, Prof Dr Orhan Ersek Sokak at No 14, TEM Gallery is showing the paintings of the veteran artist, Ömer Kaleşi.
The gallery's owner, Besi Cecan, calls Kaleşi 'one of the best Turkish artists'. Working with him for the last 29 years, Cecan describes him as 'pure, sincere and a great painter'.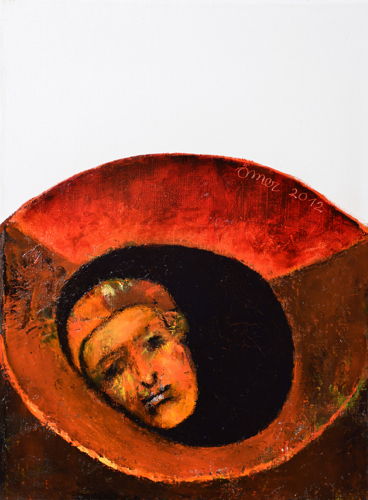 Ömer Kaleşi
Migrating to Turkey from the former Yugoslavia (where he was born) in the 1950s, Kaleşi's education under the great Bedri Rahmi Eyüboğlu is evident – he produces dramatic abstract works in his signature colours of reds, blacks and burnt yellows. His works have been sold in more than 15 countries such as the USA, France, Austria, Belgium, Holland and Italy, to name a few. Prices range from TL 8,900 to TL66,500.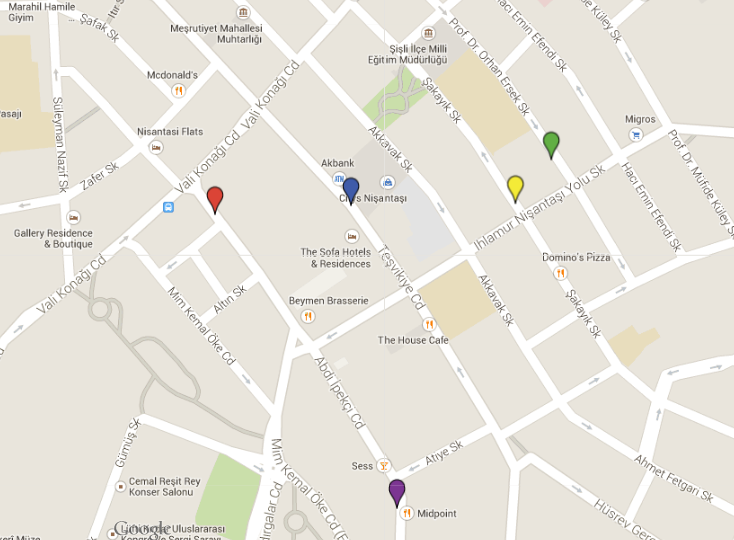 Key: Red – Dirimart, Purple – x-ist, Blue – Bozlu Art Project, Yellow – Türker Art, Green – TEM Art Gallery
Click here for interactive map.