In this first section of our two-part Nişantaşı walk we visit six galleries hosting solo and group shows, comprising painting, photography and mixed media works.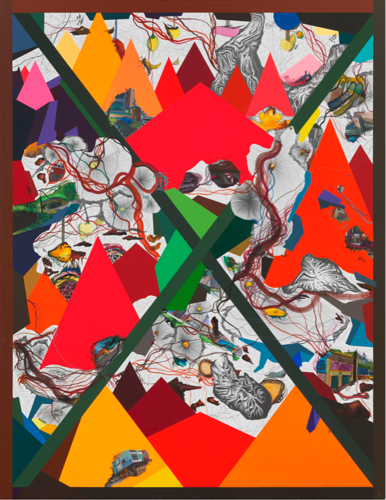 Franz Ackermann, 'Bohol', 2012, mixed media on dibond, 195 x 150 cm
GROUP EXHIBITION
Let's start on Abdi İpekçi Caddesi, where Dirimart at No 7 is hosting a Group Exhibition of work from the gallery's artists – mostly paintings and mixed-media works. One standout piece is the above mad'n'colourful work by the German painter and installation artist Franz Ackermann. Please enquire directly with the gallery for prices.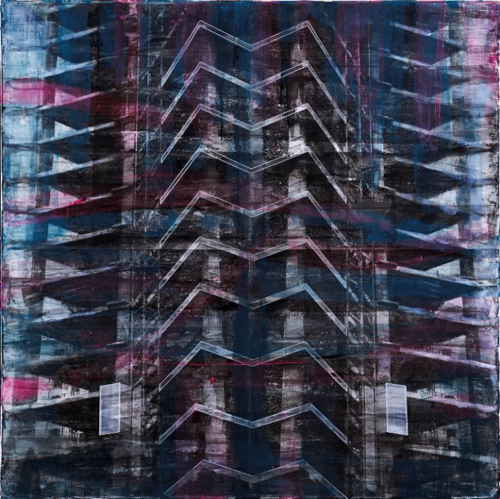 Semih Zeki, 'Gross Layers', 2014, 140 x 140 cm
SEMIH ZEKI'S GROSS LAYERS
On parallel Teşvikiye Caddesi, Bozlu Art Project at No 45 is hosting Semih Zeki's solo show, Gross Layers. The Bolu-born artist is interested in the way architectural structures become iconified in our everyday lives. He says: 'Each layer comes on top of the previous one and changes or reduces its effect by covering it. In this way, I'm trying to draw parallels with images fed to us daily by mass media.'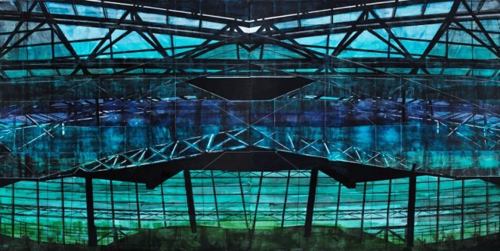 Semih Zeki, 'Gross Layers', 2014
The resulting works – kaleidoscopic paintings with strong colour palates – appear like optical illusions. Please enquire directly with the gallery for prices.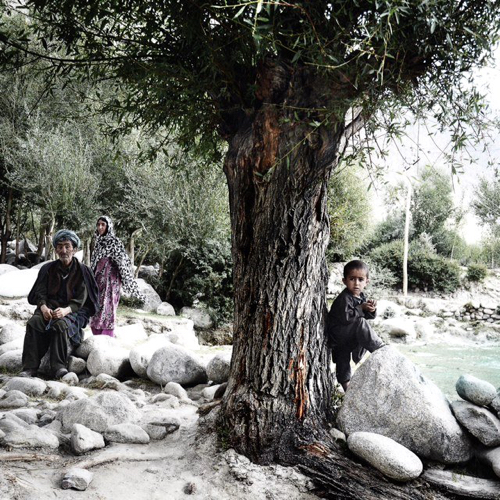 A work in the exhibition
WAKHAN
Across the road, Galeri Işık (main image) at No 6 is in its last week of hosting Wakhan, a collection of photographs of the stunning but savage landscape and people of the Wakhan Corridor, a strip of land in the far northeast of Afghanistan. The area borders Tajikistan, Pakistan and Western China, and is wedged between the Pamirs to the north and the Hindu Kush mountains to the south. Thanks to its location, the Wakhan Corridor became a major trading route for those travelling the Silk Road to China. Works by five photographers from the Photographs Without Borders collective are showcased, including the renowned Turkish mountain climber, documentary maker and photographer, Nasuh Mahruki.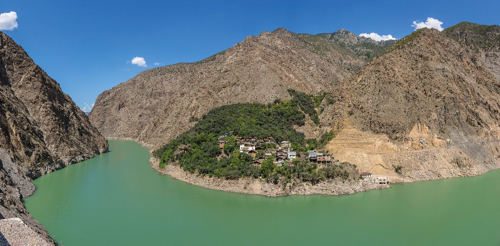 Murat Germen, image showing the construction of a dam in Yusufeli, Artvin province
MURAT GERMEN'S 5%
Head towards the Teşvikiye Mosque and when the road splits (the intersection where the statue of Hüsrev Gerede stands), take a right into Maçka Caddesi. At No 35 Milli Reasürans Gallery is hosting a photography exhibition of Murat Germen. Germen, a professor of art, photography and new media at Sabancı University, is particularly fascinated with the perpetual transformation of the environment and urban centres.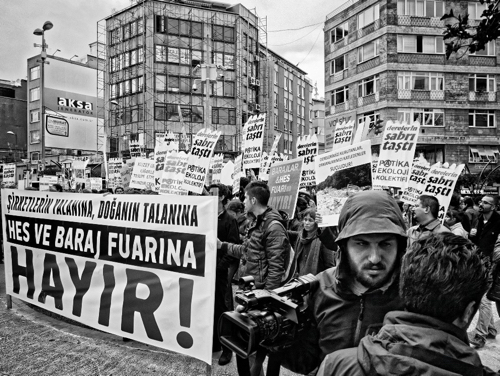 Murat Germen, HES protest, which took place in Kadıköy, September 2014

The show explores the value of water and the way that Turkey's 1,000+ hydroelectric power plants compromise villages built on the banks of rivers and streams. The exhibition's title, 5%, refers to the percentage of overall world energy consumption provided by hydroelectric energy. The photographs aim to highlight the fact that whereas the pros of hydroelectric energy are minimal, the cons are massive, contributing to the collapse of local ecosystems, the loss of fertile land, an increase in warmth and humidity, and the loss of homes due to forced migration. The images are beautifully photographed and well laid out and the subject matter is important, making this an exhibition not to be missed. The works are not for sale.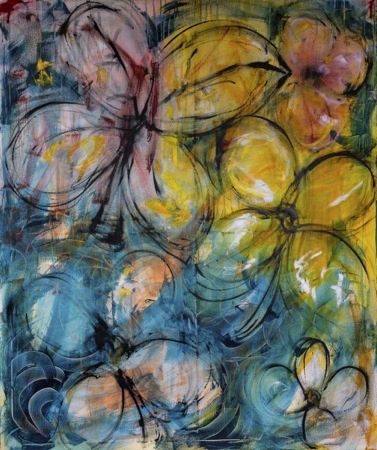 Oya Özer, 'Leaf clover'
OYA ÖZER
A little further down, at No 29, Galeri Eksen is opening a new exhibition this Wednesday (April 1) showcasing new paintings by Oya Özer. In this series, the artist explores the history, meaning and cultural significance of talismans. Özer is known for using interesting colours and free brushstrokes to produce deeply personal works.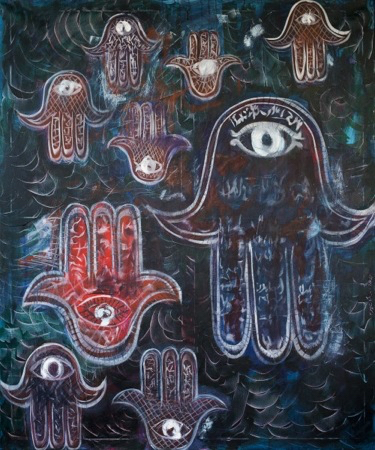 Oya Özer, 'Fatima's Hand'
Collectors should pay attention to the paintings of snakes, peacocks, eyes, fish, ladybirds, Fatima's hand, as well as the Abracadabra paintings. Prices range from TL10,000 to TL20,000.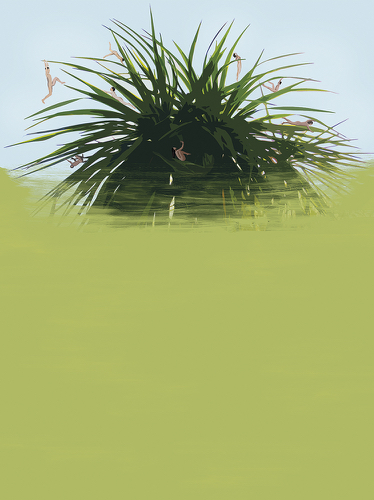 Özlem Paker, 'Perpetual Voyage 4', 2015, mixed media on canvas, 147 x 110 cm
ÖZLEM PAKER'S PERPETUAL VOYAGE
Further afield on Şakayık Sokak, Türker Art at No 43 is hosting a solo show from the multimedia artist, Özlem Paker. In the exhibition, entitled Perpetual Voyage, the artist combines photographic elements with paint in order to depict details from nature.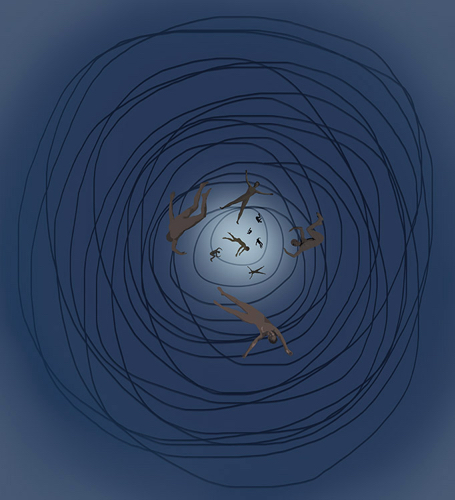 Özlem Paker, 'Perpetual Voyage 8', 2015, mixed media on canvas, 110 x 100 cm

Paker is known for creating a rhythm of repetitions, patterns, angles and grids in geometrical and organic forms. Standout works include photographic collages which create the illusion of being in motion. Brightly coloured works on canvas are also highlights. Prices range from $1,500 to $8,800.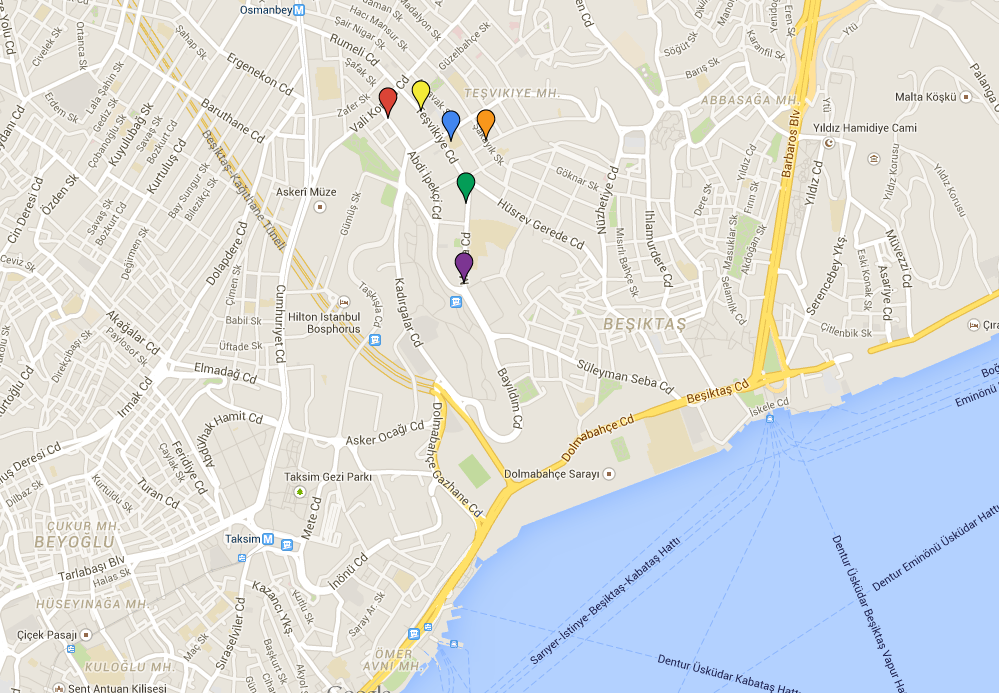 Key: Red – Dirimart, Yellow – Bozlu Art Project, Blue – Galeri Işık, Green – Milli Reasürans Gallery, Purple – Galeri Eksen, Orange – Türker Art
Click here for interactive map.