On the second part of our Nişantaşı walk we visit another six galleries offering solo shows of artists working in the disciplines of painting, sculpture, photography and design. Up for grabs are elegant wood sculptures, abstract mixed media on wood, unusual interior products and more. The seventh and final stop is at Mine Sanat, hosting a group exhibition to celebrate its 30th birthday (above).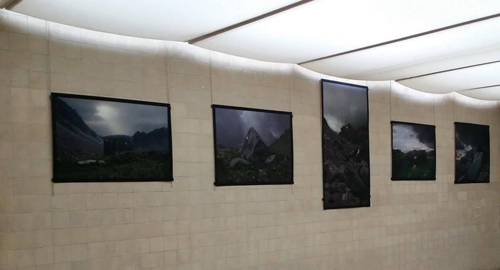 Exhibition view
ART RINGGER'S THE SECRET LIFE OF STONES
Start on Mim Kemal Öke Caddesi. Opposite Maçka Park and near the Istanbul Technical University, Maçka Sanat at No 31 is showing photographs by the Swiss-born photographer Art Ringger, in The Secret Life of Stones. Moody and dramatic, these are sure to be a hit with nature lovers. Please enquire directly with the gallery for prices.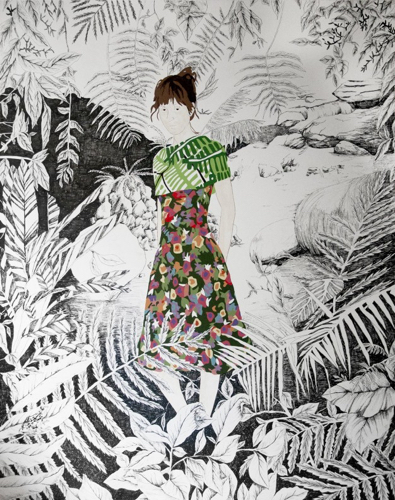 Bahar Oganer, 'Great Love', 2015, mixed media on canvas, 185 x 150 cm
BAHAR OGANER'S YOU'VE GOT A MESSAGE
More for nature lovers at Merkur at No 12, where a new exhibition opens this Thursday (April 9). In You've Got a Message the young artist Bahar Oganer presents her large-format mixed-media works showing colourful female figures in monochrome natural landscapes. Prices range from TL20,000 to TL30,000.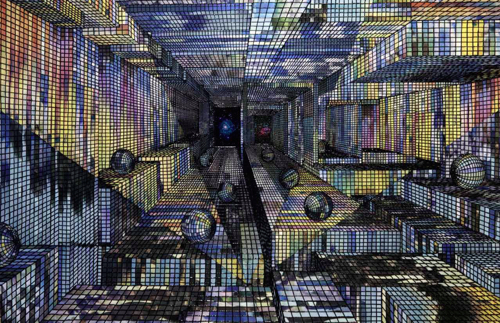 Monika Bulanda, 'Parallel Beings', 2015, mixed media on wood, 100 x 147 cm
MONIKA BULANDA'S WATCHING THE UNKNOWN
On parallel Abdi İpekçi Caddesi, Kare Gallery at No 22 opens a new exhibition tomorrow (April 7) by the Polish-born multi-disciplinary artist and musician Monika Bulanda. In Watching the Unknown, the artist's new series encourages audiences to question reality.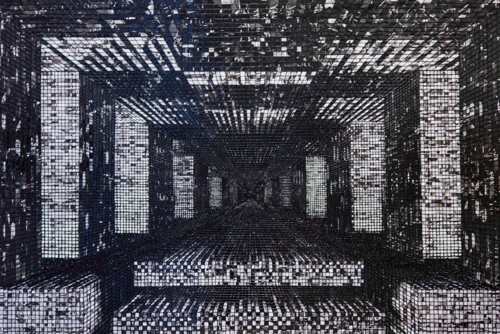 Monika Bulanda, 'Simetric beings', 2014, mixed media on wood, 100 x 147 cm
Known for her unique paintings which appear to be in 3D, in this series we are presented with detailed, futuristic-looking images inspired by structures in modern architecture. Prices range from TL2,500 to TL18,000.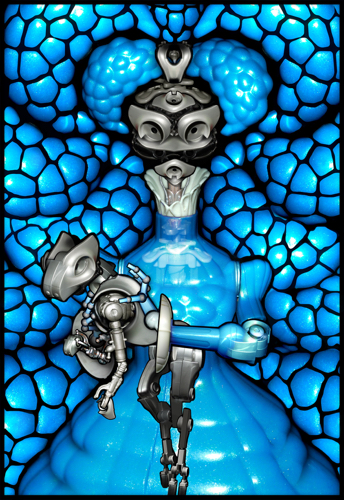 Ansen, 'The Motherland', 2015, 120 x 82 cm
ANSEN'S NO(IR)LAND
Further down, x-ist at No 42 opens a new show, No(ir)land, by Ansen this Thursday, described as the artist's 'childhood imagination meeting his adult consciousness'.
Ansen is known for playing with socio-political subtexts in witty works that weave in historical events, using a variety of mediums. For this exhibition, however, he has delved into his childhood to explore bitter-sweet disappointment (for example, the way encyclopaedic illustrations transform into harsh realities when experienced in real life).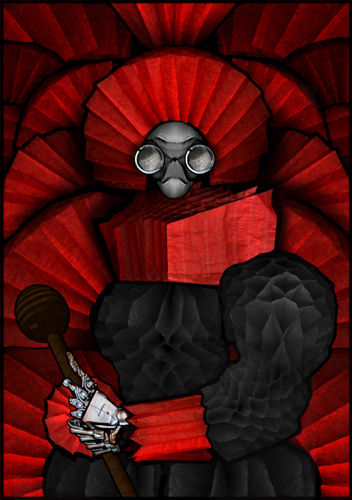 Ansen, 'The Homeland', 2015, 120 x 84 cm
All Ansen's works are exceptional, but two standouts are lightboxes which can be interpreted as contemporary versions of stained glass (above). Prices range from €14,000 to €23,000.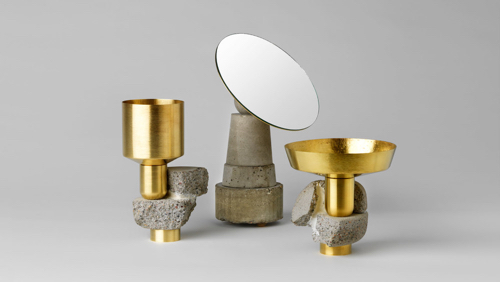 David Taylor
DAVID TAYLOR'S TAKING SHAPE
Make your way to parallel Teşvikiye Caddesi, and then to perpendicular Osman F Seden Sokak. Now turn left into the second street you come across, Şakayık Sokak. SODA, at No 37 – which aims to showcase the best examples of the contemporary design scene from both Turkish and international artists – is hosting the first solo show in Istanbul by the Scottish designer and silversmith David Taylor.
David Taylor
In Taking Shape, the artist's signature brand of ingenious guerilla-art is showcased. Junk meets elegance in his interior products: quartz candlestick holders, vases made from recycled wood and silver. At once pretty and ugly, functional and impractical, Taylor's work questions our culture of consumption and our methods of conservation. The objects using concrete are particularly fantastic. Prices range from €600 to €2,000.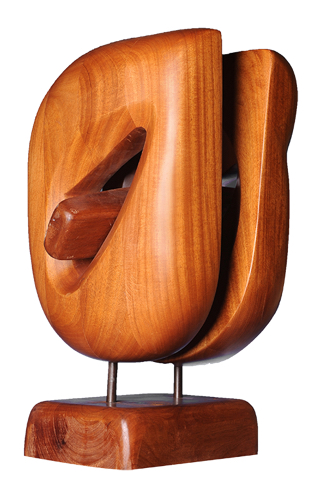 Abdulkadir Öztürk
ABDULKADIR ÖZTÜRK
On parallel Professor Dr Orhan Ersek Sokak, TEM at No 14 is showing wood and diorite sculptures by the veteran artist Abdulkadir Öztürk.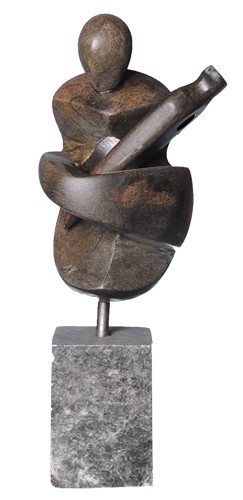 Abdulkadir Öztürk, 'Idol', 2012, diorite, 38 x 13 x 12 cm
Öztürk references fertility, animals, nature and human figures, and the resulting pieces are sleek and attractive. Please enquire directly with the gallery for prices.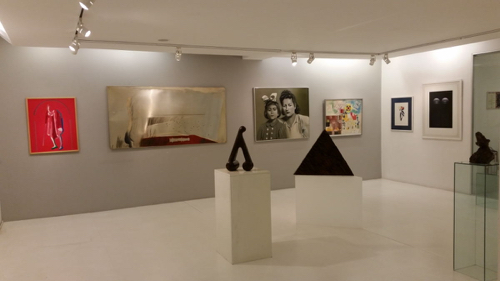 Exhibition view
CONTEMPORARY ART 1985
Even further afield, Mine Art Gallery, hidden in an apartment building on Prof Dr Müfide Küley Sokak, is celebrating its 30th birthday with an exhibition showcasing works by the gallery's 40 represented artists created between 1985 and 1990. Curated by the gallery's owner, Mine Gülener, the works displayed in Contemporary Art 1985 will be accompanied by photographs, videos and other visual materials, shedding light on the foundation of the gallery and the transformation of contemporary art in the city over the past 30 years. Please enquire directly with the gallery for prices.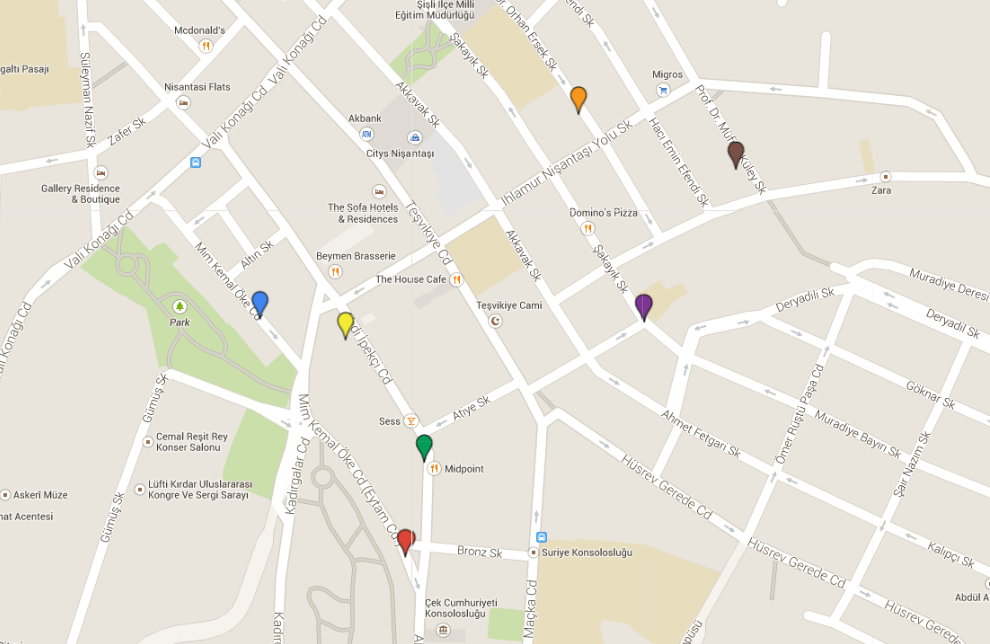 Key: Red – Maçka Sanat, Blue – Merkur, Yellow – Kare, Green – x-ist, Purple – SODA, Orange – TEM, Brown – Mine Sanat
Click here for the interactive map.