This week we are in Nişantaşı – the commercial centre of the city and one of the first contemporary art hubs – for an interesting walk featuring mostly solo shows of Turkish artists. Many of the works seen on this walk are concerned with bending perception, whether in pop art, op art, abstract art or photography.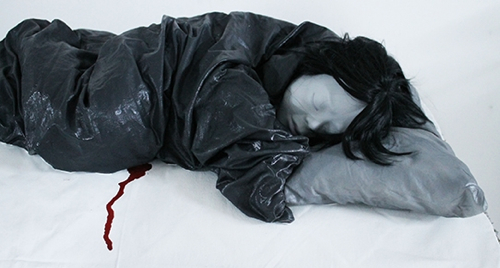 Serpil Aslan
SERPIL ASLAN'S AMYGDALA
Start on Mim Kemal Öke Caddesi. Opposite Maçka Park and near the Istanbul Technical University, the veteran Maçka Sanat, founded in 1976, is hosting an exhibition of the latest sculptures from the young artist Serpil Aslan. Borrowing its title from the almond-shaped part of the brain that regulates the processing of memory, decision-making and emotional reactions, Amygdala investigates childhood trauma and anxiety. Please enquire directly with the gallery for prices.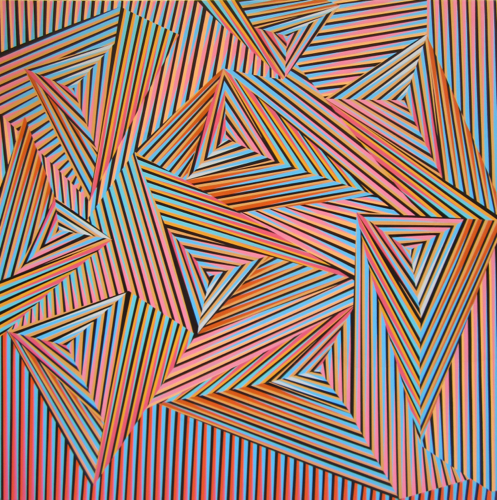 Hasan Pehlevan, 'LWL 5', 2014, mixed media on canvas, 150 x 150 cm
HASAN PEHLEVAN'S HOME
Further up, at Mim Kemal Öke Caddesi No 12, Merkur Gallery is hosting the latest works of the multi-media artist, Hasan Pehlevan. In Home, the artist presents dizzying, colourful compositions inspired by everyday objects: a carpet motif, the light reflected by a street lamp, a pattern on a dress.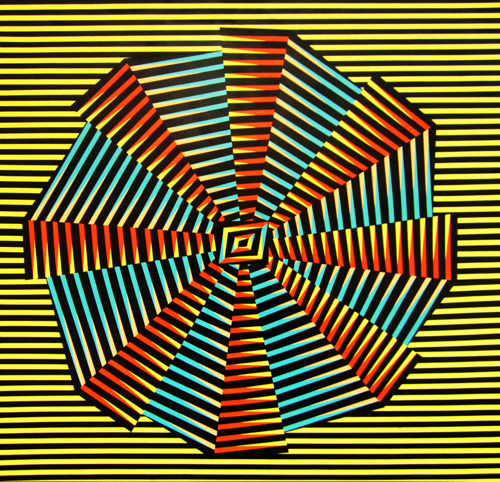 Hasan Pehlevan, 'Implicit', 2014, mixed media on canvas, 120 x 120 cm
Pehlevan is interested in op art – a style that makes use of optical illusions – and this series is no different. The linear expression seen in his first solo show has now evolved into more colourful and dynamic compositions. The techniques of zooming and cutting-out also appear in these works. Prices range from TL7,000 to TL12,000.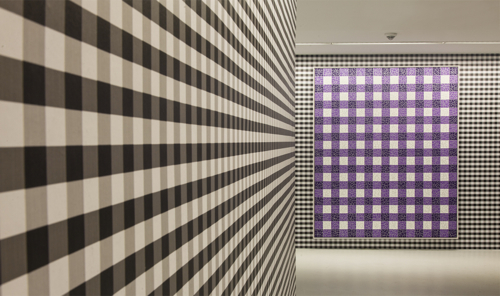 Exhibition view
EKREM YALÇINDAĞ'S VICHY PAINTINGS

Parallel, on Abdi Ipekçi Caddesi, Dirimart is presenting the latest works of the painter Ekrem Yalçındağ, who also aims to challenge and transform perception. All completed this year, the series Vichy Paintings references pop art and 1960s minimalism. The walls resemble a patchwork quilt, with Yalçındağ's geometric paintings in different colours hanging side by side, making the space feel smaller, cosier, homelier. Prices range from €13,500 to €28,500.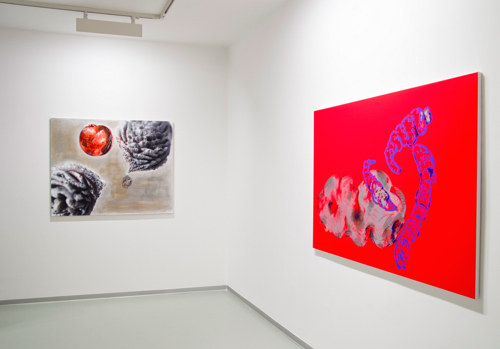 Exhibition view
FATMA TÜLIN'S CHIARA

Further down at No 22, Kare Gallery is hosting an exhibition of the veteran painter Fatma Tülin. In her 34th exhibition, entitled Chiara, Tülin uses oil brush strokes on canvases produced digitally from photographs. Expect bright colours and abstract compositions, each one unique. Please enquire directly with the gallery for prices.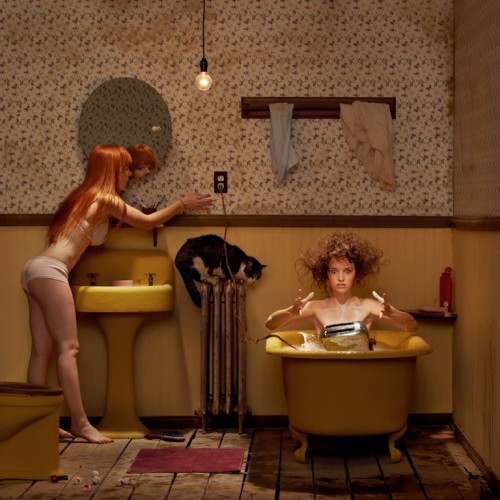 Ryan Schude, 'Toaster', 2010, photography, 120 x 120 cm, 3 ed. + 1AP – 90 x 90 cm, 3 ed. + 1AP
RYAN SCHUDE'S TABLEAUX VIVANTS
Further up at No 42, x-ist for the first time hosts a solo show by an international photographer. In the Los Angeles-based artist Ryan Schude's series of ten photographic tableaux vivants, taken over the past six years, each image articulates multiple narratives, as the viewer is asked to decode a variety of potentially ambiguous situations. All are created with Schude's signature attention to detail: from location, set design, props and costumes to lighting and acting. Some, like the one above, were inspired by literature and cinema.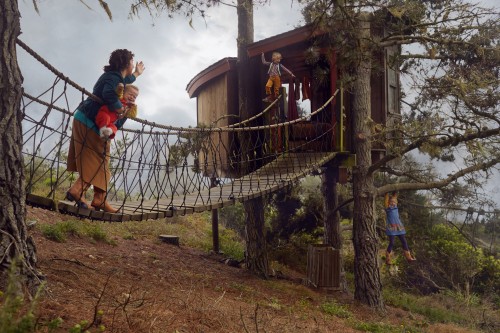 Ryan Schude, 'Treehouse', 2014, photography, 100 x 150 cm, ed. 3 +1 AP | 80 x 120 cm, ed. 3 + 1 AP
Others (above) were inspired by Schude's family experiences. These photographs, taken over five days, were inspired by his sister's divorce and focus on the difficulties single mothers face in raising children. Prices range from €2,250 to €4,250.

Coming up is a solo exhibition of the renowned painter Ali Elmacı, entitled Kill Him, Make Me Laugh. The gallery will also have two booths at the upcoming Contemporary Istanbul fair: the painter Ekin Saclıoğlu will have her own booth devoted to a solo project, while the latest works of x-ist's artists will be displayed at the second booth.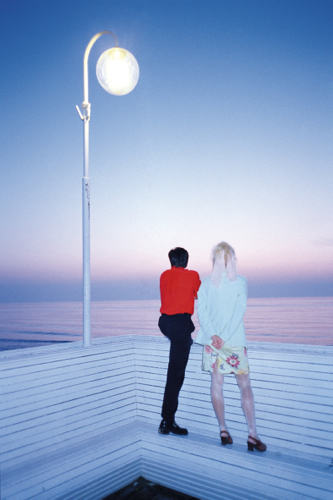 Wojtek Wieteska, 1996
SHOCK THERAPY
Make your way to the parallel Teşvikiye Caddesi through the narrow Atiye Sokak, filled to the brim with appetising cafés and chic bars. Down Maçka Caddesi and slightly to the right, the not-for-profit art space Milli Reasürans Gallery is hosting an exhibition to mark the 600th anniversary of diplomatic relations between Turkey and Poland. Shock Therapy collates photographs taken in the aftermath of Poland's transformation following the fall of Communism in 1989 and the dawn of a new era of 'democracy' (capitalism). Scenes of marches and grim Soviet architecture are juxtaposed with desolate landscapes and the faces of Poland. These works are not for sale.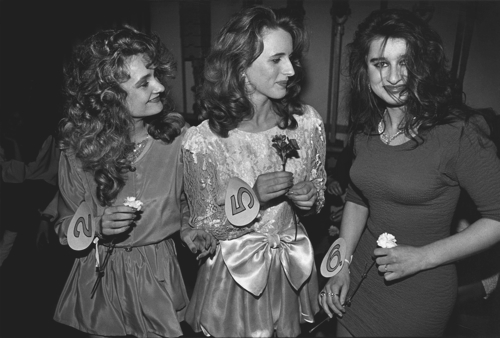 Witold Krassowski
Coming up is an exhibition telling the story of the Ece Ajandası, one of the oldest diary companies in Europe (December). Next February there will be a show of new paintings by Mustafa Pancar, followed by the photography of Murat Germen (March) and recent paintings by İsmet Değirmenci (April).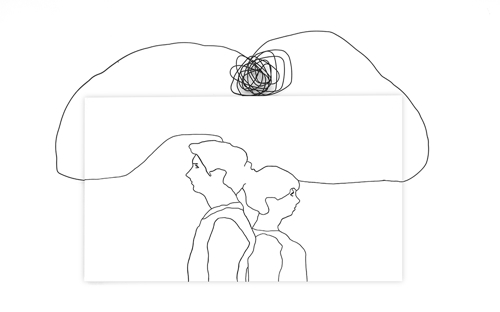 Ali Şentürk
ALI SENTURK'S DON'T TELL ANYONE ABOUT ME
Backtrack to Teşvikiye Caddesi and make your way down the perpendicular Osman F Seden Sokak. Turn left down the second street you come across, Şakayık Sokak, where at No 37 the contemporary art and design space SODA is in its last days of showcasing the Turkish artist Ali Şentürk. The name of the show – Don't Tell Anyone About Me – was the title of Şentürk's blogs in which he shared photographs of his relationships over a five-year period. The show collates six works (permanent marker on canvas) copied from those photographs. The artist starts with a simple continuous line and completes the piece with wire – an abstract representation of his feelings in the moment depicted. Prices range from €2,000 to €4,500.
Coming up is an exhibition of the Korean sculptor Seo Young Deok, followed by the French photographer Alain Darre.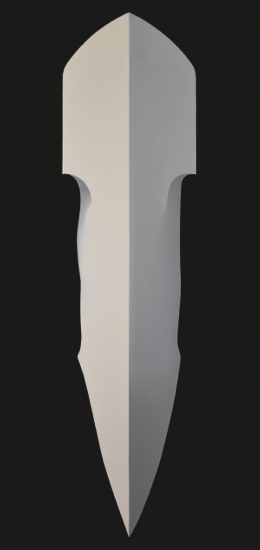 H. Avni Öztopçu
H. AVNI ÖZTOPÇU'S SHELTERS AND INDIVIDUALS
Further afield, another veteran gallery, Mine Art Gallery, hidden in an apartment building on Prof Dr Müfide Küley Sokak, is displaying the Turkish artist H Avni Öztopçu's oil on canvas and acrylic works in Shelters and Individuals. Prices range from TL4,500 to TL28,000.
Coming up is an exhibition to celebrate the gallery's 30th birthday.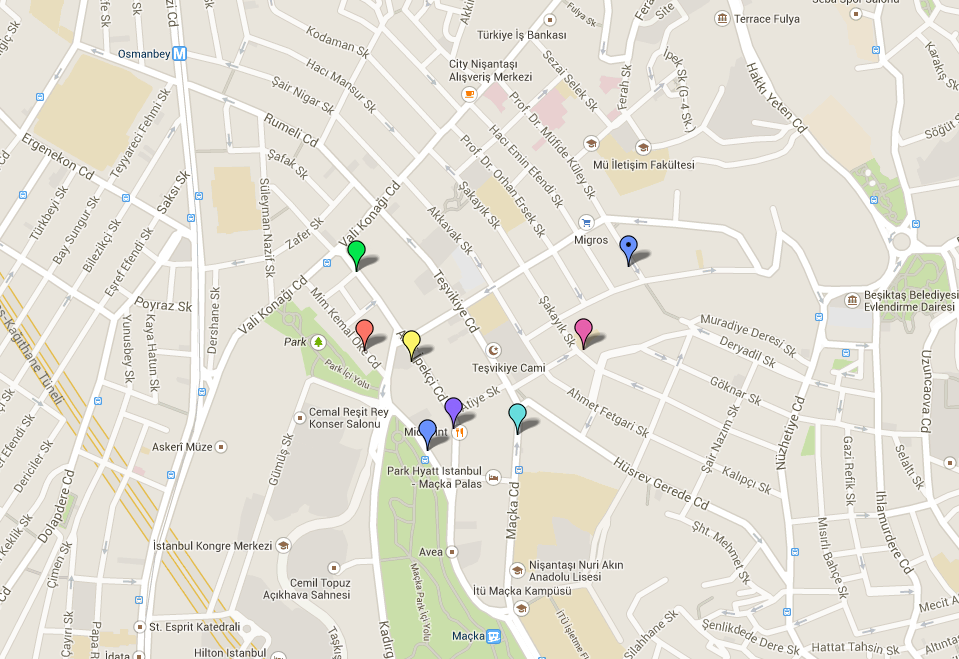 Key: Blue – Maçka Sanat, Red – Merkur Gallery, Green – Dirimart, Yellow – Kare, Purple – x-ist, Light blue – Millî Reasürans Art Gallery, Magenta – Soda, Blue with dot – Mine Sanat
Click here for the interactive map.