In this week's walk, we explore galleries in two nearby neighbourhoods: Nişantaşı and Beşiktaş. There are mostly solo exhibitions, and many of the shows deal with societally important topics.
Ali İbrahim Öcal, 'Meer because the expression is better', 2015, acrylic on canvas, 115 x 165 cm
TAKE IT OR LEAVE IT
Start on Mim Kemal Öke Caddesi, where Merkur at No 12 is hosting the group exhibition, Take It or Leave It. Curated by Melike Bayık and Mergüze Günay, this show looks at the tempo of modern city life and how this affects the environment. Urbanisation is a hot topic in Turkey at the moment and this exhibition presents works by ten popular artists who explore the subject – either in a serious tone or with humour – through painting, mixed-media works and photography.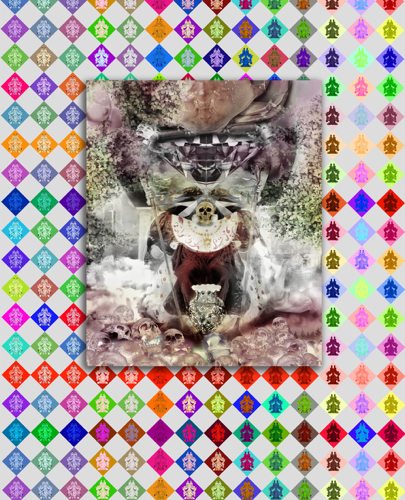 Manbor, 'Power and Beauty', 2015, digital printed panel, 210 x 170 cm or C-print 100 x 80 cm
There are works by Ali İbrahim Öcal, who makes creepy hybrid images exploring the connection between nature and our cultural memory (though his acrylic on canvas depicting water is a much more subdued work); Saliha Yılmaz's witty mixed-media works in which she replaces people's heads with various objects (in this case plants); Şifa Girinci's unusual portraits, also incorporating plants; Volkan Kızıltunç's stunning realist photography; and much more. Prices range between TL1,000 and TL20,000.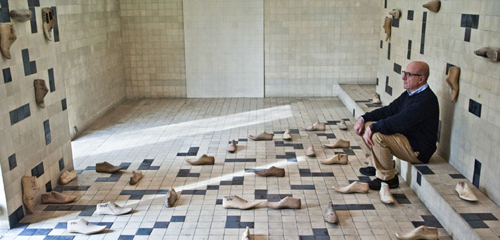 Exhibition view, with artist
YUSUF TAKTAK'S TOP TO BOTTOM, LEFT TO RIGHT 1915–2015
Head towards Maçka Park and at No 31 Maçka Sanat is hosting the veteran artist Yusuf Taktak's exhibition, Top to Bottom, Left to Right 1915–2015. This highly conceptual but important show traces 100 years of the aftermath of the Armenian genocide, a topic being bravely approached by a few artists in Turkey at the moment (see Fatih Akin's powerful film The Cut, for example).
Arranged in an interesting way around the gallery space, three sections take audiences on a journey from top to bottom and left to right, referencing the structures of modern-day political systems. Works in various disciplines are presented, including plastic arts. Please enquire directly with the gallery for prices.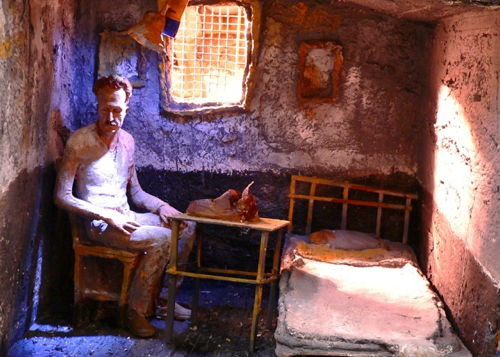 A work in the exhibition by Çağdaş Erçelik
KARMA
Now, make your way to Maçka Caddesi where Galeri Eksen at No 29 is in its last week of exhibiting Karma, an interdisciplinary group show displaying paintings, sculptures, illustrations, digital prints and videos by emerging Turkish artists and film-makers.
Works range from contemplations on the famous writer and poet Nâzım Hikmet by Çağdaş Erçelik to a painting of Tuncel Kurtiz, Turkey's best-loved actor, by Zafer Erkan. Prices range between TL5,000 and TL15,000.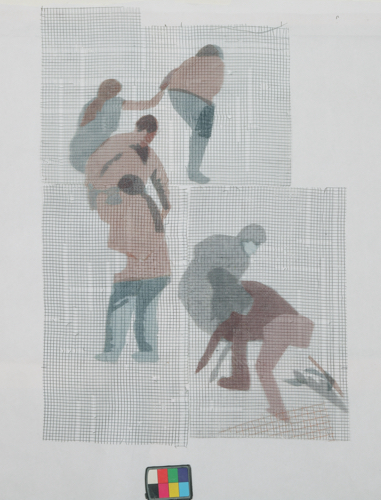 Mustafa Pancar
MUSTAFA PANCAR'S THE WAYSIDE
Head down the street away from Maçka and towards Teşvikiye, and at No 35 Milli Reasürans Art Gallery is hosting the renowned artist Mustafa Pancar. After a five-year hiatus, he is back with a series of small-scale works, The Wayside, exploring political power systems and ensuing revolts. Prices range between TL3,500 and TL40,000.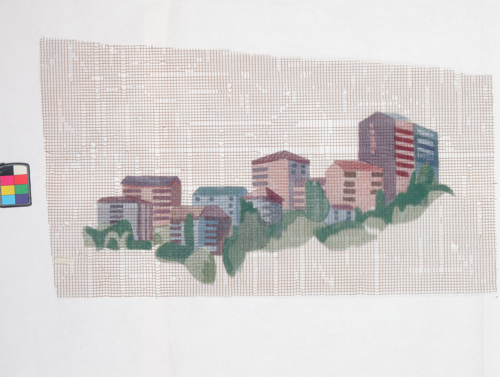 Mustafa Pancar
In an accompanying book, the art critic and creative director at Kuad Gallery, Beral Madra, draws similarities between Pancar's work and Ottoman miniatures: 'In the miniature paintings of war, palaces and ceremonies at the Topkapı Palace and the Hippodrome, we see clusters of people. In the small-scale works in Pancar's new series, produced using the collage technique, the artist retains the fields of colour and figure-based narrative that appear in his large oil paintings and drawings.'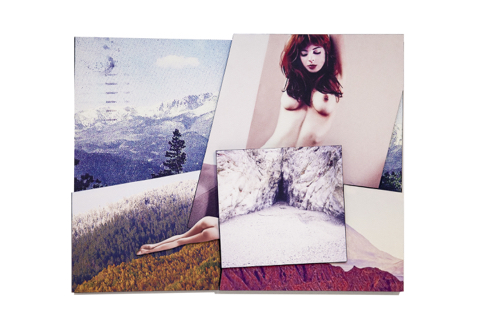 Damla Özdemir, 'Dip-Depth', 2014, wood and fine art print – 3D collage, 63 x 80 x 4 cm
DAMLA ÖZDEMIR'S MINOR SABOTAGE
Come to the intersection ahead, where a statue of Hüsrev Gerede, a 20th-century officer and politician, stands imposingly on the corner. Make your way down Hüsrev Gerede Caddesi. At No 37 Galeri Ilayda is hosting Damla Özdemir's Minor Sabotage, which presents her latest series of three-dimensional collages, as usual dominated by women and with a retro feel. Prices range between TL1,000 and TL15,000.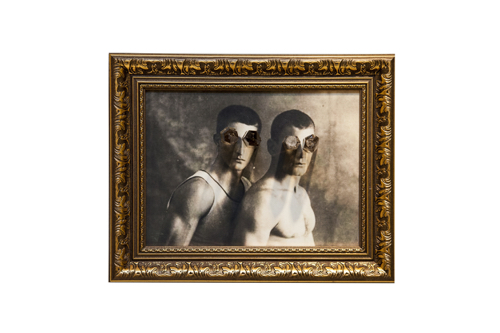 Damla Özdemir, 'Equalizer' 2014, assemblage and smoky quartz and fine art print, 27 x 34 x 7 cm
Associate Professor at the Fine Arts Faculty at Yeditepe University and Contemporary Istanbul's programme director, Marcus Graf, says: 'Although she does not consider herself a feminist, Özdemir's oeuvre shows parallels to feminist criticism in her review of the status quo of women in male-dominated societies. While doing so, she never slips into a dry political conceptualism or didactic narratives but finds appealing artistic forms, where irony and beauty cause an attractive aesthetic.'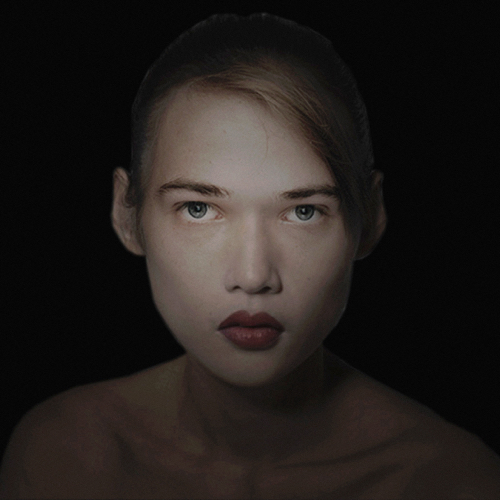 Giuseppe Mastromatteo, 'Unknown identity', 2015, giclèe on baryta paper, 20 x 20cm, edition 8
GIUSEPPE MASTROMATTEO'S HOMOGENIC
Keep heading down and turn right into Şair Nedim Caddesi. When you reach Akaretler, C.A.M Galeri at No 25 is in its last week of hosting the first solo show in Turkey of the Italian photographer, Giuseppe Mastromatteo. His latest series Homogenic, comprising eight hyperrealist portraits, as well as some of his older works are displayed. Prices range from €1,200 to €4,000.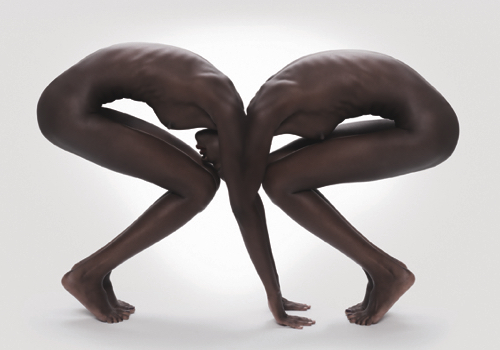 Giuseppe Mastromatteo, 'Indepensense I-35', 2012, giclee print, 80 x 110cm, editions 3–8
'The most captivating feature of the portraits is that the eyes never change,' says the gallery's director, Melek Gencer. 'There is also a video work that shows all the figures and how they transform into each other. Using the same eyes highlights the fact that human beings all come from the same origin.'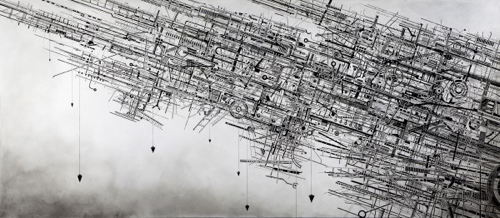 Hüseyin Aksoylu, 'Untitled', 2015, acrylic on canvas, 100 x 230 cm
HÜSEYIN AKSOYLU'S HUNGER
Keep heading down the street and on the opposite side, at No 2, Art ON (main image) is opening Hüseyin Aksoylu's second solo show, Hunger tomorrow (February 24). The artist examines the dynamics underlying the process of adapting to nature and social order, investigating this topic through different mediums, spanning canvas, video, sculpture and digital images.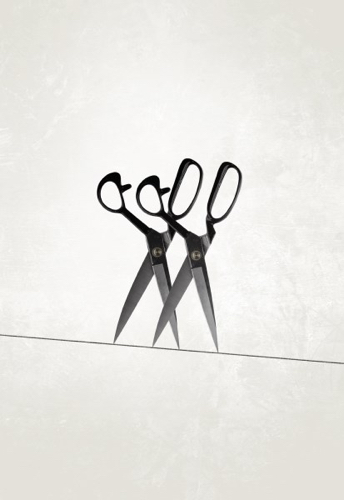 Hüseyin Aksoylu, 'Scissors', 2015, fine art print, 70 x 100cm
'Aksoylu's oeuvre deals with the continuous quest for a balance between following spontaneous impulses and adapting to a system of values,' says the gallery's press officer, Hazal Altun. 'The emphasis on "hunger" that gives the exhibition its name is the most basic instinct that keeps humans alive and also implies our desire to strive for more.' Please enquire directly with the gallery for prices.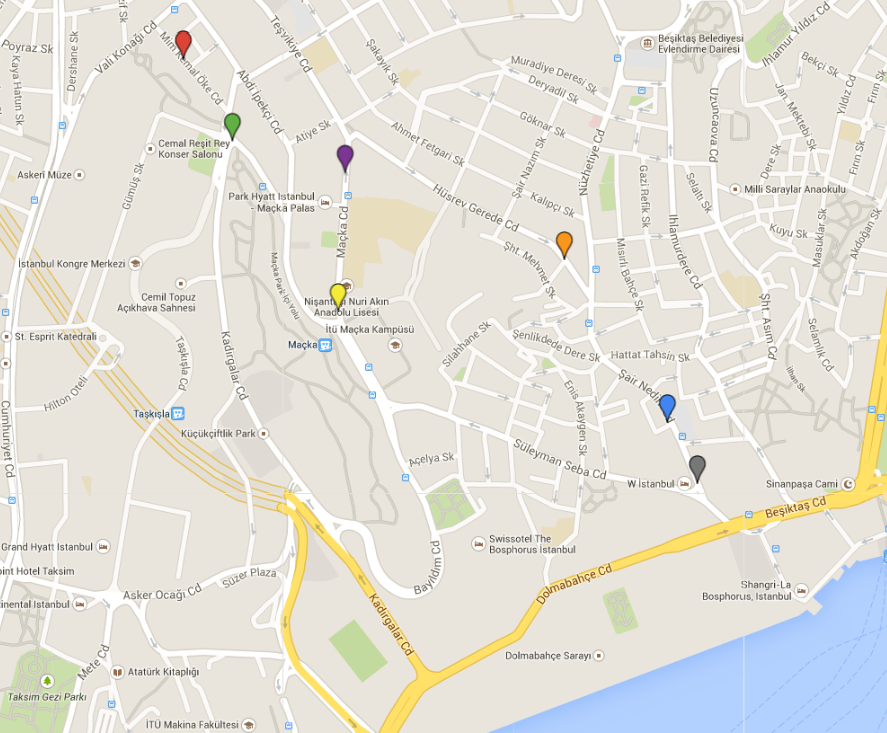 Key: Red – Merkur, Green – Maçka Sanat, Yellow – Galeri Eksen, Purple – Milli Reasürans Art Gallery, Orange – Galeri Ilayda, Blue – C.A.M. Galeri, Grey – Art ON Istanbul
Click here for the interactive map.