Nişantaşı is well known for its designer shops, exquisite boutiques (Rıfat Özbek's colourful cushion-covers at Yastık are well worth a look) and fantastic lunch spots. But the neighbourhood is fast becoming a hub for culture, with two leading auction houses calling Nişantaşı home and new art galleries regularly popping up. Nişantaşı is 'an ironic, yet perfect spot' for cultural institutions according to Yasemin Elçi – director of one of the more established galleries in the area, x-ist – who believes that the ripe commerciality of the neighbourhood is a blessing for the contemporary art scene. Most of the action happens on two parallel streets – Mim Kemal Öke Caddesi and Abdi Ipekçi Caddesi – and most of the galleries are hidden in apartment buildings, a trend that extends to many businesses in the neighbourhood.
Start at the north tip of Maçka Park. Down the leafy Mim Kemal Öke Caddesi, opposite Melanzana restaurant, Merkur Gallery, at No 12, is hosting a multi-media exhibition of one of Turkey's rising stars, Volkan Kızıltunç. Entitled [In] the Threshold, the photographs (above is his 2010 work 'Oil Station for Rent') and videos on display 'can be understood as a silent but strong critic of the ongoing gentrification process', according to Merkur's owner, Sabiha Kurtulmuş. Kurtulmuş has been an avid follower of Kızıltunç for some time and appreciates the way his images 'resemble film stills'. They are indeed arresting.
On the opposite side at No 17, below Neotek furniture, is the Chalabi Art Gallery. The Chalabi family are well-known antique dealers and have been on the scene since the 1980s when Elizabet Şalabi founded Şalabi Antiques, a gallery specialising in Ottoman antiques and Orientalist paintings. The Chalabi Art Gallery was opened in 2011 to showcase lots for upcoming Alif Art auctions (the auction house is a fruitful collaboration between the Chalabis and the Keskiner family), and to host contemporary exhibitions (next one in November). Elizabet Şalabi says Nişantaşı is a prime spot for cultural institutions and believes a number of the galleries in the area are some of the best in the city (she cites Linart Gallery, Merkur Gallery, Kare Gallery and x-ist as some of her favourites).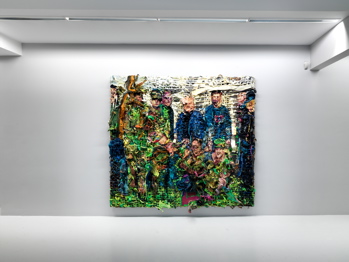 Fabian Marcaccio's 'Militilia Family', 2012
Parallel, on the famously fashionable Abdi Ipekçi Caddesi, at No 7, Dirimart is hosting the Argentine artist Fabian Marcaccio's solo exhibition Some USA Stories, which is in its last few days. Marcaccio is a leading figure in the 'paintant' style and his pieces – which possess a certain grossness – are worth a look for their originality alone.
If you're feeling hungry, Mama Pizzeria next door serves authentic, thin-crust pizzas with generous toppings. And there are plenty of superb lunch options further down the street (Cookshop at No 34 and Kırıntı at No 32 both have extensive international menus) and also on Mim Kemal Öke Caddesi. For a quick bite or coffee and dessert, Bread and Butter at No 1C is a lovely café with attentive staff and a pleasant, airy environment. For something more substantial, there's Delicatessen, serving Italian cuisine, the fancy lokantası Hünkar, the French brasserie La Brise and the sophisticated Park Samdan. Further afield on Akkavak Sokak is Kantin, a Cornucopia favourite.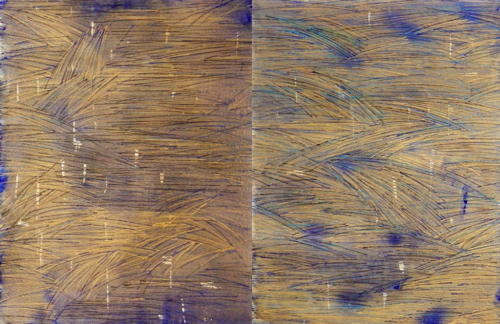 Emin Çizenel's textured paintings
Back on Abdi Ipekçi Caddesi, opposite Vakko and Bang & Olufsen, the old kid on the block is Kare Gallery at No 22 (on the second floor). They are hosting the highly conceptual new exhibition from the veteran Cyprian/Turkish artist Emin Çizenel. Entitled Inscription, Çizenel's large-scale textured paintings (see above) are striking and thought-provoking. Kare Gallery's owner, Fatma Saka, enjoys the originality of Çizenel's work and techniques, and finds 'his impressions from the social, political and daily life in Cyprus timely and important'. As a parallel exhibition to the 13th Istanbul Biennial, it aspires to be one of the best the city has to offer.
Next door, on the first floor of the Gülen Apartment, Galeri Linart has the ethereal paintings of the Istanbul-born Ayşegül Kırmızı, exploring the roles of women in history in Without Sleep.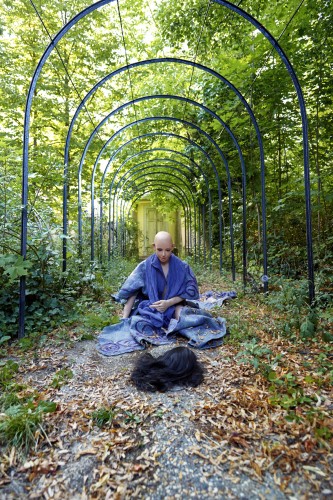 Lale Tara's 'Pride', 2012
For more art that explores female roles in society (and in a more compelling way), x-ist in the basement of Kaşıkçıoğlu Apartment at No 42, is showing the photography of the Turkish artist Lale Tara. Entitled Everyone Carries a Shadow, each of the 12 photographs in the series, portraying plastic dolls in constructed scenes representing one or more of the seven deadly sins, is a 'one-shot movie that hides personal history behind fictional scenery', according to x-ist's Yasemin Elçi.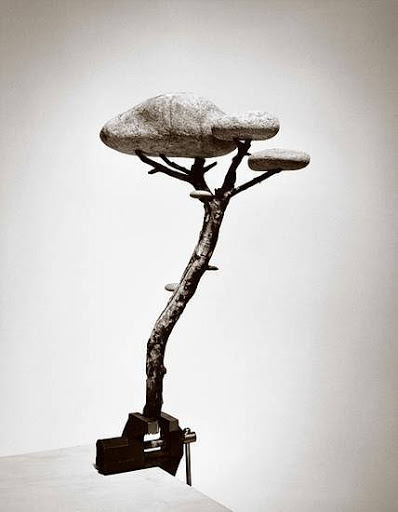 Chema Madoz's surreal photographs
Then down Atiye Sokak, a narrow street full of appetising restaurants, and onto Teşvikiye Caddesi. The monument to Hüsrev Gerede (an officer of the Ottoman and Turkish Army, and a politician of the Republic of Turkey) stands not so imposingly at the intersection and down Maçka Caddesi slightly to the right is the not-for-profit art space Milli Reasürans Gallery, hosting the Spanish photographer Chema Madoz. In his first Istanbul show, Madoz presents his surreal black-and-white photographs which call to mind a Spanish master of a different era – Salvador Dali.
By now a well-deserved afternoon drink is in order. Den, at No 12 on Mim Kemal Öke Caddesi, does good cocktails and has an extensive wine list, and the ambience, largely thanks to a well-chosen playlist, is relaxing.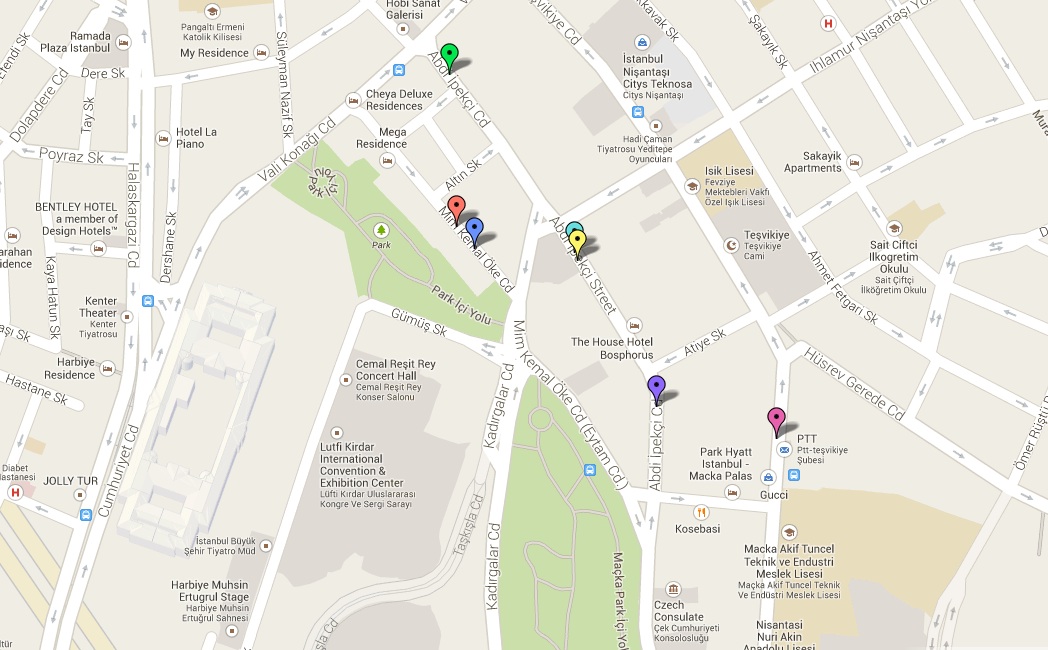 Key: Blue – Merkur Gallery; Red – Chalabi Art Gallery; Green – Dirimart; Light Blue – Kare Gallery; Yellow – Galeri Linart; Purple – x-ist; Magenta – Milli Reasürans Gallery
Click here for the interactive map.