Although there is not a large number of galleries around the Taksim and Cihangir areas specifically – before you get deeper into Pera, Galatasaray and Tünel where there is plenty – the ones that are there are immensely good. All the action happens on Sıraserviler Caddesi, which runs just off Taksim Square (above) parallel to İstiklâl Caddesi and links Taksim with Cihangir. The street is unremarkable except for the galleries covertly housed in 19th-century buildings, as well as a few notable bars and restaurants.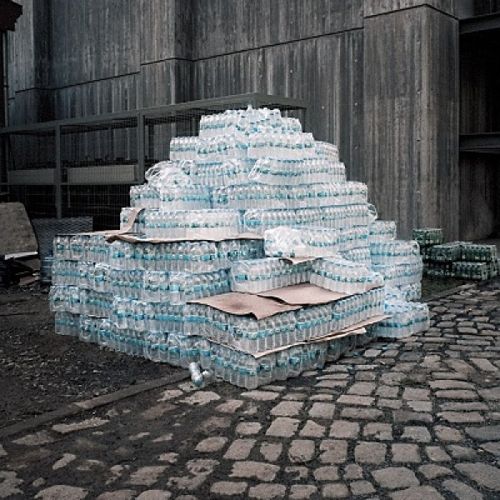 Ali Taptık, 'Untitled 11', 2013, C-print Mat Dibond
ALİ TAPTİK'S SURFACE PHENOMENA
At No 10 Sıraserviler Caddesi, The Empire Project is hosting the latest solo exhibition of Istanbul-based photographer, Ali Taptık. The artist, who is very much concerned with urban landscapes in his work, presents his latest series, Surface Phenomena, a sequel to two other series, Kaza ve Kader and Nothing Surprising. All series have one thing in common: a fragmented narrative encompassing a number of themes. In the current exhibition, Taptık explores technology, sustenance and flora, amongst other seemingly unrelated ideas.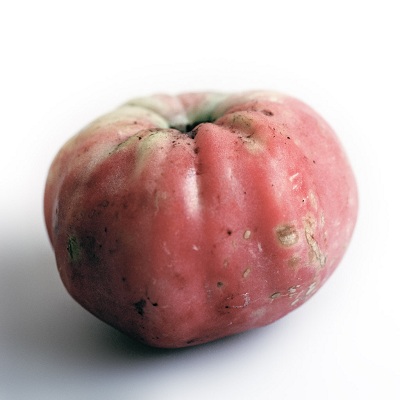 Ali Taptık, 'Untitled 7', 2013, C-print Mat Dibond
The gallery's director, Kerimcan Güleryüz, can't pick just one or two of his favourite pieces from the show: 'This is probably my favourite Taptık show to date and all the images sort of lock into one another perfectly,' he says. All the works are for sale and are available in four sizes, with the price depending on the size (for example, 30 x 30 cm Ed. 1–2: €700; 60 x 60 cm Ed. 1–2: €1,750; 90 x 90 cm Ed. 1–2: €2,600; 120 x 120 cm Ed. 1: €3,250 + VAT).
Looking back on 2013, Güleryüz says the Mehmet Güleryüz show was a highlight. The first and second editions of the group show, Bashibazouk, were also standouts. The 2014 programme has exhibitions from Burhan Kum and emerging artist Cemil Batur Gökçeer (selected as British Journal of Photographers' Ones to Watch in 2014) in store.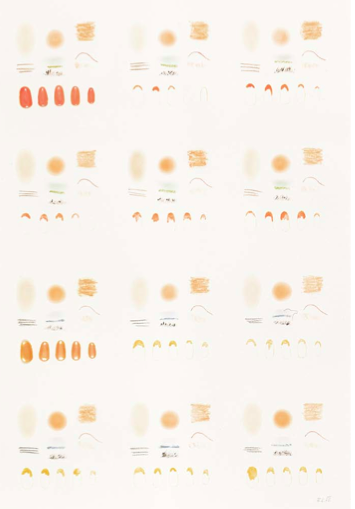 Běla Kolářová, 'Hledačky vší II (Lice Seekers II)', 1976, artificial nails and cosmetics on paper, assemblage and drawing, framed 76 x 57 cm
BURN THESE EYES CAPTAIN AND THROW THEM TO THE SEA
At Rodeo Gallery, No 49, it is the last chance to see the current group exhibition, Burn These Eyes Captain and Throw Them to the Sea, which runs until next Saturday, February 8. The exhibition was previewed in another gallery walk (click here to read more), in which Sylvia Kouvali, the gallery's owner, picked as her favourites the San Francisco ceramicist Ron Nagle's tactile pieces and the 'feminine' works by the late Czech artist Běla Kolářová, who used a variety of unusual materials, including cosmetics, in her work. For prices contact the gallery.
For Kouvali Rodeo's 2013 highlights were shows by Christodoulos Panayiotou, Emre Hüner and the New York-based artist Joey Frank. Also exceptional was TROY X // SCUM TAPES, which brought together works by the Architectural Association students Peter Karl Becher and Matthew Barnett Howland and Janet Burchill and Jennifer McCamley's video piece SCUM. Looking ahead, Kouvali has lined up a screening of Banu Cennetoğlu and Yasemin Özcan's piece What Is It That You Are Worried About? This will be followed by a 'very simple and elegant show' of the painter Apostolos Georgiou, whose work has not previously been shown in Istanbul.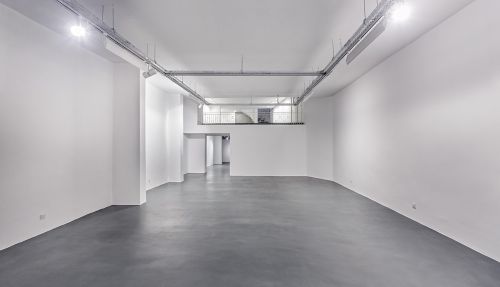 Co-Pilot
Our usual final stop on Sıraselviler Caddesi, Pilot Gallery at No 81, does not currently have an exhibition, but do stop by if you are in the neighbourhood to check out the 700-square metre space, a former 1970s nightclub. Then, have a tea across the road at Cihangir's famous çay garden.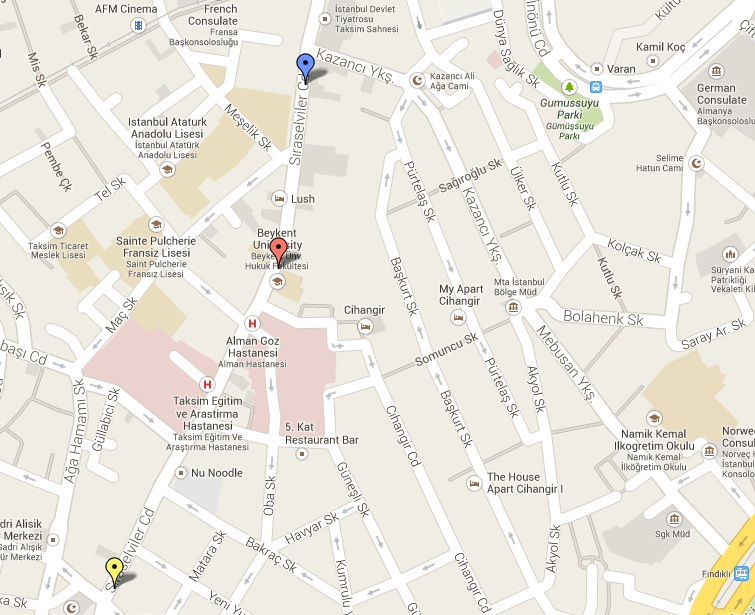 Key: Blue – The Empire Project, Red – Rodeo, Yellow – Pilot
Click here to see the interactive map.
All images, except the main image, courtesy of the respective galleries. Co-Pilot photo taken by Rıdvan Bayraktaroğlu. Main image courtesy of WikiMedia Commons.