We are in Taksim/Cihangir for our walk this week, visiting two of our favourite galleries who are each hosting a solo show of a mononymous artist. We also have a new addition to our gallery walks.
The Revolutionary Years of Turkish Contemporary Art: 1980s
THE REVOLUTIONARY YEARS OF TURKISH CONTEMPORARY ART: THE 1980S
Let's start at the new addition – Piramid Sanat (main image) – housed in a pretty blue building about 70 metres walk from Gezi Park (towards Harbiye). The current exhibition, The Revolutionary Years of Turkish Contemporary Art: the 1980s, examines social and political art from that decade, highlighting the work of 10 artists who challenged the political pressures of the era. These works are not for sale.
SENA, 'Miriam', 2014, ink on paper, 152 x 122 cm, TL12,500 TL (€ 4,350)
SENA'S 5
Make your way back to Taksim Square and go down Sıraserviler Caddesi, the street linking Taksim to Cihangir (parallel to İstiklâl Caddesi). At No 10, The Empire Project is hosting the latest solo show of the artist SENA. In 5, she presents 3D, paper and canvas works exploring the way we become desensitised to scenarios that we face in our daily lives. In this collection, her most mature to date, SENA goes beyond the image and its production. It is the subtle poetry of her work that the gallery's owner, Kerimcan Güleryüz, says she finds particularly engaging. A satisfying balance between the sculptural elements, drawings and the single massive painting in the show makes it a pleasure to visit. The works are priced from €800.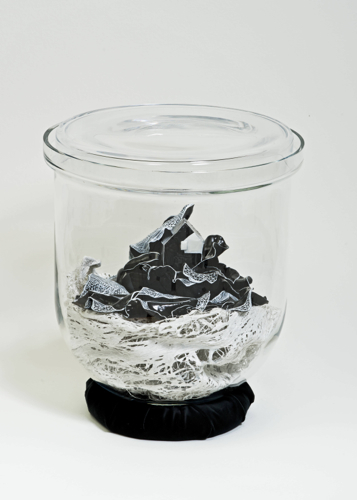 SENA, 'Black Widow', 2014, mixed media, 30 x 30 x 52cm
Coming up is a solo show of the master photographer, Halil, who has produced a new body of work and an accompanying book entitled I Am Playing Ping-pong Now, which has received critical acclaim. Next the gallery will be helping to co-ordinate a retrospective of the veteran painter Mehmet Güleryüz (Kerimcan's father) at Istanbul Modern.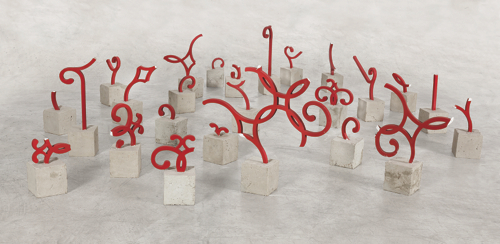 Komet, 'Baroque Fields', 2013, (detail), sculpture, 25 pieces, different dimensions, photo: Rıdvan Bayrakoğlu
KOMET'S A GRAVE MATTER
Further along at No 81, Pilot is hosting the well-known painter Komet (aka Gürkan Coşkun). Though Komet's work since the 1960s – dividing his time between Istanbul and Paris since the 1970s – has focused on painting, in this current show, A Grave Matter, he also presents video works, drawings and a sensational installation (above) which you can walk around. Please enquire directly with the gallery for prices.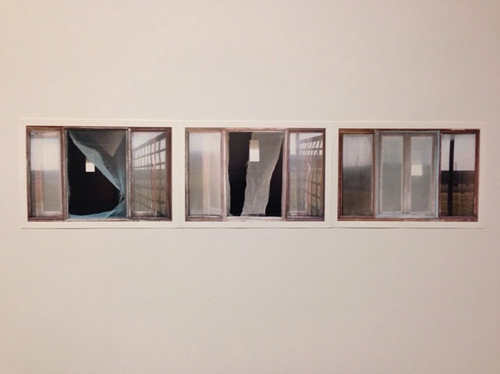 Uygur Yılmaz
UYGUR YILMAZ'S TAKEN
Nextdoor, Co-Pilot hosting the latest project by Uygur Yılmaz. The artist is fascinated with the aftermath of the summer and what happens to the seaside tourist destinations when the weather cools off.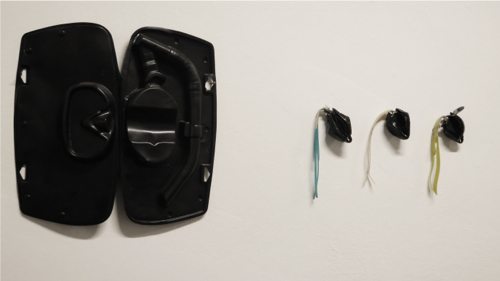 Uygur Yılmaz, 'Vision'
In Taken, Yılmaz presents photography (the medium he most often works in) and a series of ready-made objects, such as dusty vacuum cleaners and diving equipment, which together paint a solemn picture of tourism's 'dead' season. Please enquire directly with the gallery for prices.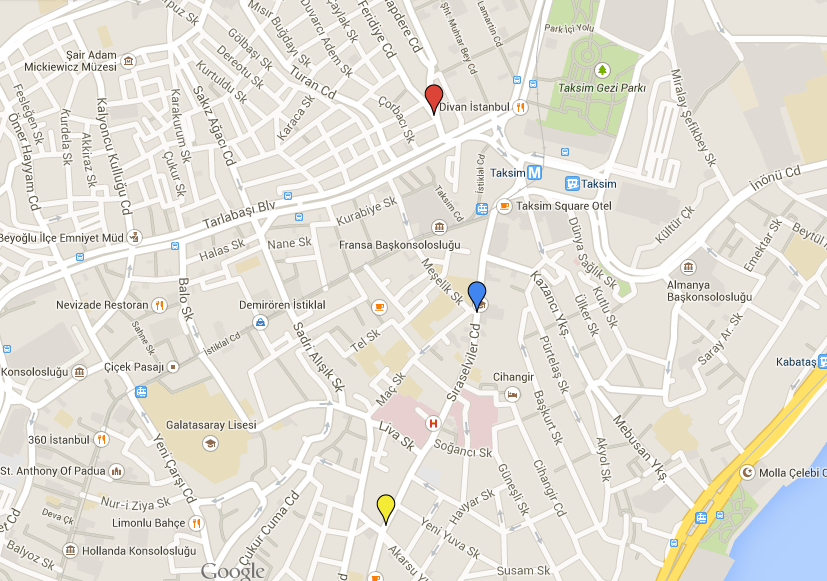 Key: Red – Piramid Sanat, Blue – The Empire Project, Yellow – Pilot
Click here for interactive map.