This week, we take a walk from Tophane to Cihangir, visiting some very diverse group and solo shows.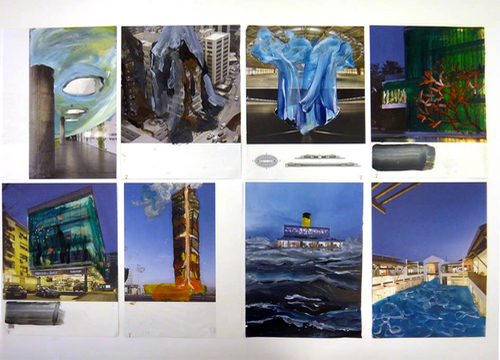 Some of the works in Soazic Guezennec's 'Happy Owners' show
SOAZIC GUEZENNEC'S HAPPY OWNERS
Let's start on Meclis-i Mebusan Caddesi, to the east of the Tophane tram stop, where Studio-X at No 35 is hosting the French, Mumbai-based artist Soazic Guezennec. For Happy Owners, Guezennec set up Studio-X to look like a real-estate agency, in order to question our perceptions about cities and nature. In one corner a video about imaginary housing projects is played, while in another, there's a display of catalogues, posters and potted plants. The project was first shown in Mumbai in 2013, but the artist has created new works especially for the Istanbul show. One of these shows an enlarged aerial photo of a busy downtown district of Istanbul, with several plazas and zones erased to show how narrow the city's streets are, and that there is too much concrete and not enough greenery. The gallery will close after this show until August 6.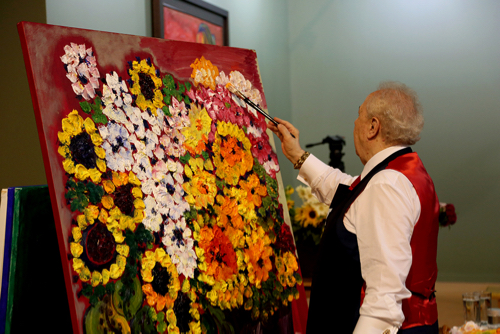 The Georgian-Russian painter, sculptor and architect, and president of the Russian Academy of Arts, Zurab Konstantines dze Tsereteli gave a painting master class last week.
HEART ON THE PALETTE
Walk towards the Tophane tram stop and at the corner of Boğazkesen Caddesi, MSFAU Tophane i-Amire CAC is showcasing paintings, sculptures and artefacts from the Russian Academy of Arts in Heart on the Palette. The president of the academy, Zurab Konstantines dze Tsereteli, is also in town to give master classes. Please check the website for details.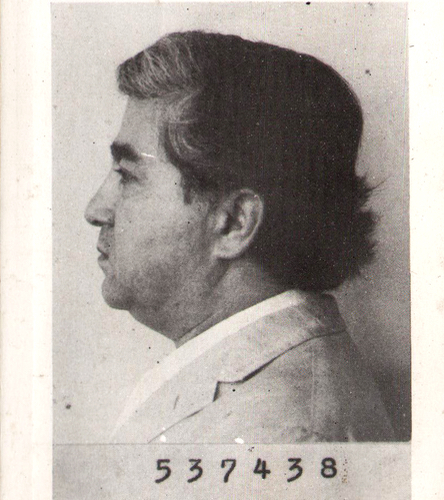 Nesin was arrested, detained, jailed, deported, tortured and beaten by governmental authorities because of his political views several times during his career
A LIFE OVERFLOWING: AZIZ NESIN 1915–2015
Inland from the next street, Kumbaracı Yokuşu, you will find DEPO, which has two new exhibitions of interest. First up is A Life Overflowing, which commemorates what would have been the 100th birthday of the Turkish writer and humourist, Aziz Nesin. The majority of the materials come from the Nesin Foundation's archive and are comprised of Nesin's diaries, letters, notes, published and unpublished texts, writings and drawings about him, photographs, cartoons, posters, as well as objects and texts collected and used by Nesin.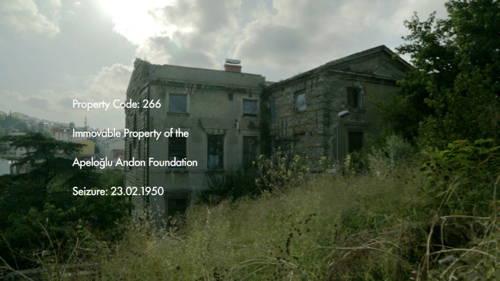 Maja Weyermann, still from 'Letters from abroad'
MAJA WEYERMANN'S LETTERS FROM ABROAD
There's also a video installation by the Berlin-based artist Maja Weyermann. Letters from Abroad is a poignant look into the role Armenians played in Turkish carpet production and trade before 1915. The video installation interweaves the artist's observations and aims to act as an experimental documentary contributing to a discussion about confronting the past. After these shows, DEPO will close for the rest of the summer.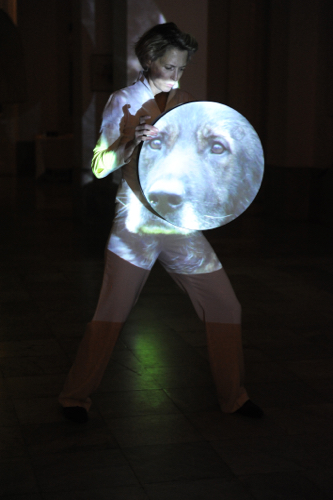 Zora Volantes
ZORA VOLANTES'S RED LIGHT
Backtrack across the park to Boğazkesen Caddesi where at No 45 Mixer also has a few things of interest. Stop by the ArtLab, a project which aims to create alternative spaces for producing art and where this summer the Berlin-born artist Zora Volantes will set up an installation called Red Light. She started working on it just a week ago, so this is a rare opportunity to see an artist's production process. The works will be for sale, but the prices are not determined as yet.
Viktoria Ikonen, 'Misty Sea', 2015, oil on canvas, 60 x 60cm
BORDERS AND BOUNDARIES
Opening this Friday (June 19) will be a new group exhibition showcasing artists who are part of the Berlin-Istanbul Quarter Artist Platform. In Borders and Boundaries photography, prints, paintings and video installations will explore how political, structural and social obstacles define identities.
Aylin Yavuz, 'She comes in black', 2015, pen on paper, 130 x 150 cm
Works range from Aylin Yavuz's prints – perceiving lines as drawn boundaries (above), based on Michel Foucault's 'utopian body' concept – to Enrico Bertelli's paintings in which he discusses identity and borders using tape and paint, and the paintings of Mary Moon, which talk about the proximity of Armenian and Turkish geographies, a unity interrupted by local and international politics, and much more. Prices range from TL2,000 to TL17,000. Mixer will be open all throughout the summer, but the programme has not yet been announced. Check its website for updates.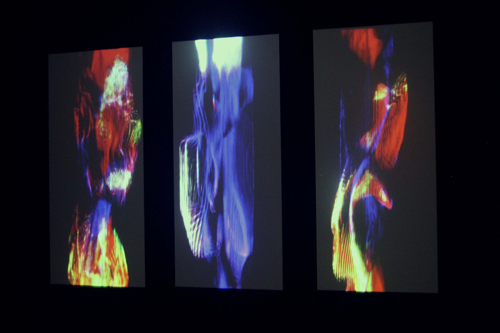 Ozan Türkkan, 'F-Strings', 2015
LATEST VERSION
Further up and across the road, Daire at No 76B, is hosting the group exhibition Latest Version, featuring works by artists who often employ technology in their artistic practice.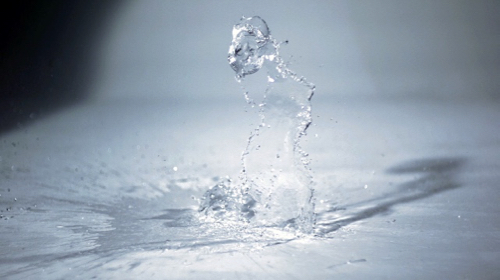 Hayal İncedoğan's video installation
Works include multi-media installations by Selçuk Artut, video installations by Hayal İncedoğan, new media art by Ozan Türkkan and mixed-media prints by Cemre Yeşil. Prices range from €1,000 to €6,000. This will be Daire's final exhibition for the season and the gallery will reopen in late August.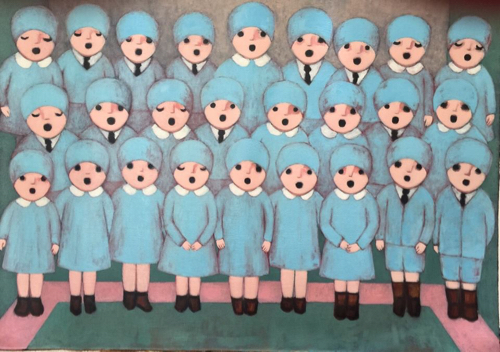 Ayşe Wilson
AYŞE WILSON'S LITTLE FRIENDS
Next door, PG Art is hosting a solo show of the Turkish-American, New York-based artist Ayşe Wilson. In Little Friends, Wilson continues to explore the time between infancy and adolescence, innocence and experience. Working from found photographs, the artist paints children in isolation or in groups against monochromatic backgrounds. Memory and nostalgia always play a primary role in Wilson's work, which evokes childhood memories such as school photographs, swimming teams, choral ensembles and other rites of passage. Please enquire directly with the gallery for prices. A show solo of Melis Buyruk will follow in July, after which the gallery will close for August.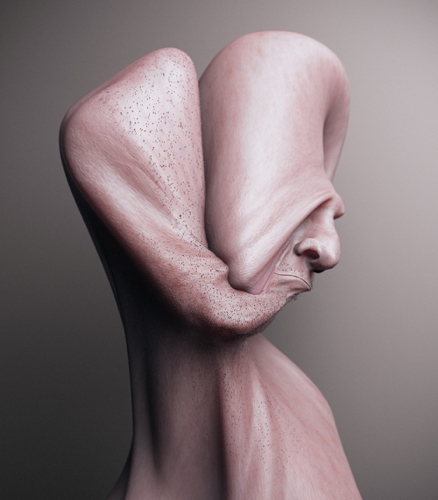 Can Pekdemir, 'Bone Structure II: Stage II', 2015, archival pigment print, 32 x 28 cm, from €850 to €1,400, depending on edition
CAN PEKDEMIR'S ABOVE THE CLAVICLE: WORKS ON BODILY FORMS I
Further afield in Cihangir, The Empire Project (main image) at Defterdar Yokuşu 35, is hosting Can Pekdemir's solo show Above the Clavicle: Works on Bodily Forms I. The artist's evocative works explore the capabilities of the human body. He reconstructs and deforms body parts using a variety of media. In his latest series, Pekdemir concentrates mostly on the anatomy of the head and neck, resulting in some very unusual portraits.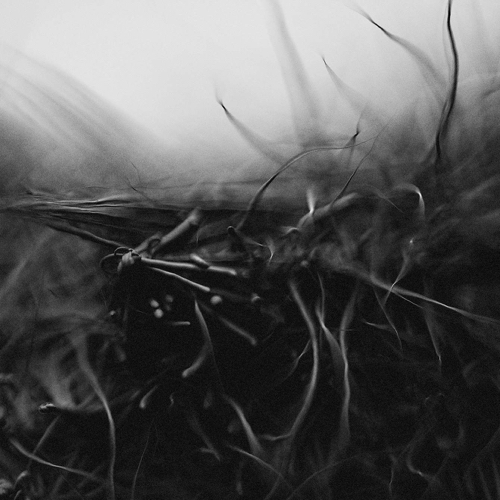 Can Pekdemir, 'Fur Details: Variations II', 2015, archival pigment print, 35 x 35 cm, from €800 to €1,300, depending on edition
Prices range from €500 to €5,000. After this show, the gallery will close for the summer.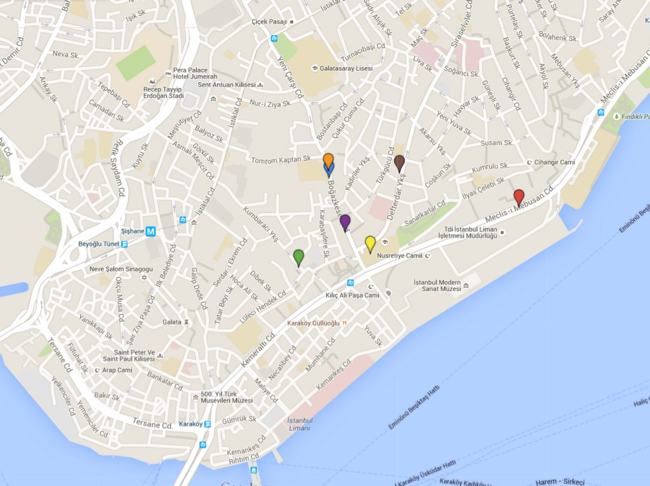 Key: Red – Studio-X, Yellow – Tophane-i Amire, Green – DEPO, Purple – Mixer, Blue – Daire, Orange – PG Art, Brown – The Empire Project
Click here for the interactive map.