The winner of Australia's Gallipoli Art Prize was announced last week on Anzac Remembrance Day (April 25). Peter Wegner, a Melbourne artist, was awarded the honour for his arresting image Dog in a Gas Mask. The $20,000 prize and an annual exhibition were established in 2006 to honour those who had fought in the Gallipoli Campaign and, interestingly, it will conclude in 2015, which marks the Campaign's centenary year.
Wegner says that his painting reflects 'Anzac Day notions of mateship, friendship, courage and devotion, which is very significant for dogs'.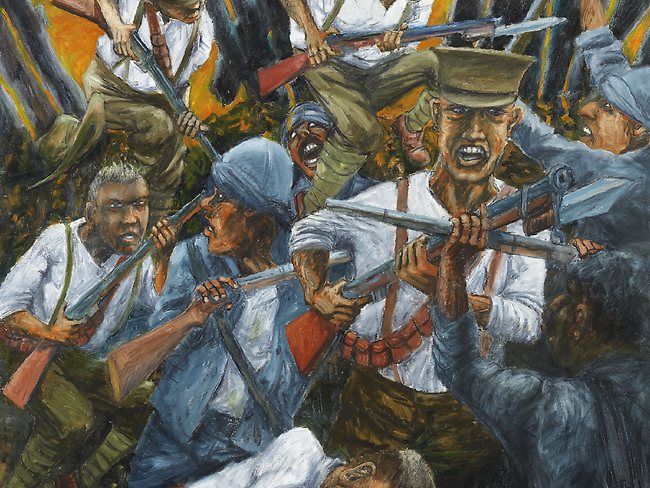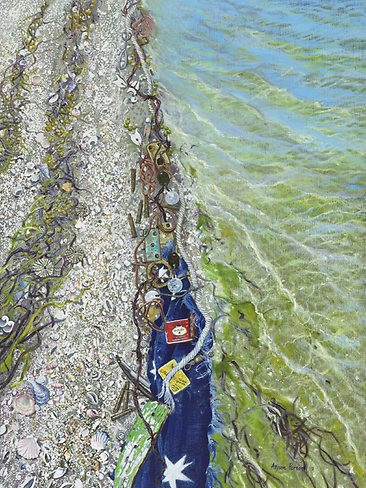 Works by some of the other finalists depict powerful imagery of war, such as Bill Nix's Wild Colonial Boys (top) and Allyson Parson's Tide Line Gallipoli depicting an Australian flag and military paraphernalia washed up on the Turkish coastline (above).
The 2013 Gallipoli Art Prize exhibition is on in Sydney at the Gallipoli Memorial Club until May 5.