'Just like the childhood fairy tales that haunt us our whole lives, the imaginary worlds [painted by] those discoloured films – based on the good guys versus the bad guys – stuck in my memory,' says Sinan Tuncay of the Yeşilçam melodramas that dominated Turkish screens in the late 1960s and early 1970s, and which led Turkey into a golden age of cinema. It is precisely these melodramas that form the basis of Tuncay's latest work, one of 18 displayed at Istanbul Modern Photography Gallery's Close Quarters exhibition. The exhibition endeavours to trace the personal experiences and narratives of the exhibiting artists themselves, and it was interesting to meet up for a little virtual tête-à-tête with one whose work particularly resonates with my own nostalgic memories.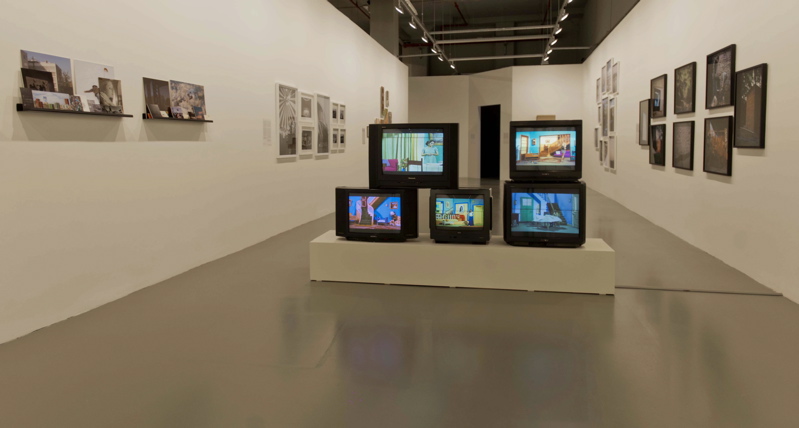 Tuncay's work (centre) at the Close Quarters exhibition
Close Quarters (which opened on May 9 and continues until October 27), allows the exhibiting artists to step from behind the camera and candidly reveal his or her own feelings, emotions and memories. Like a minutely kept diary, the lives of the artists and their close circles are materialised in photography, as well as other mediums which go beyond static visuals. The opportunity for Tuncay to be part of the exhibition came about quite organically. It was the photographer and academic Murat Germen who recommended him for the Close Quarters group show. Coincidentally, Tuncay was already working on his piece Mommy's Not Home and the theme fitted with the exhibition's overall idea surprisingly well. Tuncay spent a couple of months working on details with the curator Sena Cakirkaya, who gave him an opportunity to express himself completely – which, he says he found very exciting, especially for a young artist.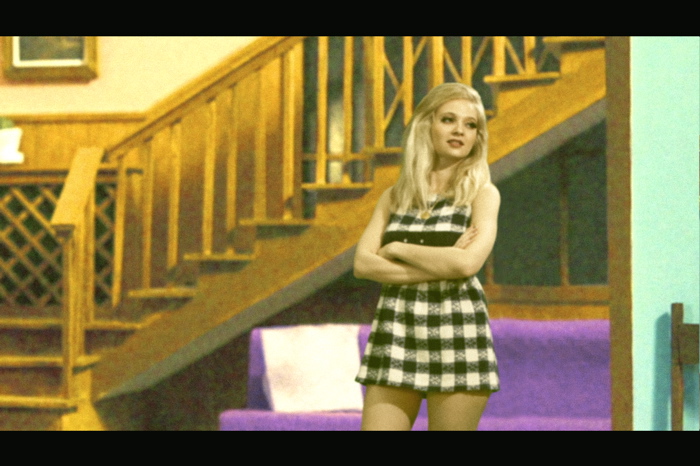 Mommy's Not Home – Jale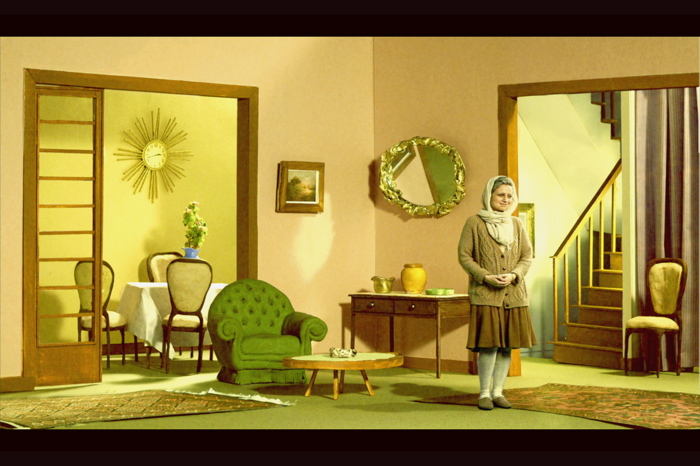 Mommy's Not Home – Sabiha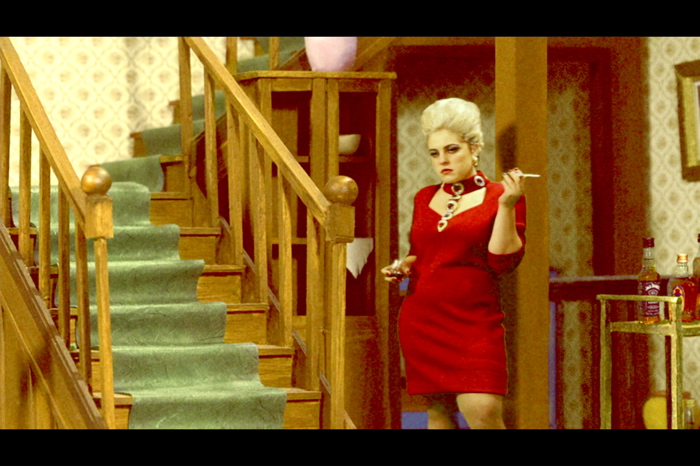 Mommy's Not Home – Belma
Tuncay's work is a series of ten videos in which he shows how a child who watched Turkish melodramas (Yeşilçam) defined his own relationship and understanding of the figure of his own mother. The pastel-coloured stills (in which the woman's clothes often match the wallpaper) recall the look of films of this genre perfectly. I remember watching similar soaps and films on cable in the 1960s and 1970s – melodramatic storylines that attempted to reflect the melodrama of growing up in Soviet Russia. The characters Tuncay portrays – the young innocent, the playful flirt, the conservative, the peasant worker, the saucy minx – I can relate to them all, whether from on-screen portrayals or real-life guests at the dinner parties my mum hosted.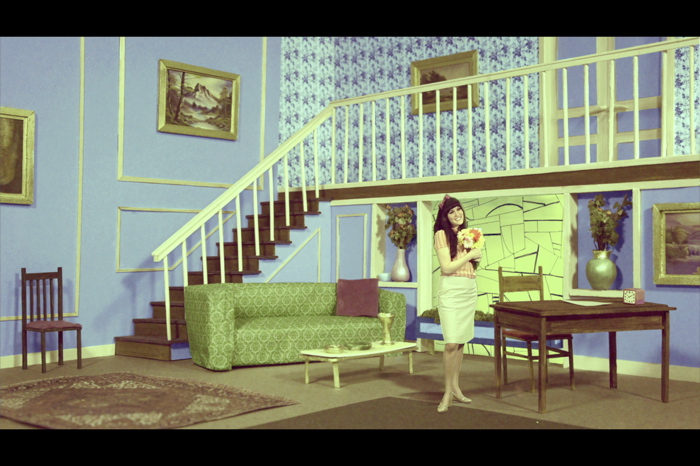 Mommy's Not Home – Lale
Most of Tuncay's works reflect his own personal experiences, so he would seem a perfect choice for Close Quarters. He has an obsession with indoor spaces, and with objects and their relations to humans. 'As an artist who comes from a culture in which two-dimensional miniature drawings have a significant role in artistic tradition, I am highly influenced by their illustrative qualities, painstaking details and theatrical approaches,' he says. But, in contrast, he usually builds three-dimensional small-scale dioramas that allow him to refer to 'various psychological layers'. He often chooses to insert images of real people into his miniature environments to 'compose more surprising spaces'.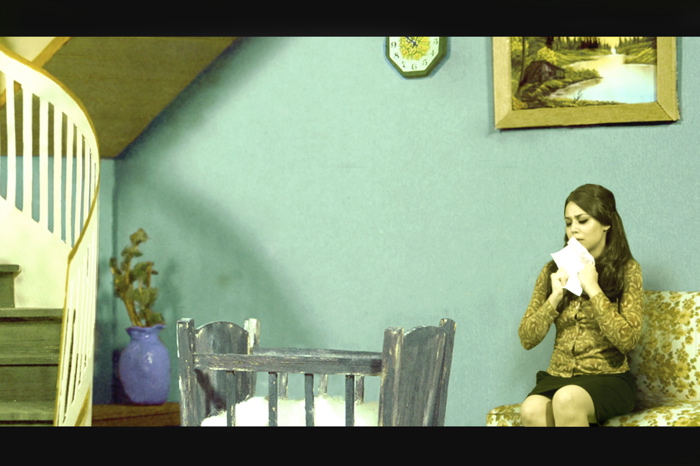 Mommy's Not Home – Ayse
In terms of themes, he is very interested in gender issues and says that most of his previous works were unconsciously about them. 'Interestingly, as a man who comes from a patriarchal society, I have tried many times to explore women's identities in my work, but never attempted to ask questions about men. I've come to realise that the absence of men in my work was not by chance, but because male figures and masculinity have become great taboos for me to define and confront,' he says.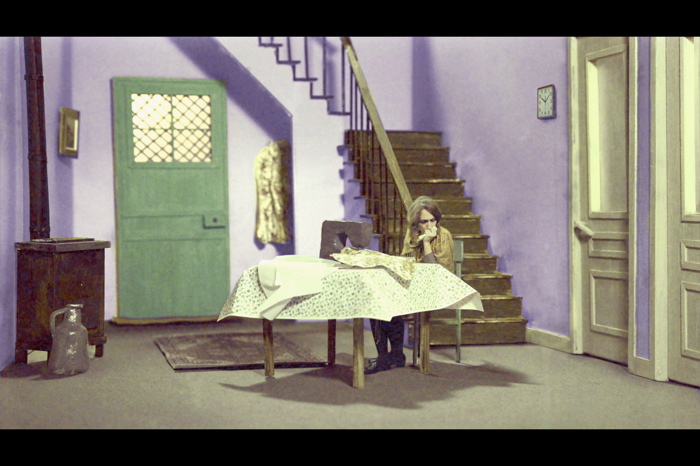 Mommy's Not Home – Selma
Mommy's Not Home encapsulates Tuncay's main themes, both contextually and stylistically. The video installation is a tribute, in a way, to the generation who spent hours watching the Yeşilçam melodramas that were aired over and over again on daytime television in the 1990s. Watching these films every afternoon while his parents were at work was instrumental in shaping his perceptions of the outside world, and defined many concepts pertaining to identity and gender for him.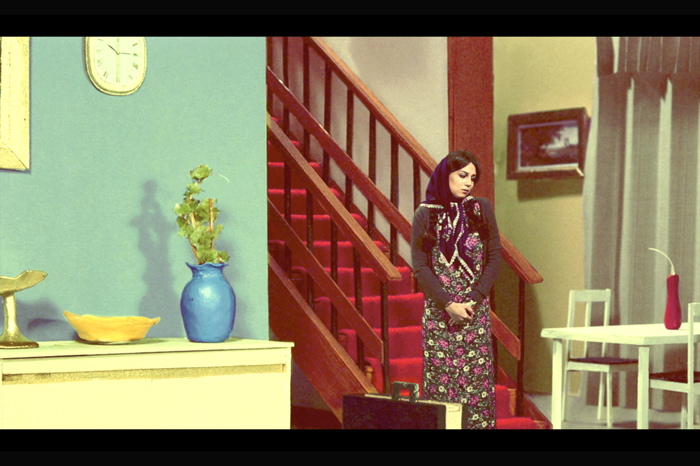 Mommy's Not Home – Kezban
The work aims to convey the fantasy of this boy who is trying to keep his own mother figure at home, just as is the case in the melodrama. This way, Tuncay comments on the position of women within the home and within society, and 'alludes to the continuity of the family as an institution and its domination over women'. Through the female figure, 'The Yeşilçam melodramas reflected the Turkish modernisation process that began in the late 19th century and the perpetual tension caused by the desire for Westernisation,' he says.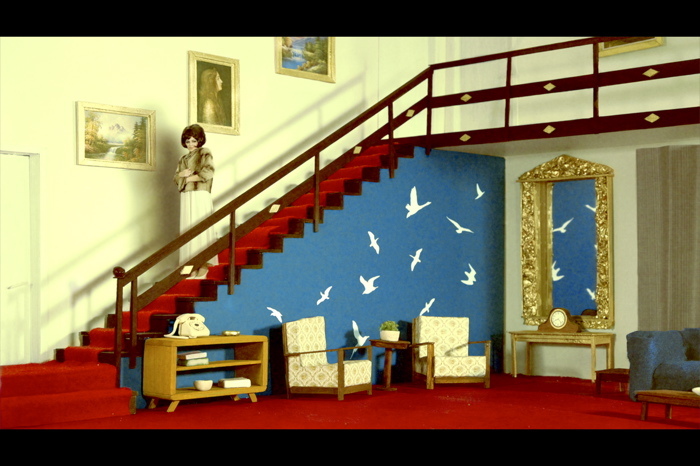 Mommy's Not Home – Leyla
The work uses detailed 1:10 models of the Yeşilçam film sets. 'The common element in all of them is the staircase leading to an unknown destination – rather than a mere architectural form, it becomes a vehicle for the women's unavoidable transformation,' Tuncay tells me.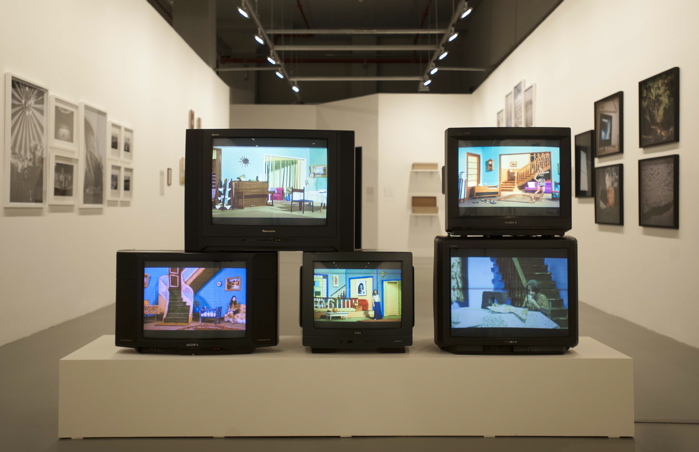 In order to emphasise his own personal experiences with the films, the videos are displayed using CRT monitors placed side by side, allowing the viewer to see the individual videos as an integrated whole.
But what of Tuncay's personal experiences now that he is an adult? Despite currently being based in New York he still feels like he is living in Turkey, 'at least, mentally'. The Gezi resistance movement has, for him, highlighted the strong sense of belonging that remains deep inside Turks whether they live in the country or abroad. 'Like many people who live abroad,' he told me 'I don't think that I can be away from Turkey for the rest of my life.'.But the idea of spending the next ten years in New York to develop his art is certainly appealing, and living between New York and Istanbul would be the ideal situation.
The motivation for Tuncay to move to New York was his belief that the city is one of the most significant multicultural centres in the world – a city that 'not only avoids the idea of right and wrong but also provides a much more objective approach… and makes you think that everything has a strong potential to become art'. The city's photography and art scene in general opens up opportunities to see completely 'different works and perspectives that can be viewed as invalid or even sinful in your own culture'. In New York, photography is mostly defined as lens-based art, Tuncay tells me, which he believes gives more freedom to artists. On the other hand, Turkey – and specifically Istanbul – has its own unique cultural dynamics and therefore a very high potential in contemporary arts. Unfortunately, Tuncay points out, many talented Turkish art photographers are still not well known internationally. However, he believes that things like the on-going massive civil movement will make Istanbul become a 'crucial art centre in ten years'. With the help of programmes such as those run by the Istanbul Modern Photography Gallery, hopefully that time will come even sooner.