Reading about The Tiger Lillies, a postmodern vaudeville musical trio known for their macabre cabaret, I'm ashamed to admit that images of clownish circus performers ran through my head. So when I walked into their performance of Hamlet at the Zorlu Performing Arts Centre last night, I was expecting camp and frivolity. Yet the musicians and actors delivered a tight performance with more depth and razor-sharp wit than I could have hoped for.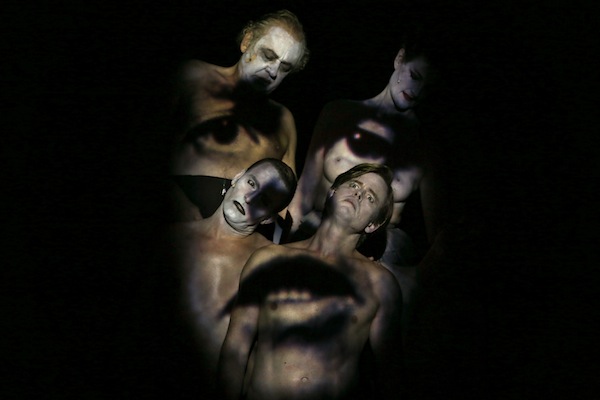 The success of this unique adaptation of Shakespeare's Hamlet relies in large part on the original music of The Tiger Lillies. The play itself has been shortened and rearranged at points, which allows for the original music to set the tone and pace. The songs, which are mostly sung in a falsetto by accordion- and piano-player Martyn Jacques, ruminate on the themes running through the play – sin, family, murder, suicide – and create a haunting repetitive loop that underlines the work's more sardonic aspects. But more than that, the music calls it like it is: there is no good, there is no bad, only desolation.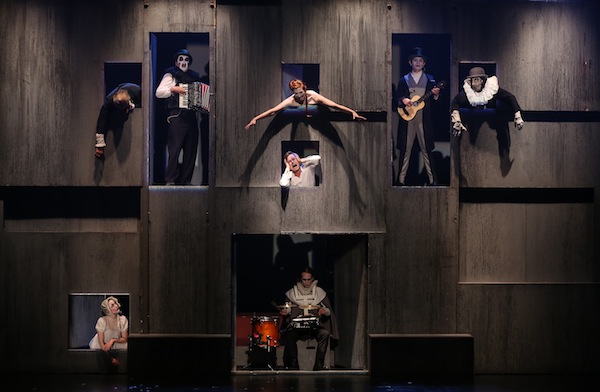 While the creativity of The Tiger Lillies was impressive and set the tone for the performance, it was Theatre Republique's staging that tied it all together. Led by their artistic director Martin Tulinius, Theatre Republique devised a wooden backdrop with multiple windows and doors that created a unique framing. This somewhat bare background allowed for the sparing yet effective use of video. It also made it possible for the physicality of the show to shine. The actors, led by the irrepressible Caspar Phillipson as Hamlet, tumbled and danced, floated and fought, and moved together as one cohesive unit. At one point, four of the cast members wore puppet strings, and one could hardly tell them from real marionettes. And, testimony to their talent, the cast did all of this without veering into Cirque du Soleil territory.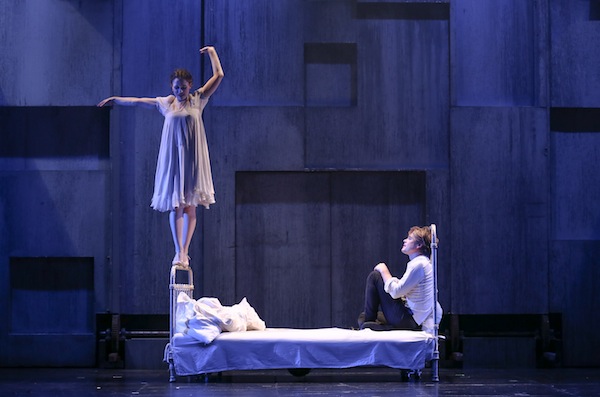 English-language theatre in Istanbul has, for a long time, been practically non-existent. Local troupes made up of foreigners would stage performances in the city's smaller venues and back rooms. But in the past few years there's been a marked improvement in quantity and quality of English-language and foreign-language theatre performances. One of the big players behind this movement is the Istanbul Arts and Culture Foundation (IKSV), which organised The Tiger Lillies Perform Hamlet. If they can continue to bring experimental and engrossing theatre such as this to Istanbul, the city will be all the better for it.
All photos taken by Ali Guler for IKSV