It's almost that time of year to deck the halls with boughs of kokina (butcher's broom) and gaze in amazement at the ornament-adorned trees and Santa Clauses that flood Istanbul's shopping centres each year – all in the name of celebrating the New Year, mind you.
While it can be disorienting to see all the accoutrements of Christmas in a country with a majority Muslim population (even though St Nicholas is Turkish-born), there's no denying that it creates a festive atmosphere. This seasonal spirit is further bolstered by the many holiday and Christmas markets that set up shop at the end of November and early December.
There is the annual International Women of Istanbul (IWI) Christmas Charity Festival, which will be held on Sunday, November 29. This festival has expanded over the years and is now one of the biggest in the city, with a portion of the funds earned going to IWI-supported charities. People rave about the international food on offer – IWI members are a diverse bunch and, as a result, women from all over the world will be sharing their national cuisines. The organisers have also added theatre, dance and choir performances to the roster this year, in addition to the traditional stalls selling Christmas gifts, which range from the handmade to the more generic.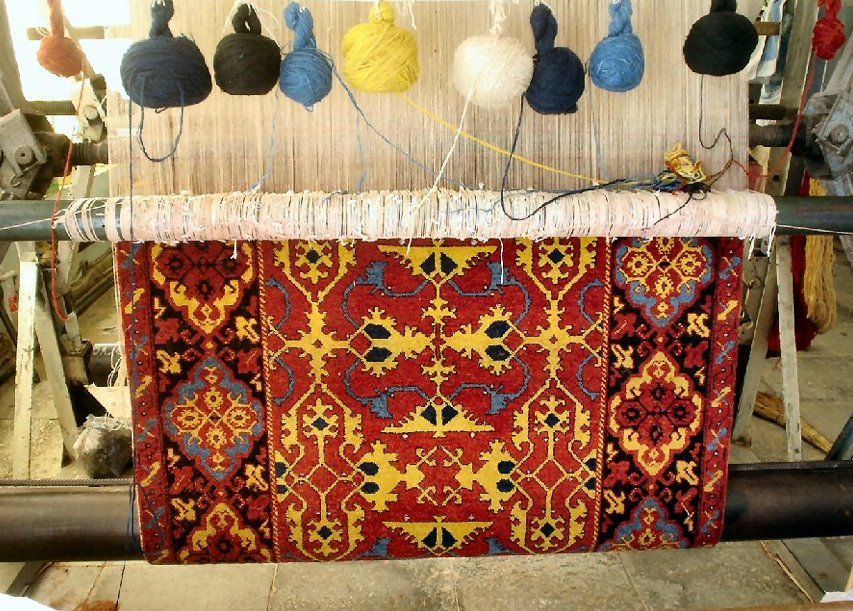 One of the DOBAG carpets mid-production
Another annual winter event is the DOBAG carpet sale. DOBAG, a Turkish acronym for 'Natural Dye Research and Development Project', was started in 1982 by Dr Harald and Ranata Böhmer as a way to revitalise carpet production in Turkey. By reconstructing old dye recipes and teaching these techniques to female weavers in areas with a long weaving tradition, Dr Böhmer and his wife were able to establish the first women's rug-weaving cooperative in the region. The project, which is also supported by Marmara University in Istanbul, continues to empower women while also preserving the ancient folk art of weaving carpets by hand. Their annual sale, which will take place on November 28–29, is the best chance to purchase carpets that are superior in colour, construction and overall design directly from the women who make them. It's a win-win situation.
A newcomer to this year's winter festival lineup is the Holiday Craft Bazaar at Closet Circuit on December 4–6. (Full disclosure: I am one of the organisers of the bazaar.) The aim behind this event is to create an opportunity for local artists to sell their wares directly to the public. The host of the bazaar, Closet Circuit, is a gallery and event venue focused on sustainability in art, and the bazaar is part of their attempt to foster a more thoughtful and environmentally aware approach to holiday shopping. The participating artists are from a variety of fields, ranging from graphic design to painting, jewellery-making to ceramics. Each artist will donate a percentage of their income to HADD (Hisar Anadolu Destek Derneği), a non-profit organisation dedicated to teaching children, particularly girls from low-income migrant families, skills to improve their lives.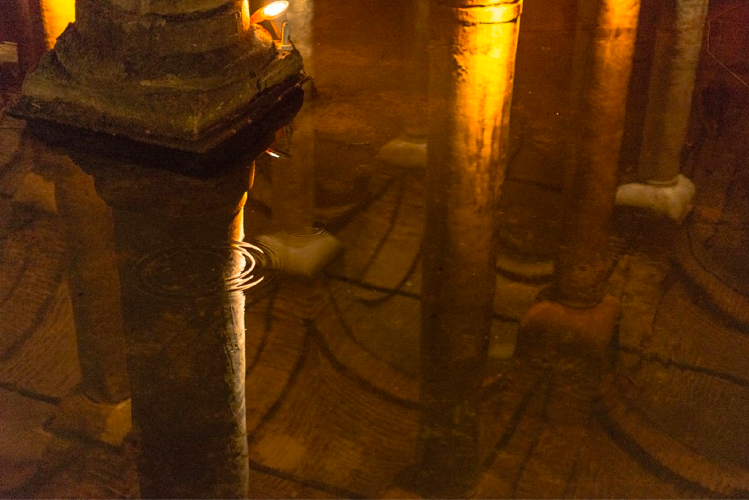 The photographer Noemie Deveaux will be participating in the Holiday Craft Bazaar at Closet Circuit
While these three events are heavily publicised, there are others that will certainly materialise in the next two months. It has been announced that Circolo Romo in Tepebaşı will host the Portobello Charity Bazaar on Wednesday, December 9, from 10:30 am until 7 pm, although the exact size and scope is unknown. This is rumoured to be the best place in the city for purchasing Italian wine and cheese, in addition to other traditional Italian products. The Private German High School (Özel Alman Lisesi) has also scheduled their annual Christmas fair for Saturday, November 28, from noon until 4 pm, but at the moment there is not much in the way of details.
Frankly, it's surprising to see so many holiday fairs and markets in Istanbul of all places. Even more interesting is that they are not about jumping head first into rampant consumerism, but instead provide the chance to gather together, enjoy some holiday cheer and lend support to worthy causes. The season's merry atmosphere – whether in celebration of Christmas or New Year's, it doesn't matter – has made itself at home in the city.
Featured Image Source: Charles Roffey