A highlight of autumn entertainment in London is Hussein Chalayan's dance production Gravity Fatigue at Sadler's Wells. Fashion designer, filmmaker, artist and now choreographer, Chalayan is a man from whom creativity constantly flows. Born in Cyprus, he went to Central Saint Martins school of art in London and was honoured with an MBE for his work in 2006. But he remains close to the land of his birth with films such as Temporal Meditations (2003), which presents his collection of the same name within a broader exploration of identity, mass movement and migration as related to Cyprus.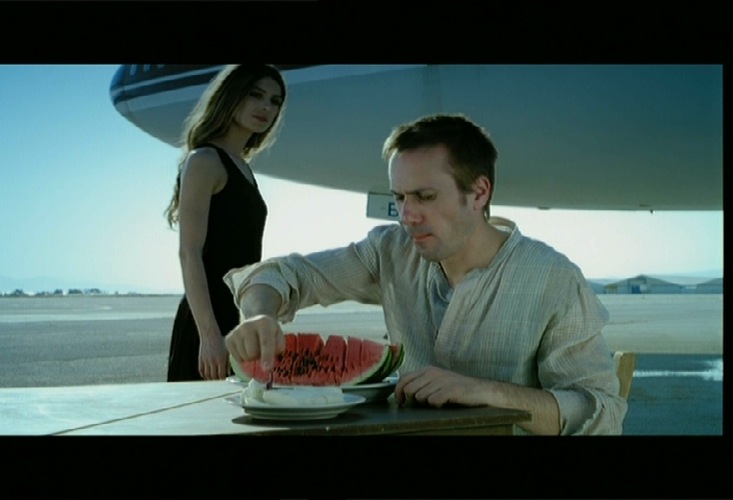 A still from 'Temporal Meditations' (2003)
He is a constant innovator. At the recent Paris Fashion Week the highlight was as much performance as couture when water was poured over two of his models, making their dresses disappear and revealing delicate garments underneath.
Last month Chalayan celebrated 21 years in the business by opening his first retail shop on Bourdon Street in Mayfair. 'For me London is the most important metropole in the world, where I grew up and to which I owe my development as a designer,' he told Wallpaper magazine.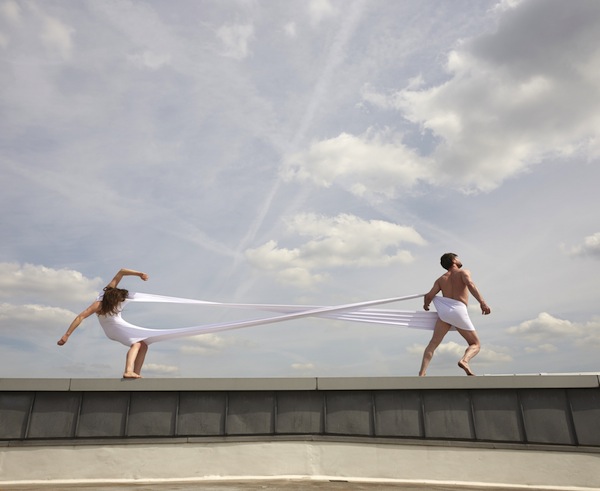 Watching Chalayan's evolution as both a designer and an artist over the years, it's no surprise that he has moved into the realms of performance and dance. In Gravity Fatigue, which he designed and directed while working with the choreographer Damien Jalet, Chalayan explores ideas that he has been collecting for many years on such themes as identity and displacement. By building narratives around and with the body, in a way often visually reminiscent of Martha Graham's early work Lamentation, Chalayan is able to experiment with a new form of expression that incorporates the creativity of his designs while at the same time moving beyond the constraints of fashion. As Chalayan noted, 'Fashion for me is a very important part of culture, however, in many cases clothes can limit the expression of certain ideas.'
Sadler's Wells's Artistic Director and CEO Alistair Spalding says it best: 'Both dance and fashion deal with the moving body and one's sense of identity, and in Gravity Fatigue the two art forms don't just enhance each other, but are truly complementary in their delivery of the show's concepts and, ultimately, of Chalayan's distinctive aesthetic vision.'
Chalayan has proven to have an extraordinary imagination, and we can't wait to see what new ground he breaks in Gravity Fatigue. Visit our event listing for more information on the performance.